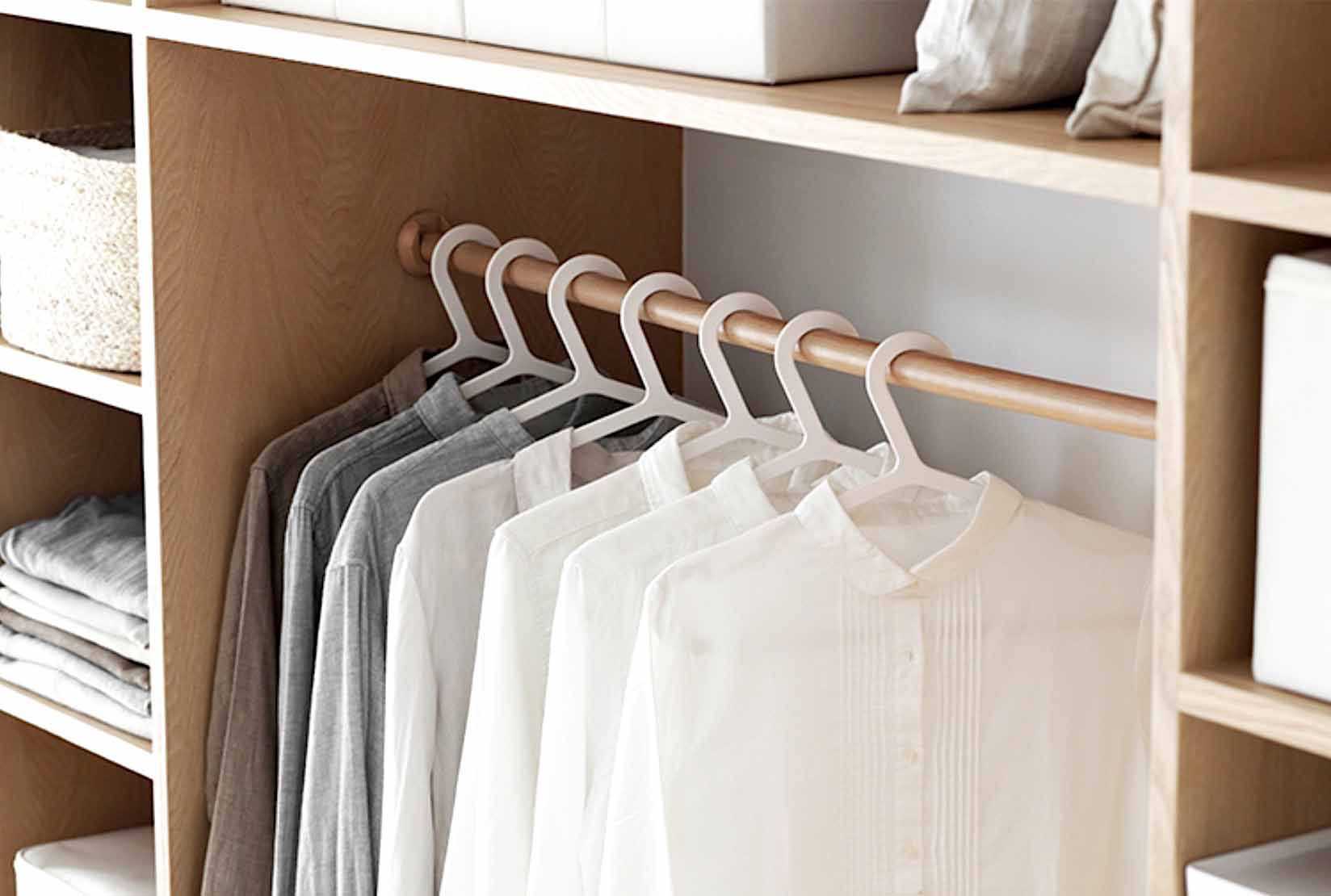 Complaints about a messy closet/wardrobe and having insufficient space to fit in all your shopping buys, we have heard it all.
In this article, we'll open up your eyes to home organization products and organization ideas suited for all closet designs, be it for your walk-in closet or custom wardrobe.
Shower some love to your closet and welcome an organized and full(er) closet!
---
1. Hang multiple clothes in one hanger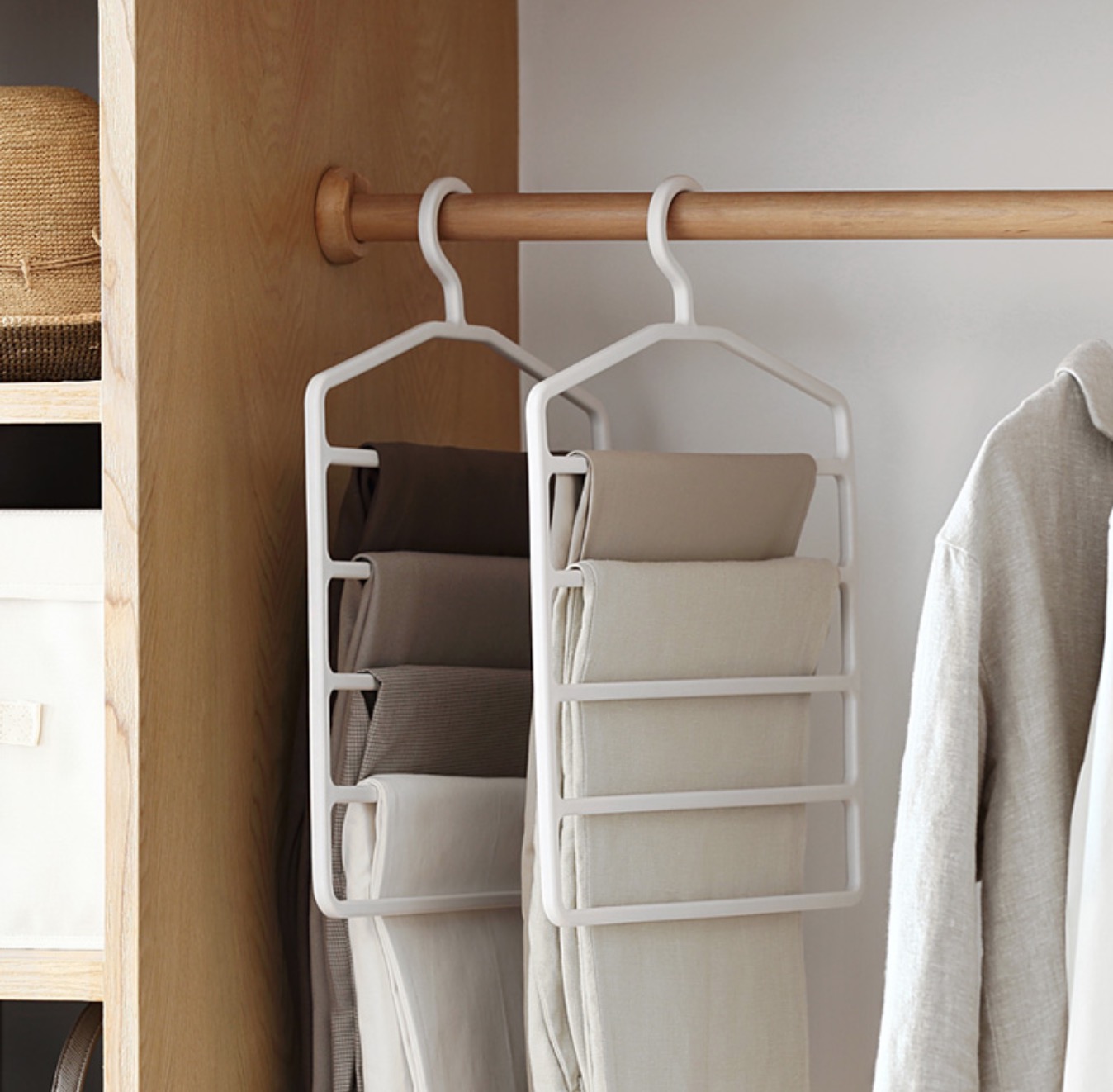 Are you finding that you're using an excessive amount of hangers just for bottoms alone?
Maximize your closet/wardrobe space immediately with our Ladder Clothes Hanger. Being able to hang 5 pieces of bottoms in one hanger is undeniably space-saving (and life-changing too!)
Tip: Arrange your bottoms by colour or type, depending on what you would prefer. E.g denims in one, formal trousers, casual trousers in another two separate hangers.
Similarly, hang multiple tops in one hanger with our Multi Clothes Hanger. Coming with a padded anti-slip design, it prevent your tops from sliding off.
---
2. Use wardrobe/closet organizers for your intimates
Compartmentalized storage such as wardrobe/closet organizers are life-saviours. Literally anyone, can have your undergarments, bras and panties organized.
View our closet & closet organizer collection here.
---
3. Use uniform hangers to 'look' organized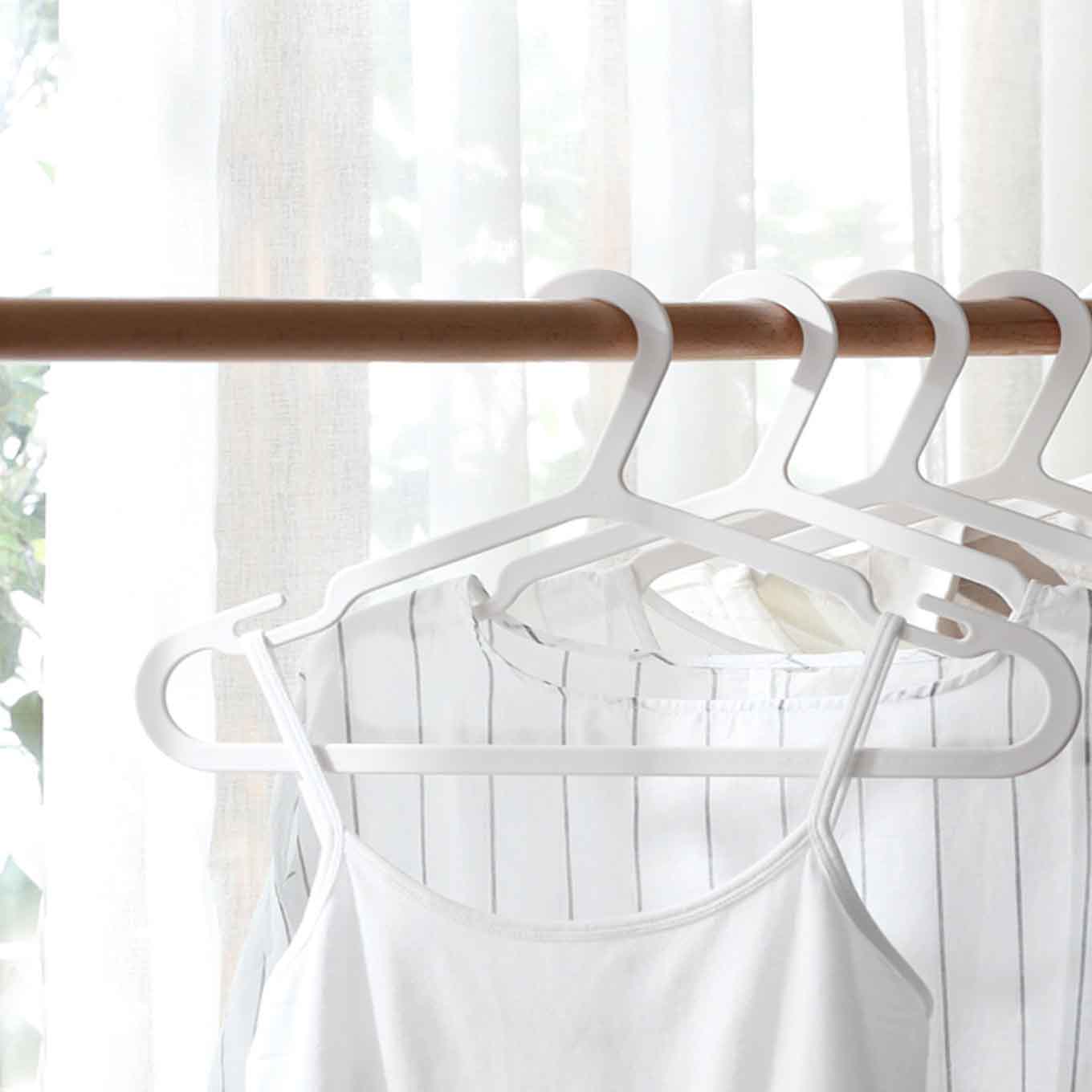 If you would prefer using hangers with a simple design, do not overlook this organization tip!
Remember to choose hangers of the same shape and type. This does wonders in making your closet look organized effortlessly.
We would recommend you to use thin velvet hangers to maximize your walk-in closet or custom wardrobe space and to give it an uniformed look.
---
4. Scarfs, belts, ties multi purpose hanger
If you have a collection of scarfs, hijabs, belts and ties but they are currently in a pile of mess, utilize their special hangers designed to have them neatly hung in your closet/wardrobe.
The greatest advantage has got to be how easily retrievable your items are now! Everything you own can be viewed at a glance too.
---
5. Stow seasonal items separately
For thick furry winter jackets, thermal wear, gloves etc. that you rarely use, pack these seasonal items away in storage bags and stow them on top of your closet or underneath your bed.
For extra bed sheets, pillows, comforters and blankets, store them separately too to keep them out of sight. Only take them out when you are doing your monthly laundry bed sheets wash. With a transparent silt in the middle, our Canvas Clear Storage Box helps you to keep a mental note on what's inside.
---
6. Hang from the longest to the shortest
Create a visually organized closet/wardrobe using this technique! Start by hanging your longer and heavier items (e.g maxi, midi dresses) on the far left. Work your way horizontally to the right with lighter and shorter clothings (e.g t-shirts, tank tops).
---
7. Prepare and plan your outfit in advance
Rummaging through your closet, determined to find that top/bottom even though you are running late for class or work can instantly turn your closet into a disorganized state.
Warning: Do not let your organizing efforts go to waste by doing this!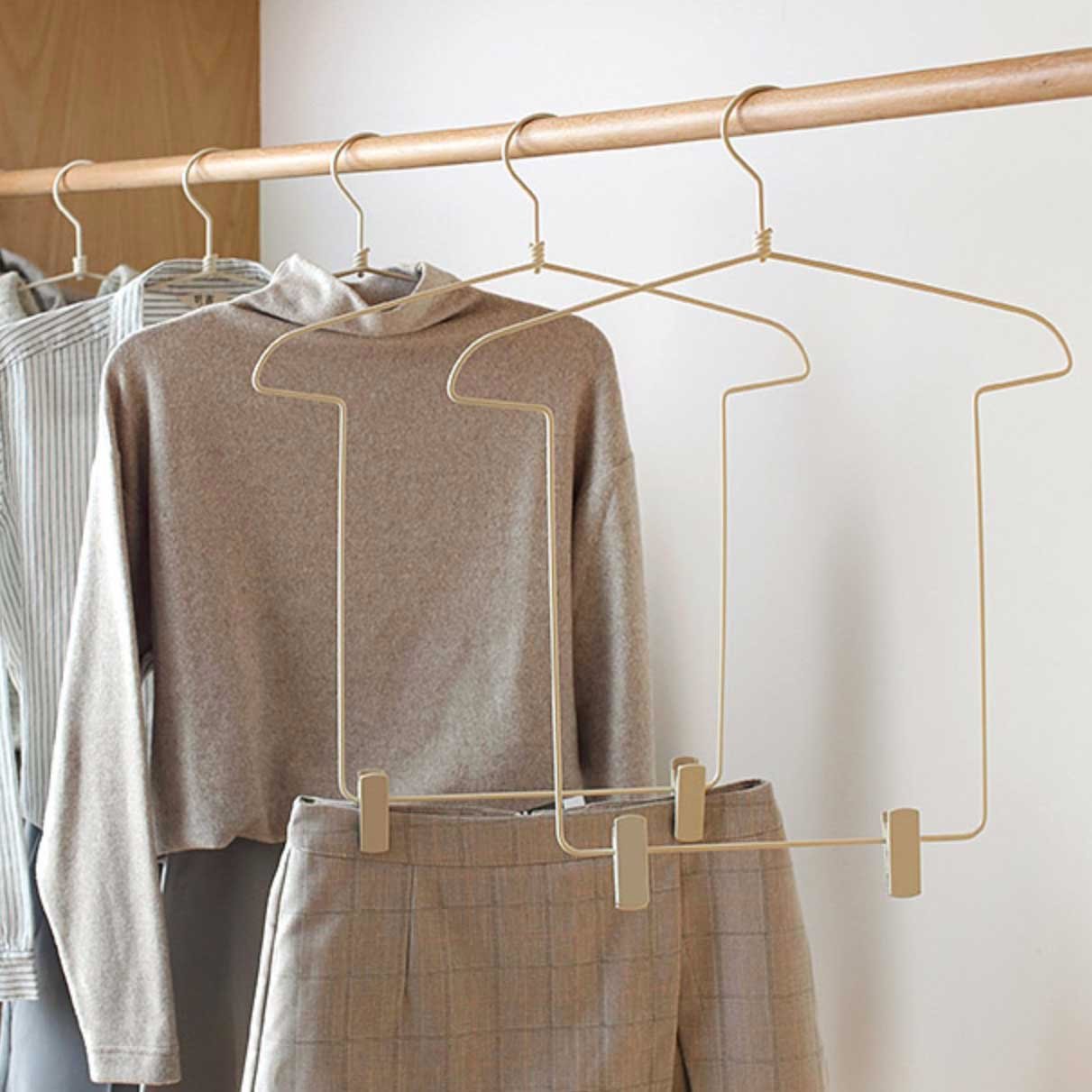 Instead, rope in the help of our Outfitter Clothes Hanger to prepare your outfit a day before. Have them ironed and hooked on your racks so that you can see everything at one glance.
Alternatively, the stackable function of our Stack & Clip Clothes Hanger can help you to optimize space and plan out your outfit.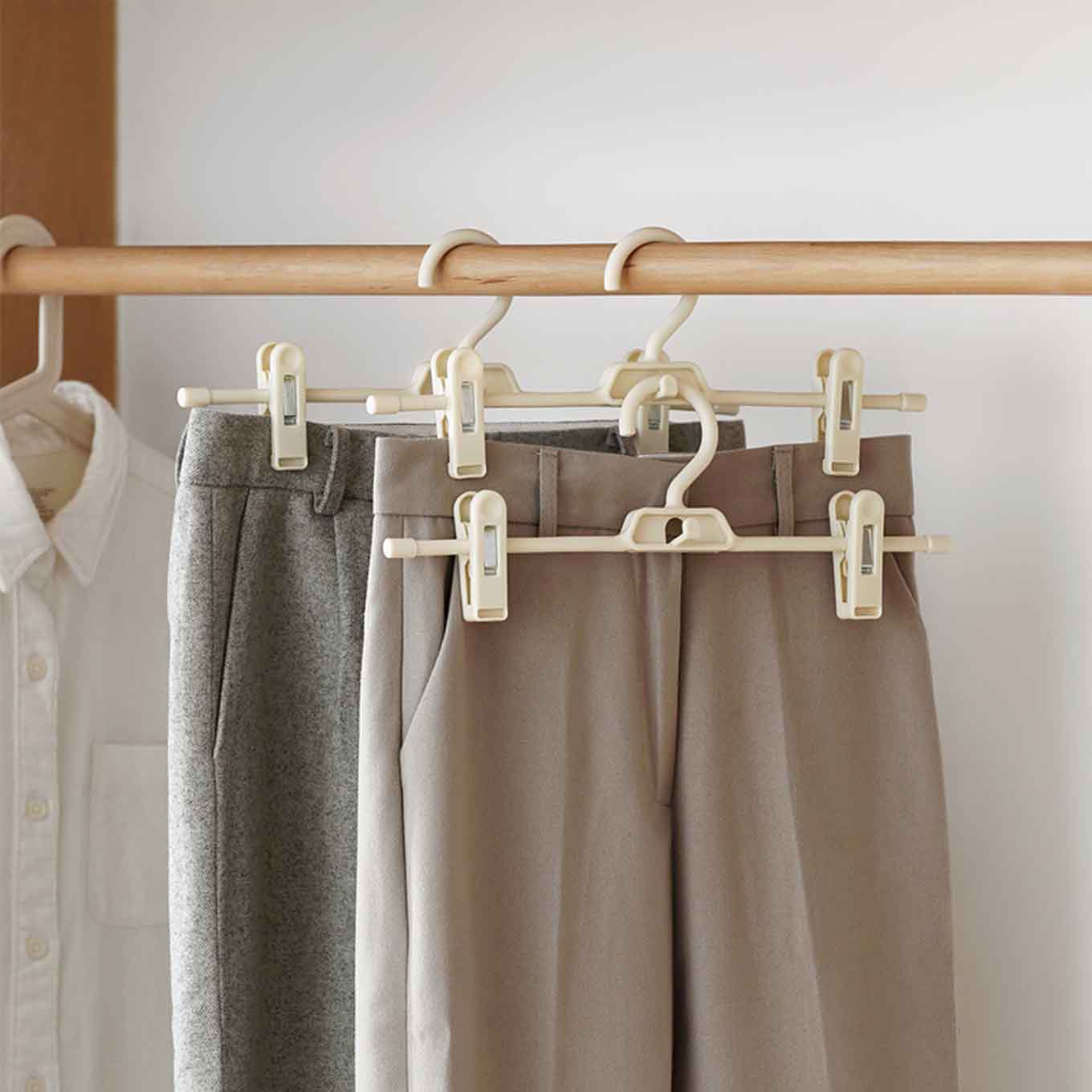 ---
Turn these closet and wardrobe organization ideas turned into reality!

Rather than complaining about a messy closet/wardrobe, act on it. Start by optimizing your space with the right hangers, keeping in mind the important organization tips and rules.
Which organization idea had you go "wow"? Let us know in the comments below!