The Modern Insulated Lunch Bag
$10.80
If you pack lunch to work daily, our Modern Insulated Lunch Bag is the perfect companion! It features insulated inner linings, which keeps your packed meals toasty and warm, along with a mesh side pocket for storing utensils. What's more, this bag also has a carry handle to increase portability!
Insulated inner lining keeps food warm or drinks cold longer
Zipper opening for easy opening & secure closing
Comes with carrying handles
Inner mesh pocket for holding smaller accessories
Dimensions: 25cm (L) x 16cm (B) x 35cm (H)
Material: Linen & polyester
You may also like…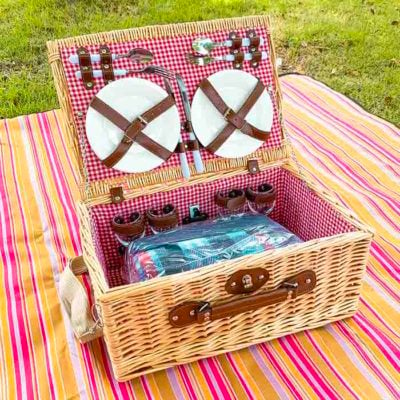 Retro Rattan Picnic Basket Set
Love picnic dates? Perfect for couples & families, our Retro Rattan Picnic Basket Set will make packing picnic essentials a breeze! It's an all-in-one set that comes with cutlery, plates, and wine glasses that's secured by retro straps, preventing breakage. Plus, this premium basket comes with 2 picnic mats – 1 smaller foldable and 1 larger rollable, so you won't have to worry about leaving them at home!
Plates & Utensil strap to prevent breakage & space maximisation
Front lock to secure basket
Carrying handle & sling strap for easy carrying
Suitable for 2-4pax:
Stainless steel knife, spoon & fork x 4 sets
Wine glass x 4
7″ Ceramic plates x 4
Bottle opener x 1
4-person Picnic mat x 2
 Basket Dimensions: 45cm (L) x 35cm (B) x 18cm (H)
Material: natural rattan, linen and PU leather
Natural rattan is light yet strong, please note that natural wood markings may be present on basket
$

88.90
Add to cart
Related Products
Sale!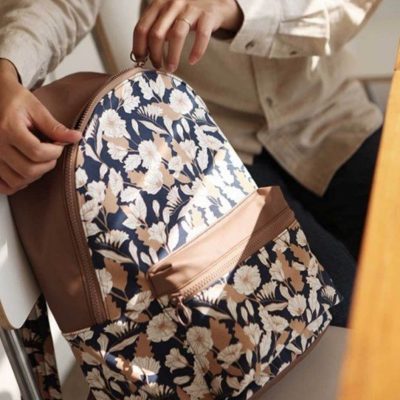 DailyLike Backpack
The DailyLike Backpack is one of the classiest bags we have ever seen! With its timeless prints, gorgeous design and functional use, this backpack is perfect as your daily carrier. On the outside, it has a splash-proof exterior and front zipper pouch which allows you to store small items. On the inside, it is lined with quality fabric and fits a 13″ laptop easily with extra space for A4-sized documents! Browse the photos below and make this your daily carrier!
---
Exterior:
Splash-proof, light-weight quality material
1 x Front zipper pouch
Adjustable shoulder straps
Interior:
1 x Zipper pouch
1 x Open pouch
---
Dimensions: 30cm (L)  x 15cm (B) x 43cm (H)
$

17.90
Select options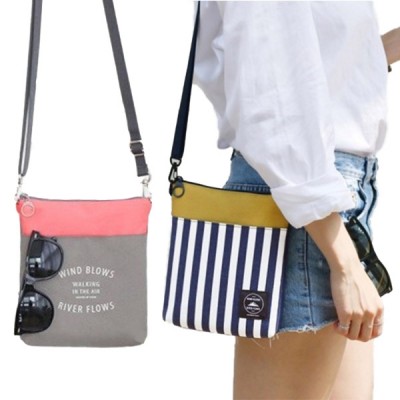 CLEAR Ladies Messenger Bag
Introducing, our CLEAR messenger bag! Coming in a compact and stylish design, this bag is able to fit your wallet, smartphone and your daily essentials. It's small and portable design makes it perfect for a casual outing or holiday travels! Be sure to carry it for your next girl's day out!
---
Interior:
1 x Main compartment
1 x Phone / journal pocket
1 x Pen holder
Exterior:
1 x Velcro pocket
Comes with adjustable shoulder strap
---
Dimensions: 19cm (L) x 22cm (B)
$

8.98
Select options
Sold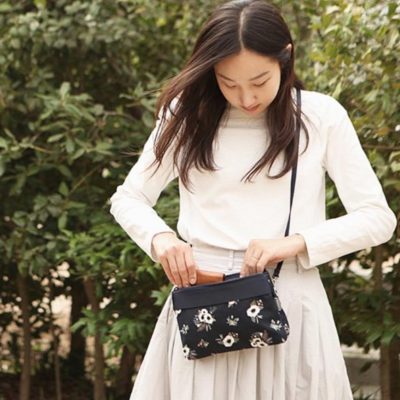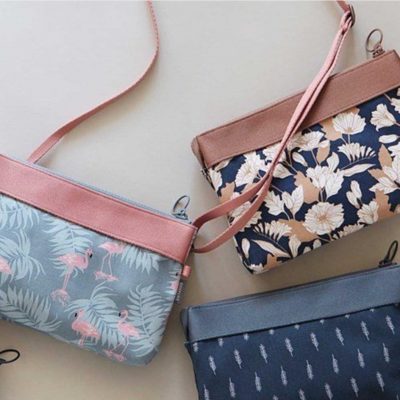 DailyLike Cross Body Bag
Elegant and compact, our DailyLike Cross Body Bag is perfect as your casual carrier or travel companion! It features detachable shoulder sling which allows it to double as a clutch bag as well! On the outside, it has a pocket for smaller items (the hooks for attaching the sling are well-hidden in this pocket as well) On the inside, there are 3 main compartments and 1 small zipper pouch to keep your belongings organized and neat! Browse the photos below to learn more!
---
Exterior:
Splash-proof quality material
1 x back compartment
Detachable shoulder sling
Interior:
3 x main compartment
1 x zipper pouch
---
Dimensions: 24cm (L) x 8cm (B) x 15cm (H)
$

13.50
Select options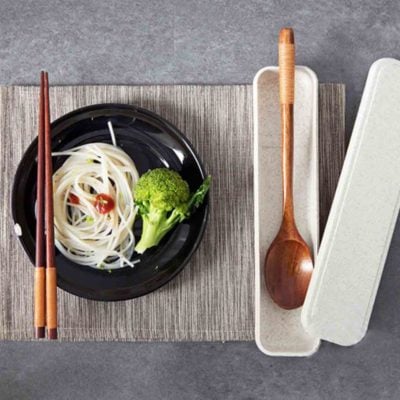 Oishii Bento Cutlery Set
Inspired by Japanese Bento culture, our Oishii Bento Cutlery Set allows you to enjoy a delicious meal anywhere, anytime! It comes with a protective hard case containing a pair of Oishii Wooden Chopsticks and an Oishii Wooden Spoon for a complete set. Enjoy your favourite meal the Japanese way today!
---
This set comes with:
1 x Hard cover compact & protective case
---
Case dimensions: 24.5cm (L) x 6cm (B) x 3cm (H)
$

7.70
Add to cart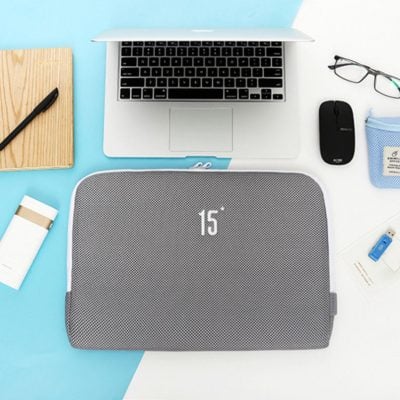 AirSlim Laptop Sleeve
Our AirSlim Laptop Sleeve is perfect for those who love to carry light! With an ultra-thin design, this laptop sleeve is light-weight and very portable! However, there is no compromise in terms of its protectiveness! With a padded interior, this sleeves keeps your laptop safe from small bumps and knocks! Once your laptop is in the sleeve, there is still sufficient space for additional accessories (such as a mouse) and paper documents! Carry light with it today!
---
Interior:
1 x Divider pocket slot
Soft and protective padding
Exterior:
Quality foam and mesh material
---
Dimensions: 
13-inch: 35cm (L) x 2.5cm (B) x 25cm (H)
15-inch: 40cm (L) x 2.5cm (B) x 28cm (H)
$

8.50 –

$

9.50
Select options
Sold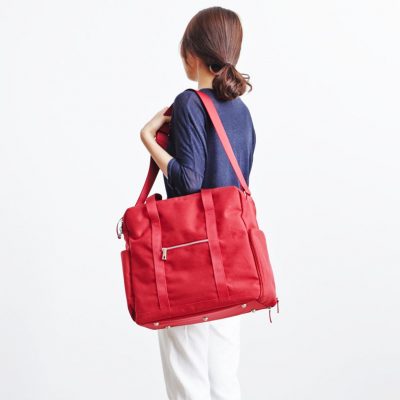 Porter Messenger Bag
Spacious, well-made and minimalistic, the Porter Messenger Bag is a functional carrier for travelling or daily use! It features a unique shoe compartment for added convenience and hygiene. To top if off, there are plenty of compartments and pockets – perfect for smaller essentials such as your phone, passport and other digital gadgets! Coming in 2 sleek colours, be sure to carry it home today!
---
Unique features: 
Dedicated Shoe Compartment
Adjustable shoulder strap and hand carry handle (2-way carrying)
Splash-proof, durable and light exterior
Pocket and slots to keep you organized!
---
Dimensions: 38cm(L)x 17cm(B)x 36cm(H)
$

25.90
Select options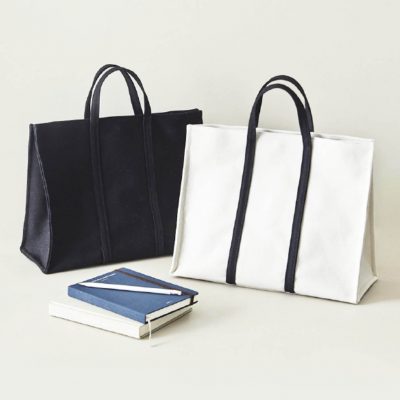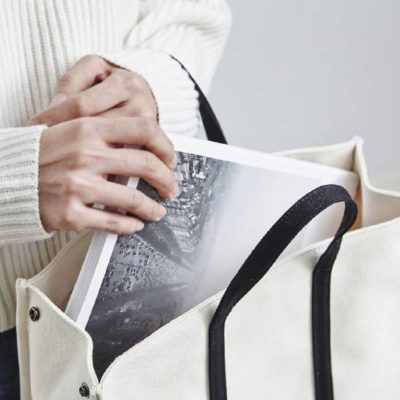 The Classic Tote
The Classic Tote is a simple, minimalistic and functional carrier bag! Made with quality and lasting materials, this tote is suited for any occasion, be it for work or for the weekends. Its minimal design allows you to easily match with any outfit! Make this exquisite tote your daily carrier today!
---
Exterior:
1 Pair of sturdy carrying handle
2 x Side buttons to allow you to expand the tote when required
Quality canvas material
Interior:
2 x Pockets for phones, wallets and more
1 x Zip pouch for cards, coins and other smaller items
1 x Hard base plate for added sturdiness and to give the bag its shape.
---
Dimensions: 34cm (L) x 14cm (B) x 28cm (H)
$

17.90
Select options
Sale!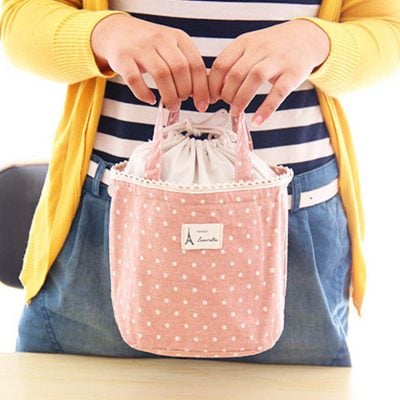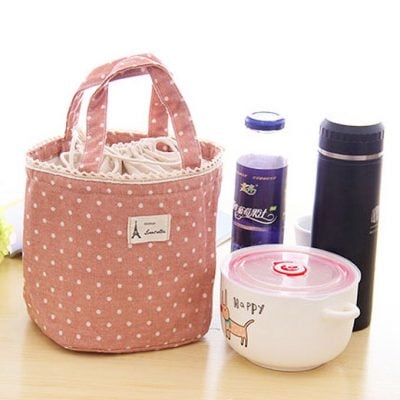 Paris Lunch Bag
Whether you are planning for a weekend picnic or preparing a weekday lunch, our Paris Lunch Bag is a handy cooler thermal bag to keep your food & drinks at their perfect temperature! Now, you are able to have a tasty meal anywhere, anytime. With a unique pull string opening, it ensures that your items are held securely! Enjoy your food and drinks with the Paris Lunch Bag today!
---
Exterior:
Sturdy canvas material with carrying handles
Unique pull string opening to secure items
Interior:
Spacious with wide opening
Cooler thermal insulated material to keep consumables at their optimal temperature
---
Dimensions: 27cm (max L) x 14.5cm (B) x 18cm (H)
$

4.90
Select options