Everyday Utensils Holder
$5.90
It's fun & easy to do the dishes with our Everyday Utensils Holder! Made with quality materials, this organizer is perfect for storing chopsticks, spoons, forks and more. It even features a special dedicated slot for Chinese spoons, allowing you to better organize your utensils! Coming with a free adhesive hook, organize your everyday utensils with us today!
---
Features:
3 x Compartment to store utensils
Slot designed for Chinese spoons
Comes with a Free hanging adhesive hook to save space! (No drilling required)
---
Dimensions: 18cm (L) x8.5cm (B) x 15.5cm (H)
In stock
You may also like…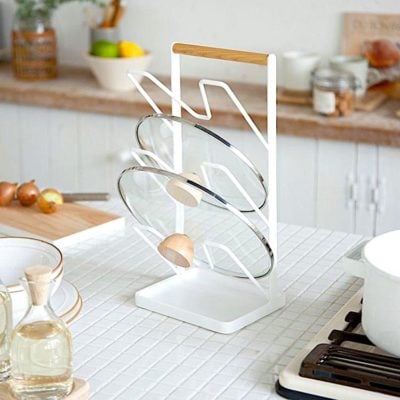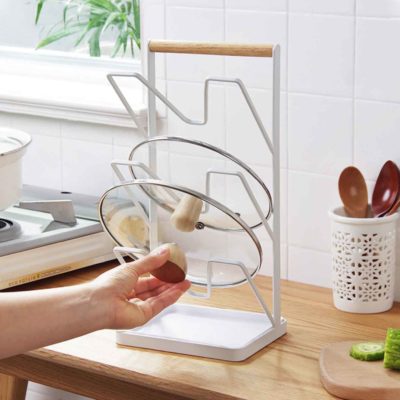 Scandinavian Triple Layer Lid Holder
Made with fine natural wood and white coated iron, our Scandinavian Triple Layer Lid Holder takes inspiration from minimalistic Nordic designs! This unique holder organizes up to 3 lids and chopping board, helping to saving space beautifully!
---
Features:
Base tray to collect drained water, preventing water mess
Crafted with anti-rust coated iron and natural wood
We recommend placing heavier lids or boards at the bottom and lighter ones on top!
---
Dimensions: 16cm (L) x 13cm (B) x 33.5cm
In love with Scandinavian designs? Shop our Scandinavian Christmas Collection!
$

25.90
Add to cart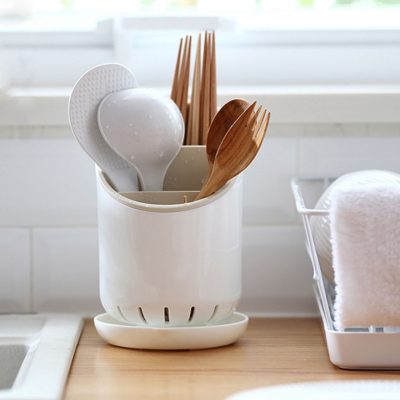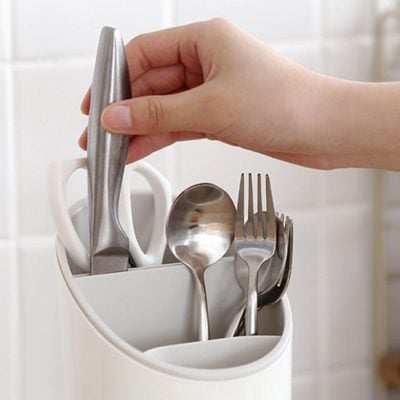 Modern Utensils Holder
Grey White is currently out of stock & under backorder! Pre-order yours by making a purchase to be entitled to product reservation & priority shipping! Available by 18 Feb 2019, view our FAQ page for more details on backorders.
---
Drying your utensils after a meal is no longer a hassle with our Modern Utensils Holder! With plenty of pockets and a dedicated knife slot, you can easily organize your kitchenware. Besides, it features a easy-to-assemble design for easy washing and drying. It's a must-have essential for keeping your kitchen clean and organized!
---
Features:
Plenty of compartments and a dedicated knife slot for added safety
Easy to assemble, disassemble and wash
Made with quality and sturdy materials
---
Dimensions: View image gallery for detailed dimensions
$

8.90
Select options
Sold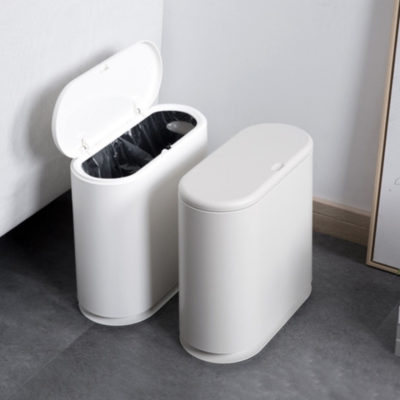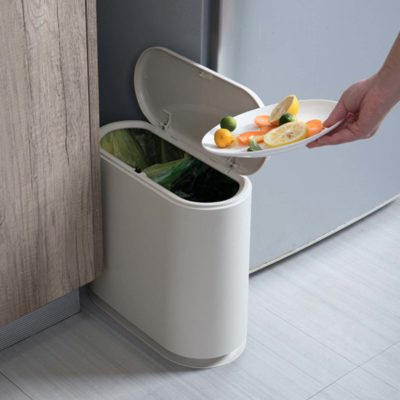 Futura Slim Dustbin
Modern, slim and functional, our Futura Slim Dustbin is unlike any other traditional trash bins. Featuring a compact and space-maximising design, this dustbin allows you to place it between tight spaces in your kitchen, bathroom or living room. Besides, it comes with a unique trash bag divider, helping you to separate your trash (eg. food waste and recyclables) if needed!
---
Features:
Inner handle for easy carrying
Sturdy base with a special "levitating" effect
Easy opening and closing of lid
---
Dimensions: 33.5cm (L)  x 15.8cm (B) x 32cm (H)
$

29.90
Read more