Greens & Fruits Washer
$10.90
Spacious, light-weight and functional, our Greens & Fruits Washer is the perfect way to cleanse your salads, vegetables and fruits! By soaking and washing your greens in a tub, you not only keep your food clean, but also save water at the same time. Featuring a unique drainer at the bottom, simply release the stopper to drain out the water!
---
Features:
Easy-to-use and anti-leak drainer
Side handles for easy carrying
Water-saving and hygienic
---
Dimensions: 30cm (L) x 27cm (B) x 17cm (H)
You may also like…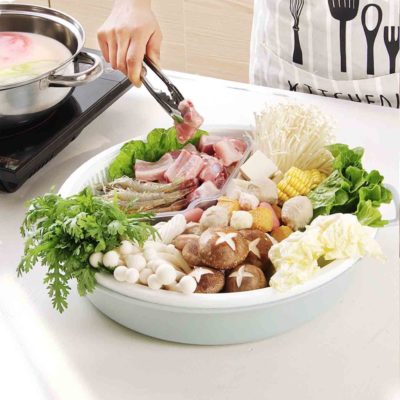 Steamboat Platter Organizer
Our Steamboat Platter Organizer is certainly a must-have essential for family gatherings and hotpot lovers! Spacious and convenient, this platter allows you to organizer everything from vegetables and mushrooms to meat and seafood. It features a unique drainer to remove excess water, keeping your ingredients fresh and delicious. Make your steamboat experience a sumptuous one today!
---
Features:
Comes with container to store meat and seafood separately, thus improving hygiene
Side handles for easy carrying
Drainer keeps veggies dry and fresh
---
Dimensions: 39cm (diameter) x 9cm (height)
Promo: Save 10% when you purchase a 3-piece set! (one of each colour)
$

10.90 –

$

29.50
Select options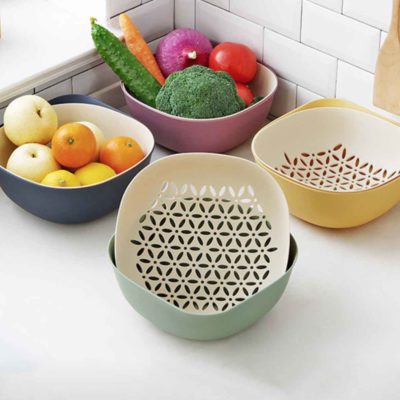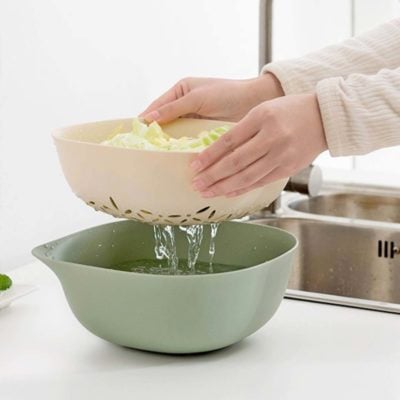 Dew Colander & Strainer
Fresh-looking, vibrant and functional, our Dew Colander & Strainer is an effortless way of drying your greens, fruits, rice and even utensils! It features a sturdy base coupled with a light-weight strainer. To dry, simply lift up the strainer or pour away excess water by the sides – it's that easy!
---
Features:
Made with durable, quality polyester
Comes in 4 lovely colours
---
Dimensions: 26cm (max diameter) x 10cm (H)
$

9.50
Select options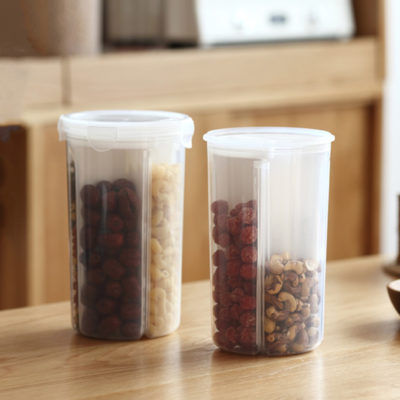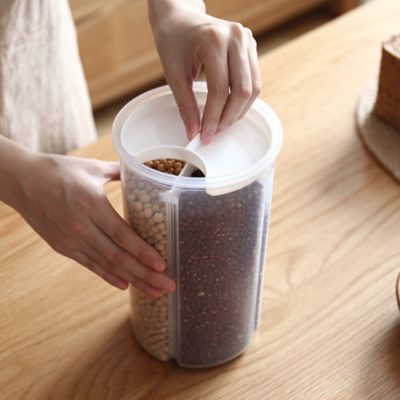 Quadrant Food Holder
Our Quadrant Food Holder is perfect for storing pasta, beans, nuts or your favourite snacks! As its name suggests, it comes with a unique divider that allows you to store up to four different food items. The holder also features a rotatable lid that allows for easy storage and access. Made with quality and durable material, organize your food and snacks effortlessly today!
---
Features:
1 x 4 Compartment divider (removable if not needed)
1 x Rotatable inner lid
1 x Air tight inner lid
1 x Sturdy cylinder body
---
Dimensions: 16.5cm (diameter) x 23.5cm (height)
You may be interested in our Halves Food Holder as well!
$

9.50
Add to cart