Comfy Travel Neck Pillow
$9.90 – $10.90
Comfortable, portable and stylish, our Comfy Travel Neck Pillow is a must-have if you are travelling on a plane or bus! Now, you may enjoy a restful nap anytime, everywhere. Simply put it round your neck, click it into place and you are ready to have a comfy rest. When it's time to go, click it onto your luggage or bag and you are good to go! Besides, it comes with a removable exterior for easy washing! Bring me along for your next trip!
---
Interior: Comfy beads which provides additional support
Exterior: Soft cotton fabric which is removable & washable
---
You might be interested in our Foldable Travel Eye Mask!
Related Products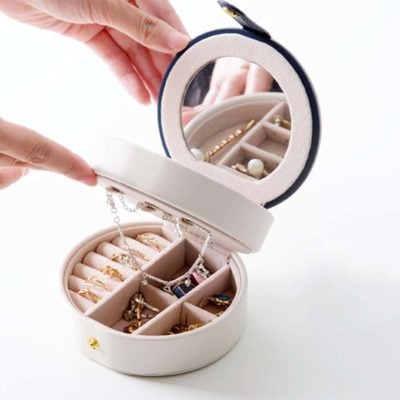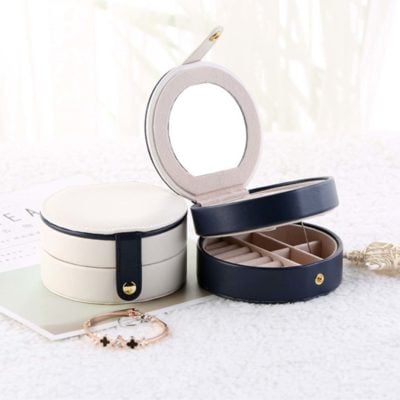 Classy Jewellery Travel Organizer
Beautiful, protective and well-made, our Classy Jewellery Travel Organizer is the perfect companion for your accessories on the go! Featuring a two-layer design, it has dedicated and adjustable slots for your earrings, necklaces and rings. With a built-in mirror, you can be sure that you will always stay classy on your travels!
---
Features:
3 Pairs of adjustable earring slots
2 Mini accessories compartment
3 Necklace hanging holders
6 x Ring slots
1 x Main compartment
1 x Built-in mirror
---
Dimensions: 11cm (diameter) x 5.5cm (H)
$

18.80
Select options