Citrus All-in-one Undergarment Pouch
$12.90
It's normal to prepare plenty of undergarments for an overseas trip, especially if it's a long one! Our Citrus All-in-one Undergarment Pouch has a unique divider to separate clean and used undergarments. With spacious compartments and plenty of pockets, you may now bring along your undergarments, bra and socks neatly for your travels! Moreover, it doubles up as a cosmetic and toiletries organizer. Bring this convenient pouch on your next trip!
---
Exterior:
Splash-proof and quality material
Handle for easy carrying
Interior:
Unique divider for clean and used undergarments or socks
2 x Main compartments
4 x Pockets with elastic bands
---
Dimensions: 27cm (L) x 14.5cm (B) x 9.5cm (H)
Stay fresh and bring along our Citrus Travel Collection on your next trip!
You may also like…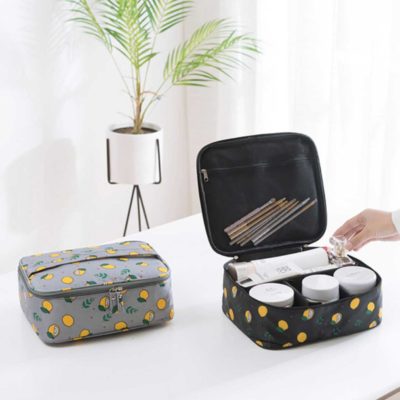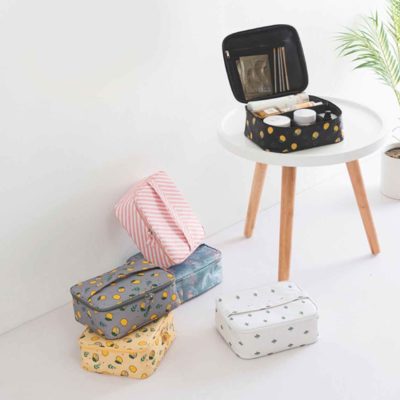 Citrus Multi Compartment Organizer
Organize your makeup and beauty essentials in gorgeous fresh prints with our Citrus Multi Compartment Organizer! This unique pouch features adjustable inner pockets that allows you to customise the number of compartments based on your needs. Lined with protective materials, travel with your must-have makeup effortlessly today!
---
Features:
Comes with adjustable compartments (up to 4 pockets)
1 x Zippered compartment for brushes, mirror and more
Splash-proof & light-weight
---
Dimensions: 24cm (L) x 20cm (B) x 9cm (H)
Stay fresh and bring along our Citrus Travel Collection on your next trip!
$

12.90
Select options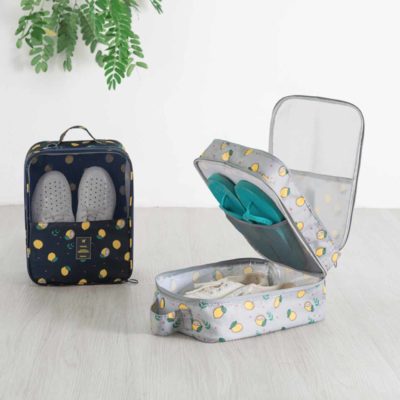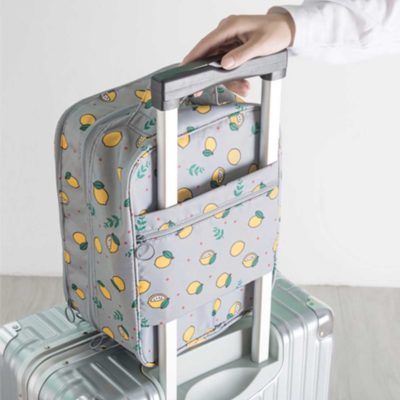 Citrus Shoe Bag
Coming in fresh, vibrant colours, our Citrus Shoe Bag is a lovely way to organize your footwear! On the inside, this organizer features 2 separate compartments shoes and 1 mesh slot for smaller items such as slippers, socks, laces and more. Protective and well-designed, it's easy to keep your shoes organized on your travels!
---
Features:
2 x Shoe compartments, 1 x mesh slot for slippers and 1 x mini zippered pouch
Slot to attach to luggage easily and securely
Carrying handle for added portability
Splash-proof and light-weight
---
Dimensions: 21cm (L) x 14cm (B) x 30cm (H)
Stay fresh and bring along our Citrus Travel Collection on your next trip!
$

14.90
Select options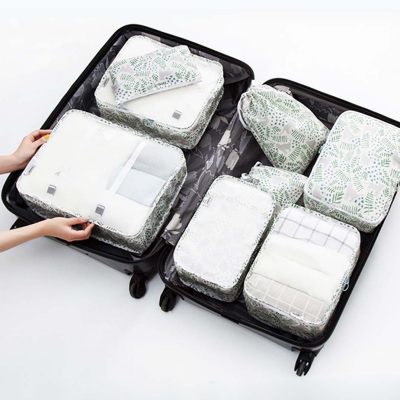 Allure Luggage Organizer (8pc Set)
With a lovely design coupled with unique features, our Allure Luggage Organizer is certainly a travel essential that you'd love! Its lasting material and soft-to-the-touch quality ensures that it is the most thoughtfully-made premium organizer. The Allure Luggage Organizer comes in a 8-piece set, allowing you to organize your clothes, shoes, toiletries, beauty essentials and more – isn't it an all-in-one package? Bring it along for your next trip today!
---
It comes with:
3 x Clothes Organizers for shirts, dresses, tops and bottoms
1 x Shoe Bag for foot wears
2 x Draw-string pouch for cosmetics, toiletries and beauty essentials
1 x Undergarment organizer
1 x Zippered pouch for digital gadgets and accessories
---
Featuring patterns like Cactus, Feathers, Cats, Goats, Flamingo and more
$

25.90
Select options
Related Products
Sold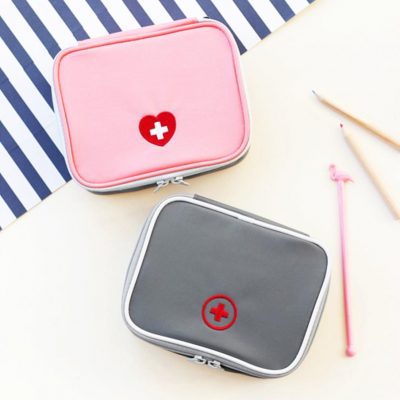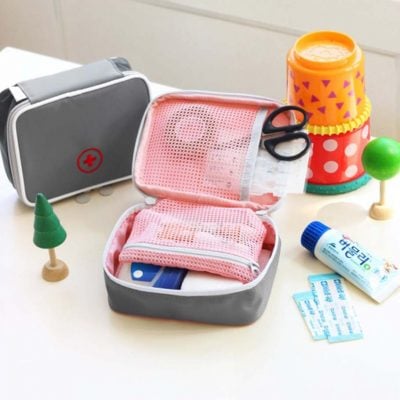 Mini Medical Organizer
The Mini Medical Organizer is a charming and adorable medical pouch that will be a great travel buddy! With its portable size, it fits easily into any handbag, backpack or sling bag! Inside the pouch, there is a unique layer with a mesh zipper to store essential first-aid items and to act as a divider! Scroll through our product gallery below and bring this essential organizer for your next trip!
---
Interior:
1 x Main compartment
1 x Mesh pocket
1 x Mesh divider with zipper pocket
Exterior:
Quality Splash-proof material
2 x outer zippers
---
Dimensions: 14.2cm (L) x 11cm (B) x 4.2cm (H)
$

5.99
Select options