Ft. Roundly Silicone Dining Coaster | Rattanly Ceramic Coaster Set (6pc with Holder)
Coasters are the best way to prevent water and heat stains from damaging your tables. With many different types of coasters available today, you might not know which one to get.
Read on to know the pros and cons of some common coaster materials!
---
Click on a type of coaster to teleport!
---
1. Cork Coasters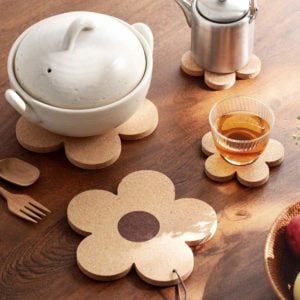 Ft. Petals Table Coaster (With Hanging Loop)
A popular choice amongst coaster materials, cork coasters' soft and lightweight properties promise your tables will be scratch-free. They are commonly used for both cookware and drinking cups. Cork is one of the cheapest materials amongst the others in this list, so go for them if you're sticking to a budget!
Pros Of Cork Coasters
Inexpensive
Heat resistant
Durable and long-wearing
Eco-friendly material
Absorbs condensation well
Cons Of Cork Coasters
Retains ring marks and stains from dark liquids, like red wine
To remove stains from cork coasters, just scrub dish soap onto the stain and rinse.
2. Silicone Coasters
Another budget-friendly option, silicone coasters are the easiest to clean thanks to its non-porous material. Go for this if you're prone to spills and mess!
Pros Of Silicone Coasters
Inexpensive
Flexible
Heat-resistant
Easy to clean with just water
Cons Of Silicone Coasters
Gets messy as it doesn't absorb condensation
3. Rattan Coasters
Ft. Rattanly Ceramic Coaster Set (6pc with Holder)
Rustic and homely, rattan coasters put a twist to coasters with its intricate detailing. With the eco-friendly material, this is a simple way to bring boho chic into your home. If that's your vibe, rattan coasters are for you!
Pros Of Rattan Coasters
Natural, eco-friendly material
Sturdy
Cons Of Rattan Coasters
Not a timeless design
Does not absorb condensation, water can seep through
Needs to be dried properly after use as it can grow mould
Fancy the gorgeous rattan design? Discover our wide range of rattan products here!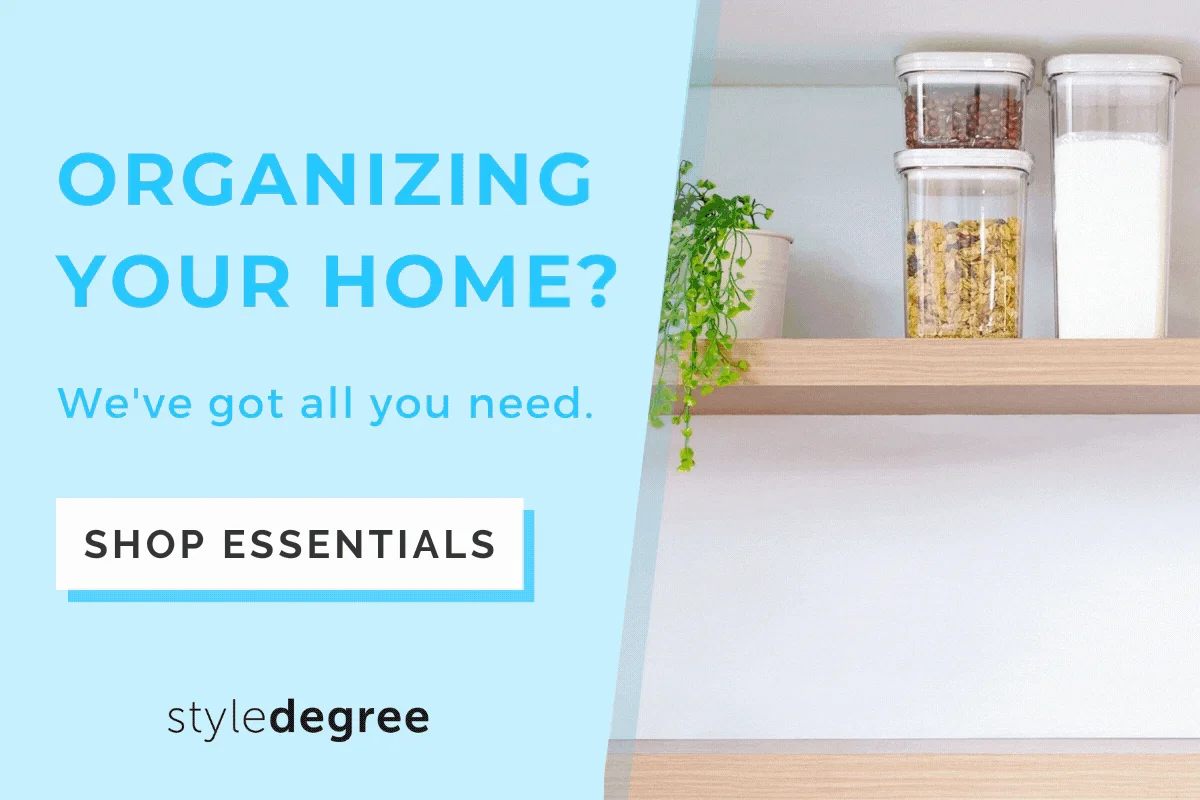 4. Diatomite Coasters
Made of natural soil called diatomaceous earth, diatomite coasters are another eco-friendly option! Diatomite coasters are known for their quick-drying properties, so condensation from glasses is taken care of.
Pros Of Diatomite Coasters
Absorbs liquids and evaporates quickly
Does not stick to glasses
Heat-resistant
Eco-friendly and sustainable material
Cons Of Diatomite Coasters
Retains stains from dark liquids
Needs to be dried properly after use as it can grow mould
Removing stains from diatomite coasters is the same as cork. Simply scrubbing dish soap onto the stain and rinsing will do.
5. Wooden Coasters
Wooden coasters are another popular option for their timeless design that is easy to pair with. Perfect for everyday use, get this if you're looking for something simple and classic!
We recommend getting wooden coasters with a coating or finish as this makes them heat resistant, waterproof, and more durable.
Pros Of Wooden Coasters
Classic and timeless design
Easy to clean, just wipe up condensation collected
Cons Of Wooden Coasters
Doesn't absorb condensation, wooden coasters may stick to glasses or mugs.
6. Marble Coasters
To style-conscious homeowners looking to make their space more luxurious, this is for you! Be it for a morning coffee or a dinner party with your friends, use marble coasters for a hint of elegance and grandeur.
Pros Of Marble Coasters
Complements any style and setting
Cons Of Marble Coasters
Heavy
Delicate, can chip if dropped
May retain stains if not wiped up quickly. Try a few drops of hydrogen peroxide to remove stains from marble coasters.
---
Still don't know which coaster to get? Here are some tips to help:
For kids, go with the lightweight and non-fragile coasters like silicone or wood.
If you want your coasters to last long, go for a simple and timeless material like cork or wood.
Often drink red wine or coffee? Go for non-absorbent materials like silicone and rattan.
Opt for coasters with an anti-slip base or paddings to prevent accidental spills.
For earth-conscious people, opt for sustainable rattan or diatomite coasters.
Which coaster will you be getting? Tell us in the comments below!