As homeowners, we strive to maintain a well-stocked kitchen with fresh ingredients at our fingertips.
However, improper food storage can lead to spoilage, waste, and a less-than-pleasant culinary experience.
Learn these essential food storage tips to maximise freshness and reduce waste in your home.
---
1. Divide and Freeze for Portion Control
When it comes to freezing meat, portion control is key. To ensure you have the right amount of meat for your meals, divide it based on your normal serving size.
A simple trick is to use baking paper to separate the portions before freezing. This way, you can thaw only what you need, reducing waste and ensuring that each serving remains as fresh as possible.
2. Salt Soak for Vibrant Apples
To prevent sliced apples from browning quickly, soak them in water for with an added teaspoon or a sprinkle of salt for 5-10 minutes.
This simple hack keeps them looking fresh and appetizing for a longer time for about 5-7 days. This way, you can prep fruits in advance and can consume them whenever you wish to.
3. Dry Paper Towel for Crisp Salad Greens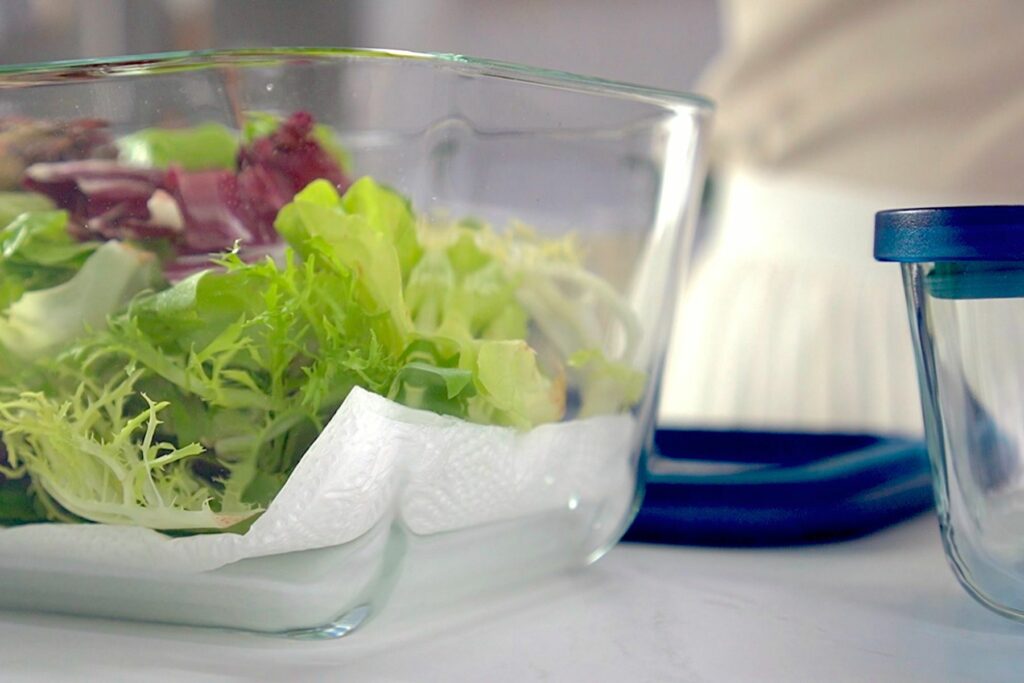 Crunchy and fresh salad greens are a delight, but excess moisture can cause them to wilt prematurely.
For prolonged freshness, line a storage container with a dry paper towel before storing your leafy greens. The paper towel will absorb excess moisture, keeping the greens crisp and vibrant for much longer.
Say goodbye to soggy salads and hello to the perfect crunch every time.
4. Preserve Herb Freshness with a Moist Paper Towel Wrap
Fresh herbs can add immense flavor to your dishes, but they are delicate and prone to wilting. To extend their lifespan, treat them like flowers.
To keep your herbs crisp and vibrant, wrap them in a lightly moist paper towel before storing them in the refrigerator. The moisture helps maintain their crispness while preventing wilting.
It's a simple yet effective method to enjoy the full flavor and aroma of your herbs, even days after purchase.
5. Vacuum Sealing To Retain Nutritional Value & Prevent Flavour Contamination
Have you ever stored fruits or vegetables in the fridge, only to find that they absorbed unwanted flavors from other food items?
Vacuum sealing with glass containers solves this problem. The airtight seal prevents cross-contamination, keeping the distinct flavors of each produce intact. This means your strawberries won't taste like onions, and your cucumbers won't absorb the aroma of garlic.
Moreover by vacuum sealing fruits and vegetables in glass containers, you create a protective barrier that shields them from exposure to air. As a result, the nutritional value of your fruits and veggies is better preserved, ensuring you can enjoy their health benefits even after storage.
Upgrade your food storage game today with our Freshly™ Vacuum Food Storage Container — the ultimate vacuum food storage container that keeps your food 3-5 times fresher.
Our handy electric pump makes vacuum sealing a total breeze, even kids can do it!
With our innovative vacuum-sealing technology, an airtight seal is created, locking in freshness and flavor while preventing oxidation and freezer burn.
6. Mindful Refrigerator Storage
Use freezer-safe airtight containers (such as Freshly™) to prevent freezer burn and maintain optimal freshness. When freezing liquids or soups, leave some headspace to allow for expansion.
Keep fruits and vegetables separate as some fruits release ethylene gas, which can accelerate the ripening process and spoil nearby produce.
Use the crisper drawers for optimum humidity control and store sensitive items like leafy greens in containers to prevent wilting.
7. First-In, First-Out Rule:
Place newly purchased items behind older ones to ensure you use the oldest ingredients first, reducing waste caused by expiration.
Regularly check the dates on perishable items and plan your meals accordingly.
Always forgetting to note down stored date? You'll find the date dial on our Freshly™ Vacuum Food Storage Container extra useful! It allows you to indicate the stored date by day and month with its slide toggle.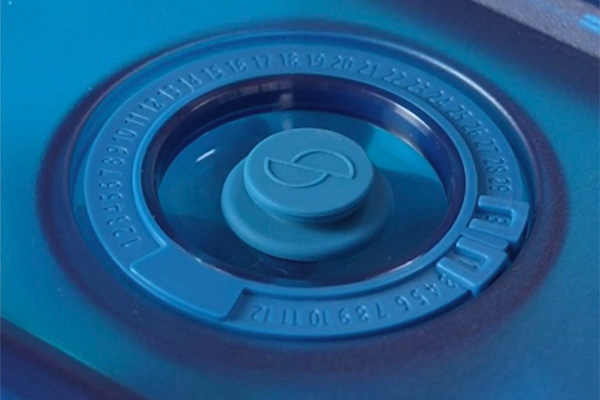 Ha
---
By implementing these food storage tips, you can maximize freshness, extend the shelf life of your ingredients, and save money in the process.
Remember, a little extra effort in storing your food goes a long way in preserving its quality and ensuring that every bite is a delight.