Even after a good intensive cleaning session throughout your home, most homeowners might not realize there are still some small nooks and corners that may have been overlooked.
---
Click the sections below to find out which overlooked area you should clean, and how you can do so:
---
1. Under The Faucet
Leaving a sink faucet uncleaned for long periods of time can result in a dull finish and higher chances of contamination from microbes. To clean, use a cleaning rag, warm water and dish soap to wipe it down.
For dirtier faucets, you can deep clean them by filling a ziploc bag with vinegar shown in the video above. Then, tie it with a rubber band onto the faucet and let it sit submerged overnight.
This method also works with shower heads. However, instead of overnight, you can just leave the shower head submerged for a few hours.
Tip: Make sure to run the sink the morning after to get rid of any vinegar residue.
2. Maintaining Your Vacuum
Cleaning out and maintaining your vacuum often will help it last longer, and stave off any potential bacterial/microbe growth to take hold inside.
When cleaning a vacuum, it's important to unplug and remove its multiple parts. Make sure to check the following components for a thorough clean:
Floorhead
Tubes
Vacuum Filter — Check your manual to locate it.
Dust container
Drive belt
3. Coffee Maker
It's recommended to filter out debris from your coffee maker at least every 3 months.
For most Nespresso models, descaling is important as lime can build up inside your machine and can negatively impact the machine's operational ability, such as taste and the temperature of your coffee.
Here are some general tips for cleaning your coffee machine:
Water Tank & Cup Support — Remove and clean with dish soap. Rinse, add replacement water and put it back in the machine.
Capsule Container & Head — Remove any used capsules, and wash the capsule container with dish soap.
Exterior — Wipe down with a damp cloth.
4. Trash Bin
Even if you frequently change the newspaper lining, the smell of old food and miscellaneous trash can gradually get worse. Food scraps can also leak out from the bag and on the floor while you're throwing out the garbage.
Here are some quick tips from the video above when cleaning your trash bin:
Wipe the exterior and interior with a disinfectant spray.
Don't forget to wipe down the bottom of the lid!
Line the bottom with fresh newspaper lining.
Sprinkle the lining with baking soda to keep your trash can smelling fresh.
5. Inside Your Microwave
Image source: Better Homes and Gardens
Time to stop stalling and clean your microwave! If you like heating up your food, you'd know how much grease and food debris there is in there.
Start off by removing the turntable inside the microwave and cleaning it with soapy water. If there is any food debris inside, pick them up with a damp paper towel.
Wipe the interior thoroughly with a damp cloth. Using a sponge may result in scratches if you scrub too hard.
Tip: Remember to also clean the doors, front and top too and it may get dusty and greasy overtime.
Hands-Off Method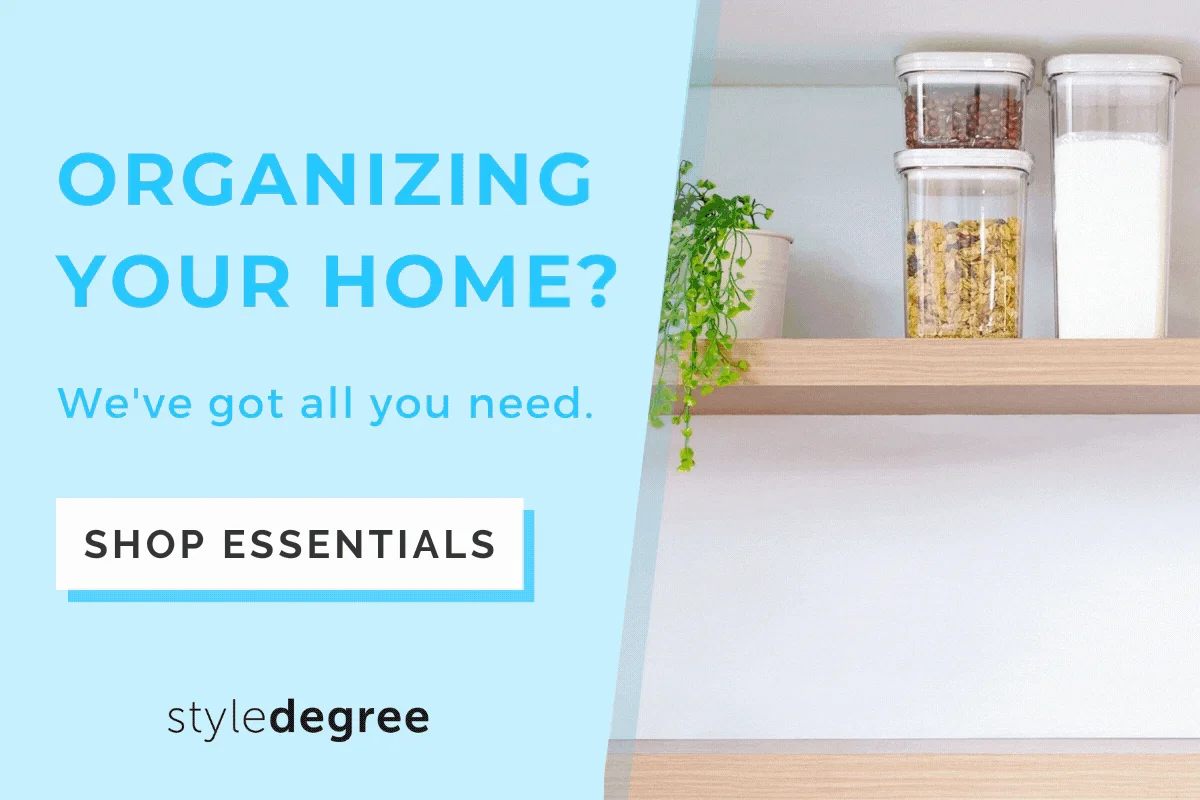 6. Air-Fryers
Like a microwave, extended use of the air fryer leads to bits of crusted foods on the sides of its basket. Check out the video above on how to clean your air fryer.
Below are the different parts of an air fryer that require cleaning:
Pan and basket — Clean with hot water, liquid soap and a soft sponge. A Phillips' airfryer pan and basket is dishwasher safe.
Tip: Make sure your air fryer has cooled down for at least 30 minutes before cleaning. Avoid abrasive kitchen tools that can damage it.
7. Kids' Toys
When played with often, kids' toys can retain a lot of unknown gunk and can feel sticky and unpleasant to touch.
Here's how you can clean them:
Plush Toys — Simply set your washing machine on a gentle cycle and place soft toys in a pillowcase.
Note: Avoid washing plush toys that are fragile/old, have a music box, are battery-powered or come with delicate accessories (eg. sequins, tiny ball stuffing).
Simply hand wash delicate plush toys with a cloth and a mixture of warm water and dish soap. You can also clean rubber toys with this method as well.
Plastic Toys (ie. building blocks, small figures) — Use a laundry mesh bag to wash plastic toys to clean in a washing machine..
Silicone Toys (without batteries) — Can be sanitized by placing them in a pot of boiling water.
Wooden Toys — Wipe clean with a 1:1 mix of vinegar and water. Then, rinse and air dry.
Note: Battery-powered plastic toys that cannot be cleaned in a washing machine.
You can wash battery-powered toys by removing its batteries and carefully wiping its exterior with a cloth and soapy water. You can also sanitize it by wiping a mixture of 1:1 mix of rubbing alcohol and water.
8. Washing Machine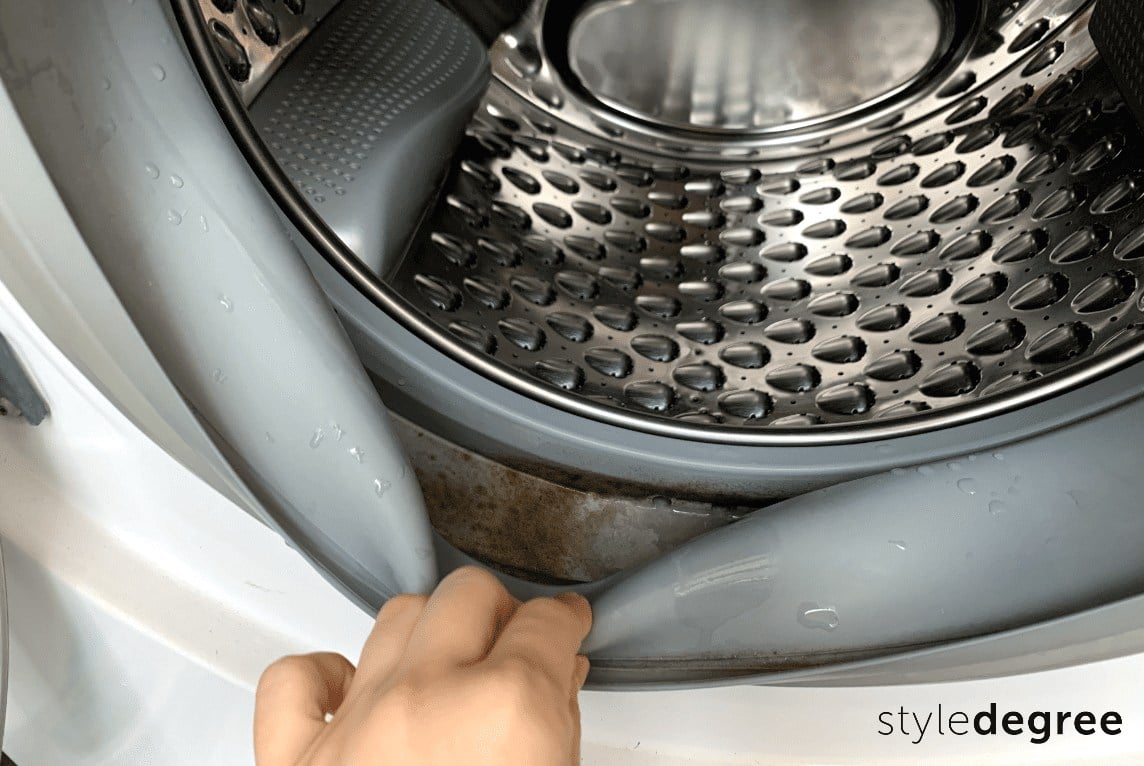 The washing machine might not be a place you might think that gathers a lot of dirt, but one look in its rubber seal may prove otherwise. To learn how to thoroughly clean it, check out our guide to cleaning your washing machine here.
9. Fans And Aircon
Ceiling & Standing Fan
Clean standing fans by disassembling and soaking the metal grille and fan in soapy water. You should also wipe down the stand buttons with a microfiber cloth.
For ceiling fans, use a ladder to comfortably reach your fan and slide a pillowcase over a blade. Pull it towards you to gather excess dust. You can throw the pillowcase into the wash when you're done dusting off each blade. Finish off by wiping it with a microfiber cloth.
Alternatively, use an extendable duster with fine fibers that allows dirt to stick to it!
Aircon
If you use your aircon often, get it serviced at least once every two to three months. Here are some parts that should be cleaned:
Air Filter
Switch off your aircon
Open aircon cover and carefully remove filter
Clean the main body by wiping away dust with a cloth and soapy water
Clean the aircon filter by running it under water
Fit back once everything is dry
Tip: In between servicing, you can also clean the air filter by yourself every once or twice a month.
Evaporator Assembly & Outlet
Use an old toothbrush to clean the top of your evaporator assembly and outlet
Suck out remaining dust with a vacuum cleaner
Check out the video above for an extensive guide to cleaning each component of your aircon. For more tips, read our article for a comprehensive cleaning guide.
10. Light Switches
Light switches are high-touch areas in your home, so they are bound to have microbes on them if not cleaned often. It's recommended to wipe your light switches weekly, even daily.
You can use a simple disinfectant spray to wipe your switches clean. Spray onto a microfiber cloth first before wiping directly to avoid electrical shocks.
Tip: Use a cotton bud to clean small crevices in your light switch.
---
In your next cleaning session, make sure to double-check these hidden areas to avoid dirt accumulation. Sometimes the places we tend to overlook can make the biggest difference in your journey to making your home clean and organized.
Share with us down below if you cleaned up any of these places. Were they as dirty as expected?