Make your beloved houseplants the centre of attention by styling them beautifully in your home! Other than for aesthetic purposes, indoor plants actually provide an array of benefits, such as lowering stress levels, improving productivity during work from home and enhancing air quality.
Keep scrolling to learn where and how to arrange your plants in each room and the best places to get fresh flowers from.
---
Click the links below to jump to each section:
---
Where Place Plants Around Your Home
1. Use Fresh Flowers As A Centrepiece
Swipe <- or click on image to view gallery
One of the easiest ways to spruce up a neutral living room is by adding a pop of colour to your side or coffee table! On larger tables for dining, you can also use multiple vases of flowers to fill up the space and prevent awkward empty spots.
By using a vase of flowers or your favourite houseplant as a centrepiece, it'll also be easier for you to switch out the water or trim dead leaves and stems. Check out flower arrangement ideas above to create your own unique centrepiece!
Tip: Keep in mind that some plants, such as snake plants, peace lilies and daffodils are toxic to pets.
Shop our stylish new vase to make a statement!
2. Fill Corners Of Large Living Rooms With Plants
Swipe <- or click on image to view gallery
Match your plants according to the size of the living room! Large plants can overpower small living rooms, and individual small plants can look too underwhelming in larger living rooms.
Fill corners of a large room with larger potted plants like the ones above.
In a smaller living room where there isn't much floor room to spare, try utilising ceilings with hanging plants instead! This method will also keep active pets away from your houseplants.
Tip: Use macrame-style plant holders to add an extra touch of boho-chic to the room! Try out this easy, basic DIY version.
Also check out: 14 Best Indoor Plants & Easy Edibles To Grow In Singapore
Swipe <- or click on image to view gallery
3. Utilize Your Windowsill
Swipe <- or click on image to view gallery
Take advantage of the warmth and light at any window area by displaying sunlight-loving plants! If you don't have room to spare on your tables due to frequent usage, this idea will still allow you to show off your plants without taking up extra table space.
To ensure you don't block too much natural lighting from entering the room, opt for smaller stalks of flowers from cuttings or potted succulents.
Browse the windowsill ideas above for inspiration!
4. Brighten Up Your Desk
Swipe <- or click on image to view gallery

Studies show that having greenery on your desk can help to improve concentration and productivity by up to 15%! Stock up your work desk with small potted plants to jazz up the area while increasing focus. You can also consider hanging plants that won't occupy any extra desk space.
5. Plant Herbs In The Kitchen
If you use spices and herbs often in your cooking, try planting your own! Plant herbs like lemongrass and basil that thrive in our climate, so you can pick them for cooking or baking purposes whenever you like, no grocery trips necessary.
Plant lovers often place their herb-growing pots near the sink for easy watering, or near the window to ensure they receive a good amount of light.
Tip: Upcycle old jars or plastic bottles to plant your herbs!
6. Transform Your Corridor
Swipe <- or click on image to view gallery
Brighten up a dull corridor space with greenery! While a few pots of brightly coloured flowers will do the trick, you can also take the extra step by creating a vertical garden against a wall, or make use of wall space and the ceiling to have hanging plants instead. Alternatively, use planter boxes (third image) for a neater, sleeker look.
However, make sure that you aren't violating any of the rules (if you're living in an HDB flat) by leaving a width clearance of at least 1.2m, so that you and your neighbours can safely evacuate should there be an emergency. As for condominiums, the by-laws vary for each property. Check with your management to find out more!
Shop our Home Garden Series here.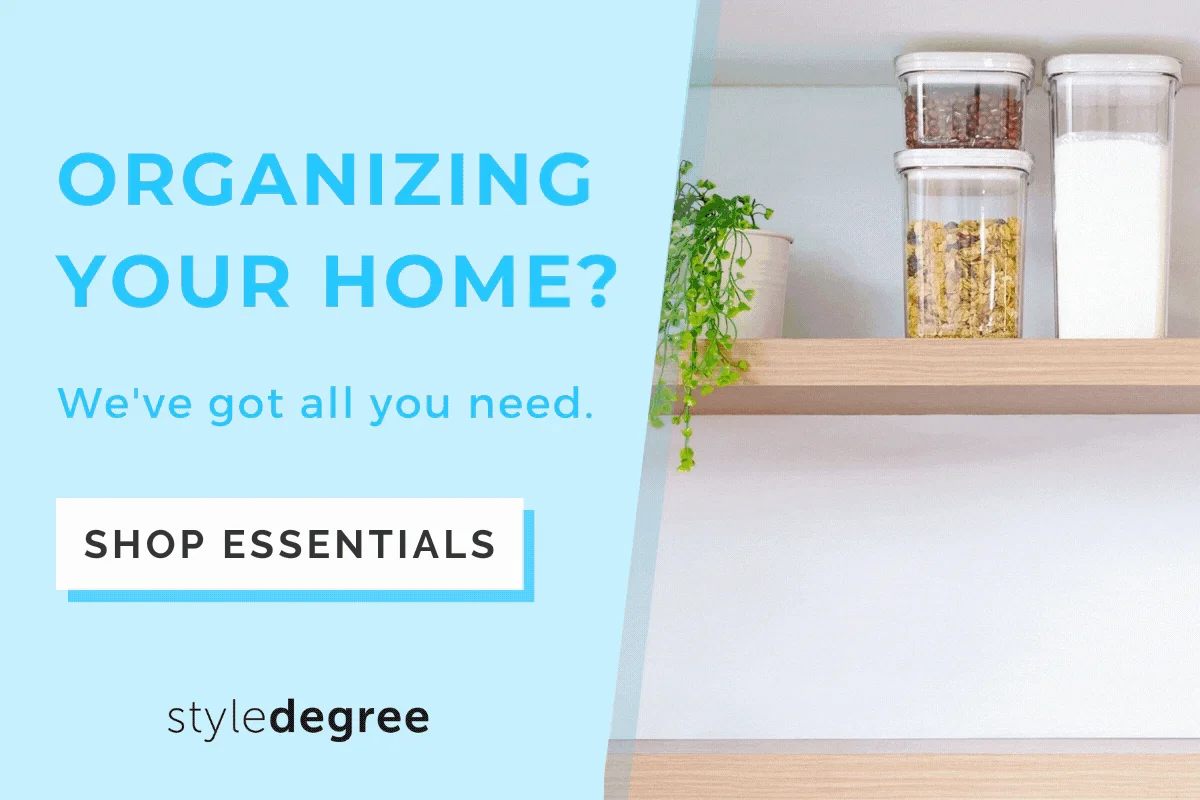 7. Plant Placements For Good Feng Shui
Need an extra dose of luck in your home? Give Feng Shui a try! It uses Bagua, an energy map as pictured above, to determine which element is needed in each section of a space. Each of the sections on the Bagua map correlates to an aspect of a person's life.
You can practice Feng Shui by placing plants (Wood element) in the East, South and Southeast sections of your home in order to attract wealth, better health and more.
Keep these other pointers in mind the next time you add a new plant to your collection!
Avoid placing plants at the center of your home. The center of the home belongs to the Earth element, and plants, being of the Wood element, will weaken this. Same goes for the South West and Northeast parts of your home.
East placements will help creativity and your career, while placing your plants in the Southeast will improve your social life and finances.
Other places that are great to place plants according to Feng Shui include the entryway, living room and dining table.
Avoid spiky plants like cactuses and remove plants that are dying as it counters and drains good energy. Artificial plants are also not conducive for good Feng Shui.
Read this article to find out more about decorating your house with the Wood element.
Disclaimer: Feng Shui is a highly subjective topic and we stand from an unbiased point of view. All points are presented through research. Ultimately do what you're comfortable with.
List Of Places To Get Affordable Fresh Flowers And Plants
While a vase of bright blooms can quickly add life to any room, they can be unaffordable in the long run. Try out one of the more affordable options below for the same look at a lower price!
Brick & Mortar Nurseries
Want to see and feel the flowers for yourself? Head down to one of these nurseries! You can also browse their selection online.
If you're in a hurry, supermarkets like Cold Storage and Fairprice are also alternatives you can rely on, although their range will be limited to the more basic ones like lilies and roses.
Online Retailers
Shop for plants from the comfort of your home and have them delivered to your doorstep when you buy from online stores!
Subscriptions
Love treating yourself? Gift yourself fresh flowers often without the hassle with a subscription-based service. Keep in mind that these are pre-arranged, and not in individual stalks!
Bloomeys (starts at $192 per month for 4 jars of petite flowers, although they have weekly and fortnightly packages as well)
Indoor Plant Care Tips To Help Them Last Longer
Daily Tasks
The bacteria from the decomposition of stems and leaves of fresh flowers in the water causes water in your vase to turn cloudy. To fix this problem, replace the water when it starts turning murky. Remove the leaves that are submerged in water, and use a pair of scissors with a sharp blade to cut the decomposed part of the stem.
Give your potted plants a stable home. Avoid placing your plants in areas with fluctuating temperatures, humidity and light intensity.
Weekly Tasks
Remove dead leaves on cut flowers using sharp blades to prevent traumatising the plant. This will help the plant grow better.
Dust your plants! Use a damp cloth to wipe dust off both sides of the leaves, which will help it photosynthesize and receive sunlight more easily.
Interesting Plant Hacks
Use lemon soda in addition to water (1 to 3 ratio) to help cut flowers last longer. The acidic nature of soda helps water travel up the stems faster, keeping them fresh, while the sugar provides flowers with extra food. Keep in mind that this method encourages faster bacterial growth, so counter it by adding a few drops of bleach in addition to the soda and water. This method should keep your flowers fresh for an extra 4-5 days.
Crush clean eggshells and add them to the soil in your plant pots. This will balance the pH levels of your soil and keep pests away at the same time!
Try watering your plants with water used to boil vegetables! The minerals from the vegetables will help nourish plants. Pasta water or water used to boil potatoes contains starch, which plants also love.
---
Where do you usually place greenery and flowers around your house? Let us know below!