Make your daily cooking chores easier with a tidy kitchen! These kitchen organization ideas will help you maximize space and find things more easily, making cooking, snacking and cleaning up more seamless.
Whether you're a homeowner that's new to the game or a seasoned cook that can't seem to get their family members to put things back in their proper spaces, read on for more tricks on organizing a kitchen!
---
Extra Storage
Who doesn't love extra storage space? Utilize these clever tips and smart products to create a home for your kitchen goods.
1. Use Cabinet Racks
Have tall cabinets? Don't waste the room on top that can be used to store other items! Get a multi-tiered rack made for cabinets, so that you can stash more pots, pans and cutlery in the same space.
Shop our selection of helpful racks for a more organized cabinet!
2. Take Advantage Of Wall & Cabinet Door Space
Keep small, frequently used items like paper towels, utensils, gloves and plastic bags within reach by using wall space! Look for organizers and hooks that utilize walls, space on cabinet doors and under overhead shelves to clear up kitchen surfaces.
Keep your kitchen organized with our wall organizer favourites:
Dried condiments: Keep your frequently used spices and dried food at hand while cooking with our Hang & Slide Food Storage Containers (3pc Set). It makes use of cabinet doors to store food inside clear, airtight containers so you can find them more easily!
3. Collapsible or All-in-one Utensils
Look for stackable utensils that allow you to collapse an entire set so that you can save space in your cabinets without having to be short of any tools in the midst of cooking or baking.
4. Use Slim Racks To Maximise Space
If you have space between counters, or beside the fridge, get a slimmer rack to utilize the space! This size is perfect to store everyday cooking essentials like frying slices, canned foods and spices.
Organization
Improve the clutter situation on your countertops with a comprehensive organization system in cabinets, fridges and drawers.
5. Re-organize Your Utensil Drawer
Is mealtime preparation hectic for your household? Help your family members prepare the utensils needed faster by making the utensil drawer more accessible! Use separate organizers for different utensils, like forks, spoons, chopsticks, baking supplies and butter knives, and label them so it's easier to return them back to their respective places.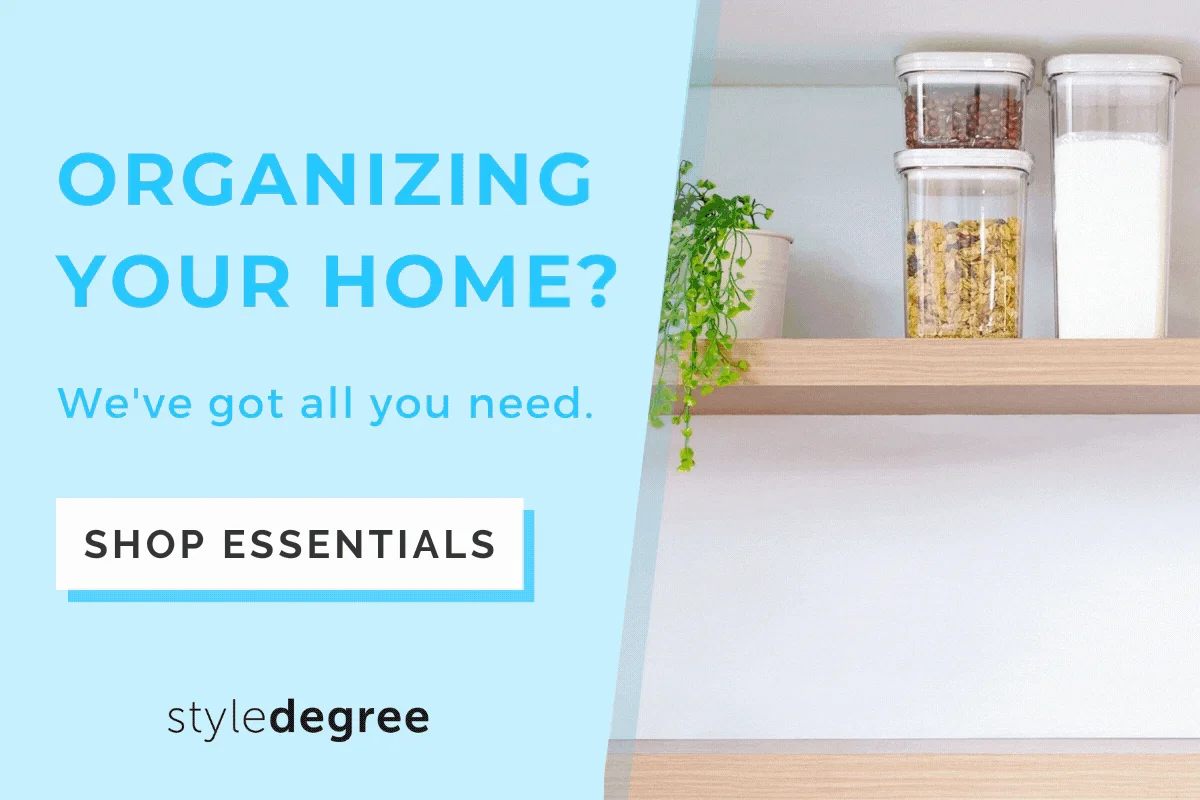 6. Fridge Organizers For Different Food Groups
Similarly, give snacks, drinks and fresh produce its own home with a series of labelled drawers and fridge organizers. In addition to neatening a crowded fridge, it'll also keep your produce fresher for longer! What's not to love about an organized fridge?
Here are some ideas on what kind of organizers to use for each food group:
Sauces and other condiments: Our Klear Lazy Susan (With Dividers) helps you sort different sauces and more importantly, reach whatever you need easily without having to struggle. Simply rotate it to reach the sauce of your choice!
Snacks: Create a special drawer for the little ones in the fridge so they know where to look when they're back from school and hungry. Our Klear Fridge Storage Sliding Drawer has a cool sliding feature and makes use of dead space under fridge shelves. Plus, the complementary dividers will help keep the snacks in place!
Also check out: A Guide To Storing Produce To Keep Them Fresh Longer & Tastier
7. Lazy Susan For Deep Corners
It can be inconvenient to have cabinets with deep corners beyond our reach, although they do store more. Relate to this? Use a mini lazy susan to access your condiments more easily!
Here are our picks for you, based on your sauce collection:
Minimalistic: Use our more simplistic designs, like the Lazy Susan Turntable that does a perfect job of making sauces at the back more reachable. Or, try out the Klear Lazy Susan (With Dividers) which will keep each of your condiments neatly in its place with the adjustable dividers and clear design for easy viewing!
Maximalists: The expert chef or flavour lover would prefer our Multi-Tier Lazy Susan Turntable (2-3 tiers) or Slim Lazy Susan Turntable (1-2 tiers)! Sort all your sauces in one convenient location without taking up excess countertop room as our designs make use of vertical spaces.
Alternatively, use our handy Tall Lazy Susan Turntable (With Handles) as a cooking caddy. If you're a minimalist that likes clutter-free, sparkling clean surfaces when your kitchen is not in use, store only cooking essentials (oil, salt, pepper) in this one. Take it out when you're cooking to access your condiments quickly, then tuck it away when you're done! Its handles make it easier to grip, while the tall walls ensure less mishaps and spillage.
Shop our full collection of lazy susan turntables, for more convenience when cooking.
8. Use Clear Containers To Organize Food
If you're always struggling to find the right container, try using clear containers so you can view its contents immediately. This will make searching for the right ingredients in a packed cabinet way easier, especially when you're in a rush!
Shop our collection of food and pantry containers to keep dried goods and cereal fresh!
Organize all types of food with each of our airtight containers:
Cereal, oats & granola: Rather than having bulky cereal boxes on your dining table, decant them into our stylish and airtight Halves Food Container so you have two cereals to choose from at breakfast! Or, reseal your opened bag of oats with our Easy Pour Food Sealing Clip, which has an additional nozzle to pour the contents out more easily.
Spices & dried goods: Keep beans, nuts and spices fresh with our Quadrant Food Holder. It saves space by holding four types of dried food in its airtight design, while having a rotatable lid to easily control the amount you need!
Pasta: Have a half-opened bag of pasta? Prevent it from going stale by storing it in our stackable Slim Pasta & Food Storage Container. It even has a grooved cover to measure the perfect amount of spaghetti for 1 or 2 servings for easier estimation!
9. Using A File Organizer In Cabinets
You can also use an unused file organizer to 'file' different chopping boards, pan lids, baking pans and more, rather than piling it up. This will also help you retrieve them more easily!
Alternatively, if you want to invest in a specialised rack to store these items, try out our Extendable Pots & Pans Adjustable Rack, which can be adjusted to fit cabinets of any width. Or, check out our Luxe Lid & Board Organizer Rack for a minimal, clean look.
10. Dry Erase Boards For Grocery Lists
If you're always short of an ingredient and have to make a quick grocery run, use a dry erase board to help you and your family track what to get the next time they head out! While you can use regular mini white boards, these consume countertop space.
Use a magnetic version to save space and beautify a boring fridge door instead! Or, conceal it on the inside of a cabinet door for a cleaner, more minimal look.
---
Use these tips to help your kitchen be a more user-friendly one, while also being much easier to clean and organize!
Which tips were the most helpful for your household? Let us know!