A new year means new household trends for homeowners! What better way to start off than to refresh and update your home for a new start.
From green interiors to hidden storage in your home, read on as we bring you the interior design and home organizing trends of 2022.
---
Interior Styling Trends
1. Making Green Interiors
Continuing from 2021, homeowners continue to seek to bring the outdoors into the indoors. Our love for biophilic design will only grow stronger, as there is a continued interest in incorporating anything nature or green interior-themed.
According to major paint companies like Behr and Benjamin Moore, soft olive green is the paint colour of 2022:
Behr Paint's vice president Erika Woelfel describes green as 'nature's neutral' and works great as an accent or 'all-room' colour. It also looks good on furniture like kitchen cabinets and doors.
From walls, flooring and decor items, nature patterns like foliage and light wood tones are amongst a few notable mentions. According to Pinterest Predicts 2022, unique designs like floral ceilings and staircase gardens are hot topics for interior styling.
To style your house with nature elements, check out our Home Garden essentials page to get started.
2. Wavy & Curvy Designs
Wavy and curvy patterns/shapes are also going to make a splash in the interior styling world this year. Furniture that features intricate lines, curves, and soft edges give homes a comfortable and romantic feel. Anything from velvet cushions to arched mirrors is part of this ensemble of rising trends.
3. Mixing Modern & Vintage Pieces
Homeowners want to reclaim individuality and own furniture that can instil depth in a room. Matching a modern metal accent item with a family heirloom is just one such instance of styling.
This mixing of the old and new is known as the "grandmillennial" decor and it rising in popularity amongst younger homeowners.
4. Sustainable Sourcing
With an increased awareness of climate change and the environment, homeowners want to find home furniture that has been 'responsibly made'. Items using reclaimed materials such as wood, recycled glass, and metal are on the rise.
Other than the material itself, homeowners want to buy long-lasting furniture with meaning and extend the life of items that may have been forgotten.
Did you know
Our sustainable collection, Gaia by Style Degree and Rattanly series are collections that feature eco-friendly, functional organizers and decor pieces for your home.
Gaia items are made of durable FSC-certified bamboo while our Rattanly series is made from sustainable rattan handwoven by expert crafters from Vietnam.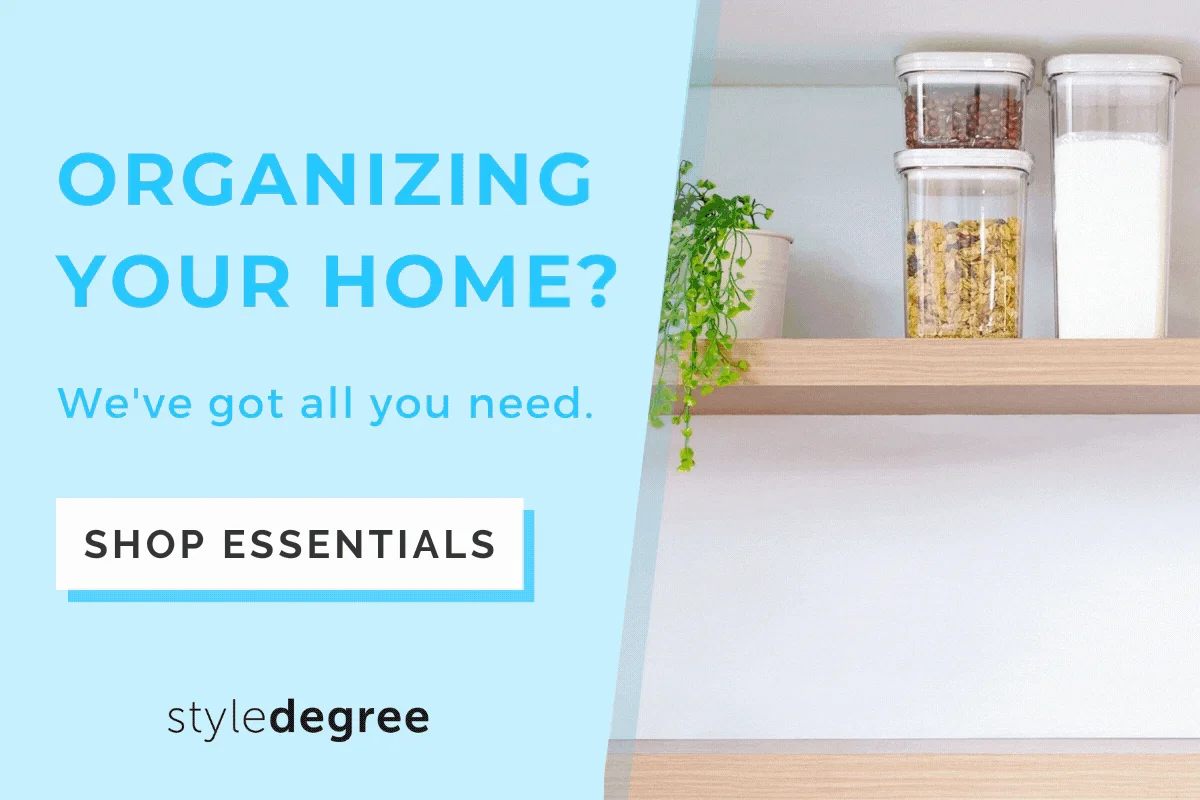 5. Carving Out Dedicated Workspaces
With remote work still part of our lives, dedicating a space for a home office is a big must-have for homeowners.
More thought is being put into home decor and design for home offices such as using bold colours, wallpapers, large statement pieces, big stylish office tables and ergonomic chairs.
Tip: If you don't have a large area, you can turn extra closet space (aka a cloffice!) or create a multifunctional space in your living room.
6. Repurposing Old Items
Other than just cherishing old pieces in the home, many individuals are also giving new life and repurposing them to serve more purpose. What once was an old dresser is upgraded to a mini desk or vanity table. Or, a wooden ladder repurposed to a ladder to organize books and living room decor.
Repurposing old items allows homeowners to reduce their own waste production, and gives individuals the opportunity to own a 'one-of-a-kind' item.
It also won't make you spend copious amounts of money and instead upcycle what we already have.
Home Organizing Trends
Home organization helps to create neat storage systems for the many belongings in a typical home.
More priority is put on an organized life as the process itself makes going about our daily routine with more ease, as every item has a home. If belongings are left scattered about, you end up spending more time looking for things.
An organized home decreases your stress and anxiety levels, you can also focus and relax better.
7. Hidden Storage
Homeowners are leaning towards hidden storage, especially in the kitchen. Closed cabinets will be used more as opposed to open shelves to make the space feel less cluttered. To reduce visual clutter, utensils and appliances that are once placed on countertops are now kept behind cabinets.
Other than the kitchen, it's also encouraged to purchase furniture items with hidden storage. For example, an ottoman is a multifunctional piece that can hide items inside and double as a footrest for the living room.
8. Optimising & Maximising Space
Especially if you are living in a small home, every inch of space counts. With a well thought out system and organizing aids, you will be surprised how space can be maximised.
For instance, utilising height to 'go up' with storage. Use vertical space in your home to stack storage bins in your pantry and wardrobe.
Maximise wall space with temporary hanging organizers can also declutter your space. Ashley Murphy of Neat Method suggests using adhesive wall hooks to organize accessories, kitchen utensils, tools and other miscellaneous items.
Check out our video on no-drill organizers to learn how to maximise hanging space in your home:
Tip: Before using organizers, create zones to allocate specific spaces for your belongings.
9. A Mix of Material Types & Colours For Storage
When choosing a storage box, consider the room you're placing it in. You'll want to make sure that the box fits your interior style and whether it can fit in your desired space.
Instead of a typical white box, explore and experiment with bold colours instead. Consider whether you want all your storage bins to have a uniform colour, or have each one be a separate shade.
Tip: Try matching the colour of your box to its contents (eg. Christmas ornaments in a red box, gardening items in a green box).
Other than plastic, you can also choose from diverse materials like fabric (eg. canvas), metal or natural materials like rattan or bamboo for your storage boxes. Incorporate the latter into your home if you're aiming for a 'green interior' look.
Explore our range of Storage Boxes here.
---
The upcoming year is filled with potential home trends just waiting for you to try them out! Share with us which ones you're thinking of incorporating into your home! Interested in thrifting a home decor piece or clear organizers?