It can be difficult to find practical uses for small spaces such as a bay window, which are more often found in HDBs and condominiums in Singapore. While they may appear to consume more space or let in more heat than you'd like, bay windows actually have benefits such as letting natural light in during the day and saving energy costs.
Many homeowners have turned bay windows in small bedrooms and living rooms alike into more functional spaces, such as cabinets for extra storage, platform beds, desks and even dressing tables. Instead of letting precious space go to waste, make the most out of it by using our design ideas below!
---
What Are Bay Windows?
According to URA, a bay window is a window that is raised at least 0.5m from the floor. You may often spot a concrete ledge below the window itself, which can be turned into storage or for decorative means. While bay windows overseas often protrude out of the profile of the house, it's rare to find such ones locally.
The bay window phenomenon has become more common as bay windows approved after 1st January 2009 are included in the gross floor area of the house.
Can I Make Changes To Existing Bay Windows?
You are required to file a request to the URA if you're planning to make permanent changes to the structure of the bay window, such as removing it completely to free up more space, or extending it outwards to form a platform. However, do note that in some cases, there are wires within the ledge. In such instances, contacting an experienced contractor first would be advisable.
However, for HDB homes, the replacement of full height windows (including ¾ height and bay windows) is strictly not allowed. It is only allowed unless there is a damaged frame that requires replacement.
---
Use these links to jump to different parts of the house:
---
Living Room
1. Sitting Area For Dining
Swipe <- or click on image to view gallery
Have dinner by your bay window by turning it into a seating area! Here are some ideas to turn an ordinary bay window into the dining nook of your dreams.
Get a customised cushion fitted for your bay window to turn it into a bench or a couch. This will allow more family members or guests to squeeze into the same space!
If you're running on a budget, simply place cushion pads like in the second photo to mark out spots to sit at.
Make use of the lower part of the ledge for storage. Get a contractor to create holes to slot storage boxes in, or have it built such that the seat flips up to reveal storage space under it!
2. Reading Nook
Swipe <- or click on image to view gallery
Have bookworms in your family? Build them their very own hang-out area for them to escape into their fantasy worlds! Here are some ideas to create your own reading nook.
Style empty shelves with other objects like small vases, candles and clocks for a more eclectic look.
Use book dividers to organize your books while subtly adding colour to your home.
Try installing sheer curtains to soften the harsh sunlight in the afternoon for a more comfortable experience.
Choose shelves to suit the number of books you have. If you have a large collection, consider building a shelf that wraps around the seat like in the first photo. Otherwise, try a shelf against the wall or that occupies half the seat for a statement look.
Also check out on StyleMag: 5 Easy Steps To Achieve A #Shelfie-Ready Shelf
3. Extra Storage
Swipe <- or click on image to view gallery
Who doesn't love extra storage? Hollow out the ledge and slide in a few stylish storage boxes to hold items. For a subtler, sleeker look, conceal the storage areas with doors the same colour as your walls like the first one below.
Plus, this won't take away seating space on the ledge — simply furnish it with cushions of your choice to turn it into extra seating for visiting guests. Here are some other additions you can make to your bay window depending on how you plan to use it.
Get a collapsible lap table and store it nearby to instantly turn the area into a workstation.
You can also opt for a Japanese tatami-style platform sitting area by extending the bay window ledge further into the living room.
4. Home Garden
Swipe <- or click on image to view gallery
Have green fingers and a passion for plants? Consider turning your unused bay window area into your personal plant paradise!
If you aren't fickle about design, simply transfer your potted plants to this sunny spot so they can thrive. Use the inspiration above and pointers below to create your very own home garden.
Keep a cart of gardening supplies nearby for more convenience.
Install sheer curtains if your plants are sensitive to excessive light.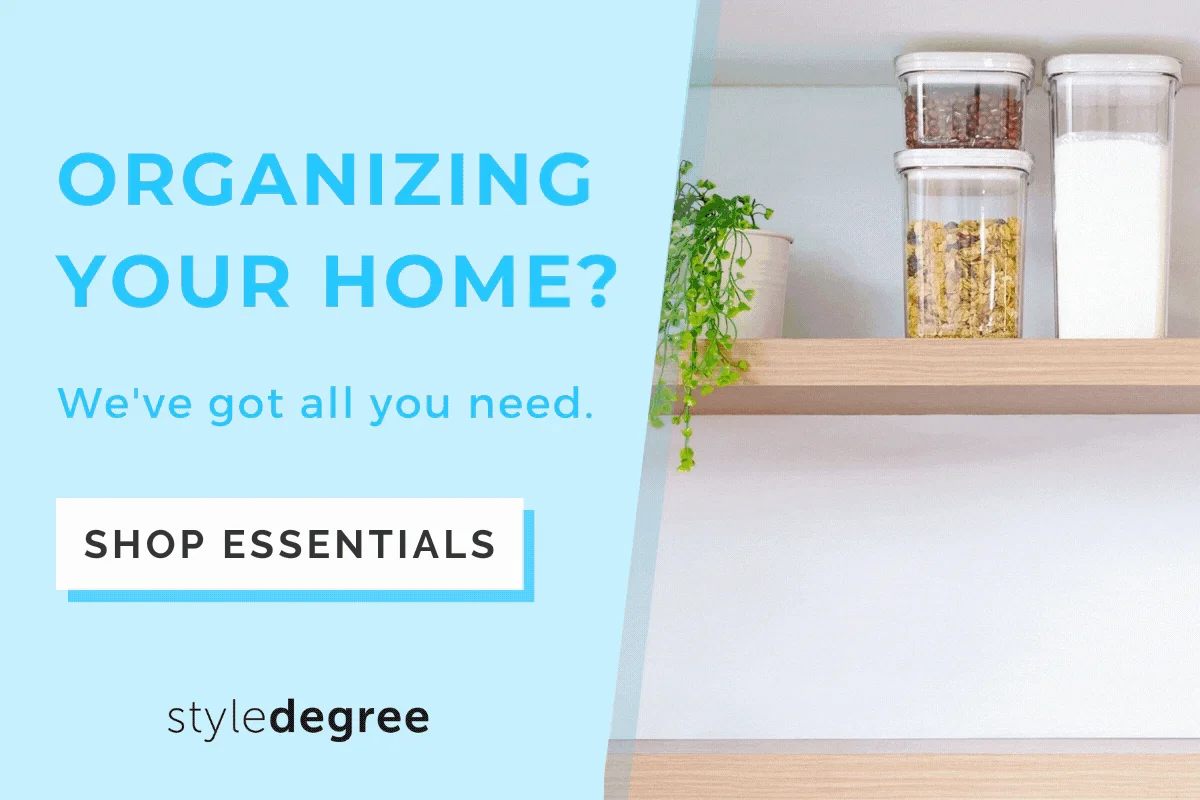 Study
5. Computer Ledge & Study Area
Swipe <- or click on image to view gallery
Use your bay window ledge as your work desk! If you work mostly online and only require a computer, this is a cost and space-saving alternative to purchasing a separate desk. Here's how to make the best use of the bay window in your study.
If the ledge is too narrow or low to work on, consider an L-shaped desk. The ledge can be used to display posters, hold printers and other stationery.
Alternatively, if you have the budget to, try a versatile 2-in-1 solution that splits the ledge into seating and desk areas.
Tip: Individuals that are really tight on space can consider a drop-leaf style table that folds downwards against the wall when not in use to make the room feel less cramped. Check out the third image above for inspiration!
Also check out on StyleMag: 10 Stylish Yet Functional HDB Study Room Designs
Bedroom
6. Platform Bed
Swipe <- or click on image to view gallery
If your bay window is longer, turn the ledge into a platform bed with a view to wake up to! This saves space for other larger installations in your room like a study desk, bookcase, or larger closet.
Keep these ideas in mind while you consider renovating your bay window into a platform bed!
For a tidier look, purchase shorter curtains to fit the new 'height' (from the curtain rod to the bed) or get rolling blinds.
If you have excess space at the foot or head of the bed, consider adding shelves for extra storage.
7. TV Console
Swipe <- or click on image to view gallery
Enjoy movies on quiet nights in with a TV in front of your bed! Simply place your set-up on the bay window. Try installing curtains or blinds that filter out light from the sun or neighbours to improve visibility all day long.
8. Vanity
Swipe <- or click on image to view gallery
Love getting dressed up in the morning and winding down in the evening? Reserve the space for a small dressing table.
Add these touches to your vanity to make your morning routine easier.
Try installing slide-out drawers with a mirror for a space-saving solution and a neater look.
Or, purchase a shorter table and furnish it with essentials like a mirror and organizers for cotton buds and cotton pads. You can also opt for miniature versions of regular dressing tables.
9. Lounge Area
Swipe <- or click on image to view gallery
If you've always dreamed of having a lounging area within the personal sanctuary of your bedroom but have no space for other furniture, why not make use of your bay window?
Here are three ways to make the bay window in your bedroom both functional and unique:
If you're a homebody, try installing a seat with a backrest (like in the first example) to make binge-watching your favourite series more comfortable.
Or, customise the top of the ledge to your liking for a unique look that will have others do a double take! Use small ceramic tiles of any pattern and colour you like and even coloured grout to design the bay window of your dreams. Watch this TikTok tutorial for inspiration.
In a smaller room, consider combining the headboard of your bed with the bay window ledge. The leftover space can be used for storage purposes or a seating area.
---
With many homes in Singapore having limited room, maximising bay window space by putting it to good use could potentially free up more area for ease of movement or other furniture. Which ideas would you consider trying out on your bay windows? Let us know below!