Preparing freshly cooked meals everyday can get tiring fast, eating away at leisure time after work. While it may not be for everyone, meal prepping can be a lifesaver for working parents with kids, and even students residing in dorms that don't have as many food options.
Read on for a guide on how to create your own fast and nutritious meals ahead of time.
---
Use these links to jump to the shopping list, recipe ideas and more:
---
What Is Meal Prep, Exactly?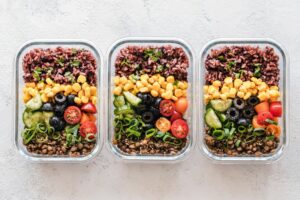 Meal prep refers to the popular practice of preparing meals days beforehand (usually on the weekends) so that there's no need to spend time each day to whip up a fresh meal. It can be prepared by mass cooking a meal, separating them into daily portions then storing it in the fridge. You can then easily reheat it during mealtime, or at the start of the day and store it in an insulated container or bag to enjoy a warm lunch.
Meal prepping is usually done on Sundays, so that meals on weekdays will be as fresh as possible. This could take up to 40 minutes to an hour and a half.
Pros & Cons Of Meal Prep
Pros
It's particularly popular amongst the busy crowd since it saves them time each day and even reduces costs greatly.
Meal prepping also allows you to control your diet better, as you consume regular and enough amounts of each type of food (vegetables, protein, and carbs) everyday.
You won't have to stress about thinking of new things to cook each day
Cons
Meal prepping is not ideal if you prefer to have something new everyday, as it usually involves the same meal across most days of the week.
If this sounds like a problem to you, the trick is to add different touches to the same meal to change up the taste. One easy way to do this is to use different sauces or condiments for garnishing, like pepper on one day and barbeque sauce on another. Alternatively, you can find different recipes that you really like and rotate through them each week!
Ingredients To Avoid & Food Safety Tips
Avoid fruits that brown easily, like sliced apples or pears.
Stay away from crunchy food like nuts or fried food, when stored with other prepped food in the same container. Separate them using a divider or in a different container instead.
Store salad dressing in a small, separate container instead of on top of the salad itself.
Avoid sliced avocados.
Try not to use shrimp. While technically safe to eat for up to four days, it can start to smell bad within two days.
Separate wet food (soup and gravy dishes) with dry ones (rice, crackers, and more).
View our shopping list below to see your best ingredient options for meal prepping.
Should I Store It In The Fridge Or Freezer?
Cooked food can be kept in the fridge for up to four days before it starts to go bad, although it is recommended to finish it within two to three days for the best taste.
Put the rest into the freezer to preserve them for longer.
Click here for a guide on how long each type of food can last in the fridge and the freezer.
However, freezing some types of food like eggs will change their texture over time. Here is a list of foods that should not be frozen if you want them to taste better:
Roasted vegetables
Cooked pasta
Egg dishes
Leafy vegetables and salads (freezing anything will take away its original texture due to changing levels of moisture)
Use airtight containers that are preferably made out of glass for safer freezing and reheating of food. Choose clear containers and label them to identify the meal for each day as well as the stored date.
Shop our line of food containers below!
Shopping List
Meals that are prepared ahead of time usually consist of a similar combination of carbs, protein, vegetables, fruits and sometimes even fats. This is to ensure a balanced meal everyday, although portions can be tweaked to suit your lifestyle. For example, people who want to build muscle may want to increase protein intake.
Keep in mind that there's no hard and fast rule on meal prepping! Mix and match these common ingredients used in meal prep to create your very own recipes. This way, you'll have a lunch that matches your lifestyle goals and still checks all the boxes: a balanced and fast meal that is full of your favourite ingredients.
Don't know how to start meal prepping yet? Use our ideas below for inspiration!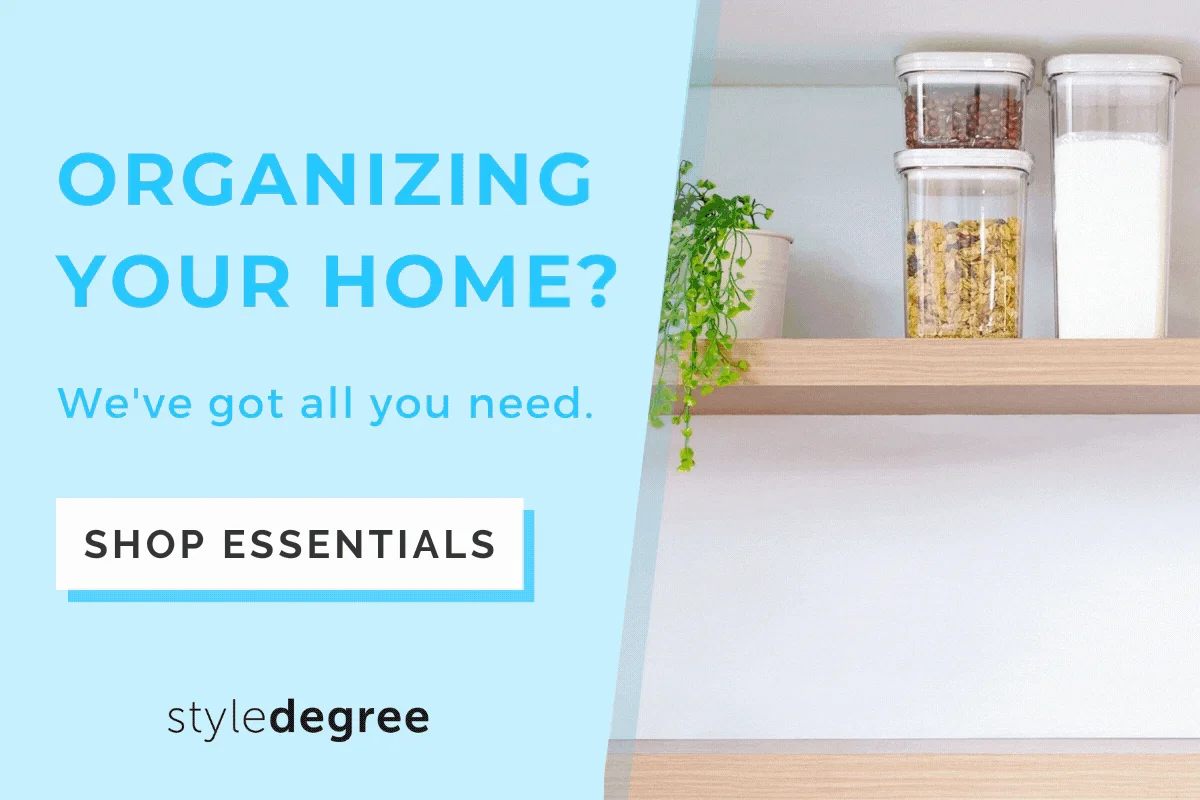 4 Fast & Easy Meal Prep Recipes
Healthy Spinach & Goat Cheese Egg Muffins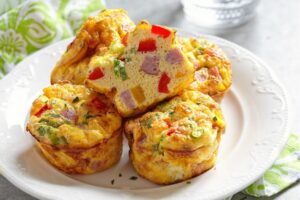 Perfect for both breakfast and a quick lunch, egg muffins are so easy to make and popular that there have been many versions of them all over the internet. If you don't like any of the ingredients below, simply switch it out for an alternative!
12 servings, keep for 4 days in the fridge
Ingredients:
1 tablespoon olive oil
1 large red pepper, cut into ¼ inch pieces
Salt and pepper
2 scallions
6 large eggs
½ cup (8 tablespoons) milk
5 oz. (141g) baby spinach, chopped
¼ cup (4 tablespoons) goat cheese, crumbled
Cooking spray or butter
Steps:
Preheat the oven to 180 degrees celsius and spray the pan with cooking spray or coat it thinly with butter.
Heat the oil in a pan and cook the cut red pepper together with the salt and pepper until tender. This should take around 6-8 minutes. Then, remove the pan from heat and stir in the scallions.
Beat the eggs, milk, salt and pepper. Then, stir in the cooked pepper and scallions.
Divide this mixture into the 12 cups in the pan, up to a quarter each so it has enough space to rise. Sprinkle the cheese on top. Place in the oven and let it cook for 25 minutes.
Cool and serve, or refrigerate for up to 4 days. To reheat, pop it in the microwave for 30 seconds!
Original recipe from Prevention.
One-Tray Pasta Bake
Believe it or not, you can create this fan-favourite Italian dish in just one oven tray! This recipe makes 4 types of pasta in 4 different foil trays so you can have different meals throughout the week, perfect for people who want something new everyday. Find the Caprese pasta salad recipe below.
Tip: Swap out regular pasta for the whole wheat variety for a healthier meal.
2 servings, stays edible in the fridge for 3-5 days
Caprese Pasta Recipe Ingredients (1 foil tray):
2 cups (about 200g) pasta, cooked al dente
¾ cup (9 tablespoons) onions, chopped
1 cup (16 tablespoons) marinara sauce
⅓ cup (5 and ⅓ tablespoons) basil, chopped
1 teaspoon salt
1 teaspoon pepper
Mozzarella (optional)
Steps:
Preheat the oven to 200 degrees celsius.
Refer to the video above to create foil boats to contain and cook the pasta in.
Add the cooked pasta first, followed by the onions, sauce, basil, then the salt and pepper.
Bake for 12 minutes.
Allow to cool for 10 minutes.
5-Ingredient Mexican Quinoa
Here's an easy yet fun and filling recipe for all of you vegetarians!
Serves 4, keeps in the fridge for 3-5 days.
Tip: Do not store in the freezer as the roasted vegetables will become slimy when defrosting!
1 cup (16 tablespoons) fresh or frozen corn kernels
15 oz (425g) can organic black beans
1 cup (16 tablespoons) uncooked white quinoa
1 tablespoon ground cumin
1 cup (16 tablespoons) jarred salsa
Cilantro to garnish optional
Steps:
Preheat a large pan. Add corn and black beans and cook until corn is tender. This should take about 3 minutes.
Add quinoa and cumin and stir to combine. Cook until quinoa is hot and begins to get a little crunchy, stirring constantly, for about 3 minutes.
Stir in salsa and cook until everything is combined and quinoa begins to dry out a little more, about 2 minutes.
Remove from heat and let cool for 5 – 10 minutes, then fluff with a fork and serve.
Garnishing with cilantro is optional.
Original recipe from Simply Quinoa.
Big Mac Salad Jars
Fast food is a common indulgence among busy and on-a-budget individuals, like university students. Try this salad version of McDonald's Big Mac that is low carb and contains vegetables for a more balanced take on the burger.
Serves 4, keeps in the fridge for up to 5 days.
Ingredients
Sauce:
½ cup (8 tablespoons) mayonnaise
2 tablespoons ketchup
1 tablespoon relish
Salad:
450g of lean, ground beef
½ teaspoon of salt
1 yellow onion, diced
1/2 cup (8 tablespoons) dill pickles, chopped
2 plum tomatoes or cherry tomatoes, diced
1/4 cup (4 tablespoons) shredded cheddar cheese
1 cup romaine lettuce, chopped
Steps:
Cook the beef with salt over medium-high heat in a pan. Ensure all the fat has been absorbed and the meat has been thoroughly cooked. This should take about 10 minutes.
Place the beef pieces at the bottom of the jar, then fill it up with the rest of the salad ingredients in individual layers.
. While the original recipe places the sauce at the bottom of the jar, we recommend storing the sauce in a separate container so the salad isn't soggy when you're ready to consume it.
Create Your Own Meal Prep Recipe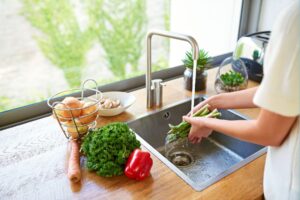 Don't fancy any of the above options? Try creating your own! You can do this by swapping out ingredients in any meal prep recipe you find online to one you prefer or creating your own from scratch.
Here are the things you should consider:
Which meal are you preparing ahead of time?
If it's breakfast, use ingredients like bananas that help sustain you till lunch.
For lunch, have lots of lean protein, healthy carbs and vegetables or fruits. For dinner, decrease the carbohydrate intake (especially if you're building muscle) and fill it with vegetables instead!

How many days of the week will you be preparing the meal for?
Remember to factor in instances such as dinner with co-workers, a day out with your friends or date night where meal prepped meals aren't necessary.
How much time do you have on preparation day (usually Sunday)?
If you're busy week-round or don't enjoy cooking, try simpler recipes such as one sheet pan meals that can be done with lesser effort, like the pasta one above.
Have a schedule of when and what to buy during your weekly grocery run using our shopping list above, as well as an estimate of how long it takes you to meal prep. Note this down the first few times so planning your time becomes easier in the future!
---
Once you've tried and gotten used to meal prepping, it's easy to see why so many busy individuals swear by this time and cost-saving method. Let us know if you've tried any of these recipes out yourself!