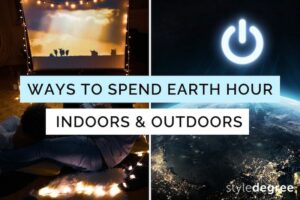 Earth Hour is a movement by World Wide Fund for Nature (WWF) encouraging individuals and businesses worldwide to turn off non-essential lights for one hour. It takes place every year on the last Saturday of March from 8.30pm to 9.30pm.
Beyond just switching lights off, Earth Hour also serves to increase awareness and start conversations on the climate crisis and protecting our one home, earth. 
This year's theme is 'Shape Our Future', in tandem with the constant need to adapt to the 'new normal' brought upon by COVID-19.
If you're looking for ideas to spend this hour with family, friends, or even by yourself, we've got you covered with indoor and outdoor activities to do during Earth Hour this year.
---
Indoors
1. Have A Homemade Candlelight Dinner
With all the lights out, Earth Hour is the perfect time to have a candlelight dinner at home.
In the spirit of celebrating Earth Hour, here are some eco-friendly ways to prepare for your candlelight dinner:
The leftovers in your fridge can make a delicious meal! Check out some recipes here for inspiration.
Eat healthy and protect the earth with food that is sustainably grown and has lower environmental impact, which means less meat and dairy. Try these sustainable food recipes for a start.
2. 'Camp Indoors' With A Fort
If you have kids (or are a kid at heart), 'camp indoors' by building a fort! Simply gather some mattresses, blankets, and pillows, or set up a tent if you have one.
Spend time with your kids by educating them about Earth Hour or telling them bedtime stories. You can also watch movies or play board games inside!
Note: Don't light candles near the fort and/or tent. Instead, use battery-operated light sources like flashlights or fairy lights.
3. Movie Night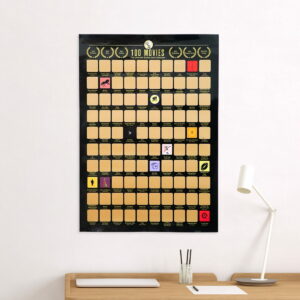 Ft. 100 Movie Ideas Scratch Off Poster
Get cozy and watch a movie in the comfort of your own home. Munch on snacks like popcorn and chips with our snacking plates. 
Unsure of what to watch? Our 100 Movie Ideas Scratch Off Poster can help with that! Simply choose a movie off the poster and scratch off after watching it!
To educate your kids on protecting the earth for Earth Hour, consider watching nature-related documentaries like Our Planet.
4. Game Night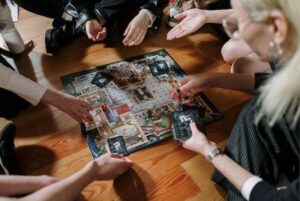 Invite your friends and/or family over for a game night in the dark! Enhance the experience by playing horror and mystery board games like Cluedo and Mafia.
If you don't have physical board games, there are also gaming apps you can play with your friends on your mobile phone!
Some free mobile games you can download are:
Charades
Family Style
Among Us
Stumble Guys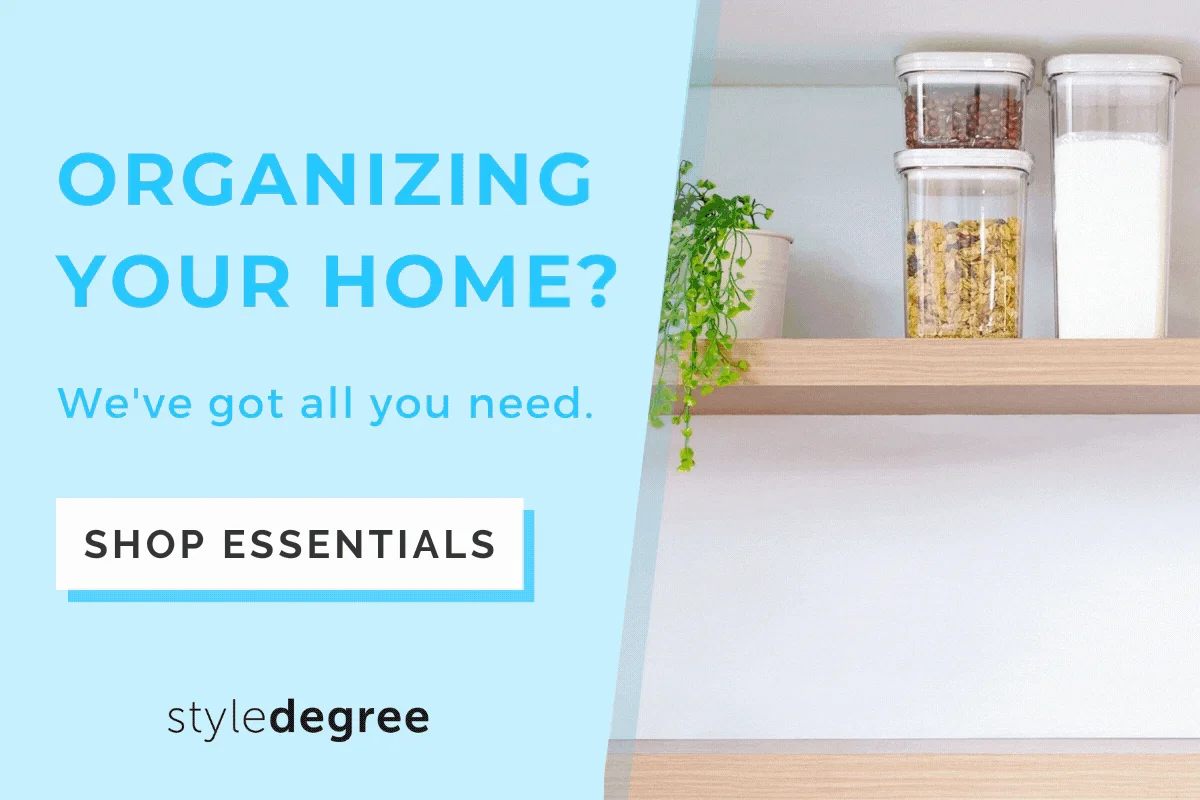 ---
Outdoor Activities During Earth Hour
5. Watch The City Lights Go Out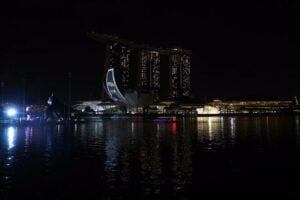 Who doesn't want to go to the city on a Saturday night? Catch the bright Singapore city skyline go to sleep as lights go out for Earth Hour, it only happens once a year!
Watch out for iconic landmarks such as:
Art Science Museum
Gardens By The Bay
Esplanade
Marina Bay Sands
Singapore Flyer
6. Go On A Night Cycle/Run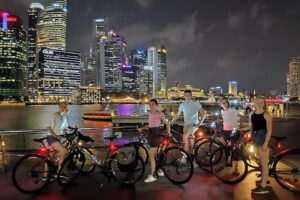 Get active during this one hour by going on a night cycle or run. Not only is it free, but cycling or being on foot is also a green way to spend Earth Hour!
Some popular night cycling routes you can consider:
Marina Bay: sightsee iconic landmarks
Changi Village: feast on local delicacies along the way
Raffles Marina Lighthouse: perfect for the 'gram!
For more details, check out the full list of routes here.
If you don't have a bike, you can also try bike sharing with these apps:
7. Try Your Hand At Light Painting Photography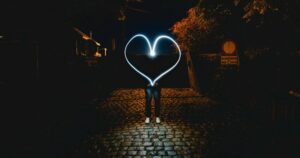 Light painting is a photography technique in which light is 'drawn' in a photograph during a long exposure using a handheld light source such as sparklers, glow sticks, and flashlights. With the lights out everywhere, you can try your hand at this with a camera or smartphone.
Here's a video tutorial on how you can try light painting photography with your smartphone!
8. Shop Green Initiatives
Some brands in Singapore are carrying out green initiatives for the month of March to celebrate Earth Hour. Check them out below!
Looking for home essentials? Shop our sustainable collections, Gaia and Rattanly!
Our Gaia collection is made of FSC-certified bamboo from sustainably-sourced forests. Gaia features organizing and storage essentials for the living room and bedroom.
Harvested by hand, only the most durable rattan and bamboo vines are selected to create our Rattanly collection. Handmade by locals, add a touch of Asian design to your home with Rattanly's decorative pieces.
---
There are many ways to spend Earth Hour with family, friends or even by yourself! Which one will you be doing this year? Let us know in the comments below!