This article is a guest post by Dr. Aparna of Global Mindful Journey
About Her
Dr. Aparna is a Singapore-based KonMari® home organizing consultant, sustainability advocate, and Montessori positive parenting coach. She is passionate about empowering parents in fostering meaningful family connections by creating a peaceful home environment through mindful organization.
In this article, Dr. Aparna shares with us how an organized household can strengthen the family dynamic and empower your children to be more independent. She cites the Montessori and KonMari® method, and how to utilise them efficiently.
---
What Is A Montessori Home?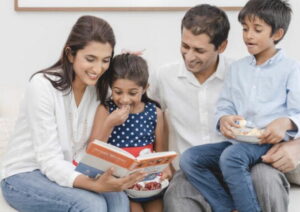 Image Source: Global Mindful Journey
Maria Montessori, an Italian physician and educator, believed that children are capable of their own learning in an environment that supports and respects their developmental needs.
"Order is one of the needs of life which, when it is satisfied, produces real happiness."

– Dr Maria Montessori
At home, we as parents can provide an orderly, clutter-free, and calm space with our children after we have tidied our own belongings. Children interact with the world around them with a sense of belonging, positivity and security.
Fun fact: An orderly environment helps to reduce the build-up of cortisol levels (that is detrimental to brain development and thus learning). It also helps to build focus and concentration as the child is offered limiting choices.
A Montessori positive home environment that is organized has the following features:
Predictability & Safety — A "place for everything, and everything in its place".
Independence — Children's need for independence is supported by making items accessible to them. They learn to trust in their own abilities, building self-confidence and self-reliance as they start to move from depending on the adults to being completely independent.
Adults as Role Models — On how to care for and maintain the home. Children are empowered to contribute in meaningful ways to work together with their parents to organize and help with tasks around the home.
What Is The Konmari Method?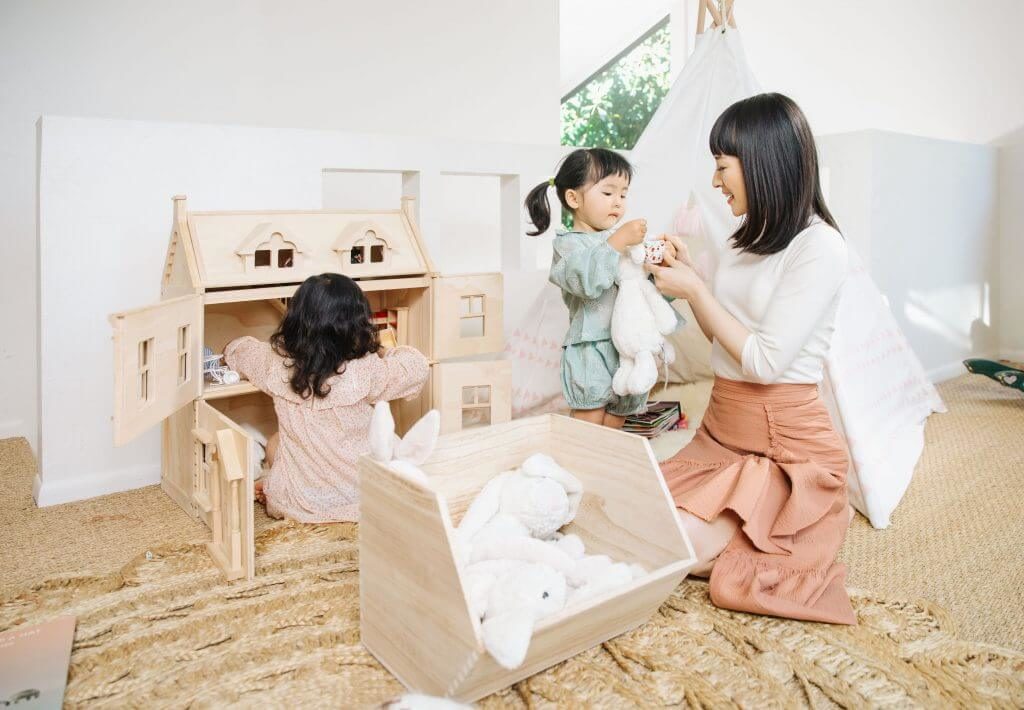 Image source: Heymama
The KonMari® tidying method encourages one to mindfully tidy up their belongings before inspiring other family members to do so at home. This method is based on happiness, comfort, and convenience.
The 5 KonMari® tidying categories are:
Clothes
Books
Papers
Miscellaneous Items
Sentimental Items
After this tidying process is complete, the items are given a "home" based on their category (not by the location of the home) so that one has a clear idea of how many items they own to avoid purchasing unnecessary duplicates.
This is called a "Tidying Festival" and is a once-in-a-lifetime event. Belongings are given a word of thanks at the end of the day when they are put away in designated locations during the "daily tidying" process.
Children are involved in each of the above steps to participate in their own 'tidying festivals' to develop a strong connection and mutual respect between them and their parents.
Parenting Tip: Mutual respect is earned when they are encouraged to decide what belongings to keep, how they'd like to organize and discard them.
Now that we know what the Montessori and Konmari methods are, here are 5 products that we use at home to help my children feel empowered to keep their spaces neat based on the KonMari® Tidying Categories:
---
1. Clothes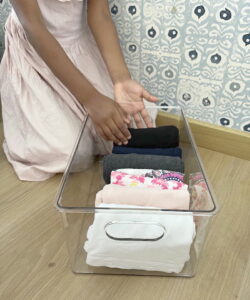 When organizing clothes, bring similar sub-categories together and store them together in a clear rectangle bin to maximise the depth of your child's closet shelves.
Teach them the KonMari® vertical folding technique for clothes that can be folded and use a tension rod to help them hang clothes at their height for those that can't be folded.
Label the containers by using a photo of or writing the sub-category so that it becomes intuitive for your children to put away their clean clothes.
For my family, folding clothes at the end of the day is a way for us to bond and talk about the happenings of the day.
2. Books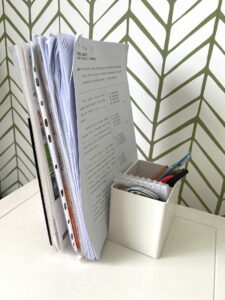 My children are avid readers and sometimes bring books from the home library in their playroom when taking breaks between lessons.
Vertical stacking of books not only makes the titles visible and easily accessible but also makes putting them away after use simpler.
We love the desk organizer with the book dividers that store both stationery and books vertically thus helping to maintain a tidy desk.
3. Papers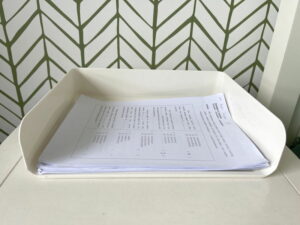 In our home, we typically use the clean side of printed sheets for arts and crafts. My children also receive worksheets from school for home learning sessions.
Storing these separately using document trays that are stackable helps to organize papers by sub-category.
Tip: Label the edge of the tray with the name of the sub-category.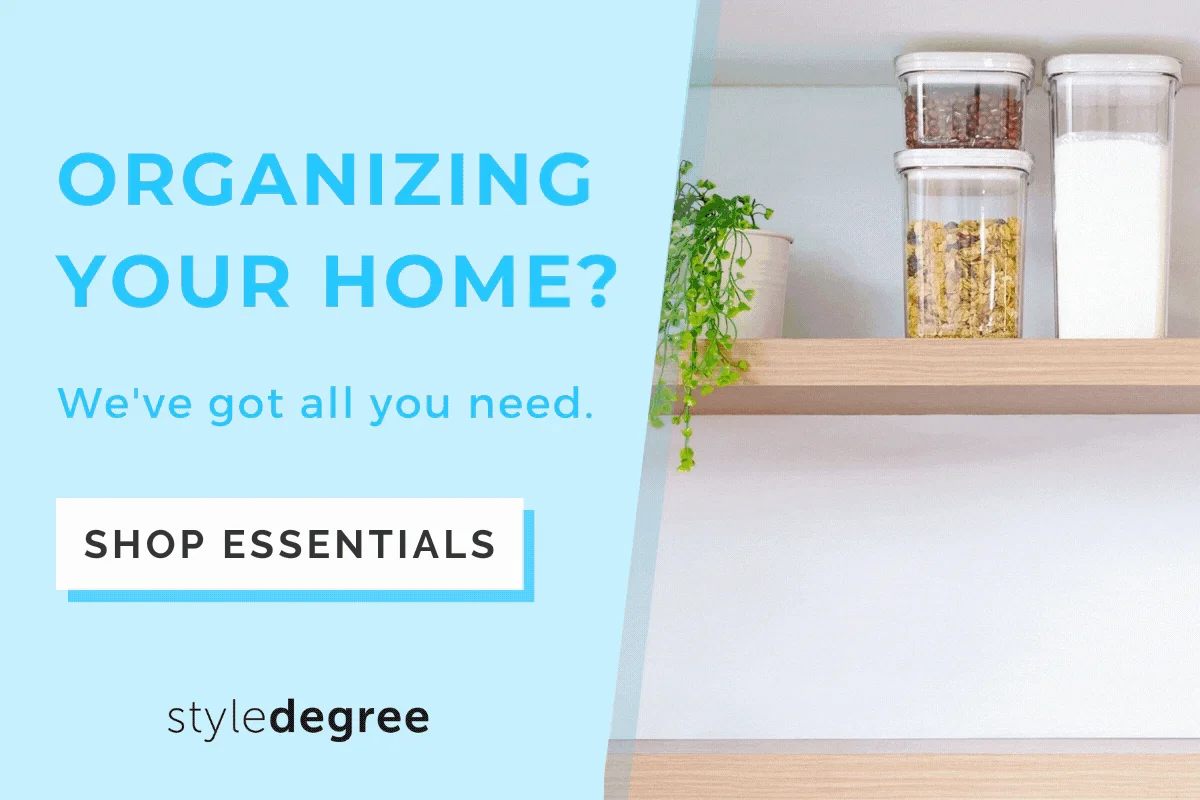 4. Miscellaneous Items
The biggest category amongst all the tidying categories consists of miscellaneous items. Children's stationery, art supplies, and most toys are just some examples.
Tip: It is important to note that tidying is done category-wise and not by location.
Now that my children are older, they prefer using a caddy of stationery supplies (vertically organized) that they can gather and bring to different locations of the home when creating art. Vertical storage is a game-changer for children to empower them to maintain a tidy space.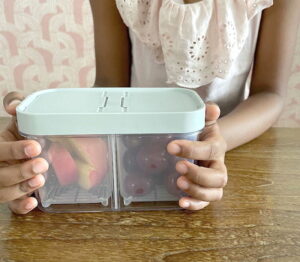 Getting children to prepare their own snacks for school is another wonderful way to empower children to feel capable. This also avoids morning hassles that are common when we are trying to rush out the door! We love the garnish food container to store fresh fruit without them getting mushy during school hours.
5. Sentimental Items
These are items that evoke memories of special events and are some of the hardest to let go of. Sentimental items deserve to be treated with as much respect as the rest of our belongings at home and displayed with pride and joy.
Tip: Place them in a visible location of the home to ensure that you use them.
My children enjoy playing with stuffed animals given by their loved ones by placing them together in a shallow rattan basket. Their creations and doll figurines are happily showcased in a clear display case for them to enjoy.
---
Tidying has transformed how I parent so I can build trusting and positive relationships with my children every day. It teaches us to show respect and show gratitude to our belongings and our relationships with ourselves, our jobs, and our loved ones.
The KonMari® Tidying Method is different from traditional organizing methods as it encourages us to surround ourselves with joy and be intentional with not only our belongings but all aspects of our life; as opposed to discarding things that we haven't used in a while.
Teaching my children important life skills of contributing in a meaningful way at home with family tasks has been one of the most fulfilling results of the KonMari® Method.
---
Learn More From Her!
Dr. Aparna shares her family's low waste lifestyle, Montessori-inspired parenting journey, and tips to organize your home using the KonMari® Method on Instagram @globalmindfuljourney
She also specializes in both 1:1 and group coaching that covers the KonMari® Method, Montessori-inspired parenting principles, and provides mindful organizing solutions suited for your needs.
If you are interested to find out more about her, check out her website and contact her via email at [email protected]