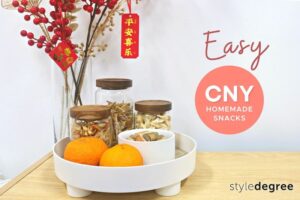 Thinking of making some yummy party favours this Chinese New Year? Try these 10 no-mess snacks for your family and guests to enjoy. Whether you're a cooking newbie or an expert at-home chef, these recipes are sure to be easy to make and serve!
Click through the categories to find a recipe that you'd like to try out:
---
Air-Fry CNY Recipes
1. Taro Sweet Potato Spring Rolls
We'll start off our no-mess snack list with this easy, no-mess recipe— taro sweet potato spring rolls! Better known as nian gao in Chinese, it is a homonym for "high year". Eating it has symbolism of raising oneself higher in the coming year.
What You'll Need:
Spring roll pastry
Nian gao
Sweet potato
Taro
Cornstarch and water
Method:
1) Cut spring roll pastry into 4 equal squares.
2) Cut nian gao, sweet potato and taro into 5 cm sticks.
3) Put sweet potato and taro pieces in a steamer for 8 to 10 minutes.
4) Place 1 nian gao, sweet potato and taro onto a spring roll square.
5) Brush corn starch mix onto spring roll square. Wrap.
6) Brush rolls with oil.
7) Cook spring rolls at 200oC for 2 to 3 minutes in the air fryer.
2. Crab Rangoons
If you're an avid user of TikTok (especially if you follow the #foodtok), you may have seen this viral recipe on your For You page. These tasty crab rangoons use special wonton pastry and are super crunchy!
What You'll Need:
1 cup green onions (spring onions)
10 crab sticks
225 g of cream cheese (about 1 cup)
3 tbsp soy sauce
1 tbsp sesame oil
1 tbsp garlic powder
2 cloves of garlic powder
1/4 cup mayonnaise
Wonton pastry
Method:
1) Combine ingredients into a mixing bowl. Mix well.
2) Spoon a dollop of the filling on the center of the wonton pastry. Wet around the corners and pinch together.
3) Cook at 180oC for 5 to 8 minutes in an airfryer.
4) Serve with sweet chili sauce and enjoy!
3. Fried Crab Stick
These addictive crab stick snacks are great for those who don't want to spend extra for store bought ones. Here's how you can make them:
What You'll Need:
1 packet of crab stick
½ tsp of black pepper (to taste)
1 tbsp oil
1 tbsp of truffle oil
Method:
Unwrap and peel crab sticks. Set aside in a bowl.
Add in oil and black pepper with the crab stick. Toss well.
Place and spread in your air fryer.
Cook at 140oC for 20 minutes.
Store in a snack container.
4. Crabstick And Cheese Spring Rolls
Wrap and serve these simple crabstick and cheese spring rolls for crunchy finger food. This simple 2-ingredient is sure to be a hit amongst little children.
What You'll Need:
Spring roll pastry
1 packet of crab stick
1 cheese block (of your choice)
Cooking oil
Method:
1) Cut cheese blocks into sticks.
2) Place a cheese stick and crab stick onto the spring roll pastry. Wrap.
3) Fry until golden brown.
5. Mini Seaweed Crackers
Like crab rangoons, this seaweed cracker is also trending on TikTok! Instead of frying it in a pan, these mini snack crackers are cooked with an air fryer and a chopstick!
What You'll Need:
Spring roll pastry
Packaged seaweed
1 egg
A pinch of salt
1 tbsp of oil
Method:
1) Mix the egg and salt together to create an egg wash.
2) Brush 3/4 of a piece of spring roll pastry with egg wash.
3) Place seaweed onto the spring roll pastry and roll tightly with a chopstick.
4) Cut diagonally with scissors.
5) Place in a bag and shake with oil. 6) Air fry spring rolls for 10 minutes at 170oC.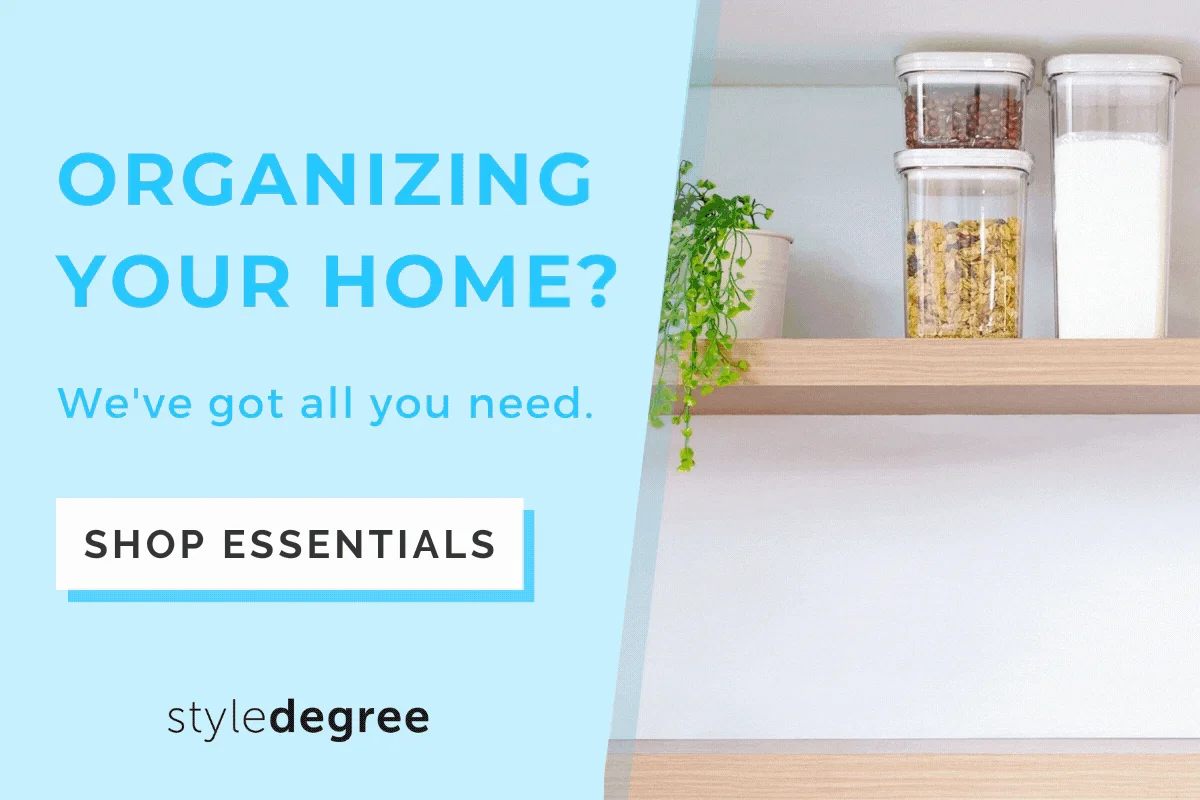 6. Snowflakes Popiah Crips
Want something more sweet and less savoury? Snowflake popiah crisps are the way to go. Not only are they easy to make (only needs 2 ingredients!), but their a sure fire hit with the little ones!
What You'll Need:
Spring roll pastry
Icing sugar
1 egg
Cooking oil
Method:
Roll individual spring pastries. Seal the ends with egg wash.
Cut small diagonal pieces.
Deep fry until golden brown.
Pour into a bowl and toss with icing sugar, making sure pieces are evenly coated.
7. Shoestring Yam Fries
Shoestring yam fries is by far the easiest recipe on this list. All you need is an air fryer and a trusty cooking knife to get started.
What You'll Need:
Yam/Bonatio
1 tbsp cooking oil
Salt
Method:
Wash and peel your yam.
Slice yam into thin, fry-like pieces.
In a bowl, toss yam slices with 1 tbsp of oil.
Cook at 180oc for 8 minutes in your air fryer.
After they are cooked, season with salt.
CNY Baked Treats
8. Almond Cookies
Fill up your snack containers with this iconic CNY treat! Instead of buying them, make them directly at home to wow your family.
This recipe makes 50 to 60 cookies.*
What You'll Need:
2 cups ground almond
2 cups plain flour
3/4 cup icing or castor sugar
1 cup corn oil
1 egg, beaten
A pinch of salt
Method:
Dry fry the almonds over a non-stick pan over medium heat until they are lightly brown.
With a spatula, mix the almonds, flour, sugar and salt in a bowl.
Place the almond-flour mix in a food processor and trickle oil while pulsing to form dough.
Set the oven at 180oC.
Form small balls and place on a baking tray. Indent each dough ball with a chopstick.
Glaze lightly with egg wash.
Bake for 15 to 20 minutes.
9. Peanut Cookies
Add this classic and sweet treat to your CNY snack ensemble for your gathering. Try making them yourself by following the recipe below:
What You'll Need:
80 g icing sugar
200 g plain flour
200 g peanut powder
110 g peanut oil
1 egg
Method:
Sift in icing sugar, plain flour and peanut powder into a mixing bowl. Mix together.
Combine peanut powder.
Using a glove, knead peanut powder dough with your hands.
Scoop out a small portion using a teaspoon and roll into a small ball.
Place on a baking tray and poke a hole in the center.
Brush with egg wash.
Bake at 170oC for 18 minutes.
Cool and store in a snack container.
No-bake CNY recipes
10. Honey Cornflakes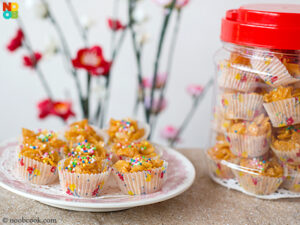 Simple and sweet, these cornflake treats can be served up on a platter or displayed in a jar. This no bake recipe is both super simple and creates no-mess.
This recipe makes 35 pieces.*
What You'll Need:
3 cups plain cornflakes
6 tbsp honey
6 tbsp of salted butter
Method:
1) Preheat the oven to 150oC.
2) In a saucepan, melt honey and butter over low heat. Mix cornflakes in.
4) Transfer into cupcake liners.
5) Bake in the oven for 5 to 7 minutes.
---
We hope the recipes above have sparked your cooking senses to make these easy, no-mess snacks for the new year. Tell us down below which ones you decided on making!