Valentine's is fast approaching, and chances are you're still looking for a gift for your loved one. We've got you covered — this Valentine's day, we've compiled a gift guide for different couple types.
Whether you're a foodie couple or a fashionista couple, here's our list of potential presents to give on this special holiday!
---
Select the couple type below to find out what gift you should give for your partner:
---
Foodie Couple
1. Gift Cooking Accessories
For any food lover, gifting them a cooking accessory is a dream come true and will surely win them over. These are our top three picks we'd recommend as the perfect gift:
Our Chef's Oil & Sauce Glass Dispenser Bottle is a tall glass holder for any type of sauce. Each bottle comes with a peel and stick label for better identification.
You also can't go wrong with our Silicone 11-Piece Cooking & Baking Utensils Set (With Holder), which features 11 comprehensive cooking utensils for every veteran chef out there.
If you're still settling on a gift, go classic with our Coastal Plate & Bowl Dinnerware. Each piece has a classic ridge pattern and is made of durable ceramic.
2. Make Valentine's-themed Food
What You'll Need:
3 tbsp Milo powder
3 tbsp flour
1 tbsp sugar
1 tbsp water
4 tbsp vegetable oil
1 egg
Steps:
Whisk together the Milo powder, flour and sugar in a bowl.
Add water, vegetable oil and egg. Whisk again.
Pour into a bowl of your choice.
Place in an air fryer and cook at 200oC for 8 to 10 minutes.
What You'll Need:
Nutella
Paratha
Crushed peanuts
Steps:
Spread nutella on a piece of paratha. Sprinkle crushed peanuts.
Roll up the paratha.
Slice into 4 rolls.
Place in an air fryer and cook at 180oC for 15 minutes.
What You'll Need:
Crackers
Marshmallows
Chocolate
Steps:
Set four crackers in an air fryer.
Place two marshmallows on each cracker.
Cook until marshmallows have browned.
Place a piece of chocolate and cover over with a cracker.
Fitness Couple
3. Get A Yoga Scratch-off Poster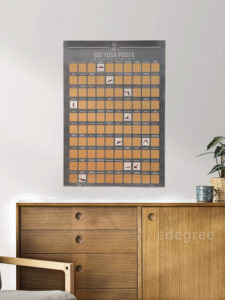 Ft. 100 Yoga & Movie Ideas Scratch Off Poster
Love exercising with your partner? Get our 100 Yoga Scratch Off Poster to try out new poses and document your fitness journey together. With our poster, you can visually see your accomplishments and continuously be motivated.
4. Go Hiking
Whether you're both veteran hikers or beginners, this date activity will surely get you pumped for the entire day. Spend the day climbing to new heights to enjoy some personal time together.
Here are some places to hike in Singapore:
Southern Ridges
Bukit Timah Nature Reserve
Dairy Farm Nature Park
MacRitchie
Social Media Couple
5. Go For A Picnic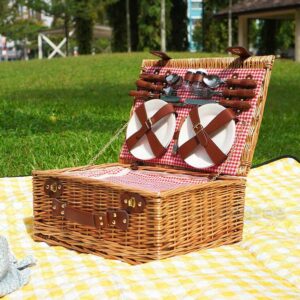 Ft. Retro Rattan Picnic Basket Set (With Cooler)
What better way to celebrate Valentine's than with a classic picnic date? Bring along our very own rattan picnic basket set and take insta-worthy pictures in parks like:
Bishan-Ang Mo Kio Park
Hindhede Park
Fort Canning
For more of the best picnic spots, check out our article here.
Don't forget to take a couple of OOTD photos to commemorate the occasion!
6. Couple Date Ideas Poster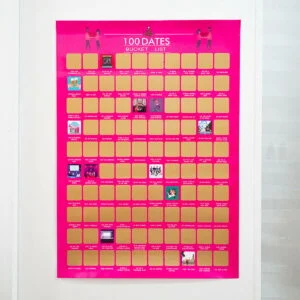 Ft. 100 Couple Date Ideas Scratch Off Poster
Use our couple date idea poster as an endless idea bank for the perfect outdoor or indoor date. With a myriad of activities, each idea is bound to make your Instagram look exciting and exhilarating.
7. Book A Sidecar Tour
You can also hit the road with vintage Singapore Sidecar's retro sidecar tours. Choose anything between heritage tours or a drive around the city with night tours.
Reserve a spot now by booking directly from Klook.
Stay-home Couple
8. Have A Movie Marathon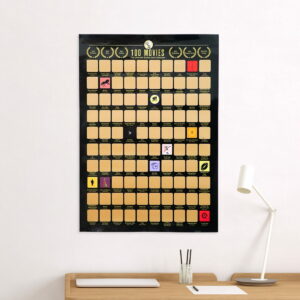 Ft. 100 Yoga & Movie Ideas Scratch Off Poster
Even if you're staying at home, you can still celebrate this romantic holiday by watching a movie together. If you're unsure of what to watch, our poster will come in handy. It features a wide selection of 100 movies, featuring all-time favourites and classics to enjoy with your partner.
9. Ask Each Other Questions
One way to strengthen your bond is to have a sit-down session to ask each other questions. While it may seem mundane, there are question banks on the internet that can help you connect with your partner and foster better communication in the future.
Here are some online question banks to test out this Valentine's:
10. Map Out a Future Vacation
Mapping out a future vacation can be a fun, low-key activity for couples planning to travel in the future. Start by printing out photos of your chosen destination, break out a travel guide and spend the night planning the vacation of your dreams.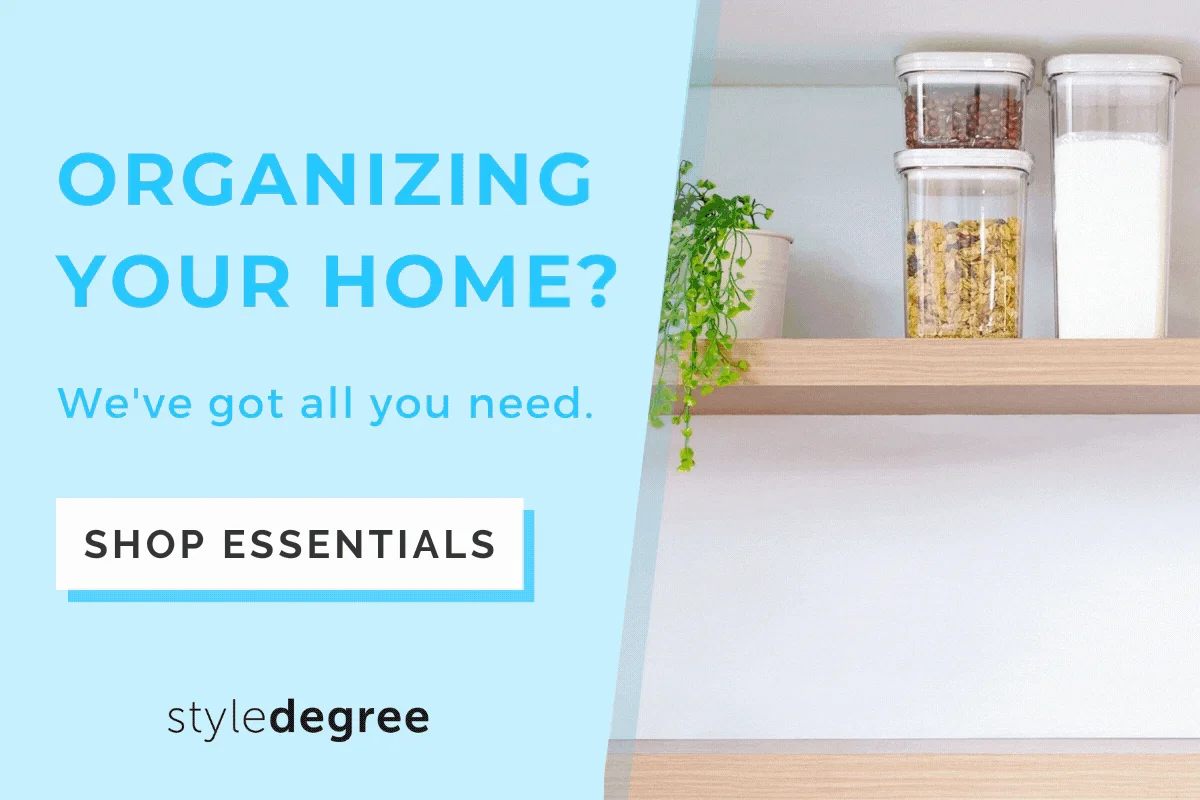 11. Learn a Dance Together
You don't need to be an expert dancer to groove to the music with your partner. Start small and have a blast learning step-by-step tutorials for any dance you like — be it slow dancing or the cha-cha.
Fashionista Couple
12. For Her
Gift your partner one of our many Cosmetics and Jewellery Boxes organizers. Looking for something compact? Our Luxurette Rectangle Jewellery Box (With Mirror) is fully padded and houses a mini-mirror.
For a more traditional piece, our Gaia Jewellery Box (With Mirror) is an elegant, multi-tiered storage box with a cover that folds into a mirror. If you want to go with a classic choice, The Elegance Customisable Jewellery Box has a range of slots to choose from.
13. For Him
Gift your other half with organizers that can help sort through their accessories, keys, and watches and display them with pride.
Our Woody Watch & Accessories Stand can display up to four watches at a time and comes in two classy shades. Similarly, our Woody Keys & Accessories Tray Organizer is the perfect holder for often-used accessories and keys for your busy man.
14. Go Thrift Shopping
Shop and help each other pick clothes you'd think they look best in. You'll be surprised by how well your partner knows your fashion style!
Thrift shopping lets pre-loved and newly worned clothing to be recycled and find new homes. It also serves as an alternative from fast fashion brands.
Check out shops like:
Loop Garms (Rochor) — Sells graphic tees and sports brands like Nike, Adidas and Fila.
Retro Gate (Kallang) — Vintage streetwear sold at Golden Mile Complex
Refash — A boutique thrift store that changes its stock daily! Prices start from $5.
Lucky Plaza Bazaar (Orchard) — A variety of clothes ranging from everyday shirts to swimwear.
Thrifteyseconds (Bukit Batok) — Sells both retro clothing as well as nostalgia-filled trinkets and collectibles.
You might just be able to find some gems from second-hand owned items or even a rare vintage piece you won't be able to get from retail stores.
Artsy Couple
15. Make DIY Valentine's Crafts
Hot Air Balloon Gift Carrier
Valentine's day is the perfect holiday for you to flex your creative muscles. Follow the tutorial above to make a hot air balloon carrier for a box of your partner's favourite snacks.
DIY Memory Box
Make a thoughtful gift to showcase your most precious moments with your partner by placing photos in an ornate 'explosion' memory box. These unique boxes fold out once opened, and are a challenging but wholesome craft worth trying.
16. Join An Art Jamming Session
Sign up and book a session for an art jam together, a fun, rising trend for young couples across Singapore. For example, Boulevart at City Gate Mall, offers both guided and unguided sessions.
Each art studio offers a different experience, ranging from calming watercolour painting, decorating flower pots to working with graffiti.
---
Finding the perfect gift for your partner doesn't just have to be chocolates and flowers, and can instead be activities you can enjoy together. Whether it be sidecar tours or a stay-at-home activity, tell us down below which gift you got for your partner.