The school holidays are here and you may be wondering where to take your kids next for a fun day out, or you might simply be looking to get away from the usual cityscape with your loved ones without having to travel out of Singapore.
We have put together the 20 best picnic spots for families and couples in Singapore where you can spend a day with your loved ones amongst nature. Remember to keep your phones away as you breathe in some fresh air!
Click here to download our FREE Picnic Checklist!
---
Save and share this infographic so your family has a handy guide next time they want to plan a day trip outside! Read on to learn more about each location and what they have to offer.
In need of a durable picnic mat? Shop our Picnic Essentials here!
---
Click on the specific regions to head directly to the list of picnic spots around Singapore.
Also check out on StyleMag: What To Pack For A Perfect Picnic With Your Family (+ Free Printable Checklist)
---
North/North-East Region
1. Admiralty Park
What's There:
26 slides, containing both the longest and widest slide
3 main play areas — Junior, Adventure, and Family Terracing Play. It has diverse play equipment which caters to children of all ages and also facilitates cross-generational interaction.
Picnic Spots:
There are grass patches next to the play areas, where you can set your picnic mat and snacks down for your kids to have a bit of fun before eating together.
How To Get There:
Take a 15-minute walk from Woodlands MRT Station. Alternatively, take Bus 903 from Woodlands Bus Interchange.
2. Woodlands Waterfront Park
What's There:
400-metre refurbished jetty (the longest recreational jetty in Singapore)
Jogging & cycling trails
Rest shelters
Adventure playground
Rasa Istimewa Woodlands Waterfront Restaurant
Picnic Spots:
There are plenty of green, open spaces at Woodlands Waterfront Park for you to set down your picnic mat. In case of wet weather, rest shelters are surrounding the area for you to take cover.
How To Get There:
From Woodlands or Yishun MRT Station, take bus 856 and alight at 'Before Woodlands Waterfront Park' bus stop.
3. Bishan-Ang Mo Kio Park
What's There:
The starting point of the Kallang River
A playground and water park for the little ones
Pond gardens
Butterfly habitat
Picnic Spots:
There's plenty of open space around the riverbank, but if you'd like to beat the heat, any spot under a tree is good too!
How To Get There:
If you're going there directly from Ang Mo Kio, take Bus 169 going in the direction of Woodlands.
4. Sungei Buloh Wetland Reserve
What's There:
Natural habitats for nature-lovers to do some spotting
It's home to several of the world's rarest mangroves
Picnic Spots:
There are multiple resting benches and huts that have unique designs, which you can make a stop at after your trek through the nature paths!
How To Get There:
On Monday to Saturday: Take the train to Kranji MRT Station (North-South Line), then board 925 from there. Alight at Kranji Reservoir Carpark B, and walk to the Visitor's Entrance.
On Sunday: Board 925 from Kranji MRT Station, which will stop at the Wetland Reserve entrance.
5. Punggol Waterway Park
What's There:
Punggol Waterway Park is split into 4 zones:
Nature Cove: Space for you to relax and enjoy the scenic view around the park.
Recreation Zone: Kids can enjoy playing in the water and sand.
Heritage Zone: Located along the old Punggol road, you can admire the mature trees and vegetation.
Green Gallery: Enjoy a nature stroll and admire the famous flora and fauna in Singapore.
Picnic Spots:
For a relaxing picnic with your family, head on over to the Nature Cove zone and find a cosy spot to enjoy the beautiful waterfront scenery!
How To Get There:
From Punggol MRT Station, hop on the LRT and alight at Damai LRT Station. Then, cross Punggol Road and you'll find a path to the waterway park.
---
West Region
6. Chinese & Japanese Gardens
Note: Chinese & Japanese gardens are currently closed due to renovations. It's expected to be progressively completed from 2021.
What's There:
The Bridge of Double Beauty
Multiple pavilions and pagodas
The Cloud Piercing Pagoda
Statues based on historical heroes
Picnic Spots:
There's a spot near the Bridge of Double Beauty, on the side of the Chinese Garden.
You'll see the statues of Zodiac animals, as well as the Cloud Piercing Pagoda in the back.
How To Get There:
Take the train to Chinese Garden MRT Station. If you're coming by bus, both Jurong East and Boon Lay Interchange offer Buses 49 and 154.
7. Hindhede Nature Park
What's There:
A secluded space tucked away from Bukit Timah Nature Reserve
3 resting huts
Picnic Spots:
Gaharu Hut, Pulai Hut, and Waringin Hut, which make for romantic secluded picnics with your significant other!
How To Get There:
If you're coming by bus, alight at Jalan Anak Bukit Road, opposite Beauty World Centre, then take 67, 75, 170, 171, 184, 852, 961, or 961C.
For those taking the MRT, alight at Beauty World, head out via Exit A and walk 850m till you reach the park!
8. West Coast Park
What's There:
Adventure Play Area (in area 3) – suitable for active family fun!
Camping sites
BBQ pits
Dog runs
Picnic Spots:
The sandy sections of the park, or the benches.
How To Get There:
From Clementi Bus Interchange Station, take 201 to Varsity Park. From there, walk 400 metres until you reach West Coast Park.
---
Central/South
9. Botanic Gardens
What's There:
National Orchid Garden
Learning Forest
Symphony Lake
Picnic Spots:
Right at Symphony Lake, there's a sprawling green valley encircling the Shaw Foundation Symphony Stage on an islet. Families and couples alike can relax there, and if there happens to be a performance happening, you can treat your ears to a pleasant musical session!
How To Get There:
Alight at the Botanic Gardens MRT Station (Circle or Downtown Line).
10. Marina Barrage
What's There:
Picnic Spots:
The green roof is the prime spot for you to bring your family to sit back and enjoy the magnificent view of the Singapore Skyline. Not only that, there's lots of space for activity, so for that extra sprinkle of fun, come prepared with kites!
How To Get There:
Take the train to Marina Bay Station (North-South/Circle Line) and head out via Exit B. Walk along Marina Way until you see B02 Marina St. Board either the free Marina Barrage Shuttle or Bus 400!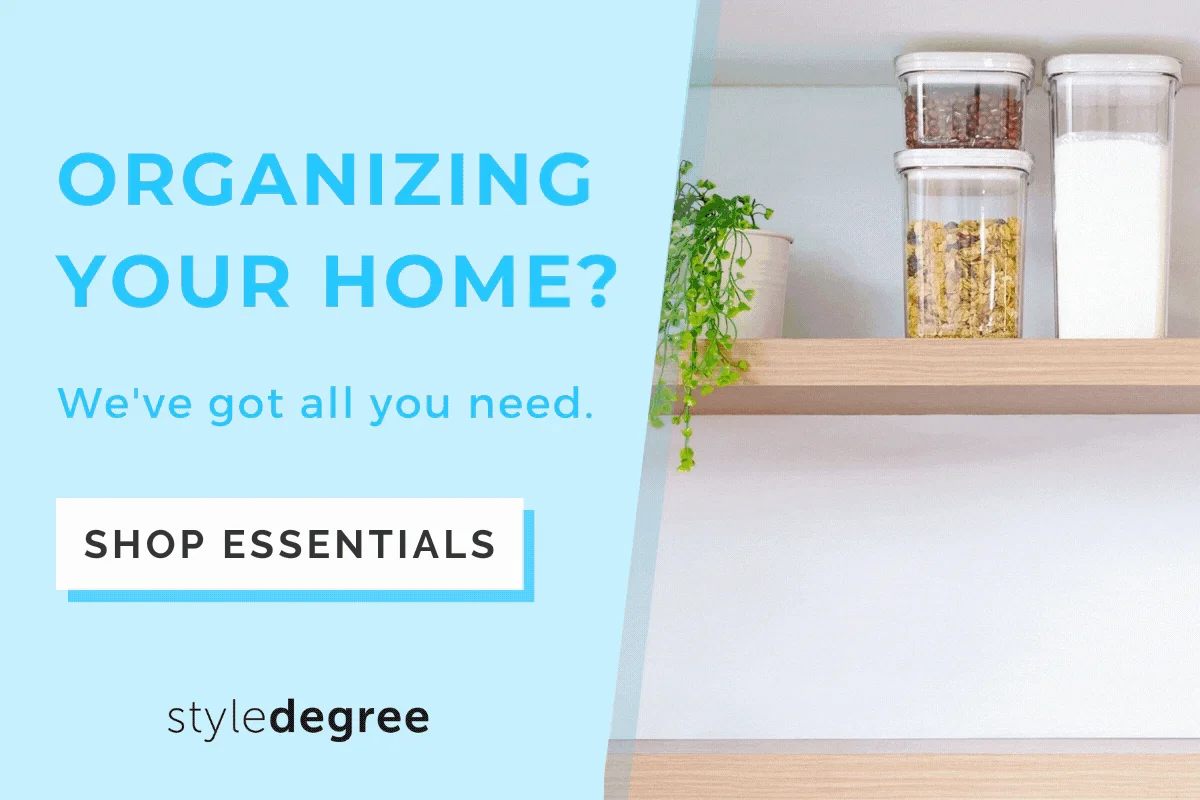 11. Keppel Marina East Desalination Plant
What's There:
The Green Roof
Ideal for picnics and exercising
Picnic Spots:
Offering a beautiful view of Singapore's city skyline, the new Keppel Marina East Desalination Plant (KMEDP) green roof is the perfect place for a picnic day out with your family. As kite-flying and ball games aren't allowed, you'll have plenty of space to chill in peace.
Note: Check out the full list of things you can and cannot do at KMEDP here.
How To Get There:
Hop on a train to Mountbatten MRT. From the bus stop at Exit B, you can take bus services 12, 14, 30, 158 and 196 and alight at the "Opp Costa Rhu Condo" bus stop. Then, it's a 20-minute walk to KMEDP.
If you're coming by car, do keep in mind that there are no car parks at KMEDP as this is a car-free zone. The nearest car park is Fort Canning Carpark, which is a 15-minute walk away from KMEDP.
12. Henderson Waves Bridge
What's There:
A stunning view of the greenery from the Southern Ridges
Panorama of the harbour and Southern Islands
Picnic Spots:
The bridge is designed with spacious coves and elevated boards, so take a spot that suits your preference. Just don't get in the way of fellow pedestrians who want to walk across.
How To Get There:
Henderson Waves is a pedestrian bridge linking Mount Faber Hill Park and Telok Blangah Hill Park. To get on top, you'll have to take the Southern Ridges Walk, a 5-kilometre hiking trail that takes you through Kent Ridge Park, Telok Blangah Hill Park, and Mount Faber Hill Park. Once you reach the bridge, it will definitely be a well-earned picnic break!
13. Gardens By The Bay East Garden
What's There:
Promenade lawn for outdoor activities with the family
Pathway for pedestrians to jog or walk
Picnic Spots:
Sit by the bank facing Marina Bay for a gorgeous view of the Singapore Skyline.
How To Get There:
By Bus: Take SBS Bus 158 to Bay East, then alight at the bus stop along Rhu Cross.
By Foot: From Bay South Garden, it's just a 5-minute walk from Marina Barrage to Bay East Garden.
14. Fort Canning Park
Fort Canning Hill was once a home for 14th Century Kings and the headquarters for Far East Command Centre and British Army Barracks.
What's There:
For an educational trip with your kids: There are 9 historical gardens – for example, Raffles Garden, Sang Nila Utama Garden, Farquhar Garden, and several more.
For a fun trip with your kids: Let your kids have a good play at the Jubilee Park Playground. It features a log obstacle course, bouncy nets, swings and more!
Picnic Spots:
The abundant space on the hill is more than enough for your picnic mats and the family to spend a quiet afternoon together! However, while your kids can put the hilly terrain to good use, it may be a bit too steep if they're younger.
How To Get There:
If you're at Fort Canning MRT Station, alight and then go out from Exit B. Following that, turn left into Jubilee Park.
Another route is to get off at Dhoby Ghaut MRT Station, go out from Exit B, cross Penang Road, and turn left. Watch out for the tunnel leading into Fort Canning Park!
15. Tanjong Beach (Sentosa)
A sanctuary tucked away from the usual busy atmosphere of Sentosa, Tanjong Beach is the go-to place for an idyllic getaway with the family.
What's There:
Tanjong Beach Club, for an exquisite dining experience. Or, you can choose to relax by the pool on a daybed.
Picnic Spots:
Pick any area on the beautiful white sand to set down your picnic mat. It's ideal for both families and couples who are looking for a day of peace and quiet!
Getting There:
By Sentosa Express/Beach Shuttle: At Beach Station, alight and take the shuttle.
By Public Bus: Alight at Beach Station, then take the shuttle.
16. Tanjong Rimau (Sentosa)
What's There:
For the more active go-getters, Tanjong Rimau is on the Western tip of Sentosa, off Rasa Sentosa. One highlight is a small cave, right in the midst of the tall cliffs on the island!
During low tide, you may catch a few glimpses of the coral reefs, and if you're lucky, marine life from shallow waters!
Picnic Spots:
The ample beach makes for great resting areas once you've completed adventuring around the island.
How To Get There:
You can travel there via the Rasa Sentosa Shuttle, from the VivoCity Shuttle Bus Stop.
17. Lazarus Island
Located on the southern side of Singapore, Lazarus Island is one of the best beaches in Singapore to escape the hustle and bustle of the city.
What's There:
Visit the neighbouring islands such as St. John's Island and Kusu Island.
Try your hand at fishing – Lazarus Island is one of the best spots to do so!
Take a stroll down the beach or enjoy the flora and fauna.
Picnic Spots:
With plenty of coconut trees around the area, you can find a cool and shady spot for a comfortable picnic experience.
Note: There are no bathroom facilities within the vicinity. Once you're done eating, do dispose of the trash properly in the designated dustbins.
How To Get There:
Hop on a 30-minute ferry ride from Marina South Pier ferry terminal to St. John's Island as there's no direct ferry to Lazarus Island. There's a pavement that connects these 2 islands, so walk across it to reach your destination.
You can pre-book your tickets at the Singapore Island Cruise website or Klook!
---
East
18. East Coast Park
What's There:
Spaces for sporting activities, including the Xtreme Skatepark
Hawker centres and restaurants
At the nearby Marine Cove Park, there's a playground that your kids will have a ton of fun at!
Bedok Jetty
Picnic Spots:
The beachside and the designated benches
How To Get There:
Bedok MRT is the nearest station. On weekends, you can take bus 401 which will bring you directly to East Coast Park. On weekdays, get on 197 and alight at Marine Parade Road, then walk through the underpass.
19. Changi Beach Park
What's There:
Unlike its busier sibling, Changi Beach Park has remained underdeveloped, so it is known as one of the oldest coastal parks in Singapore. Also, the fact that the beach has relatively been untouched, means that the sand is much more pristine, and gives it an old-style kampung vibe!
The park also serves as a great spot for watching planes arrive and land.
Picnic Spots:
If you go to Changi Point in the evening, you get the bonus of watching the sunset while having your picnic with your family!
How to get there:
Public Transport: Alight at Tampines MRT Station (East-West/Downtown Line), then head to the Bus interchange and take Bus 19, which will pass by Changi Beach Park.
20. Pasir Ris Town Park
What's There:
The Marine Pond
Bird Watching tower
Mangrove Boardwalk
Pasir Ris Park Maze
Picnic Spots:
The stone tables found on the grass lawns or any of the 65 BBQ pits scattered throughout the park.
How To Get There:
Head to Pasir Ris Station via the East-West Line, then head for the Park that's opposite the station.
---
We hope this list of picnic spots has given you an idea or two on where to spend your weekend! Don't forget to observe the safe-distancing measures and stick to only 8 people per group. Most importantly, have fun 🙂
Share this article with your family and loved ones so they wouldn't run out of ideas on where to go in Singapore for a relaxing day out!