Christmas is rolling around the corner once again, and it's the season for secret santa gift exchanges between colleagues and loved ones!

If you are undecided on what to get, our Christmas Gift Guide with gifts under $40 will help you settle on a unique yet practical gift that will leave your Santee screaming with joy!
---
Does your secret santee love…
Click on the different personas to navigate directly to the range of Christmas gift ideas.
---
For The One Who Loves Surprises
1. The Novel Encounter Mystery Wrapped Books
If your Santee is an avid book lover, the selection of mystery-wrapped books from The Novel Encounter, a store started by a local published poet and author Adam Tie will be the perfect gift. There are different story genres to choose from, and if you know what your Santee likes, he/she will appreciate the surprise element to this gift! Special customisable typewritten poetry is also available, for an extra sentimental thought.
2. Urban Li'l Christmas Bauble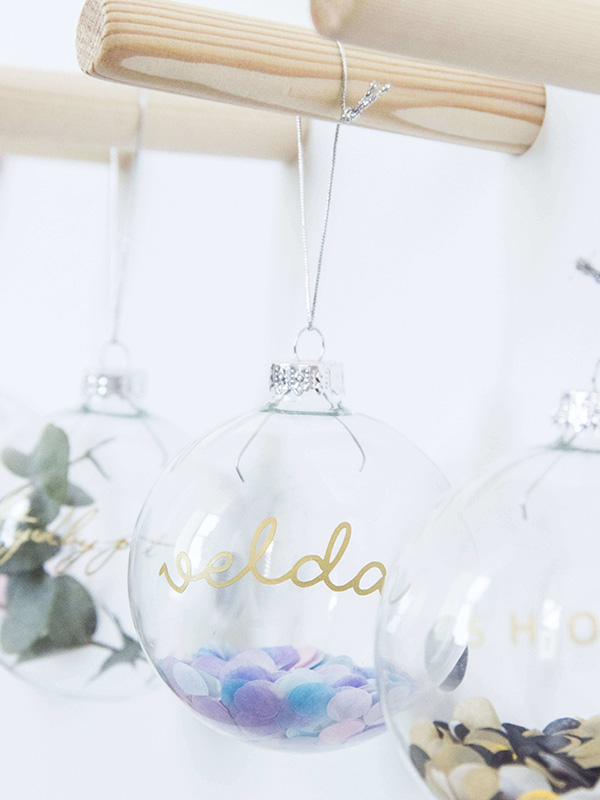 Kindly note that the design above has changed.
For the Christmas-obsessed friend, let him/her have a gift to remember with Urban Li'l's personalised Christmas Bauble! Founded by a Singaporean mum, Urban Li'l is a design studio with laser cut and printing capabilities, designing and producing customised decorative gifts locally.
---
For The Coffee/Tea Lover
3. Style Degree ClarityTwist™ Airtight Containers
Be it coffee beans, ground coffee or sugar – our Gift Set: ClarityTwist™ Airtight Container is a thoughtful gift for any coffee or tea brewing enthusiast.
With a clear body, aesthetic airtight lid, and an easy twist-to-lock design, preserve the rich aroma and flavor of their favorite coffee beans, ensuring every brew is a perfect cup of joy.
4.  Ette Tea Singapore Flavours Tea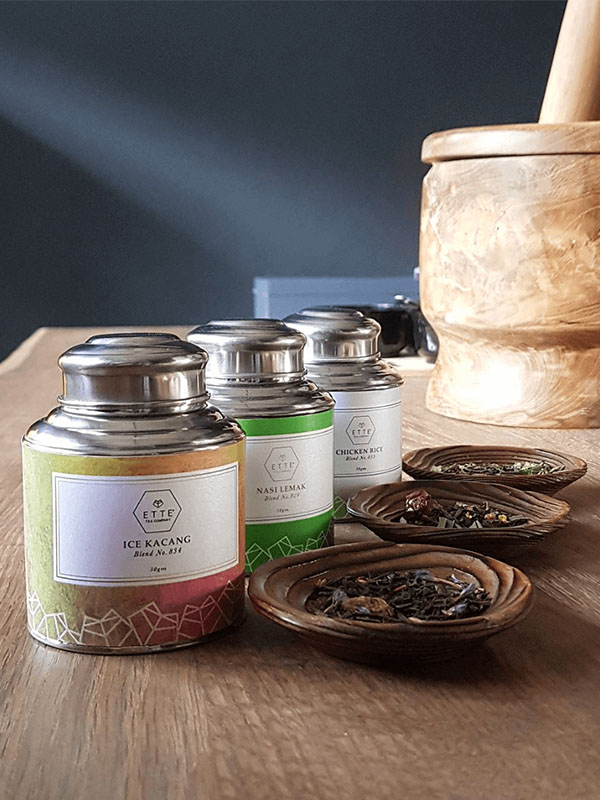 Local flavours and tea? That sounds unbelievable, but Ette Tea has that combination! Ette Tea specializes in tea blends inspired by Singaporean and South East Asian tastes.
Not only do they have the typical Earl Grey, but they also have incorporated iconic dishes into their blends, like Hainanese Chicken Rice and Ice Kacang. This is a drinking experience your santee won't forget!
5. Kittea 2 Tea Tins Gift Set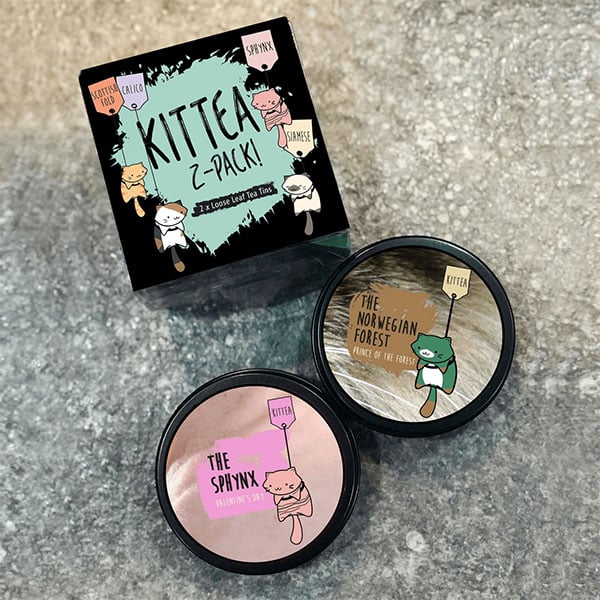 If your secret Santee loves cats and tea, they will cherish Kittea's 2 Tea Tins Gift Set! Kittea is a local brand founded by a cat-loving Singaporean who happens to love tea, too. This gift set has two customizable teas, with a selection of 12 flavours to choose from. It's perfect for sharing during a catch-up teatime session!
---
For The Fashionistas
6. Gaia Jewellery Box With Mirror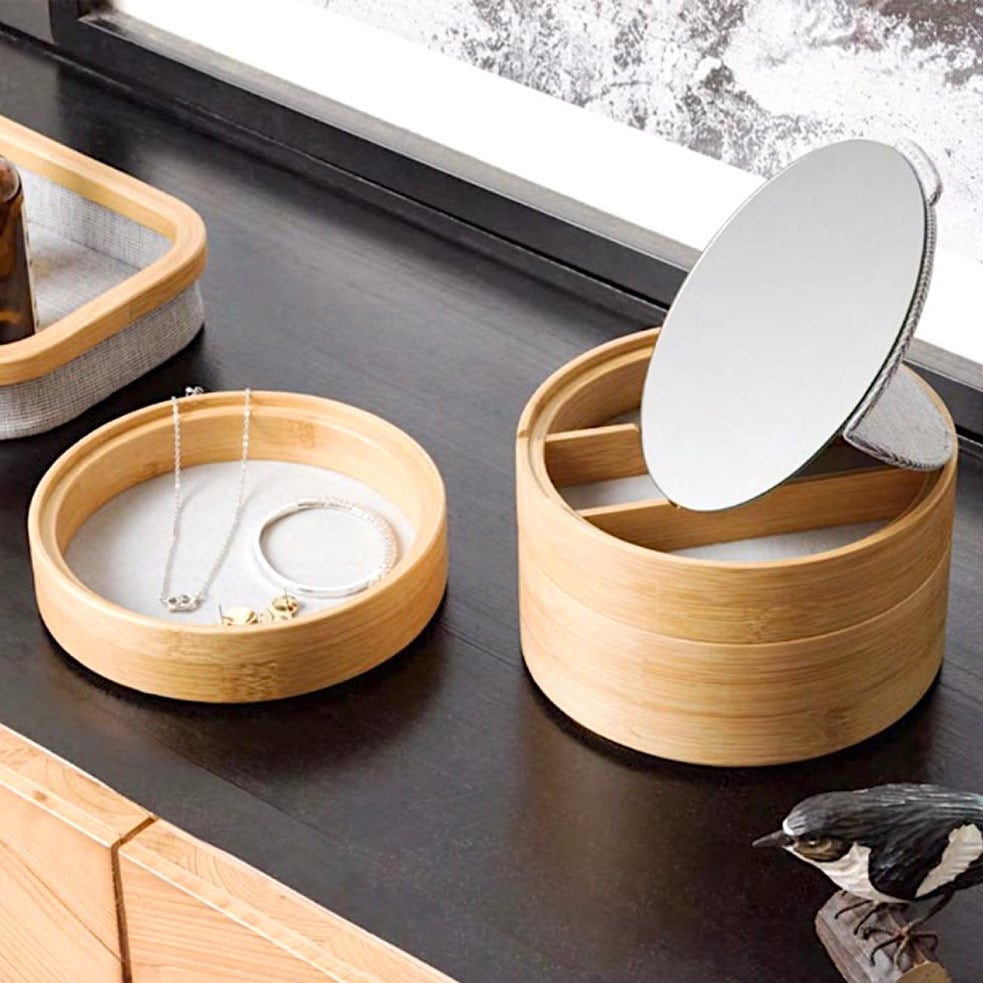 Elegant and practical, our unique dumpling box shaped Gaia Jewellery Box (With Mirror) adds a touch of sophistication to any fashionista cherished accessories.
It is made of FSC-certified eco-friendly bamboo with felt padding inside, making it one-of-a-kind.
7. Oak N Style Confetti Handmade Polymer Clay Earrings
Kindly refer to their website for the latest designs.
If your santee has a more colourful taste, this pair of Confetti Handmade Polymer Clay Earrings from Oak N Style will suit her and make her the life of the party at social gatherings!
Lovingly handcrafted by Oak N Style, they have a backing made of stainless steel so it's sturdy and durable.
8. Wet Tee Shirt Super Chiobu T-Shirt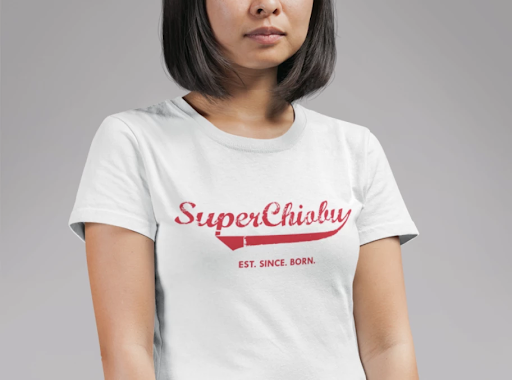 Image source: Wet Tee Shirt
For the santee who likes humour and strutting their stuff, this 'Super Chiobu' shirt from Wet Tee Shirt will make a hilarious gift! Incorporating a Singaporean twist to the original branded products, they're comfortably designed yet eye-catching streetwear. Your santee will appreciate the compliment (on the shirt, that is). There's also another matching version for guys, called 'Super Yandaokia'!
---
For the one who loves self-care
9. Oasis:skin Organic Aromatherapy Oil
Your santee will definitely need a day off for relaxing, and there's no better present than Oasis:skin's Organic Aromatherapy Oil!
It uses organic herbs, flowers, plants, and fruits to create aromatic fragrances that can be applied to the skin for a calming massage session.
10. Handmade Heroes Body Scrub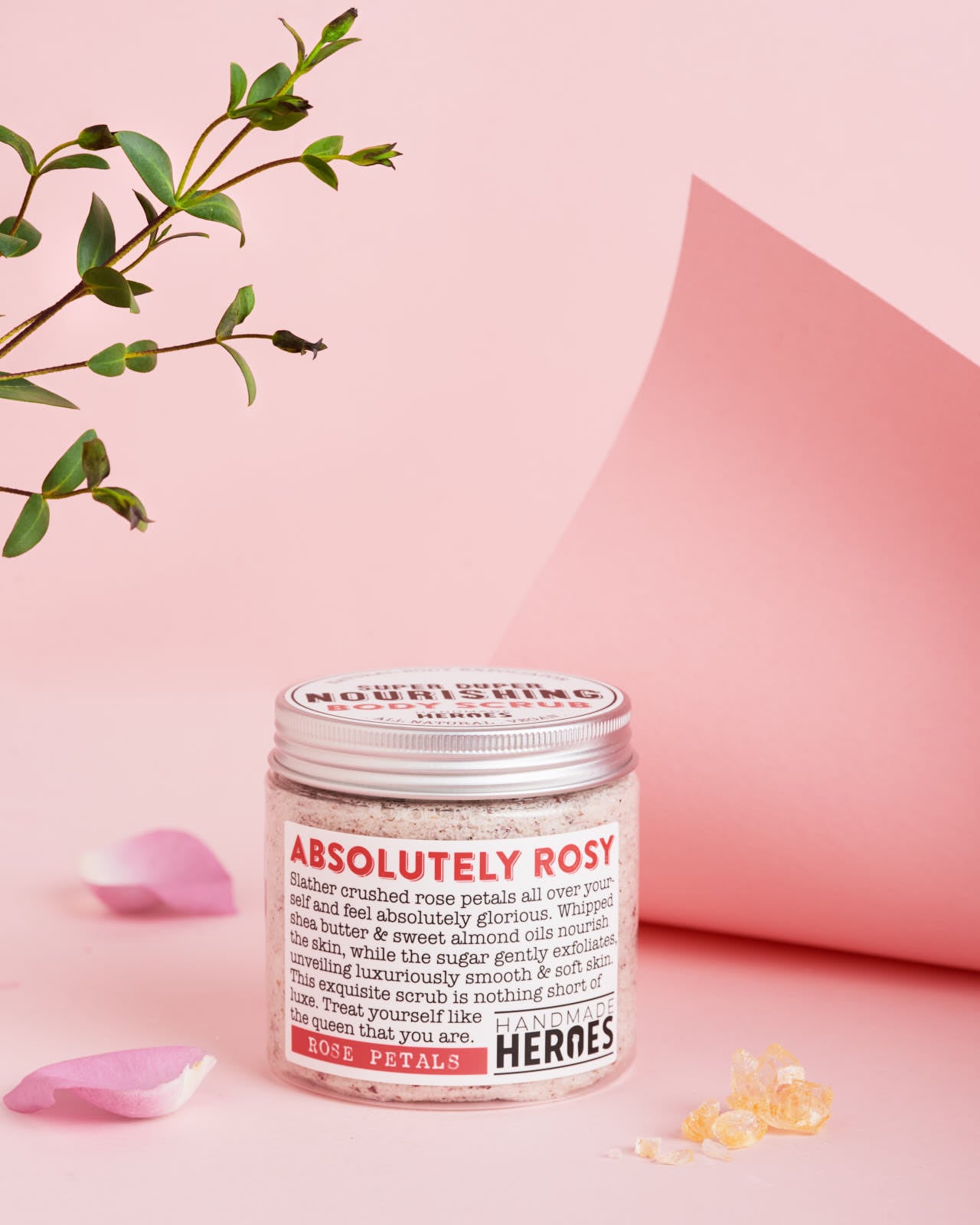 Treat your self-care loving santee to an all-natural home spa session with Handmade Heroes Body Scrub! Available in 3 types, rose petals, coffee scrub and Himalayan salt scrub, they're guaranteed to nourish the skin. Make your santee feel extra special this festive season with their Customized Christmas Gift Box where you mix and match from their range of natural and preservative-free skincare!
11. Style Degree Relax Bath Scrub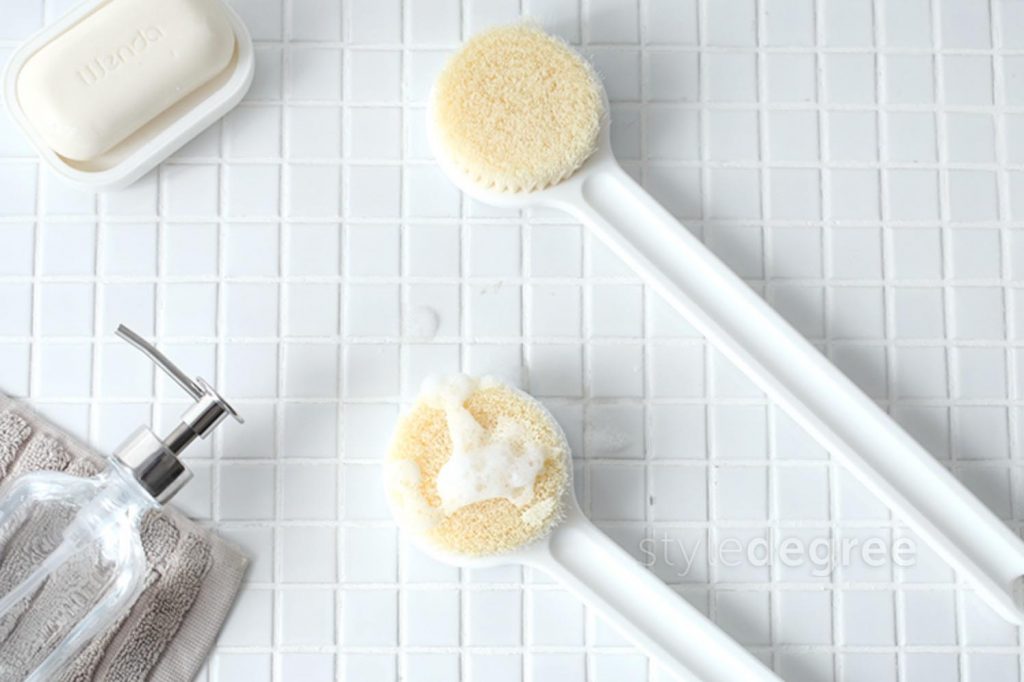 Pair it with the above body scrubs, let our Relax Bath Scrub elevate your Santee's experience! It has thick bristles that can easily reach the roots for a deeper cleaning, leaving hair fresher than before.
---
For The One Who Loves Cooking
12. Freshly™ Vacuum Food Containers
The perfect present for preserving the freshness of food (especially veggies, and leftovers) and organizing the fridge.
Any master chef will love our Gift Set: Freshly™ Vacuum Food Storage Container (Set of 4). Its innovative vacuum pump is sure to bring surprises to your secret Santa!
Practical and made of premium high borosilicate glass body, it doubles up as a bakeware too without its lid.
---
For The Frequent Traveller
13. Travel Organization Gift Set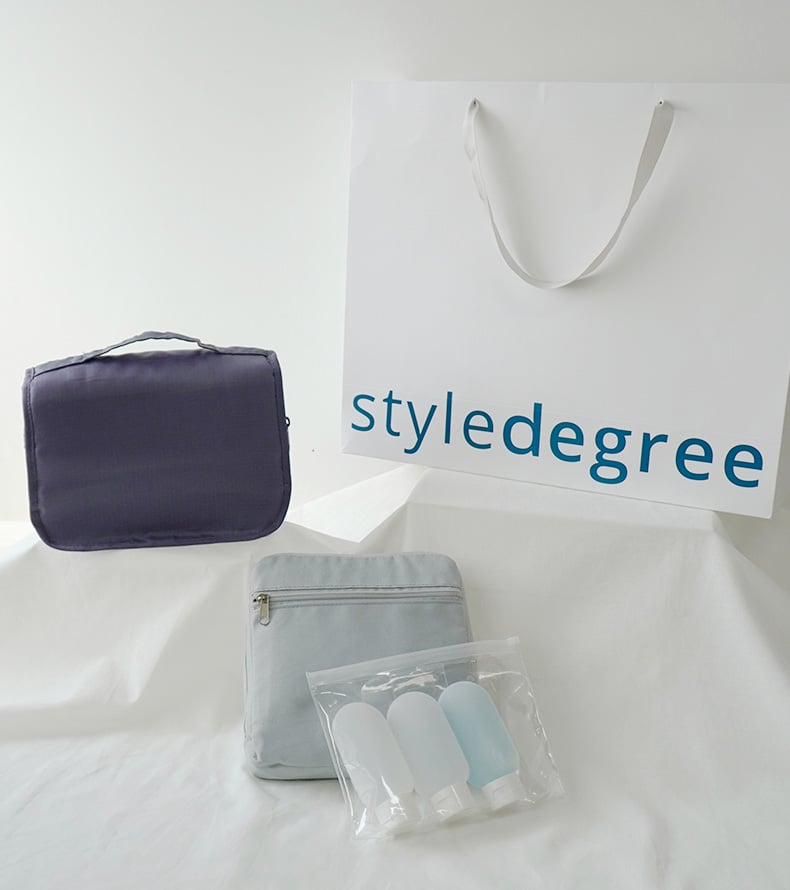 With versatile and compact organizers in this set, our Travel Organization Gift Set ensures a seamless and stylish journey wherever their adventures take them.
For The New Mum
14. Lovingly Signed Personalised Gifts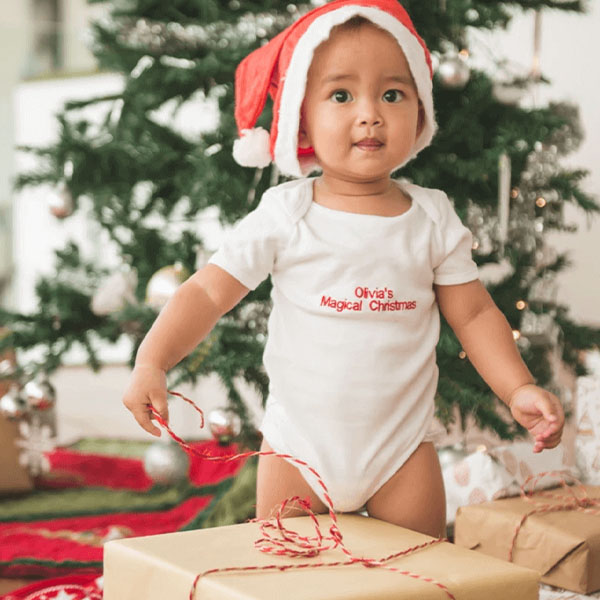 For your santee's new bundle of joy, Lovingly Signed has their Personalised Baby Grow and other customisable gifts.
15. Style Degree Kids Collapsible Storage Box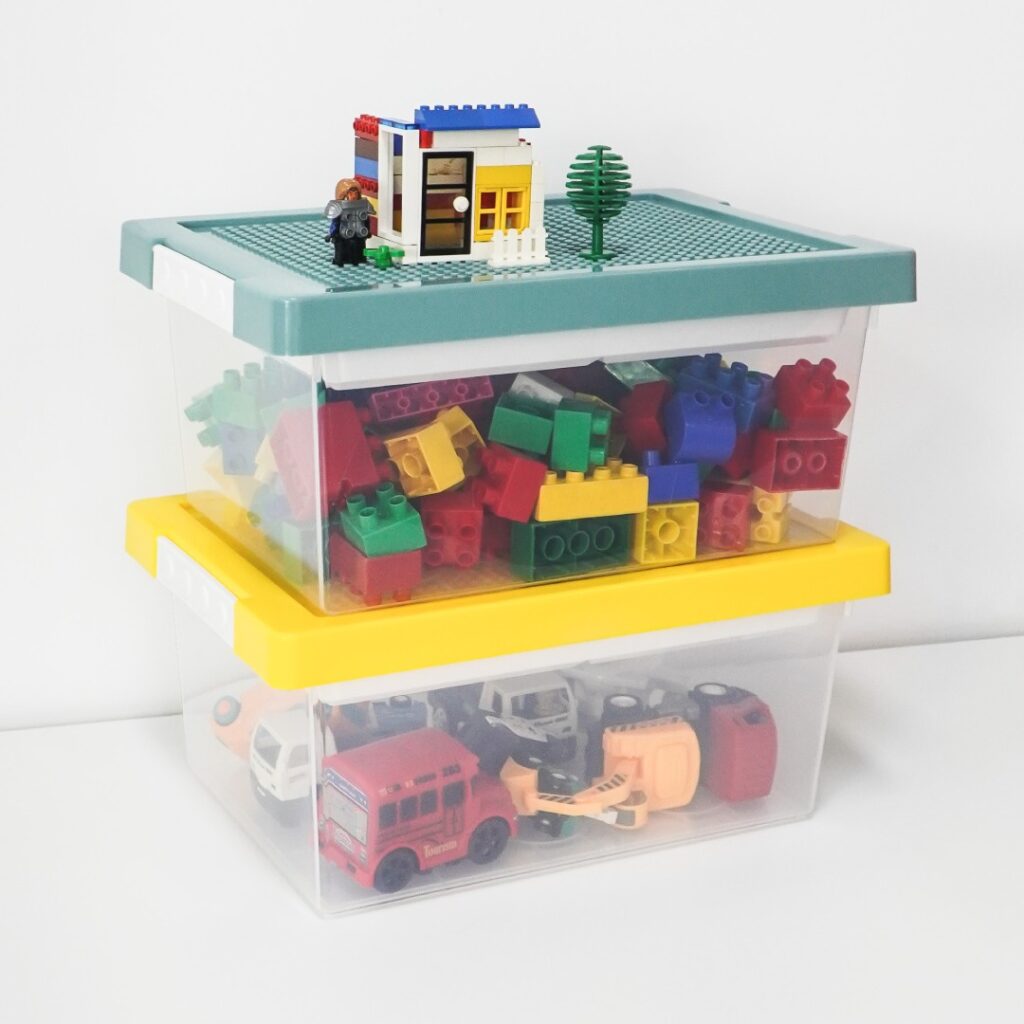 Rather than gifting toys to your Santee's child, a functional gift such as our Kids 2-Tier Toy Storage Box would be much more meaningful!
Moreover, it has a unique top that has grooves for building blocks.
16. Elizabeth Little Liberty Hairbands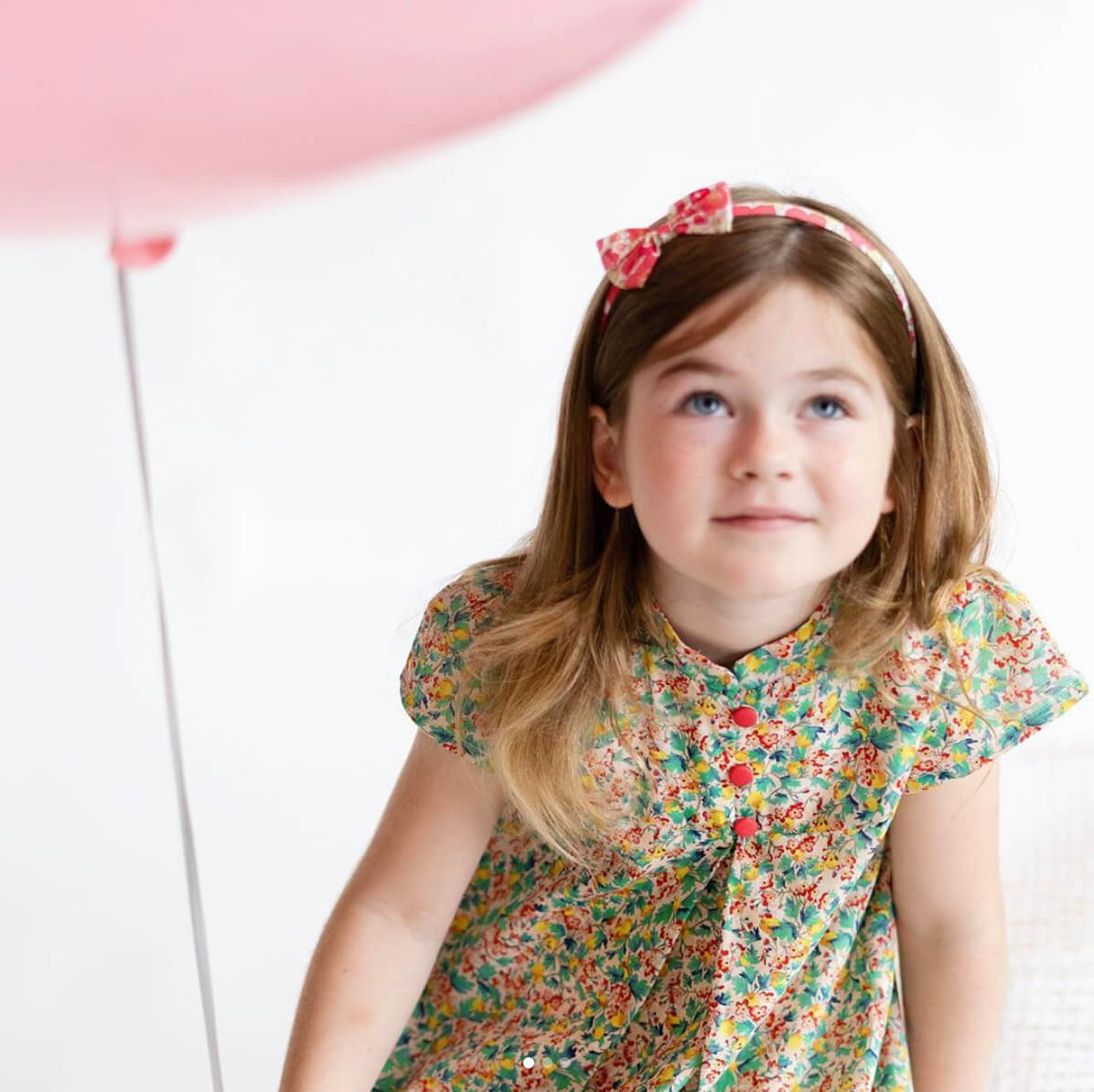 If your friend has a daughter, Elizabeth Little has the perfect hairband collection for her! Elizabeth Little was founded by Eileen, whose love for liberty prints and sewing led her to start traditionally sewing clothes for her children. This idea created her line of unique and timeless fashion that can be treasured for generations. This range of hairbands has a wide variety of designs with a vintage touch to them, that your santee's girl will love!
---
For The New Homeowner
17. Style Degree Rattanly Ceramic Coaster Set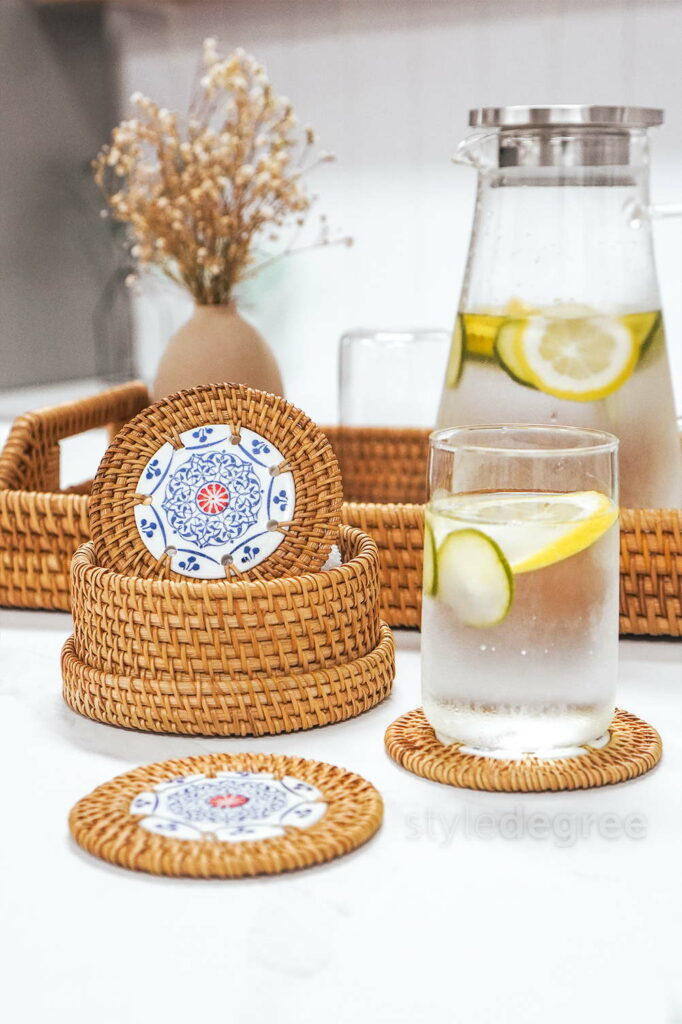 Give your Santee an exquisite handmade gift with our Rattanly Ceramic Coaster Set! It comes in 6 pieces with a matching storage case and lid, allowing one to put them away neatly. Its handpainted ceramic centre makes it a lovely decor piece for the dining table too.
18. wheniwasfour You Tiao Plushies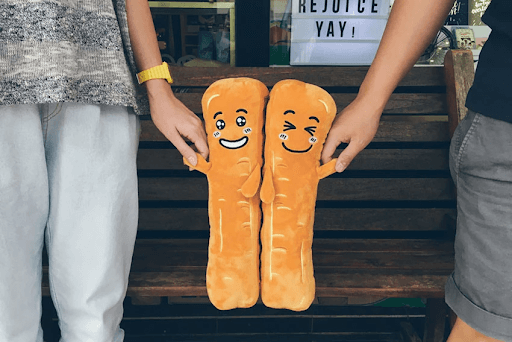 If your santee is hitched, this set of You Tiao Plushies from wheniwasfour will be perfect for them and their significant other! Inspired by the deep-fried Chinese breakfast food, they'll make adorable cuddle buddies on the sofa.
19. Style Degree Rice Storage Dispenser Box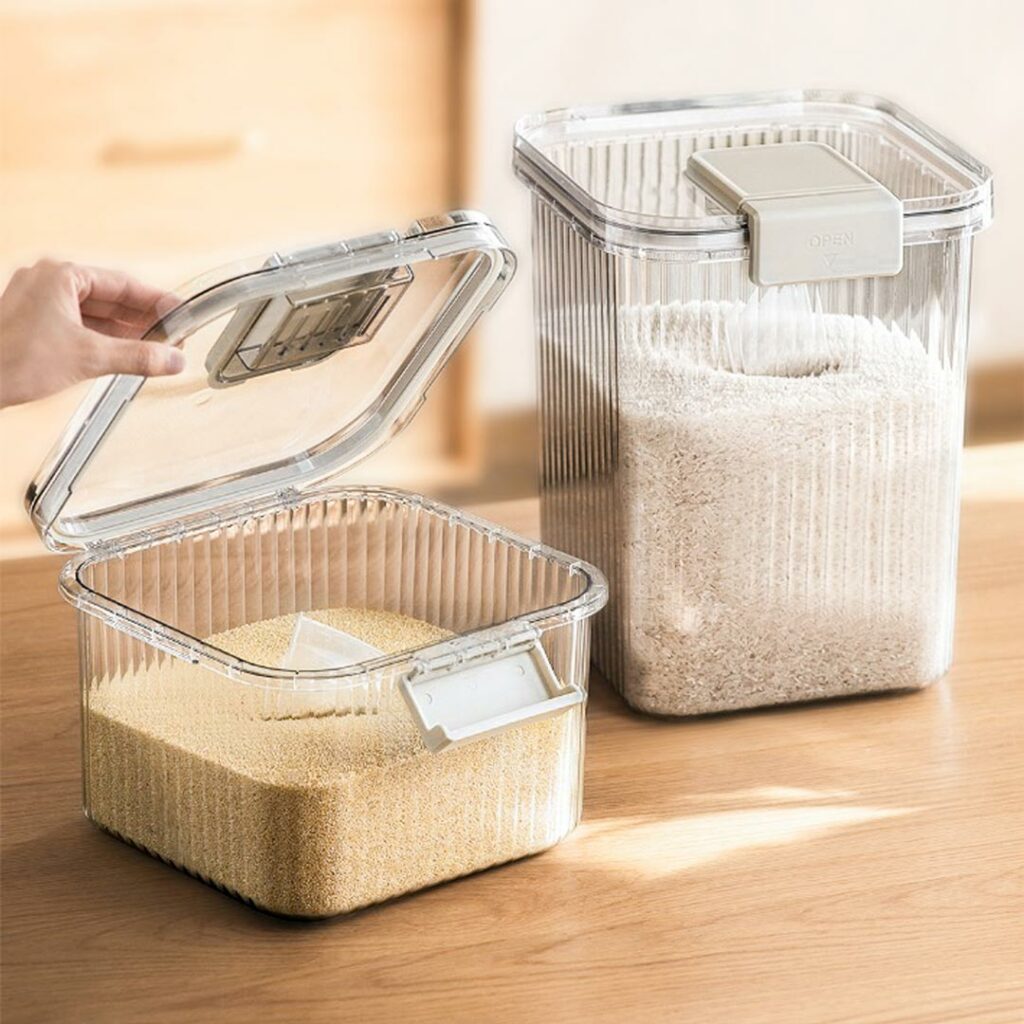 Rice has the meaning of a good harvest and prosperity, so wish your santee abundance with our Classy Fluted Airtight Rice Box.
With a simple click to lock lid, it is lined with a silicone airtight seal. Featuring a useful top compartment for storing star anise or garlic, keep rice weevils away.
20. Style Degree e-gift Card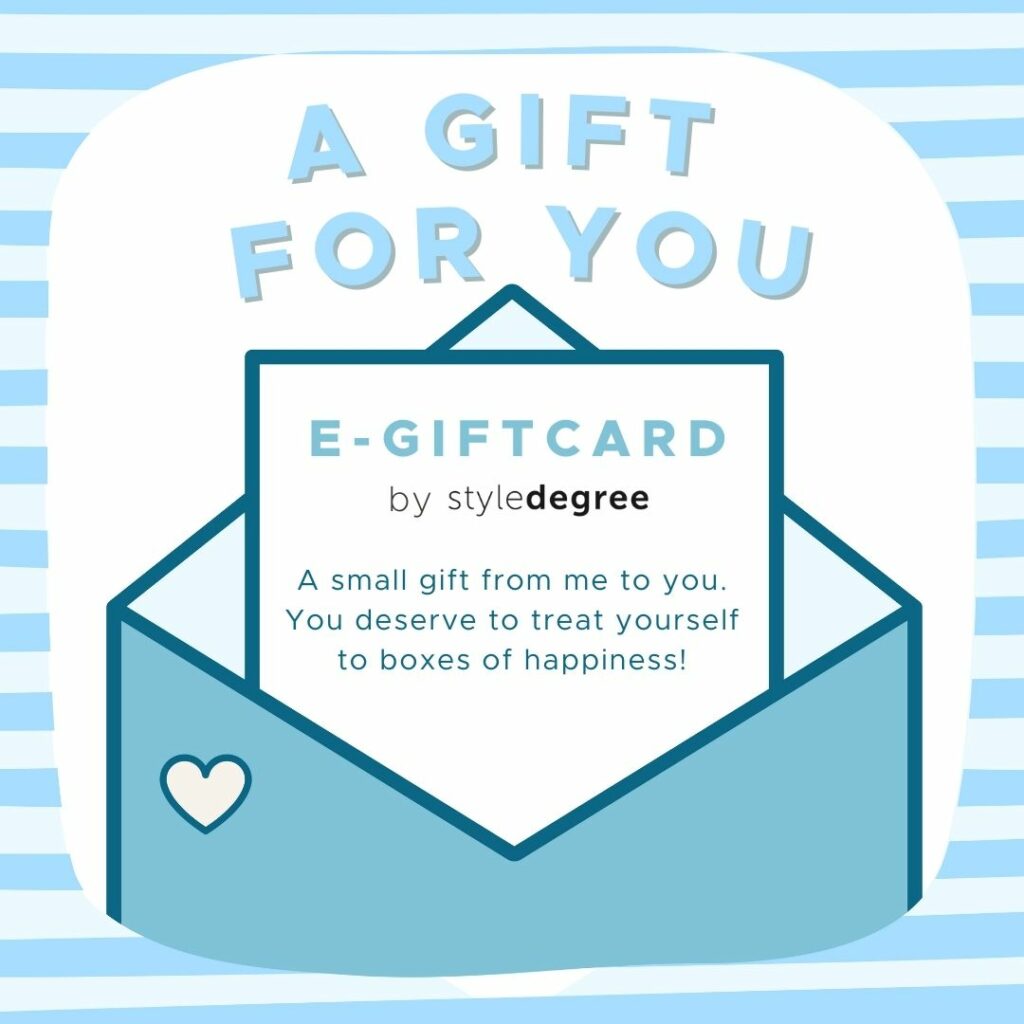 Still can't make up your mind on what to get for your santee? Send a surprise email to your santee with our Style Degree e-gift Card. From home and living essentials to travel organizers, let your choose what they need in their home and travels.
---
So which of these categories does your santee fall under? We hope these selected items will give you a spark of inspiration, if you have been struggling to decide on getting gifts for your secret santees! Don't forget to use the StyleFans Exclusive promo attached before time runs out!