Improving your productivity while cleaning is sometimes as easy as putting music on! Use our Cleaning & Organizing Playlist while you're cleaning to make sweeping the floor and doing the laundry a breeze.
Read on to find out how music affects your mood and productivity as you're cleaning and organizing!
---
Benefits Of Listening To Music While Cleaning
Tons of studies done on music have shown that it's helpful in increasing productivity rates. Here are just some of the many benefits of listening to music as you're cleaning your home.
1. Music Boosts Your Mood
Dread the weekly cleaning sessions? Don't let it get you down! Fast-paced music like pop songs stimulates your brain and produces a chemical called dopamine. This helps you feel more motivated and happy, even while doing tough chores.
2. Music Helps You Work Faster
While slow songs (about 50 beats per minute) induce relaxation and sleep, fast-paced music (about 100 beats per minutes) does the opposite. The brain associates muscle groups with the faster beats and makes them work faster, which helps you complete your chores more quickly.
3. Music Helps You Keep Track Of Time
If you ever notice that you've spent way too much time on a single chore, a timer may help! Instead of an annoying and repetitive timer, use songs in a playlist as 'time markers', switching over to another task when that particular song starts playing.
---
Upbeat Songs For Cleaning & Organizing
Get your blood & energy pumping with our curation of upbeat & trendy songs!
Research shows that cheerful music with faster beats signals your brain to produce more dopamine, which induces positive emotions even while cleaning. Listen to energetic and popular tracks such as Happy by Pharrell WIlliams and Dancing Queen from the Mamma Mia soundtrack to make cleaning and organizing more fun!
Click here to listen to our Spotify playlist!
---
Chill Songs For Cleaning & Organizing
Although upbeat music is more often used when it comes to cleaning, calm music aids relaxation for those who get stressed easily by the amount of tasks ahead of them.
Mellow out while completing less intensive chores such as wiping down furniture with our mix of chill, motivating songs.
Click here to listen to our Spotify playlist!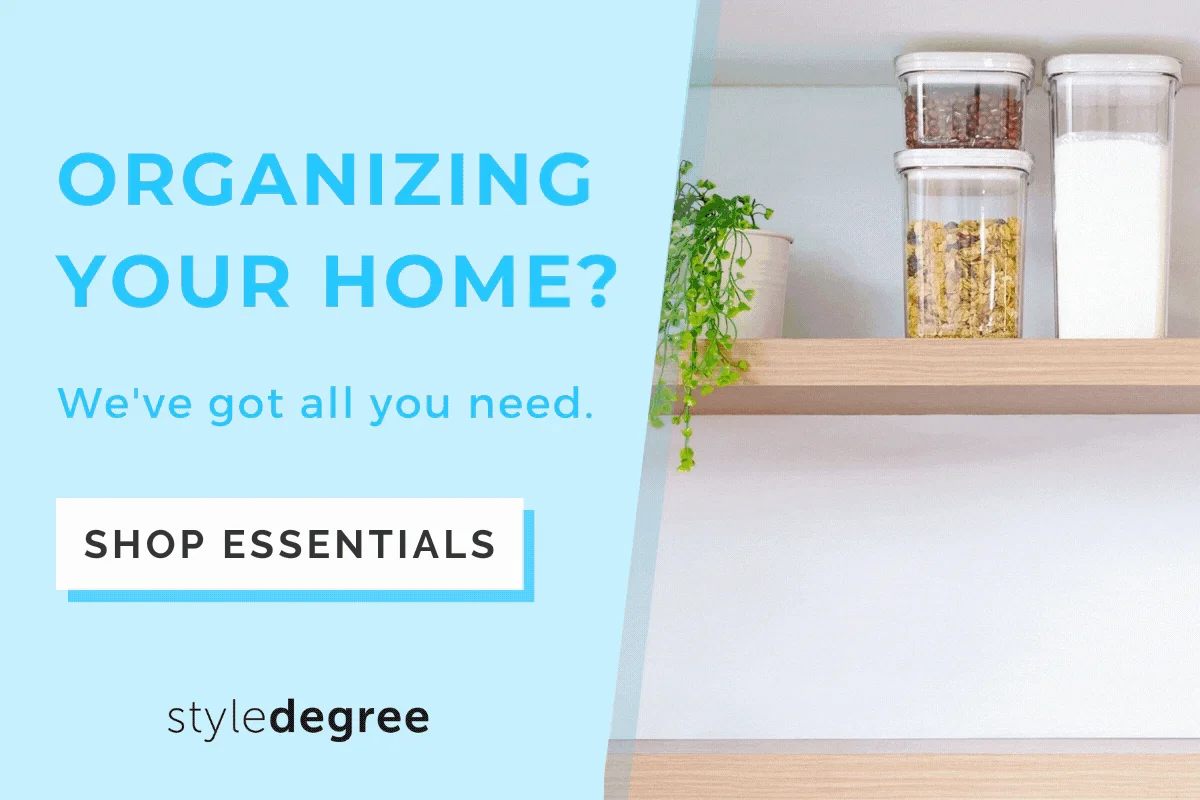 ---
Kids Songs For Cleaning Up
Signal to your children that playtime is over with a cleaning playlist! Put this on to help them feel more motivated to clean up toys and books that might be scattered around the room. You can use songs to keep track time too! For example, use the duration of 3 songs to signal the time they should be done putting back toys.
Click here to listen to our Spotify playlist!
Don't know where to start? Give each of them manageable tasks for their age group. This will keep them stimulated but not demoralized, which tends to happen if the task is too advanced for them.
Toddlers aged 2-3 should start with basic ones such as picking up toys and books and putting them back in their respective places. To make these tasks simpler for them, colour code or label your storage boxes to help them identify where to put each type of toy.
Older kids at age 4-5 can help out with more intermediate tasks, such as folding and sorting clothes for the family, or setting up tables for meals.
Finally, children in Primary school can handle more advanced tasks that require more strength and longer attention spans such as vacuuming or mopping the floor.
Building a routine around cleaning can also really help children get used to helping out with chores, so start by giving them the right motivation such as praise or explaining why cleaning up after themselves is important first!
Want more advice on how to get your kids to help out with chores?
Also check out: The Ultimate List Of Age-Appropriate Chores For Kids & How To Motivate Them To Do It
---
Did you find our playlists helpful and motivating? Let us know by tagging us on Instagram (@style_degree) so we can create similar content for you!