Are you moving into a new home with your pets?
Pets are often considered a family member, so your home must be as comfortable for them as they are for you. From providing your pets with their sanctuary to giving them their own pet doors, here are 9 tips on how to design a pet-friendly home for them!
---
To help you navigate the article, click on the links below to jump to different design ideas:
---
Interior Design
1. Ensure That Surfaces Pet-Friendly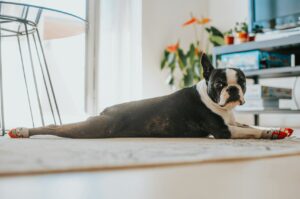 To keep your home looking pristine for an extended time, ensure that your walls and floors are pet-friendly. This means that your surfaces need to be easy to clean and maintain.
For walls, skip the wallpaper and go for satin or semi-gloss paint – whenever your pet's dirty paw prints get on the wall, you can easily wipe it away with a damp cloth.
As for flooring, avoid laminate, glossy tiles or polished stones as your pets could slip while running around. The best flooring for pets is vinyl flooring as it's waterproof, scratch-proof and really easy to clean. Ceramic and stone tiles are great alternatives as well.
Tip: Add an inexpensive, anti-slip rug to protect the floor from any scratches while brightening up your space. In terms of rug material, you might want to give looped rugs a miss as they catch pet claws.
2. Build Play Areas For Your Pets
Pets tend to have a ton of energy, so your home must have sufficient space for them to run around and play. Cats like heights so consider installing an overhead catwalk. Top it off with a few cat ladders, ramps and scratching posts and you don't have to worry about your cats scratching anything at home!
What's great about this idea is that it utilises the height space you have at home, so it doesn't take up too much room. Use similar materials and colour schemes for these features so that they blend in seamlessly with your home decor.
On the other hand, dogs need the space to run around freely. In this case, having retractable furniture or wall fixtures will be helpful – for instance, opt for wall sconces over floor lamps. Not only do your dogs have more space to run, but it also prevents them from knocking down any furniture.
3. Provide Your Pets With Their Own Space
Swipe <- or click on image to view gallery
If you have plenty of space to spare, dedicate an entire room for your pets. Otherwise, make use of clever interior design elements to provide pets with their own sanctuary.
Here are some smart storage system ideas:
Entryway bench that doubles up as a doghouse
Integrated kitchen island with pet bed
Full-length storage cabinets with cut-outs
Tip: While dogs are perfectly happy with any cosy corner at home, cats prefer having a higher spot to perch on so they can keep an eye on everything.
Remember to prepare feeding stations too! Small nooks with low foot traffic areas such as the service yard are ideal as it prevents you or your family from tripping over the food and water bowls. Add a placemat or rubber mat underneath these bowls for easier cleanup too!
Swipe <- or click on image to view gallery
However, if you're tight on space and the kitchen is the only way to go, consider having a built-in feeding station. You can have a pull-out drawer for your pets food and drinks bowl, or incorporate a feeding nook at the end of your kitchen island/peninsula.
4. Add Pet Door Flaps For Easy Movement
Closed bedroom doors restrict your pet's movements. Allow your pets to roam around freely by installing pet door flaps. Pet scratches on your doors will be a thing of the past!
Tip: Add a latch to these dutch doors so you can easily lock them up when you need extra privacy.
5. Create A Pet Washing Station
Yes, you read that right. If you have the space for it, it's a good idea to create a separate wash station for your fur friends. It doesn't take up too much room and you can incorporate it into your service yard. What's great about a separate wash station is that it's a neat solution to containing your dog's mess.
The key to making your pet's bath time a less backbreaking affair is by having an elevated platform. This ensures that you can bathe your pet at a comfortable height. Don't forget to include a detachable showerhead as well for easy rinsing!
Tip: If you can't afford the space for a separate pet wash station, ensure your bathroom is equipped with a detachable shower head for an easier bath session with your pets.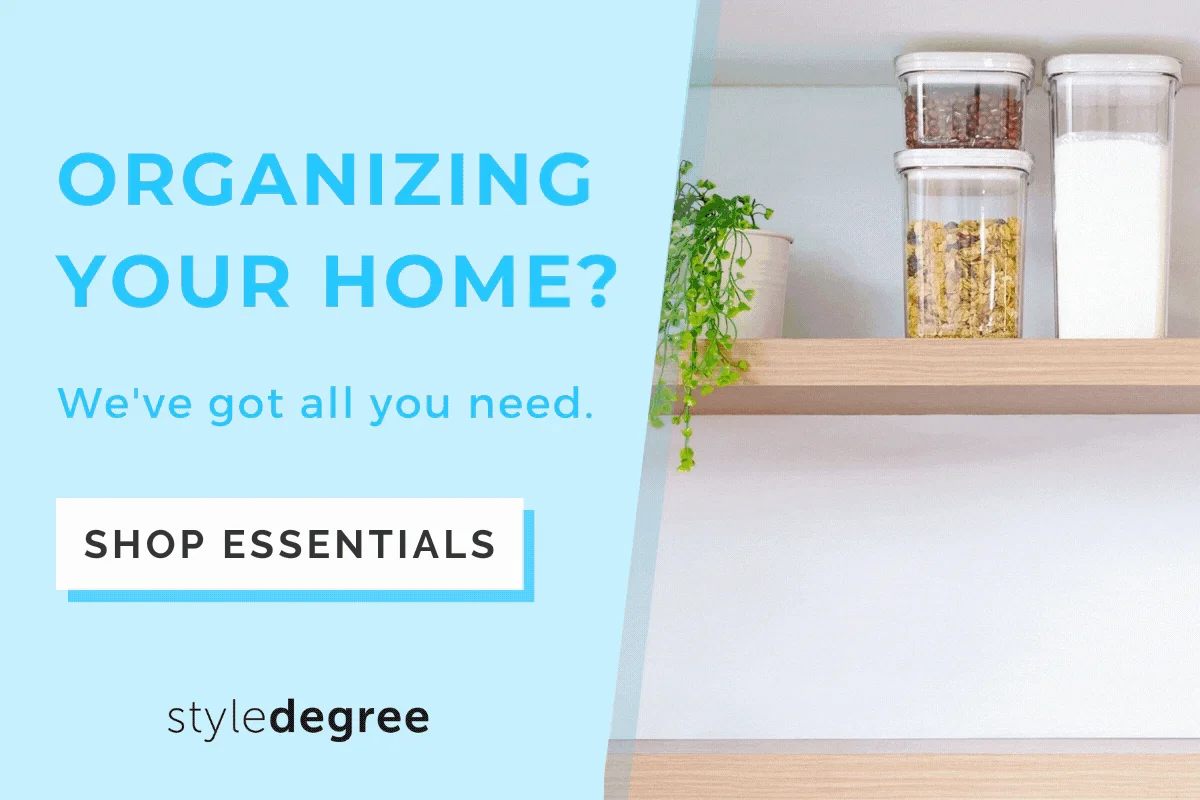 ---
Furniture & Home Accessories
6. Choose Pet-Friendly Furniture Material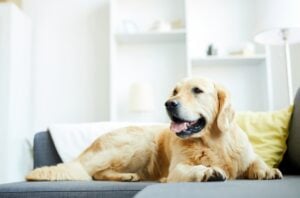 Once you've settled on the interior design, it's time to choose the right pet-friendly furniture. To avoid having paw prints and stray fur on your sofa, go for fur-coloured and removable fabrics. Not only do they conceal your pet's fur, but you can easily wash the cover whenever needed.
Canvas and synthetic microfiber are great sofa materials as they're resistant to stain, moisture and odour. Any stray furs can easily be cleaned up with a lint roller. Furniture made from non-absorbent materials is great too as it enables any dirt to be wiped off easily.
If you allow your pets on your bed, ditch the silk bedsheets and go for robust materials such as linen or microfiber. These fabrics are tightly woven so your pet's hair won't get stuck in the bedding.
How To Get Pets Off The Furniture?
Establish a rule with your pets from the get-go – are they allowed to be on the sofa or not? This makes it easier for your pets to understand the rule as compared to having part-time privileges.
Apart from that, consider putting aluminum foil or bubble wrap on your sofa when not in use. Pets generally dislike the feel and sound of these items, so they'll avoid sitting there. Otherwise, pet repellent is a great solution to steer your pets away from the furniture!
Create your own homemade pet repellent spray by mixing 1 ½ cup of water with 2 tablespoons of vinegar and 20 drops of citrus-scented essential oil in a spray bottle. After that, spray it on the sofa – the scent of vinegar and citrus will deter your pets away.
7. Install Pet-Proof Gates & Grilles
Pet gates are necessary to close off some areas of your home from your pets – for instance, the baby's nursery or the kitchen when you're cooking. Instead of purchasing a pet gate right off the shelf, ask your interior designer or contractor to custom design a gate for you. This allows the gate to blend in seamlessly with the rest of your home decor.
Don't forget to pet-proof your windows as well, especially if your pets like to sit by the window. It's highly encouraged for you to install window mesh or screen or narrow grilles.
Other areas of your home to pet-proof:
Use concealed wiring
Close the toilet lid to prevent drowning
Keep food, medications & cleaners out of reach
Put latches on cabinet doors/drawers & dustbin
8. Avoid Wooden & Sharp Furniture
Steer clear of furniture with wooden legs – cats would scratch on them to groom their claws or claim their possessions while dogs will bite on them as a chew toy. To ensure that your furniture lasts, go for pet-friendly materials such as metal or plastic chair legs as they're more resistant to your pet's attack.
If your furniture has sharp corners, conceal them by attaching a corner guard to the edges of the table. Make sure to keep the furniture arrangement clean and simple to avoid any possible accidents when your pet is running around.
9. Keep Houseplants Away From Pets
Keep your plants away from your pet's reach by suspending them from the ceiling or placing them in a stand. This way, your pets won't be able to destroy the plant or accidentally break the vase with a sweep of their tail. Additionally, consider putting orange or lemon peel in the vase as pets dislike the pungent smell that citrus gives off.
Tip: Keep your fragile knick-knacks out of your pet's reach by arranging them in a glass display cabinet – it keeps both your pet and items safe.
When choosing houseplants, keep in mind that some are poisonous to pets such as snake plants, aloe vera and lilies. Some pet-friendly plants are spider plant and orchid.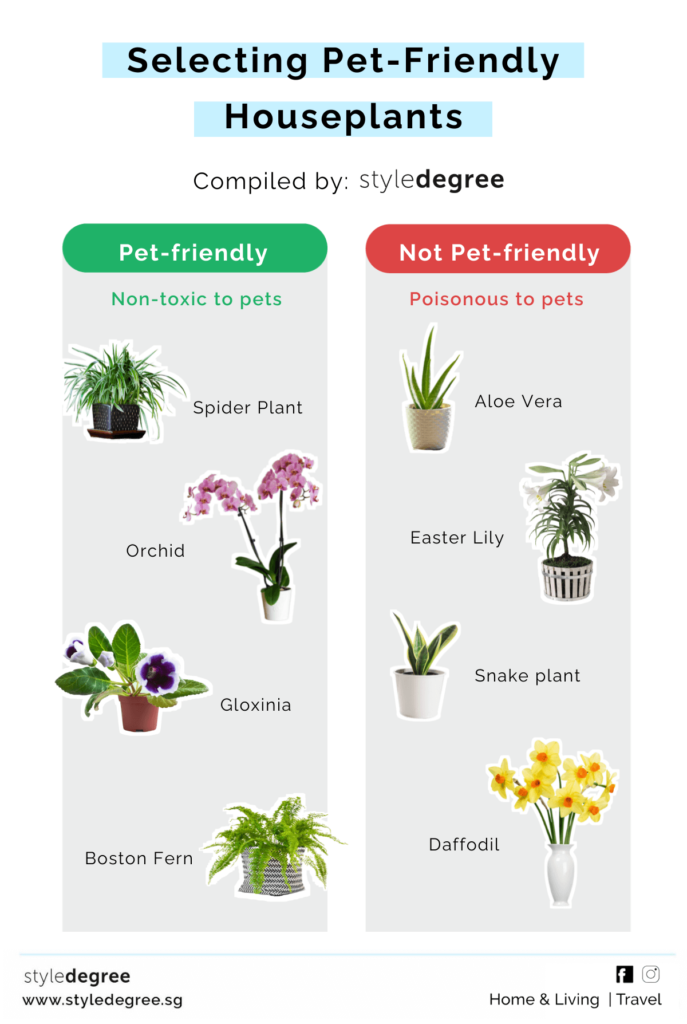 Also check out on StyleMag: 14 Best Indoor Plants & Easy Edibles To Grow In Singapore.
---
There's no need to compromise on style to achieve a pet-friendly home! To keep your home in pristine condition, be sure to vacuum the floors regularly to pick up on any stray pet hair. It's also advisable to frequently brush and bathe your pet – it removes any loose hair before it ends up on your floor or furniture.
Do you have any other tips to create a pet-friendly home? Let us know in the comments below!