Singapore's tropical heat may have caused numerous mosquito bites at home and you're worried about the threat of dengue. While diethyltoluamide (DEET)-based commercial repellents are the most effective, their chemical content is harmful to individuals with sensitive skin and infants aged 2 months or younger.
The National Environment Agency (NEA) advises not to use high concentrations of DEET on children. Instead, it suggests that individuals sensitive to DEET can turn to natural products for protection.
Interested in learning how to prepare natural mosquito repellents at home? Here are some DEET-free options for you to try!
---
1. DIY Essential Oil Repellent
1.1 Essential Oils That Repels Mosquitoes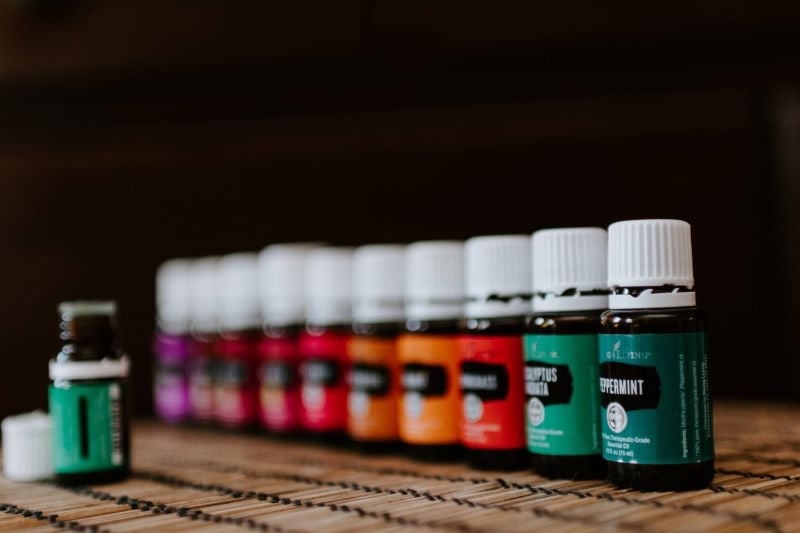 Essential oils are a great option for freshening up the air at home while keeping mosquitoes away. Here are several options that can mask our scent and prevent mosquitoes from sniffing us out.
Lemon eucalyptus oil (most effective, as pointed out by an NEA spokeman)
Citronella oil
Peppermint oil
Lemongrass oil
Lavender oil
Cedarwood oil
Simply put any of these essential oils in your oil burner or scent diffuser for a mosquito-free home!
Note: If you choose to directly apply the oils onto your skin, it should be reapplied every 1-2 hours in small amounts to retain its effectiveness. It should not be used on children aged 3 and below as the concentrated substance may cause skin irritation.
1.2 Recipe For Essential Oil Mosquito Repellent Spray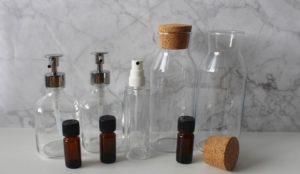 No scent diffuser? Whip up a simple repellent spray with essential oils instead.
Fill a 2 ounce spray bottle about 90% of the way with drinking water. Then, add 15 drops of an essential oil of your choice (refer to the list above for ideas) and you're done!
Note: You may see the oil floating at the surface. Remember to shake well before each use.
If essential oils aren't quite to your fancy, perhaps a cedarwood scented moth ball option would appeal to you. Place it at areas in your house where mosquitoes commonly enter from or are spotted at, for a peaceful sleep.
---
2. Homemade Natural Repellents
2.1 Lemongrass Mosquito Repellent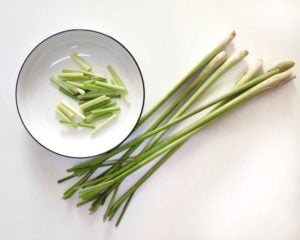 Lemongrass produces a strong citrus scent that overpowers a mosquitoes' olfactory nerves. The mozzie is then no longer able to detect the individual's scent.
Separate the leaves of fresh lemongrass and cut them into smaller pieces. Pound the leaves as soon as possible to derive lemongrass essential oil. Apply this oil directly onto your skin, which will initially be oily and sticky, but quickly dries to a smooth finish. If the user does not sweat, the effect of the oil lasts several hours.
Note:
Be careful when separating the leaves of the lemongrass as they are sharp.
Apply a small patch containing the oil onto your skin before applying extensively to check for allergies.
Pregnant women and mothers who are breastfeeding should seek a doctor's advice before use. The molecules of the oil are small and can penetrate into one's bloodstream.
2.2 Garlic & Lemon Mosquito Repellent Spray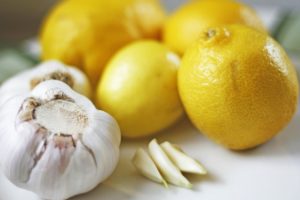 Garlic emits sulfur compounds, producing an odour that wards off mosquitoes.
Mince a few cloves of garlic and soak the minced pieces in mineral oil. Allow it to sit for at least 24 hours. Take 1 teaspoon of the oil (without any minced garlic) and add it to a mixture of 2 cups of water and 1 teaspoon of freshly squeezed lemon juice.
Strain and filter the mixture to remove any large particles. Pour filtered liquid into a spray bottle and your spray is ready for use!
Note: Shake the bottle before each use.
2.3 Parsley & Apple Cider Vinegar Mosquito Repellent Spray
Parsley and apple cider vinegar work by altering your scent to one that is unappealing to mosquitoes.
Crush 1 teaspoon of parsley with 4 ounces of apple cider vinegar. Let the mixture sit for half an hour or overnight if possible. Strain the mixture to obtain a liquid that you then fill your spray bottle with.
Your natural repellent is ready! For those who dislike the sour smell of vinegar, add several drops of essential oil in your favourite scent. Remember to shake before each use.
Note: The mixture may have a vinegary smell, but it will become odourless after drying on your skin.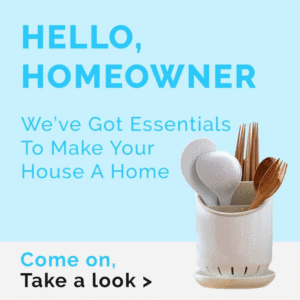 ---
3. Mosquito Repelling Houseplants
Plants are a common sight both inside and outside Singapore homes. Why not add some mosquito repelling plants to your collection?
Below are 6 plants that thrive under sunny conditions and are safe for little ones.
3.1 Basil
This plant naturally emits an aroma that drives the mozzies away. It is especially toxic to mosquito larvae so leave it near standing water to deter mosquitoes from laying eggs. Basil can also double up as an ingredient various sauces and as a garnish for food as well!
3.2 Lavender
Favoured by many for its soothing aroma, lavender has a fragrant smell that not only deters mosquitoes, but other pests as well. Used in oil form, lavender can be a healing agent for minor burns and bug bites thanks to its antiseptic and anti-inflammatory properties.
3.3 Lemongrass
Perhaps the most popular plant for repelling mosquitoes, lemongrass does so as it contains citronella oil and releases a lemony scent. However, it delivers the best results when crushed to obtain an oil that is applied onto your skin. This versatile plant can also be harvested as an ingredient in cooking, drinks and baking.
3.4 Eucalyptus
A eucalyptus tree produces natural oils that wards off mosquitoes and other pests. Its strong scent interferes with a mosquito's delicate senses, shielding one's natural scent from mozzies. In addition, lemon eucalyptus oil has been said to be the most effective and reliable natural substitute to DEET.
3.5 Peppermint
The roots, leaves and flowers of this plant contain an essence to keep potential threats at bay, and this works well against mozzies, who dislike the minty scent. Menthol in mint leaf juice can relieve itchy mosquito bites.
3.6 Marigold
Marigolds off-gas pyrethrum as part of its biological processes, a compound that many insects deem unpleasant. Most effective when its beautiful yellow flowers are in full bloom, add this to your home for a burst of colour and radiance!
---
4. Tidbit From The Elders – 999 Soap
Ever heard your elders mention 999 soap? Though not proven to keep the mozzies away, bathing with this particular chlorophyll soap may be an effective repellent. Dubious as the deep green bar may seem, its ingredients carry scents such as eucalyptus and citronella that are known for driving mosquitoes away and also aid in skin nourishment.
Ingredients include:
Coconut oil
Water
Sodium hydroxide
Camphor
Eucalyptus oil
Citronella oil
Chlorophyll complex
---
While dengue may be an ever-present threat, we hope these natural and DIY methods to repel mosquitoes will be helpful in alleviating some of your worry.
Let us know in the comments which method you'll be giving a go and keep your loved ones safe by sharing this StyleMag article with your family and friends!