General Outlook
UPDATED as of 16 June 2020: May 2020 BTO sales launch has been carried over to this August. Click on the link below to read the analysis of the full launch.
Read on StyleMag: August 2020 HDB BTO Sales Launch: An In-depth Analysis
---
The upcoming May 2020 Built-to-Order project features 3,700 flats across 4 estates: Tengah, Choa Chu Kang, Tampines, and Pasir Ris. HDB has announced that the Choa Chu Kang project will have a shorter waiting time as compared to the others. As we continue our BTO guides, we review the pros and cons of each location in terms of Anticipated Price, Location & Amenities and Past Subscription Rate.
With sales launches announced 6 months ahead, couples can prepare for their application in advance. This is also the third exercise for which the new shorter BTO balloting process applies, allowing couples to know the results of balloting quicker.
1. Tengah (Non-mature estate)
Parc Residences @ Tengah Launch Price

Location & Amenities
As mentioned before in our November 2019 BTO analysis, Tengah is a new town, and hence lacks current facilities. However, this also comes with its own advantages, as all the facilities due to be built will be brand new and tailored for living in the 21st Century. From a car-free 'forest grove' concept comes a town that incorporates greenery and nature into every aspect. This includes a community farmway and forest corridor that allows residents to get around the town with minimal use of extra transportation tools.
The upcoming Tengah Plantation MRT station will be mere minutes away. While the MRT station is only scheduled to open in 2027, this May 2020 Tengah BTO project is conveniently located next to the current Bukit Batok Road, which means that residents can take a bus to Bukit Batok MRT station, less than 2 km away. From Bukit Batok MRT station, they are just one MRT stop away from the major Jurong East interchange station.
This estate will also be built next to a proposed neighbourhood centre that comes with an integrated Polyclinic, so it will be a great choice for families with young children or elderly parents, who need these facilities nearby.
Past Subscription Rate
With two projects launched in Tengah, we can use previous subscription rates to gauge the interest in this new town.
For the May 2019 BTO exercise, the 4-room and 5-room flats were very popular, with over 3 applicants for every flat, but in the November 2019 BTO exercise, subscription rates oddly dropped drastically, making it immensely easier for couples to get a flat if they applied. Here are the subscription rates for each type of flat in the November 2019 BTO exercise:
2-room Flexi: 0.6
3-room: 1.1
4-room: 1.8
5-room/3-Gen: 2.0
Food For Thought
Disclaimer: This section only represents the thoughts and opinions of forum and discussion group members, and do not represent our views.
Sentiments from Singaporeans online show that they've come around to the location of Tengah as it's fairly near Jurong East, hence there's a healthy amount of interest in launches near the upcoming MRTs, as long as there are proposed amenities nearby.
2. Choa Chu Kang (Non-mature Estate)
Keat Hong Verge in Choa Chu Kang Launch Price
The 2020 BTO sales launch prices in Choa Chu Kang is comparable to that of February 2018 Choa Chu Kang BTO launch as seen below.
Location & Amenities
Of course, during the February 2018 BTO launch, the estate was in Teck Whye, which is a popular neighbourhood in the west close to Bukit Panjang MRT, Hillion Mall, and Bukit Panjang Plaza. This time, the May 2020 BTO estate will be located at the corner of Keat Hong Link and Choa Chu Kang Grove, so it is at the midway point between two current MRT Stations – Choa Chu Kang MRT station and Bukit Panjang MRT Station. Residents will be able to walk to Keat Hong LRT station and Teck Whye LRT station, so there are options for transport, but it might not be the most convenient location.
However, for families, or those with older children, this area might be a better choice, as it is quite near to Teck Whye Shopping Centre and Choa Chu Kang Community Club. There are also numerous proposed health and medical facilities due to be opened, as well as a few parks in the neighbourhood. If you have a child with special needs, too, this is a prime location, as you will be next to Delta Senior School, which trains those with special needs for jobs and roles in society.
Past Subscription Rate
As mentioned above, the last BTO launch in Choa Chu Kang was wildly oversubscribed. There was an eye-popping figure of more than 3,400 applicants for the 574 units, making it a subscription rate of 5.6.
In terms of the 4-room flats offered, the subscription rate here is the highest across the entire launch – 9.7 applicants vying for each unit.
Food For Thought
Disclaimer: This section only represents the thoughts and opinions of forum and discussion group members, and do not represent our views.
Chatter online shows that the location of this launch is concerning some, who wonder if it's too far to an MRT station. However, the fact that this launch will be completed earlier than the rest show that others who want their BTO soon are still interested.
3. Tampines (Mature Estate)
Tampines GreenOpal Launch Price
Location & Amenities
Currently, the area next to this new project is not developed yet, so while there are proposed amenities in the area, it might take some time for them to surface. This May 2020 BTO project is located right next to the Bedok Canal, and is in the path of the train tracks between Tampines West MRT Station and Bedok Reservoir MRT Station. This might be a little challenging for young families with children who need a lot of peace and quiet.
However, it is also situated right next to Bedok Park, which links to the Siglap Park Connector, so it might be attractive to outdoor buffs who like cycling around East Coast. You can also walk through the Bedok Park connector to reach Bedok Reservoir MRT station, which connects to Tampines, MacPherson, and other popular stations through the Downtown Line.
Past Subscription Rate
As we predicted, the last November 2019 BTO project was much more heavily subscribed than the September 2019 BTO. The former had a whopping subscription rate of 11.6 across the board, while the latter had a reasonable 2.2.
In November 2019, the subscription rate for each room type reads as follows:
2-room Flexi flats: 3.9
3-room flats: 7.9
4-room flats: 14.9
5-room flats: 20.2
This stands in comparison to September 2019, where subscription rates were:
4-room flats: 2.3
5-room flats: 2.2
This is probably due to the former being located much nearer to the MRT station, so in this case, we would expect subscription rates for the May 2020 BTO launch to be in somewhere between these two numbers.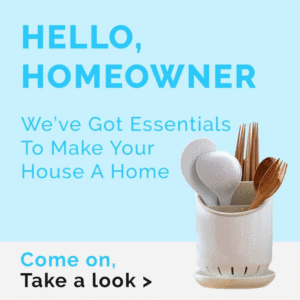 Food For Thought
Disclaimer: This section only represents the thoughts and opinions of forum and discussion group members, and do not represent our views.
The lack of current amenities is worrying some Singaporeans online, but its location adjacent to Bedok Reservoir is exciting for others. There's also some concern over some of the HDB units that might receive noise pollution due to the nearby PIE.
4. Pasir Ris (Mature Estate)
Costa Grove in Pasir Ris Launch Price
It has been a long time since Pasir Ris had a BTO launch. The last time this happened, it was in the May 2011 BTO exercise!
Back in May 2011, the Pasir Ris launch has prices that ranged from $76,000 to $436,000 for a wide range of flats that included:
Studio Apartments
2-room flats
3-room flats
4-room flats, and
5-room flats
For this August 2020 BTO, 1,070 units of 2-room Flexi, 3-room, 4-room, and 5-room flats are on sale.
Locations & Amenities
Since the area south of Pasir Ris MRT station has been developed over the last few years, this May 2020 BTO launch takes the opposite tack, situating itself next to Pasir Ris park, along Pasir Ris Drive 3.
This is still prime real estate, as it is mere minutes away from Pasir Ris MRT station, home to White Sands Shopping Mall, a library, a bus interchange, and the Pasir Ris Central Hawker Centre. On the other side of the estate, around Sungei Api Api channel, is an existing Community Club and Elias Park Primary School.
This area would be a perfect place to raise young children, as there are many amenities in the neighbourhood. If you have children that are going to serve their National Service in a few years, you can consider this as well, since the shuttle buses that bring NSF men to Pulau Tekong departs here.
Past Subscription Rate
While it isn't possible to pull the subscription rates for 2011 BTO projects, we can anticipate high demand for this project. As part of the Remaking Our Heartland (ROH) project announced back in 2007, older estates have been updated and refreshed, and Pasir Ris was announced in 2017 to be the next to be revamped.
Food For Thought
Disclaimer: This section only represents the thoughts and opinions of forum and discussion group members, and do not represent our views.
Sentiments online show that there is mild excitement for the proximity to the food at Changi Village, which would be only 20 minutes away. It also seems to be a good spot for retirees, who don't have to worry about travelling across Singapore to work every day.
---
Summary
The upcoming May 2020 BTO launch provides quite an equal spread of options across non-mature and mature estates. There are choices for different types of families looking for a flat – Pasir Ris, for example, might be most attractive to families with children of all ages, while Tampines will appeal to fitness buffs or working couples who have offices in the East side of Singapore. Tengah and Choa Chu Kang will be convenient to those who have additional requirements, such as a special needs child or an elderly parent living with them.
As more information comes in about the May 2020 BTO launch, this list will be updated. Before that, why not check out our 2020 Ultimate BTO Guide?