When talking about saving the earth, we immediately think of the famous 3Rs: Reduce, Reuse and Recycle. Think beyond that and there are many other ways to go green at home in Singapore! Read on to see how you can do so.
---
1. Volunteer For Beach Cleanups
Beaches commonly get dirty from litter. This has caused waste to pollute the ocean, and end up being eaten by marine life.
If you're looking for a fun and unique activity to do with friends, family or colleagues, consider participating in beach cleanups. Local groups like Blossom World Society and Green Nudge have beach cleanup events and are looking for volunteers, Try joining them for a fulfilling and eco-friendly experience!
2. Give Away Unwanted Items Through This App
The Olio app lets you list items you don't want or use anymore like surplus food, old clothes and more. Interested users can message you and make arrangements on when and where to meet up. This way, you'll be killing two birds with one stone by reducing waste and helping people who need your items.
3. Take Meat Out Of Your Diet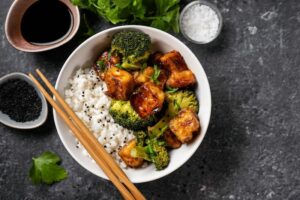 The production of meat like beef includes cutting down trees for more pasture land for cows, This contributes to greenhouse gas emissions that are bad for the environment. Global demand for beef is also ever-increasing.
Save the environment and your money by replacing beef with tofu on your grocery list. Eating tofu also has health benefits that can reduce the risk of cancer and diabetes. Besides tofu, other vegetables you can consider are mushrooms, jackfruit, eggplant, and beans.
If you still want a taste of meat, you can try plant-based meat alternatives that look, taste, and feel like real meat! Check out some plant-based meat products and where to buy them in Singapore here.
4. Support Local Produce
Supporting local is the way to go! Local farms optimise resources in land-scarce Singapore by using agriculture technology. For example, vertical vegetable farms use high-tech systems to maximise available space and grow more food with fewer resources. This will help conserve natural resources for future generations.
You can buy local produce from major supermarkets like FairPrice and Cold Storage. You can also get it delivered to your home with the Edible Garden City's Citizen Box, which is subscription-based and can be ordered online.
5. Ditch The Plastic Bags At The Fruit & Veggies Section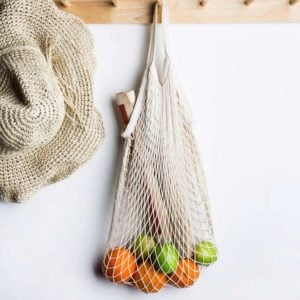 Ft. Eco Mesh Produce & Grocery Bag
We're always reminded to bring reusable bags for groceries, but no one talks about fruits and vegetables. Ditch the plastic bags provided and start bringing small reusable bags for them!
For other foods, try buying those with minimal packaging, like cereal stored in just a bag, not both a bag and box. Or, check if the packaging is made from recycled materials. Remember to recycle the packaging after use.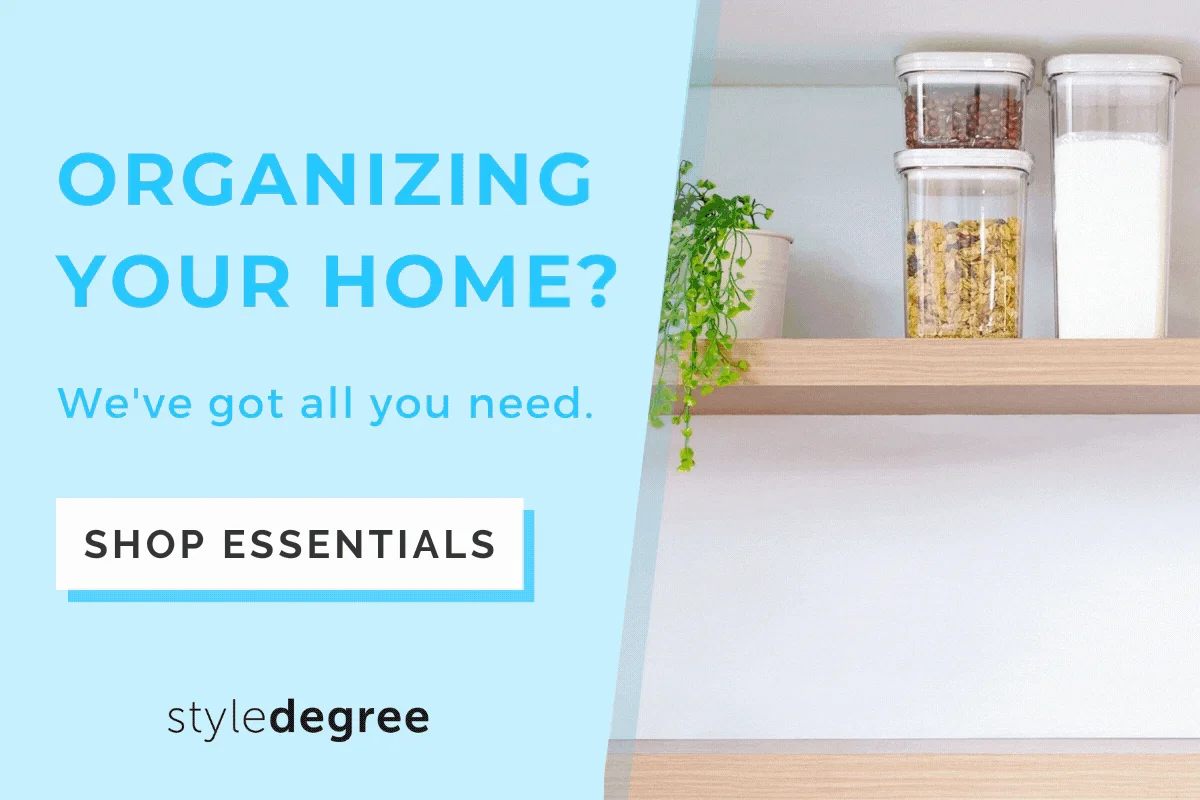 6. Donate Your Food Waste
If you do end up having leftovers or expired food, don't throw them out just yet! You can now donate food waste at Sustainability @ Tampines Park, Singapore's first community-based green initiative.
How this works is you collect your food waste in a given container and bring them over to Tampines Park. Donated food waste is used to feed the Black Soldier Flies and is decomposed into grass fertilizer for the vertical vegetable farm.
For more information about this innovative green initiative, check out their website here!
Tip: Adopt the habit of monitoring what foods end up in your trash bin. This helps you decide what to buy less of at the supermarket in the future.
7. Repurpose Glass Jars
Don't throw away that pasta sauce jar just yet! Here are a few ways you can repurpose glass jars in your home:
Store overnight oats
Use it as a piggy bank
Store cosmetic essentials like cotton balls
Layer brownie ingredients in it, attach a recipe and bow and you have a cute gift
Use it as a 'Date Jar' and put in ideas for date nights
Did you know? You can get rewarded by recycling plastic drink bottles and aluminum drink cans through Reverse Vending Machines in Singapore. Click here to find out more.
Also check out on StyleMag: Upcycle These Household Items For A Zero Waste Home
8. Make Your Own Cleaning Products
Making your own cleaners out of natural ingredients is a more eco-friendly option as you get to reuse the same spray bottle. While when buying store-bought cleaners, you buy multiple bottles of plastic. Store-bought cleaners are also full of toxins and chemicals which are harmful to your body.
Check out our article on DIY natural cleaning sprays and try your hand at making your own!
9. Shop Second-Hand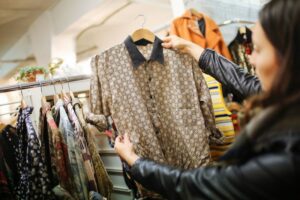 Instead of buying new, shop second-hand items from other people. Besides the popular Carousell app, there are also people that sell their clothing on Instagram!
Below are some local Instagram accounts you can explore:
If you prefer shopping at stores, you can shop at second-hand stores like Cash Converters or thrift stores like New2U Thrift Shop and Last Time Vintage.
Tip: You can trade your unwanted items for cash at Cash Converters! Check out their website here for more details on what they do and don't accept.
---
Adopting green habits can be challenging, so remember to set small goals. For example, you can start by trying to eat 3 meat-free meals weekly. Encourage your friends and family to save the environment with the activities above!
Which one will you be trying first? Comment down below!