As a Singaporean homeowner, much of your energy goes into maintaining your living space. But of course, not everything can be a one-man or -woman show. This is where these 10 home services can come in to give you a hand.
---
1. Home Cleaning
Benefits
Working too much and can't stick to a personal cleaning schedule? Consider getting home cleaning services! They specialise in maintaining your home with standard cleaning procedures like floor sweeping, window wiping, and more. These days, you can arrange for home cleaning services with just a click or a call.
Things To Take Note Of
Prepare your own cleaning equipment at home, as the servicemen are only here to help out. Also, be at home for the very first session so the helpers get familiarised with your living space. Indicate any important details about the home as well. Note that home debris from renovations can't be cleaned, as that falls to trained personnel.

Keep in mind that cleaning companies in Singapore need the Cleaning Business License. Next, check if there's any insurance or warranty that covers accidents, such as the worker suffering an injury while on the job. Finally, also check the company's work history and testimonials from past customers.
Market Rates & Contacts
There are local companies like Fuss.sg, Whissh, and Helpling, but Helpling will engage freelance cleaners to help out in your home.
| | |
| --- | --- |
| One-time cleaning | $22 to $30 per hour |
| Recurring services | $20 to $23 per hour |
2. Laundry & Dry Cleaning
Benefits
Unlike a laundromat, where it's self-service, laundry services will do everything for your load. By allowing trained professionals to help, you can be assured that your fabrics will be in safe hands while saving you time and effort!
Things To Take Note Of
A few common types of laundry that people often rely on servicing for are bedsheets, blankets, and upholstery. Dry cleaning is often used for suits, evening dresses, or heavier fabrics in the house like curtains and drapes.
Ensure the service has licensing from Health Science Authorities. Secondly, look at their loss policies, to know how you'll be compensated in case of damages. Don't forget to check on the types of detergent being used, so you can find out whether they are using the right kind for your clothing.
Market Rates & Contacts
Laundry companies in Singapore, for example, include Piing, Keep Calm and Laundry On, and Mrs DOBI Laundry Services.
Wash & Fold Laundry
$4 to $7 per KG
Dry Cleaning
Two Piece Suit: $12 to $14.95
Evening Dress: $18 to $29
Also check out on StyleMag: A Guide To Laundry Symbols (+ A Cheatsheet For Homeowners)
Explore our range of Laundry Essentials to keep your service yard neat and tidy!
3. Online Groceries
Benefits
if you're a busy homeowner, you can use online grocery shopping to get what you need, all from the comfort of your home!
Things To Take Note Of
Do remember that sometimes the products delivered may not be in good condition as you expect. Thus, check for the company's return policy before purchasing. Another thing is that online grocers may not have the product you want as the range isn't as big as physical stores'.
It's important to note that there may be additional delivery costs, as well as a certain timeframe for same day delivery.
Market Rates & Contacts
The main companies offering online grocery shopping are RedMart, Fairprice On, and Cold Storage Online.
This table shows the delivery charges with order prices, as well as delivery periods.
RedMart
Delivery charge:
$5.99 for orders under $40
$3.99 for orders from $40 to $60
Free above $60

Same-day delivery:
7am to 10pm
7 days, including public holidays
FairPrice On
Delivery charge:
$7, Free for above $39

Next day delivery, depending on availability
Cold Storage Online
Delivery charge:
$7, Free above $59

Same-day delivery:
Ends at 10am
4. Handyman Services – Plumbing, Locksmith, Air-con Servicing
Benefits
It's unavoidable for your airconditioning to malfunction every once in a while. Your lock may get jammed and render your home vulnerable. That's when you need a handyman's assistance to get these fixed fast!
Consistently servicing your air conditioner will reap benefits, such as having less breakdowns, better cooling efficiency, and improved durability. It's good to build a lasting relationship with your handyman should their services turn out excellent for your home, so you can rely on them for recurring services!
Things To Take Note Of
It's crucial to check that the handyman you hire is experienced. The two important licenses a handyman should have are the Electrical Worker License from the Energy Market Authority (EMA) and the Plumber License from the Public Utilities Board (PUB).
Check that he has been insured too, which will decrease the risk of you having to pay medical bills if there's an accident while on the job.
Market Rates & Contacts
Handyman Services Singapore, Kiasu Plumber, Fixwerks and Kaodim are a few examples that can cover a wide range of services. They can be booked online, and while Kiasu and Handyman Services are contactable through their own numbers, Kaodim will assign you a vendor according to your request via their website.
This table below will show you the average price ranges for types of services available!
Electrical
– Replacing light fittings
– Replacing light bulbs
– Switch socket outlets
$50 to $70
Door knob replacement
$60 to $150
Air conditioning per unit
– Regular maintenance & repair
(for quarterly service)

– Chemical wash

– Chemical overhaul
$120 to 150
(Usually paid upfront, valid for 4 sessions a year)

$75 to $95

$120 to $180
5. On-demand Delivery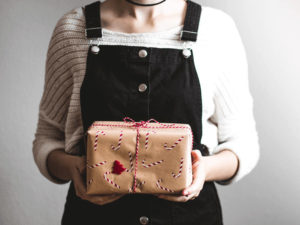 Benefits
Picture the day you don't have to walk all the way to the post office just to send a package to a friend. That's now possible with on-demand delivery or courier servicing!
Things To Take Note Of
While goods can be delivered, it is crucial to note that you don't exceed maximum weight limit for a vehicle. Secondly, if your recipient is uncontactable by the driver, you may need to pay a re-delivery fee.
Market Rates & Contacts
With services popping up all over, like Grab Express, Lalamove, and Fast Fast Delivery, you'll definitely be spoilt for choice.
Both Lalamove and Fast Fast provide an extensive breakdown over their services, from vehicle type to cargo weight, while Grab Express offers delivery via motorbike and cars.
| | |
| --- | --- |
| < 10 kg | $6 to $10 |
| < 20 kg | $10 to $15 |
| < 50 kg | $15 to $30 |
6. Self-storage Rental
Benefits
With the small size of living spaces in Singapore homes, it's only a matter of time before the things you own don't fit in your home. Luckily, there's the solution of self-storage rental, where you can rent a unit to store items that take up space in the home.
Things To Take Note Of
Create a list of what you need to put inside, and check out the measurement of each rental unit to see if your belongings can fit in. This is especially important if you want to put in huge items like sofas and bicycles.
Monthly rates are ultimately dependent on the amount of space you need for storage.
While companies offer a flexible month-to-month payment plan, it's good to check for any extra administrative fees or unit reservation fees. Look at the refund policies too, so if you need to move out earlier than the set date, you might still be eligible for being refunded for the unused months. Before terminating your rental, you'll have to inform at least several days in advance.
Market Rates & Contacts
Prominent companies are Extra Space Self Storage and Lock+Store, which started running in 2007 and 2009 respectively. Spaceship is a newer entry for the market, started in 2015.
| | |
| --- | --- |
| 1m x 0.6m to 23m x 27.9m | $5o to $500 |
7. Pet Services
Benefits
If you're going on vacation but need to leave your furry companion behind, there's a wide range of pet-sitting and pet-boarding services available to keep them entertained and happy!
Things To Take Note Of
For pet sitting, you get someone to take care of your furkid at home, while pet boarding means putting your pet in a specialized facility with professionals. Before sending your pet for grooming, make sure that you trim your pet's claws and fur, check their skin condition as well as dental health, to prevent any extra cleaning during the process.
If your pet is younger, it's best to put him in pet boarding centres or hotels where he or she will be cared for in a controlled environment and socialize with other pets too. As for pet-sitting, ensure that you hire someone who is able to adhere to your daily routine for your pet.
Market Rates & Contacts
There are a few local companies offering a range of services across Pet Sitting, Pet Boarding, and Pet Grooming, which are Happy Dog, The Fluffy Hut, and Petopia!
Pet sitting
$20 to $50
Pet boarding
$12 onwards
Pet grooming
– Small dogs
– Bigger dogs
$40 to $70
$90 to $200
8. Pest Control
Every now and then, unwanted pests can appear in our home. Normally, the newspaper roll and insecticide do the trick. But when you can't successfully get rid of the pest hanging around your home, it's time to enlist the help of pest control services and drive them out before an infestation occurs.
Benefits
A few common types of pest infestation include termites, bed bugs, cockroaches, and rodents. They may seem small, but they can spread diseases and dirt around easily. By nipping the infestation problem in the bud, you'll have a pristine, germ-free home.
Things To Take Note Of
Check that the pest control services you engage is registered with National Environmental Agency as a Vector Control Operator, and that the chemicals they use are also NEA-approved. It's encouraged to consider home insurance against pest damage, especially if the home has a history of damage repairs.
Market Rates & Contacts
On that note, a few recommended companies are Anticimex, ORIGIN Exterminators, and Rentokil Singapore.
Below are the average rates for first-time pest control services in a 4-room HDB flat.
| | | | |
| --- | --- | --- | --- |
| | Termites | Ants | Bed Bugs |
| Anticimex Singapore | $90 | $90 | $120 |
| Rentokil | from $280 | $180 | $850 |
| ORIGIN Exterminator | from $250 | $130 | from $655 |
It's important to know that ultimately, the quotations will vary according to the type of pest, size of infestation, as well as property size, among other factors.
9. Renovation & Defects Checking
Benefits
Conducting a thorough check after a renovation is one of the most important steps when moving into a new home. Sometimes, it needs to be done with a professional's help, as they're able to spot any problems fast. You'll get a detailed report about the fault areas from the professionals, which will then be rectified.
Things To Take Note
Usually, HDB will offer a free defect check for your BTO flat, but it is up to you to spot any other mistakes that need to be corrected. It includes engaging professional companies to help out with the checks.
Before settling on a service, checking the following is necessary: their portfolio, whether they have completed any home projects similar to yours, plus the starting and ending date of the project. Looking into any potential obstacles with the personnel before beginning will help ensure a process with less hiccups.
Market Rates & Contacts
A few well-known companies are Defects Check SG, Absolute Inspection, and Lacasa.
| | |
| --- | --- |
| 4-room HDB flat | $300 to $350 (for one-time inspection) |
| 5-room HDB flat | $350 to $400 (for one-time inspection) |
| Bigger sizes | $400 to $450 (for one-time inspection) |
Also check out on StyleMag: 2019 Ultimate BTO Guide: Part 5 – Defects Inspection
10. Food Delivery
Benefits
Gone are the days where getting lunch means taking that half an hour walk to the food court. Now, you can get your meals delivered to you with a tap or two on the phone, without stepping out of your home.
Things To Take Note Of
Most companies usually charge a delivery fee in addition to the cost of your food. Delivery charges may vary across zones. Not only that, you may get a surcharge if you don't meet the minimum order.
If you opt frequently for food delivery, signing up for a monthly subscription plan is a practical and less costly option. Keep a lookout for promo codes coming by. There are websites offering master-lists that will be constantly updated whenever a new promotion arrives.
Market Rates & Contacts
Food Delivery Apps
The most commonly used apps are GrabFood, Foodpanda, and Deliveroo.
GrabFood
Subscription fee: $9.99 per month, but you get 50 free deliveries with a minimum order of
$10. You also get $5 and $10 vouchers when
you sign up!
Tip: To make it less costly, share your
deliveries with friends!

Without plan: Fees range from $3 to $5.
FoodPanda
Subscription fee: $9.99 per month, with 10 free deliveries each month. First-timers get 2 $5
vouchers!

Without plan: Fees vary according to the
restaurant you order from.
Deliveroo
Subscription fee: $14.90 per month, with
unlimited free deliveries each month.

Without plan: $5 delivery fee.
Tingkat Delivery
Missing the authenticity of a home cooked meal or want to watch your calorie intake? Tingkat delivery services would be better suited for you. Examples of such companies are Richfood, Select, and Mom's Cooking.
For the more health-conscious homeowner, Grain is another suitable company offering healthier meals.
The rates charged are usually for 20 meals across 4 weeks, and range from $90 to $214 per person.
Up-and-coming: Home Care & Nursing
It's no secret that Singapore's elderly population is on the rise. By 2030, 1 in 4 people in Singapore will be past the retirement age. You may also be caring for an elderly relative at home.
Having a trained caregiver provide 24/7 in-home care can make living more comfortable for both your elderly loved one as well as other members of the family.
Benefits
Your elderly loved one can expect assistance with daily living activities as well as having a companion and medical escort to appointments and treatments. A trained nurse can also provide specialised nursing and post-hospital care so they can recover from the comforts of home.

Night care is also provided so the elderly family member has help with toileting, reducing fall-risk and allowing you peace of mind and a sound night of rest.
Things To Take Note Of
If you're looking to have round the clock 24-hour care, it's common for agencies to schedule two care professionals to visit your home. They will each take a 12-hour shift to ensure you and your loved one are supported at all times.

Under elderly home care, conducted by trained care aides, your elderly relative will receive help with:
Activities of daily living (eating, bathing, getting dressed, toileting, transferring & continence)
Personal care & hygiene
Medication reminders
Companionship
Staying active
Whereas under home nursing, conducted by licensed professional nurses, expect help with all of the above, as well as:
Administering of medication
Tube feeding & change
Wound care
Tracheostomy care
Stoma care
Catheter & drain care
Oral suctioning
Market Rates & Contacts
You can find professional caregivers in Singapore at Homage, Jaga-Me, NTUC Health and Caregiver Asia.
Homage and Jaga-Me both offer 24/7 care with a minimum of just an hour and two hours respectively. Caregiver Asia offers a different approach to bookings by allowing you to view the profiles of more than 10,000 freelance caregivers to see who suits your needs and budget best.
Here's a collated list of average prices for each agency. Prices will vary with visit duration and public holidays.
Homage
Daily living care: From $20/h, by local certified caregivers.

Nursing care: From $24/h, by local licensed nurses.
Jaga-Me
Non-medical caregiving: $63 for first 2 hours, $17/h subsequently, by trained Care Aides.

Nurse caregiving: $75 for first 2 hours, $23+/h subsequently, by licensed professional nurses
NTUC Health
Home personal care: From $4/h with subsidy & from $22/h without subsidy, by a trained Care Associate.

Home nursing: From $25/h with subsidy & $125/h without subsidy.

Check your eligibility for subsidies at their subsidies page.
Caregiver Asia
Medical escort: Average price ranges between $20-25/h.
If you're worried about costs, there are government-funded intermediate long-term care services to help you defray costs. You can check your eligibility here.

Disabled seniors can also receive support under the Pioneer Disability Assistance Scheme. Subsidies to purchase assistive devices, home healthcare items or to make arrangements for transport to services at MOH-funded facilities are also available with the Senior Mobility and Enabling Fund.

---
With that, these are the 10 home services you can rely on if you don't have time to carry on with housekeeping. If there's a home service you haven't known about until now, tell us in the comments!