When it comes to packing for travels, simplicity is the key. As you prepare for your next vacation with your friends or family, keep in mind these 3 useful tips on packing light and efficiently.
1. Bring only what you really really need, not what you want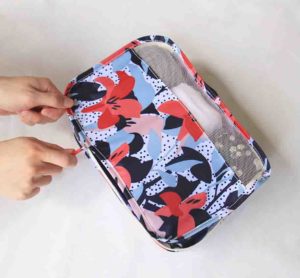 Whenever you are yearning to pack along that set of extra outfit just to feel secure, ask yourself this question – "Will I really wear this during the trip?"
If no is your answer, resist putting it into your luggage! While bringing along an extra set of outfit may not seem to have a huge impact on your luggage weight, you will soon find yourself giving excuses for other items (e.g shoes, cosmetics, toiletries). Filling your luggage with unnecessary items adds up to space and extra weight.
To avoid overpacking, a rule of thumb that you should follow is to always…
2. Plan your outfits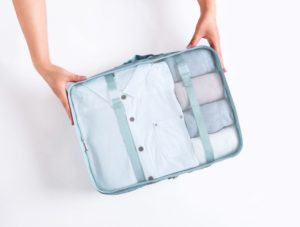 Going on a 7 day trip does not mean that you have to pack 7 tops and 7 bottoms! Keep things simple by bringing interchangeable pieces such as basic tops. They provide an ample room for you to mix and match with almost any bottoms. By planning your outfits in advance, it will help you to eliminate any unnecessary clothing you wouldn't wear at all.
Tip: Follow the 1-2-3-4-5-6" rule if you are determined to bring only one 1 luggage/backpack. 1 hat, 2 pairs of shoes, 3 of pairs pants, 4 shirts, 5 pairs of socks, 6 of pairs underwear are all you need. While packing, try to opt for a light-weight and wrinkle-free material such as polyester.
If you are going for a longer adventure, fret not as you can still…
3. Wash and dry while travelling
Pop in a small bottle of laundry detergent into your luggage and wash your clothes along the way especially if you are travelling for more than a week.
Smaller items such as socks, undergarments take a shorter time to dry, hence, simply hand-wash them in your hotel's bathroom sink and hang them to dry after. They normally dry within a day and if they don't, one simple trick is to utilize the hairdryer to speed up the drying process!
Tip: For those staying in an Airbnb, check if your host provides a washer and dryer under the "Amenities" section in their listing. Take the chance to wash your used clothes and voila, fresh new clothes for the rest of your travels!
---
Practice using these 3 tips on your next travel adventure and you will realise that packing light isn't as hard as you think it would be.
Keep in mind that packing light also reduces your stress when you unpack for your travels – lesser laundry, lesser things to put them back in place but yet a happier mind!
Download our exclusive winter travel packing list & summer packing list.
And read our Guide To Packing Using Travel Organizers to learn how to pack like a pro using travel organizers!