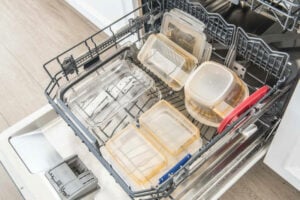 If you have a dishwasher at home, you might have thought to yourself if all your plastic containers are truly 'dishwasher safe'.
Read on as we go through with you what being dishwasher safe really means, which plastics are dishwasher safe, and what settings you should be aware of when using your dishwasher.
---
What Does 'Dishwasher Safe' Actually Mean?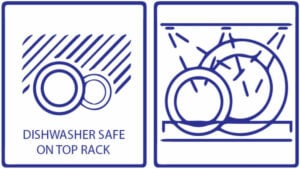 Dishwasher-safe plastics are items that are treated to be able to handle a dishwasher's high temperature and dishwasher detergent. They are meant to be placed on the top rack of a dishwasher.
Although there is no 'official symbol', some plastics are labelled with the symbol in the above picture to show that they are dishwasher safe.
If your plastic containers are unlabelled, it's recommended to hand wash them instead as there might be a possibility that they will warp and lose shape in a dishwasher.
What Plastics Are Dishwasher Safe?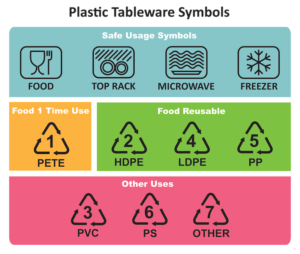 Plastic items are categorised into 7 different types to judge their safety. Below are the plastic types that are considered 'dishwasher safe':
Plastic containers with these plastic types can be placed on the top rack of a dishwasher safely when the washing setting is not intensive (e.g. deep cleaning, sanitising).
Here's a brief description of what each Type is:
Type 2: High-density polyethylene (HDPE)
Typically opaque, used to make milk and juice containers
Type 4: Low-density polyethylene (LDPE)
Used to make grocery bags, plastic wrap, recyclable
Type 5: Polypropylene (PP)
Used to make condiment bottles, microwave-safe containers
For example, our Kyoto Stackable Fridge Food Containers is dishwasher-safe (for the top rack), as it is made of PP (Type 5 Plastic). However, Klear Multi-Layer Fridge Food Container is NOT dishwasher-safe as it is made of PET (Type 1 Plastic).
Tip: To know if our items are dishwasher safe, click the CARE NOTES or DETAILS tab on the product page.
Also check out our article on A Complete Guide To Plastic Identification Codes for a more comprehensive guide.
Glass Containers With Plastic Lids – Dishwasher Safe?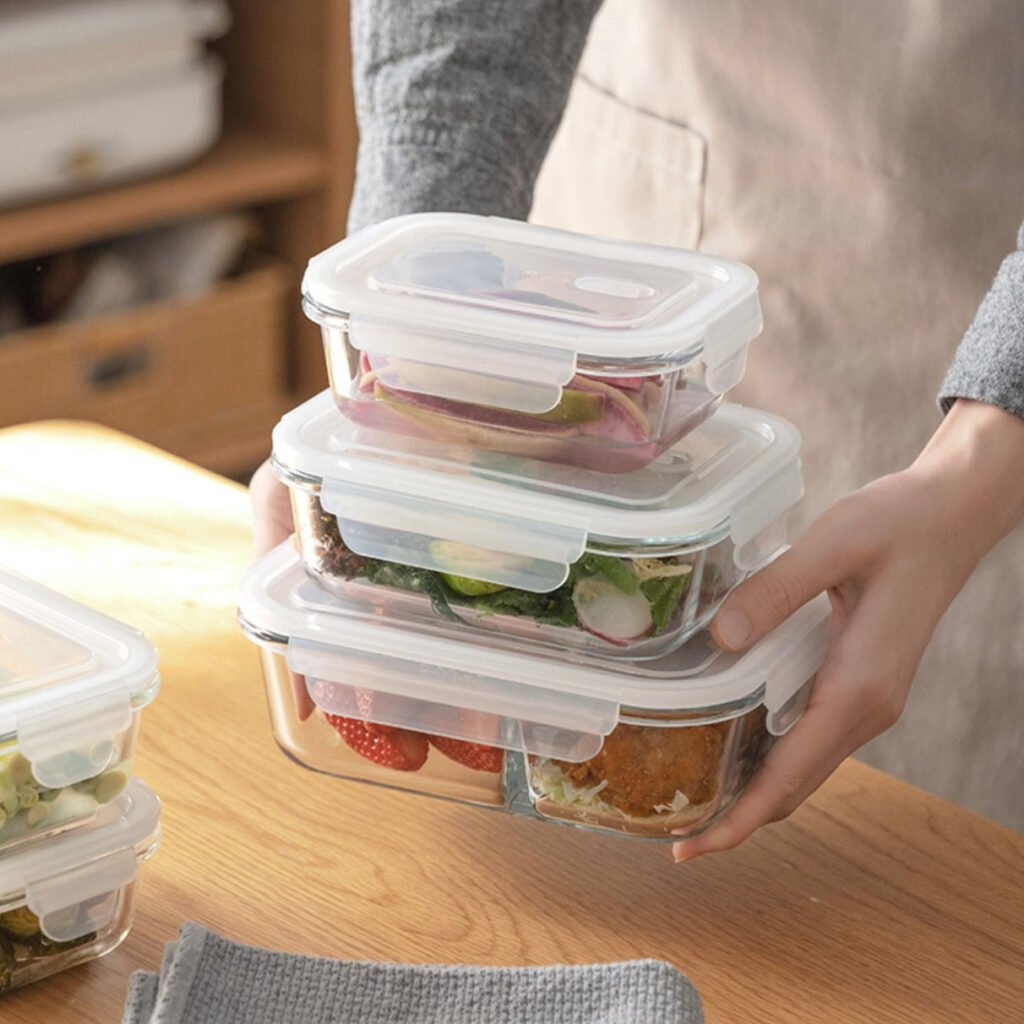 When it comes to glass containers, you should read the care/cleaning instructions in order to find out if its plastic lid is safe to place in the dishwasher. Otherwise, it's better to thoroughly hand wash and scrub them.
Food container plastic lids are commonly made with Type 5 plastic, which is considered to be dishwasher safe and can be placed on the top rack of a dishwasher. Type 5's plastic food-safe temperature is about 98oC.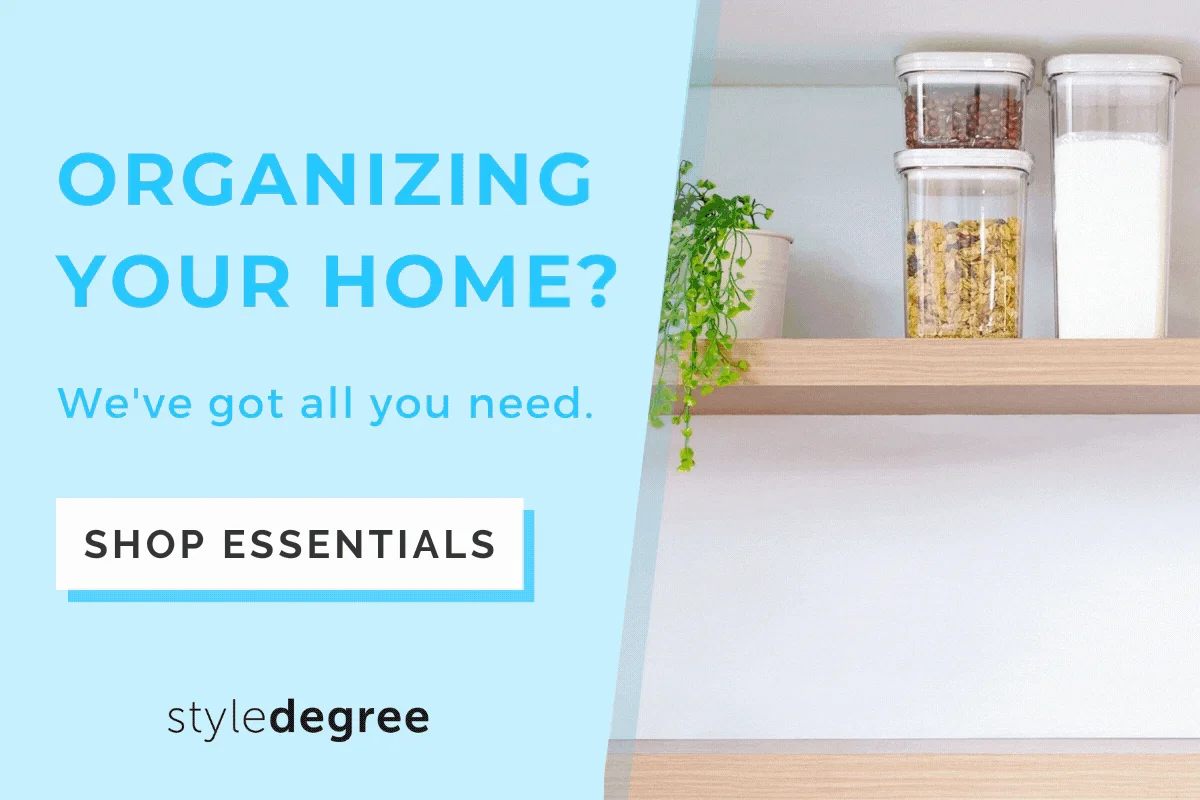 On Dishwasher Settings
Placing plastic (including ones correctly labelled) on the bottom rack will melt as the heating element of the dishwasher is there. In other cases, plastic in itself is difficult to dry in a dishwasher as it does not retain heat as well as other materials like ceramic or glass.
To prevent water accumulation, angle your plastic containers so that water can go downwards. You can also wash your plastics on the hottest dishwasher cycle setting so excess water will be reduced.
Below are common drying settings to take note of when using your dishwasher:
Heat Dry — Uses an internal fan to dry dishes
Fan Dry — Uses circulated room temperature heat to dry dishes

Uses less internal energy

Heated Rinse — Increases water temperature at the end of cycle and subsequently evaporates quickly
Air Dry — Opens the dishwasher immediately after a cycle to let out steam*
Generally, most plastics are able to withstand dishwasher heat of 140oF or 60oC. It's recommended to use the air-dry setting as it prolongs the life of plastics.
---
When dishwashing plastics, it's important to know which ones are dishwasher safe and how best to clean them using the settings available. Tell us down below if you wash your plastics in the dishwasher, or washing them by hand!