Spread festive cheer this Chinese New Year by organizing a virtual family gathering through Zoom or other video calling apps.
We have created 6 Chinese New Year-themed Zoom virtual backgrounds to help you jazz up your virtual celebrations and they are all FREE to download!
---
1. Huat Ah!
A popular Chinese New Year phrase isn't it? Bring in luck and prosperity with this adorable virtual background!
Note: Unclick the option of "Mirror my video" on Zoom to have the text not flipped.
---
2. CNY In The Living Room
Living room in a mess?
Then this living room virtual wallpaper with Chinese New Year decorations will be the perfect match to hide that mess and showcase a beautifully neat living room.
P.S For the best video angle, our Ergonomic Adjustable & Foldable Laptop Stand will fit the bill.
Click here to download it. Do note that you should upload it as a video for this.
---
3. CNY Virtual Bingo To Add Fun
Other than catching up with each other's lives, add a game segment to keep things interesting! This Chinese New Year virtual bingo is sure to add in laughter virtually.
Game rules:
Appoint a game master to lead the game, start by calling out each card from left to right in a zig-zag manner.
If the card applies to your family, mark a " ✔ "
When any family has all "✔" covered diagonally, across a row or vertically in a column, they should say "BINGO!"
The first family to complete 2 rows wins!
---
4. Mandarin Oranges
Exchange Chinese New Year greetings with this cute mandarin oranges virtual background.
---
5. 新年快乐 Family Greetings
Ring in festivity with this classic CNY virtual background!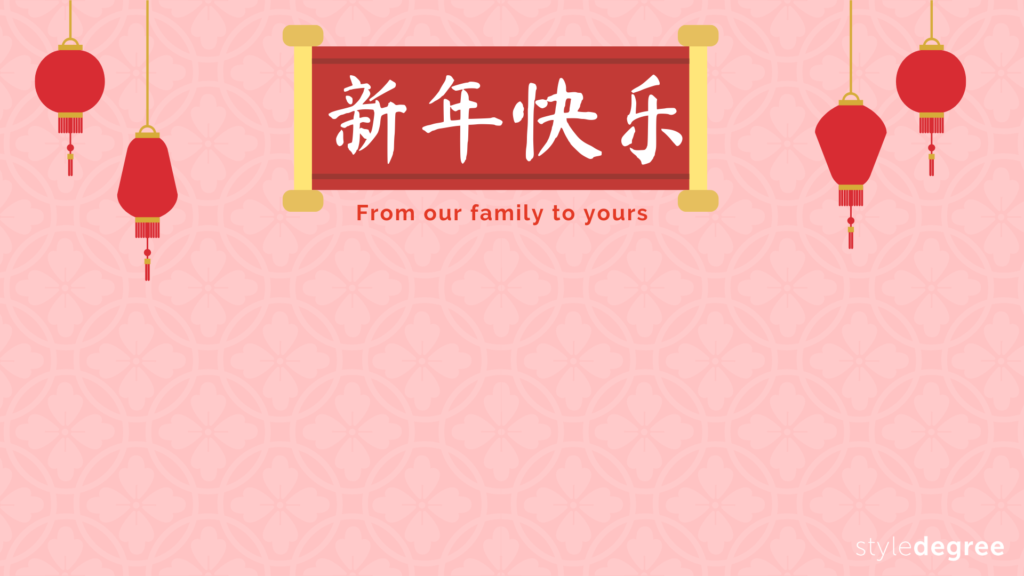 ---
6. Happy CNY!
Catch a mini lion dance performance while Zooming with your family and friends!
Click here to download it. Do note that you should upload it as a video for this.
---
Which Chinese New Year virtual background is your favourite?
Let us know in the comments below!