"I have nothing to wear." Has this thought ever crossed your mind despite having tons of clothes to wear? Most of the time, people forget what they have in their wardrobe, so they repeat the same pieces of clothing.
This is where closet organization apps come in. By uploading pictures of your clothes onto the app, you create a virtual wardrobe where you can see everything with just a swipe. You can categorise and organize clothes according to type, occasion or weather. Some of these apps even suggest outfit ideas if you're at loss on what to wear.
We tried out 3 different closet organization apps that are available on the market – Pureple, Cladwell and Closet+. Read on to find out our experiences with these apps!
---
1. Pureple
The first app that we tried out is Pureple – a closet organizer and outfit planner that can be found on both iOS and Android. Pureple offers a pro version for S$7.48/month, which enables backup, removes advertisements and allows use on multiple devices. This time, we decided to stick to the free version.
Pureple offers various useful features such as cataloguing your clothes into different categories, planning outfits for future occasions by adding them into the in-app calendar and creating your outfits. Alternatively, you can let the app style you based on the weather or occasion.
If you're feeling a little daring, let the community create an outfit for you; just type in what kind of outfit you need.
What We Loved About It
Extensive Catalogue: It's easy and convenient to set up our virtual wardrobe as we can choose clothes from their in-app catalogue. Other options such as uploading photos of clothes with its camera function were also available.
Tip: When taking photos of your clothes, it's better to take them against a clean wall so it's easier for you to have a clear idea when you're styling.
Planning Future Outfits: With the calendar feature, we planned and logged various outfits for the week. We hung out our pre-planned outfits on an outfit hanger – it takes away messy mornings and unruly clothes piles on the floor!
Wardrobe Insight: Decluttering has been made easier with this feature! Pureple takes note of our favourite and least worn clothing pieces. Whenever we need to declutter, the 'least worn' tab helps us decide which items to donate or sell.
Check out our StyleMag article on Ultimate List Of Places To Donate Old Clothes & Items in Singapore!
What We Disliked About It
Inaccurate Outfit Algorithm: For app-suggested outfits, Pureple allows you to swipe right or left, denoting if you like or dislike an outfit. However, it seems that the algorithm doesn't take it into account as we've been presented with the same outfit suggestions multiple times despite disliking them.
Presence Of Advertisements: For every outfit suggestion, we have to sit through a 15 to 30-second advertisement. The advertisements banners on the app were also rather distracting. The free version offered plenty of interesting features but the number of advertisements made the whole experience unpleasant.
Poor User Interface: After going through outfit suggestions from the app, there was no button to return to the previous screen, so we had to exit the app before re-entering.
---
2. Cladwell
The next app that we tried out is Cladwell – a virtual closet organizer and stylist that can be found on both iOS and Android. Cladwell offers a 7-day free trial and if you want to continue using it, you can choose either a monthly (S$6.98) or yearly (S$73.98) subscription plan.
Cladwell offers an extensive number of features; a large catalogue to set up a virtual wardrobe, uploading your clothes, daily app-suggested outfit ideas and the option to create capsule wardrobes for different occasions.
Also check out on StyleMag: How To Build A Capsule Wardrobe In 3 Easy Steps
What We Loved About It
Weather-Appropriate Outfits: Cladwell provides new daily outfit ideas based on the weather, helping us fully utilise our clothes. Additionally, we can edit it based on our preferences too. Along with the styling tips, dressing up in the morning has never been easier.
Style Data: By logging our daily outfits, Cladwell will present data on our styles such as frequently worn colours or items. With a better understanding of our style, we can make smarter shopping choices. For instance, we should stick to neutrals as it's a colour palette we often reach for.
Shopping Suggestions: Based on your wardrobe, Cladwell suggests clothes to buy and how to style them with items in your wardrobe. It encourages us to make mindful purchases instead of buying items impulsively and not wearing them.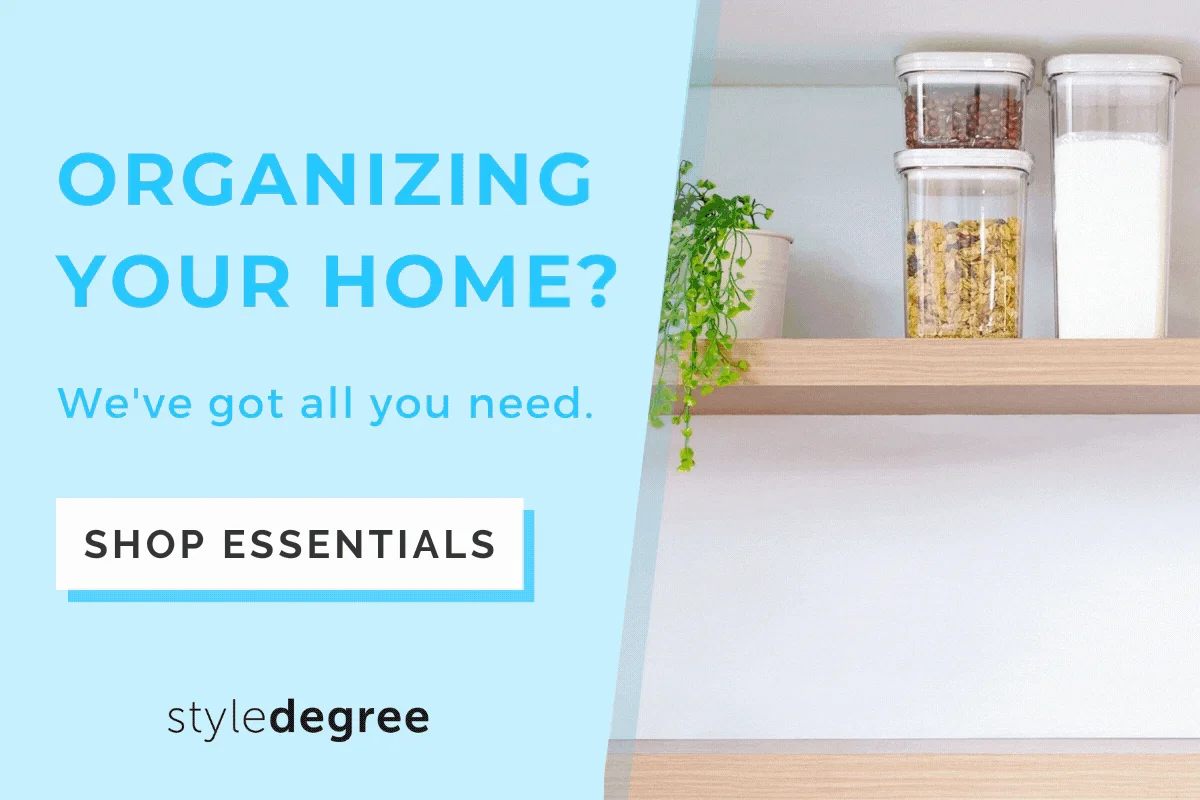 ---
3. Closet+
Closet+ brands itself as the "swiss-army knife of style assistants". A closet organizer and outfit planner, this app is only available on iOS. This time, we tried out their free version but Closet+ do offer a pro version as well.
You can choose from multiple pro versions – create multiple closet spaces (S$2.98), a full version that removes advertisements and outfit limits (S$4.48) and an everything version that includes features mentioned before plus extra upgrades (S$8.98). These prices are a one-time fee.
Unlike the other 2 apps, Closet+ is a simple app that offers a limited number of features – wardrobe organization, outfit builder, outfit planner and a packing list that eases the packing process.
What We Loved About It
Creating Outfits: This feature lets you create outfits in advance and categorise them (e.g work, casual, weekends). We found this to be helpful and convenient for outfit inspiration – simply click on a category to gain inspiration.
Planning Future Outfits: We loved how we could pre-plan outfits for the week with its calendar function. No more frantically pulling stuff out of our wardrobes and rushing to get dressed in the mornings!
The "Packing List" Feature: When packing for a staycation, we found this feature to be really handy for planning outfits. To ensure that we're packing the right clothes, we used the notes section to jot down our itinerary.
Download our Staycation Packing List here!
What We Disliked About It
Absence Of In-App Catalogue: Closet+ required us to manually upload every single photo, which takes a lot of time and effort. There's no option to edit or crop the background too, which makes the closet seem unappealing.
Tip: Find a picture of your clothes online, download them on your phone and upload it onto the app. Not only does it save you time and energy, but your clothes are also professionally taken!
Counterintuitive Icons: For an app that doesn't offer too many functions, Closet+ is rather difficult to use. The app is rather text-heavy and it uses drop-down bars so it's easy to get lost. The buttons and icons aren't intuitive and we often struggled to add an item or edit a category.
---
The Final Verdict
After trying out these 3 apps for 1 week, we found that Cladwell benefitted us the most!
From this app, we were more aware of the clothes we have and can utilise every item. We no longer make wasteful purchases – instead, we plan and ensure that the new pieces go well with our current clothes. Getting ready in the morning is also a breeze with the suggested outfits.
Based on our experience, we find that this is a great app if you want to organize, keep track and fully utilise your clothes. However, you still have to make an effort to declutter and maintain your wardrobe. Cladwell will be a handy companion that simplifies the shopping and styling process!
My books show people how to tidy up, and Cladwell can help those who've finished tidying their clothing by helping them create a capsule wardrobe. Once you understand your fashion preferences and begin to shop intentionally, you'll be closer to living your ideal life.

– Marie Kondo
If you need help tackling your wardrobe, check out our StyleMag articles on 7 Helpful Tips To Decluttering Your Wardrobe & Ensuring That It Always Stays Neat.
Will you be trying out these closet organization apps? If yes, which one? Let us know in the poll below!
[yop_poll id="6″]
Enjoyed this post? Join us on Instagram @style_degree, Facebook and Telegram @HomeownersSG, where we share the best home organization tips and cleaning hacks!