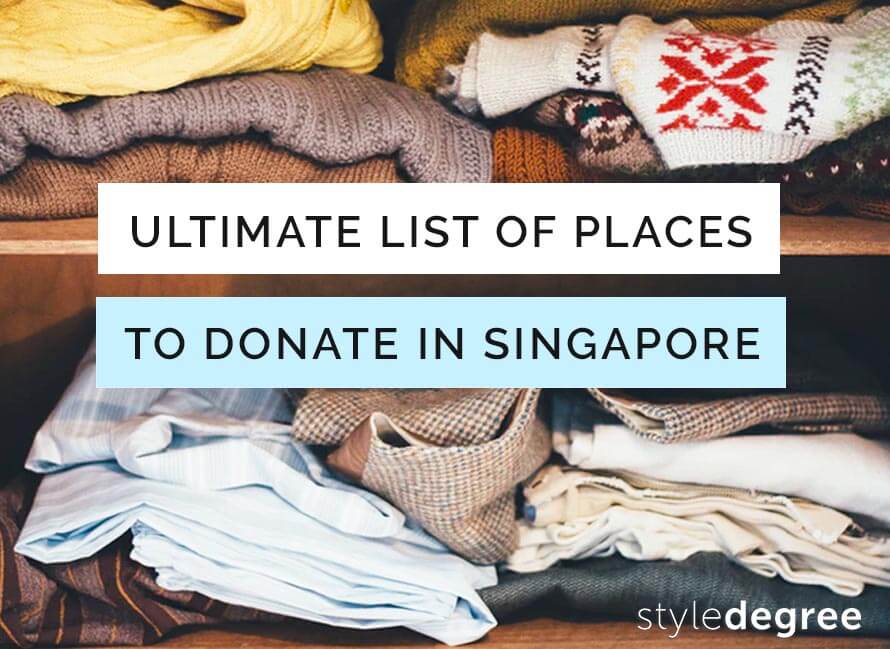 With the new year arriving, it's time to declutter all your excess items at home. Don't just focus on decluttering, While you're in the process, look for any goods that are still in usable condition and consider donating it to charity or recycling drives. That way, you can make a difference in someone's life or the environment!
Consider giving to the following more niche organizations with specific requirements, so you'll know your act of kindness goes a long way.
After you've decluttered, remember to keep your home organized with our range of home organizers for your wardrobe, kitchen, bathroom and more!
Disclaimer: We do not represent any religious, charity, non-profit organisation and stand from an unbiased point of view.
---
Click on each category to navigate directly to the list of donation areas.
---
Updates (as of 12 June 2020): Most donation collection centres have been affected by the ongoing COVID-19 precautionary measures. However, there are some that are still in operation. These include: 
---
Donate Old Clothes & Garments
1. Greensquare
What They Do: With the amount of clothing being discarded, Greensquare wants to make a difference by doubling the percentage of recycled textiles, from 7% to 14% by 2020. They provide textile recycling services and operate such that textiles are kept in a closed recycling loop in order to reduce environmental pollution and conserve natural resources.
What's Accepted: They take in clean clothes, wearable paired shoes, household linens, and accessories such as belts and bags. Mouldy, torn, and stained items will be rejected.
Where & How To Donate: Drop off your items at any point that is part of Greensquare's list.
2. Metta Welfare Association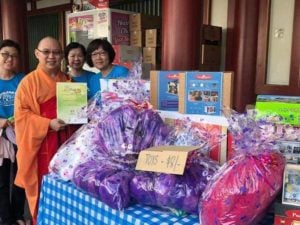 What They Do: Metta Welfare Association operates 10 welfare centres in Singapore, in the areas of Children Care, Medical Care, Disability Care service and more. From the young to the elderly, the infirm to the terminally ill, Metta transcend racial and religious barriers to enhance the quality of life of their beneficiaries.
What's Accepted: They take in wearable and usable clothing for men, women, and children. Plus, they also accept belts, handbags, and books. Not only that, electronics and groceries are allowed too.
Where & How To Donate: If you're looking to donate clothing, there is a blue recycling bin just opposite Metta Building's basement car park lift. Make sure you pack all your items in a plastic bag before you drop them off, for hygiene purposes. As for groceries, you can buy and donate a specific list of goods through Fairprice.
Drop off your donations at Metta Building, 32 Simei Street 1, S(529950).
3. Dress For Success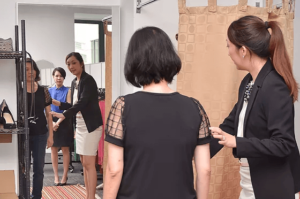 Note: As of March 2019, Dress For Success won't be accepting any clothes besides plus-size clothing, until further notice.
What They Do: Dress for Success gives a network of support for unemployed women. Not only do they offer professional attire, they regularly provide self-help and advice to help women enter the workforce, resulting in long-lasting solutions that help the women break poverty and eventually become financially independent.
What's Accepted: Comfortable professional clothing like blazers and twin-sets. They have to be gently cared for, and not more than 5 years old. When donating, the clothing has to be delivered in person.

They are open on weekdays, from 10am to 6pm. On weekends and public holidays, they are closed.
Where & How To Donate: You can only make a donation after arranging an appointment. To do so, you'll have to give them a call using the number from their website.
Drop off your donations at 6 Ubi Road 1, #04-11 Wintech Centre S408726.
4. Uplift Project
What They Do: Uplift Project, a volunteer-run organization that provides communities of disadvantaged women an opportunity to own bras. In these communities, bras are highly unattainable for these women, which is why Uplift aims to provide them with these necessities at their request. They do that via their donation drives, which reaches out to overseas communities such as the Solomon Islands and Fiji.
What's Accepted: Normal bras that are in good condition – ranging from sizes A to DD, nursing bras that are able to catch leaks, mastectomy bras and breast prostheses, and new underpants.
Where & How To Donate: Before you donate your used bras, you have to contact Singapore coordinator Zen at [email protected]. Note that you should not send your bras to the drop off points listed on their website without confirmation.
5. Wacoal Bra Recycle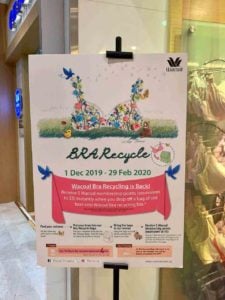 What They Do: Wacoal's Bra Recycle programme aims to gather old bras and turn them into eventual products that will benefit the environment. From 25 Wacoal outlets, you can get a Bra Recycling Bag to store your old bras, and drop the package off into their bra recycling bin.
What's Accepted: As long as your bras are old and damaged, they qualify for the recycling initiative. Bras from other brands are also accepted, so you don't have to worry about that!
Where & How To Donate: Head down to any one of the 25 Wacoal outlets and pass your recycling bag, with your old bras inside. You'll also get 5 membership points from your donation. Note that this lasts until 29th Feb 2020, so hurry down while it's still early!
6. MINDS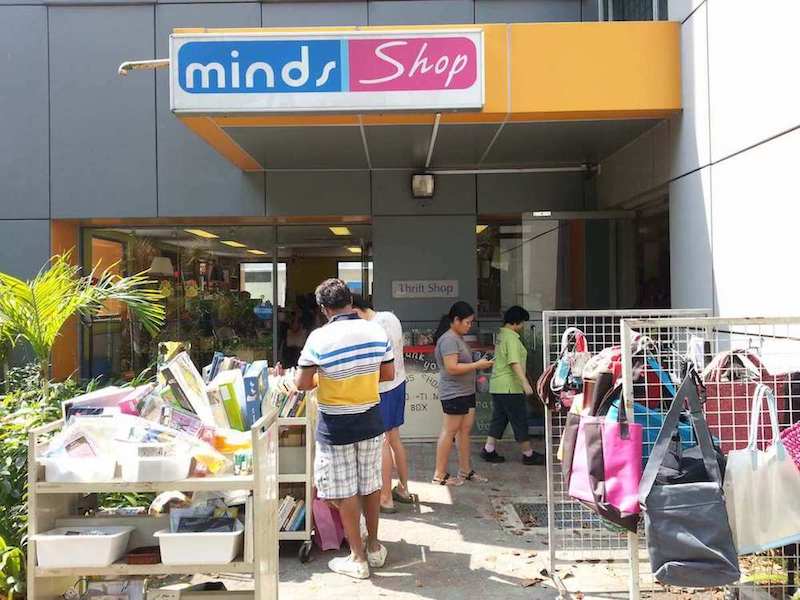 What They Do: MINDS organization runs 4 thrift shops – at Margaret, NTUC Healthcare, Woodlands, and Rosyth. Their thrift shops have a wide offer of items for bargain hunters, and are run by the MINDS trainees who get vocational training in interacting with customers who visit.
What's Accepted: MINDS recommends donating items like old wearable clothes, accessories, baby and children's products, and crafting tools. They don't accept food, textbooks, used toys or puzzles that have missing parts. The full list of items allowed and disallowed can be found here.
Where & How To Donate: You can choose to pass the packed donation items to the staff, or put them in the collection bin outside every MINDS shop, during operating hours. The exception goes to MINDS Shop [email protected] Healthcare, where they don't take in donations.
Drop off your donations at MINDS Shop @ Margaret 800 Margaret Drive, Singapore 149310, MINDS Shop @ Woodlands 30 Woodlands Ring Road, Singapore 737883, or MINDS Shop @ Rosyth 29 Rosyth Road, Singapore 546190.
7. Tzu Chi
What They Do: Every second Sunday of the month, Tzu Chi holds a Recycling Day. With the support of Residents' Committees, the void decks of HDBs are turned into temporary recycling points. Residents are invited to bring their old, unwanted items to sort along with others. The Recycling Day promotes kinship and neighbourliness, as well as the spirit of teamwork as everyone works together during and after the event.
What's Accepted: The recycling points are sorted into categories, like papers, plastics, clothing and more. However, they don't collect certain products such as pillows, rubber containers, and wooden products at their points. The full range of categories that can and cannot be donated is shown here.
Where & How To Donate: Apart from their monthly Recycling Days, they also hold Night-time Recycling and Day-time Recycling. Find the full list of recycling points here.
8. H&M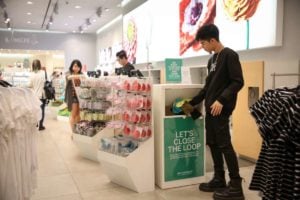 Are you a fashion addict who wants to embark on an eco-friendlier path?

What They Do: H&M's Garment Collection Programme is a good start! It's a global initiative that aims for a sustainable fashion future.
Essentially, the breakdown of the framework is Rewear, Reuse, and Recycle – clothes that are able to be reworn will be marketed as second-hand clothing, and damaged material gets converted into other products, such as cleaning cloths.
They'll also get a new lease of life as textile fibres, or can be used in the auto industry as insulating and damping materials.

What's Accepted: Clothing in any condition should be put into the H&M recycling bins located in 11 outlets across Singapore. Not only will you benefit the environment, you also can do the same for your wallets. When you drop your used clothes into the bin, a 15% discount voucher is yours!

Where & How To Donate:
All 11 island-wide locations of the bins can be found on H&M's website.
9. The Salvation Army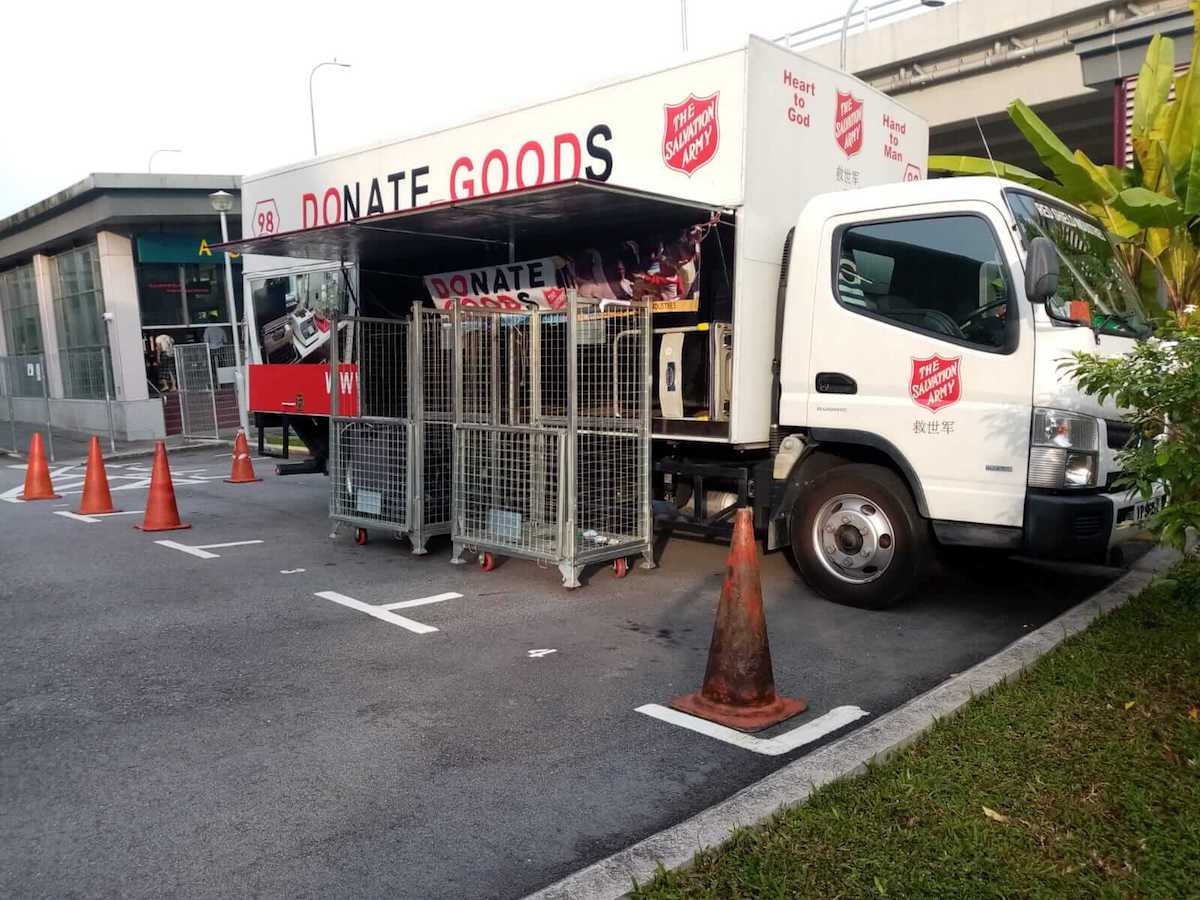 What They Do: With a comprehensive network of social services for children, families, the elderly and more, The Salvation Army reaches out to the needy and disadvantaged communities within society.
Their social enterprise arm, called Red Shield Industries, helps to reuse, recycle, and restore donations from the public for their Family Thrift Stores. The sale of the donated products at the Stores will in turn generate income to care for the communities they serve.
What's Accepted: For donations-in-kind, The Salvation Army accepts used clothing, household goods, toys, books, and electronic devices.
Where & How To Donate: Drop off your donations at their 'Donation In Kind' booths, listed here.
If you wish to donate large appliances like furniture, you can arrange for a collection service by contacting them through either of these – telephone 6288 5438, WhatsApp 8520 5343, online booking on Red Shield Industries, or by emailing [email protected], providing a brief description of what you want to give.
---
Now that all your unwanted clothes have been decluttered, it's time to get your wardrobe organized! Explore our range of closet/wardrobe organizers that helps to maximise space in your wardrobe and keep your garments neatly placed!
Also check out on StyleMag: How To Build A Capsule Wardrobe In 3 Easy Steps
---
Household Items
10. Pass It On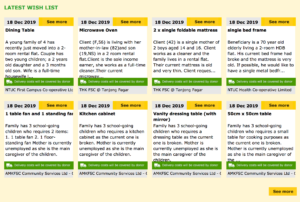 Most of the time, you don't really get to know who your donations specifically benefit. Pass It On begs to differ, with a board on the homepage having wish lists individually tailored to each donee's needs!
What They Do: Pass it On was started by the Central Singapore Community Development Council, and managed by The Helping Hand. As it donates to the disadvantaged and needy, the website will match the item you're offering to a particular wish list of the individual! Social workers also use this platform to benefit the families they are in charge of caring for.
What's Accepted: A wide range of items, as long as they are in working condition. Furniture, electrical appliances, or medical aids – such products are common in the market. You can publicize your offer by posting a photo of what you'll give away, and wait for someone to accept your donation. All the latest individual wishlists are on their homepage, and provides the donor with detailed information on what the beneficiary specifically needs. This is a good way to know that what you donate will directly benefit the recipient.
Where & How To Donate: Prior to donation, you will have to sign up as a member, then fill up the form on the website to confirm your address. Secondly, note that for some deliveries, the costs will have to be covered by the donor.
Drop off your donations at The Helping Hand, 819 Upper Serangoon Road, S534678.
11. Chen Su Lan Methodist Children's Home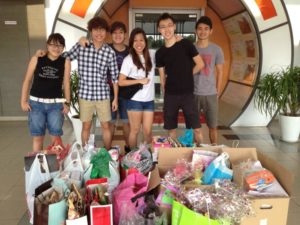 What They Do: Chen Su Lan offers temporary protection and shelter to boys and girls aged between 5 and 21, of different ethnic and religious backgrounds, who come from needy and disadvantaged families. The ultimate outcome from providing nurturing and care, is for the children to be reunited with their families or return to society.
What's Accepted: In order to keep the home running and provide for the children's needs, CSL needs donations in-kind, especially household items such as toiletries. Groceries are also allowed to be donated. They only receive donations in-kind during their office hours, which is from 9am to 6pm, Mondays to Fridays. Public holidays are excluded.
Where & How To Donate: Before you donate, make sure to contact the staff beforehand to arrange an appointment and discuss what you can bring along, by sending an email to [email protected], or calling them 6713 9150. The home's needs vary weekly, and there is limited space.
Drop off your donations at 202 Serangoon Garden Way, Singapore 556057.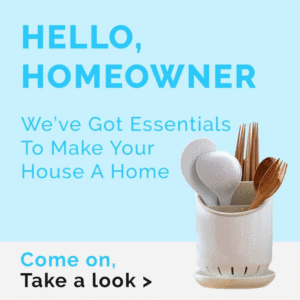 Children, Baby, & Maternity Items
12. Blessings in a Bag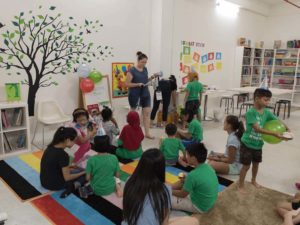 Young volunteerism is significantly on the rise, such as homegrown youth organization Blessings In A Bag!
What They Do: Blessings In A Bag aims to provide every child and family in challenging situations, such as lack of shelter and financial trouble, with sufficient help and tools to ensure they can thrive. Recently this year, they partnered with Amazon SG to raise funds, and got Lumiere Montessori House as a beneficiary!
What's Accepted: As they mainly cater to young children, they accept children's books, lego toy sets, as well as educational board and card games. If you plan to donate, it's important to know that they have to be in new or almost new condition. Secondly, the team has a specific wishlist of items that are needed, so you can get a better idea of what to give.
Where & How To Donate: You should check out their upcoming donation drop off dates and timings, as not adhering to the listed timings may result in cleaners throwing out your items. That being said, it's good to follow the wishlist at the bottom of their 'Matchmaking' page.
Drop off your donations at Blessings in a Bag, 315 Outram Road, #08-06A, Tan Boon Liat Building, Singapore, Singapore.
13. Dignity Mama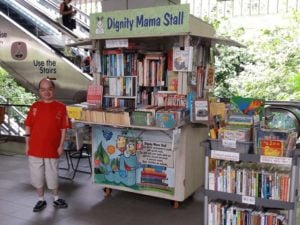 What They Do: Dignity Mama, under Project Dignity, gives young adults with disabilities the chance to learn entrepreneurial skills and begin independent lives. Using a micro-enterprise model and a steady supply of zero-cost products, they run kiosks stationed at a few parts of Singapore hospitals such as Khoo Teck Puat, NUH, and Ng Teng Fong. It's a 3-in-1 method – the books offered are affordable, aim to foster a reading culture, and reduce waste by taking in unwanted books.
What's Accepted: Used books that are still readable, but not published before 2000. They take in children's fiction, including comics. As for adult fiction and non-fiction, they don't allow science fiction. Magazines like National Geographic and Reader's Digest are acceptable, but their issues have to be publications that are from 2015 and onwards.
Where & How To Donate: You're required to fill up a form provided on their page, detailing which drop-off location you'd like, the preferred date and timing, and a brief description of the books you will be donating.
Drop off your donations at National University Hospital, 1 Lower Kent Ridge Road, #01-39, One @ Kent Ridge. Singapore 119082 or Ng Teng Fong, 1 Jurong East St 21, Tower A, NTFH Clinics, #02-10, S609606.
14. Babes Pregnancy Crisis Support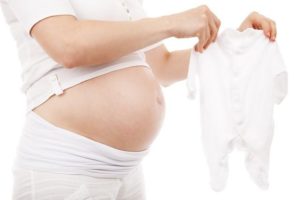 What They Do: Babes is a voluntary welfare organization, with the aim of providing support, assistance, and guidance to pregnant teenagers aged 21 and below. They also offer a 24-hour SMS helpline as a mode of communication in order to reach out to the affected girls non-threateningly.
What's Accepted: The organization takes in unexpired formulated milk powder, diapers, pre-loved baby's clothing, prams, and strollers.
Where & How To Donate: As space is small, you have to first email the organization at [email protected]. This is to confirm the items you'd like to give away, and book an appointment to drop them off.
Drop off your donations at Blk 26, Jalan Klinik, #01-42/52, Singapore 160026.
---
Now that you've passed on the toys and clothes that your children has outgrown to the needy children in Singapore, it is important to organize your kid's room.
A few rules to abide by when it comes to kids organization – categorise similar items together and store them in storage boxes/containers, label them after so that it can be easily retrievable.
Explore our range of Kids Organizers to help you get started!
Also check out on StyleMag; 13 Space-Efficient & Unique Kids Room Organization Ideas
---
Electronic Devices
15. StarHub RENEW Bin & Singtel ReCYCLING Programme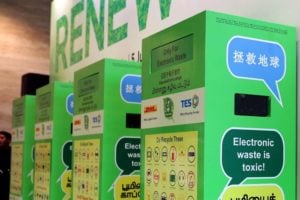 If you don't know what to do with your dead electronic devices, don't discard them just yet. Instead, put them in the e-Waste bins from the RENEW and ReCYCLE programmes!
What They Do: The RENEW programme, started by StarHub in 2012 on Earth Hour, is a flagship e-waste recycling movement that sends out the message of sustainability.
ReCYCLING has a similar, although only offering space for mobile phones, chargers, modems, and routers. In the ever-changing technological era, products are getting shorter shelf lives and life cycles, resulting in a spike in electronic waste.
RENEW & ReCYCLING both provide avenues for customers to recycle their unwanted electronic items. These programmes aim to reduce waste, and makes sure that the unwanted materials get a new lease of life, instead of going to the landfills.
What's Accepted: For RENEW, any electronic product can be recycled, but they must be able to fit into the bin's 470mm by 120mm slot. Here are a few items you can donate for recycling – DVD players, car stereos, and computer mice.
ReCYCLING has a similar, although only offering space for mobile phones, chargers, modems, and routers. Before you drop it off into a ReCYCLING bin, make sure you backup and remove your data from the devices, and remove any old SIM and memory cards, unless you want to recycle them as well.
Where & How To Donate: Drop off your donations at any of the 465 RENEW bins at 420 locations around Singapore, or the 20 locations with the ReCYCLING bins.
You can also choose to post your e-waste without any extra postal charge with their ReCYCLE envelopes.
16. Project Homecoming
If you thought your printers couldn't take part in the environmental cause, Project Homecoming asks you to rethink that.
What They Do: Started by Epson, Project Homecoming supports recycling unwanted ink and toner cartridges, as part of the effort in environmental conservation. It is jointly led by Canon and Epson, and supported by National Environmental Agency and National Library Board. Using proper recycling methods, resources can be conserved and minimise the impact of environmental pollution.
What's Accepted: Any used ink and toner cartridges, as long as they are functional.
Where & How To Donate: National Library Board is the first venue partner for this project.
Drop off your locations at any one of Project Homecoming's 20 Donation boxes here.
Food
17. Willing Hearts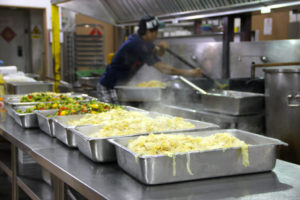 What They Do: Willing Hearts is a team of volunteers that operates a soup kitchen that prepares, cooks, and distributes 5,000 daily meals to over 40 locations around Singapore. Their beneficiaries include the elderly, disabled, migrant workers, and children from single parent families.

What's Accepted: The organization has a list of food they accept, including rice, bee hoon, and macaroni. If you have fresh or frozen ingredients to donate in large quantities, you have to fill up a form here.
Where & How To Donate: Drop off your donations at 11 Jalan Ubi Blk 6, #01-51, Kembangan, Chai Chee Community Hub, S409074 between their operating hours of 4:30am to 3pm.
18. Food From The Heart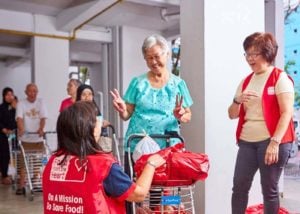 Did you know that bakeries throw out their unsold bread, which adds to the pile of food waste?

What They Do: Food from the Heart is a non-profit charity organization, established in February 2003. They work with bakeries, with volunteers delivering bread that bakeries didn't manage to sell off, reaching out to the less fortunate communities of Singapore.
Via a food distribution programme, they help various schools and welfare homes, such as Lions Home For The Elderly and MINDS Home, alleviate hunger and bring smiles to them.
What's Accepted: They allow non-perishable items such as biscuits, baked beans, button mushrooms, and condensed milk. Before coming down to their warehouse, you should give Food from the Heart a call. You can also donate accordingly with FTTH's wishlist.
Where & How To Donate: Drop off your donations at the FTTH warehouse: 130 Joo Seng Road, #03-01, Singapore.
They operate from Monday to Friday, 9am to 6pm.
Alternatively, you can buy items online to donate straight to FTTH, with free delivery.
---
With that, here are the ultimate list of charity organizations and recycling initiatives you can give to. We hope you feel inspired to donate your unwanted clutter to benefit the needier communities in Singapore. Spread the love by sharing this StyleMag article to family and friends!
Get useful tips on home organization, decor and more by joining us on Instagram (@style_degree), Facebook and join our Telegram channel (@HomeownersSG)!