This December holidays, are you ready for a relaxing staycation or "Singapoliday" with your kids and loved ones?
Pack for your family staycation without feeling stressed up with our comprehensive staycation packing checklist and handy travel tips!
---
What To Pack For Your Children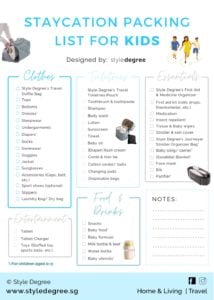 Click here to download our Staycation Packing List For Kids!
Many variables are out of your control when travelling with children – will they cry or fall sick? To lighten your load (and worries!), we've shortlisted the absolute must-haves to keep you prepared when you're travelling with your children!
Must-haves for children
There are many things to pack for your children when you're away from home, but here are some of the items that are good to pack along for your staycation!
First-aid kit: Being in new places could cause your child to fall sick or get injured from playing around, so remember to stock up on bandages and basic medications in pill storage boxes or first aid organizers.
Snacks: You never know when you might get stuck in a traffic jam or if the restaurant's food isn't to your liking. Pack some snacks in our Double-Sided Portable Food & Snacks Container for both your children and yourself to keep you full until your next mealtime.
Pacifier: Having a pacifier on hand can be handy in helping to calm your baby down in a new environment. Be sure to bring pacifiers that your baby loves so that they won't be cranky!
(Swaddle) Blanket: This multi-purpose cloth is convenient for parents as it can be used as a light pram cover, a light blanket, changing pad or feeding cover.
---
5 Packing Tips For Mums
1. Call the hotel ahead of time to request for a crib
When you're on a staycation with your baby, they might not be able to fall asleep in an unfamiliar environment. Try to recreate their normal sleeping environment as much as possible by letting them sleep in a crib or by bringing along their crib sheets.
Call your hotels ahead of time to check if they have cribs available. If you're going to a kid-friendly hotel, they most likely will have cribs available upon request.
Alternatively, you could pack a portable crib with you – let your baby sleep in the portable crib a few nights before the trip to get them used to it. This will help them fall asleep easily at the hotel.
2. Pack clothes that hide stains
When your children are playing around, they'll inevitably stain their clothes one way or another. Pack dark coloured clothing such as deep blue or green that can hide away the spills and stains when you're out and about.
When you get back to your hotel, remember to quickly get rid of the stain! Check out our How To Get Rid Of 10 Types Of Common Stains article on StyleMag for a step-by-step guide on removing different types of stains.
3. Bring along something familiar from home
If you think your child might get anxious being away from home, let them pack a few of their favourite items such as stuffed toys or blankets. This would keep them comfortable and relaxed and it helps them fall asleep easier when it's nighttime.
Packing with your child not only gets them excited for the trip, but it also prevents you from packing toys they won't touch, helping you save luggage space.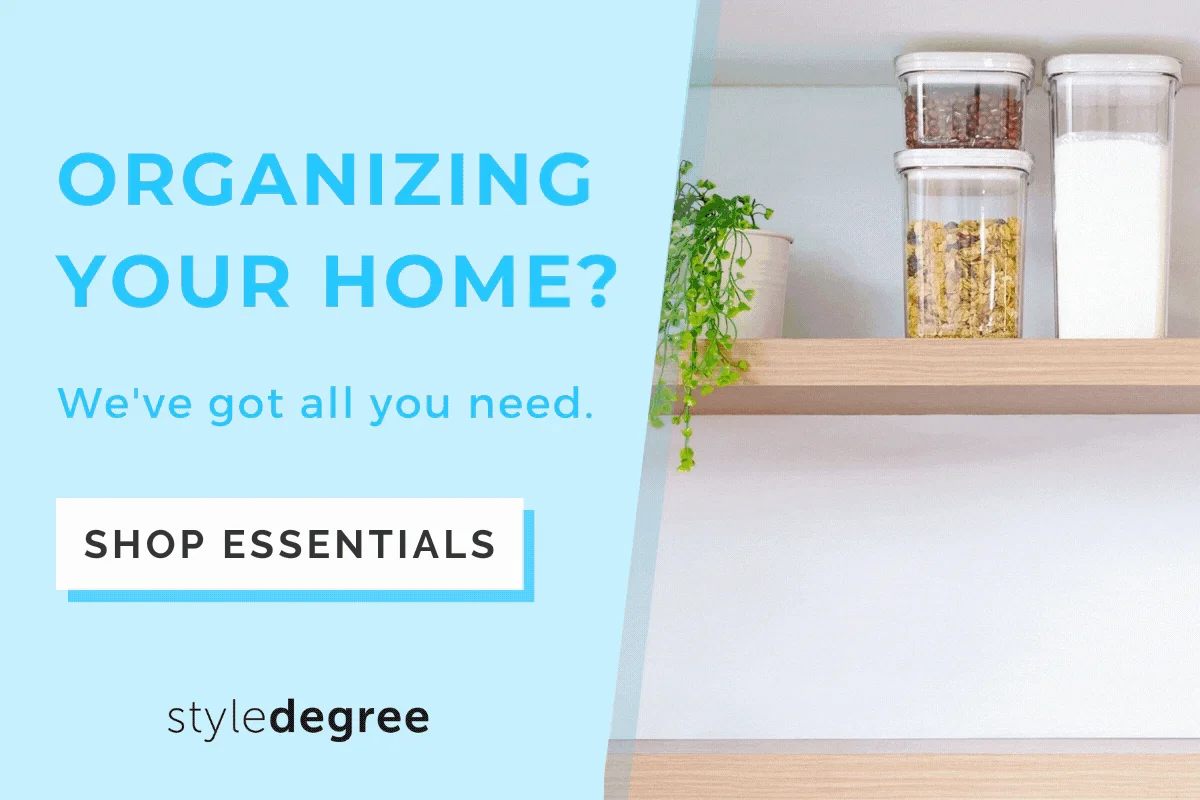 4. Utilise luggage organizers to organize your luggage
If your children are too young to carry their bags, opt to pack for your whole family into 1 spacious bag instead. Keep your family bag organized by storing all your bathroom essentials in 1 toiletry bag and designating 1 luggage organizer per family member – roll or fold their clothes before storing it inside the organizer.
Tip: You can utilise different coloured luggage organizers to segregate your family member's clothes. For instance, purple for mum, blue for dad and green for children.
Also check out on StyleMag: Folding Vs Rolling Clothes – What's The Best Way For Travel Packing?
5. Keep your contact information on your kids
You never know when you might accidentally lose track of your children, especially in crowded places. Give your children the contact information of all the adults available on the trip so that you have a higher chance of locating them.
Your contact information should include:
Name
Phone number
Place of staycation residence
Print out this information on a piece of paper, slip it in a lanyard and hang it around their necks in case of emergencies. You can also opt to slip it inside their pockets or stick it inside their shoe – anywhere as long as your children know where it is.
---
What To Pack For Adults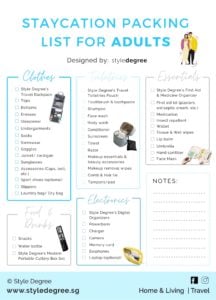 Click here to download our Staycation Packing List For Adults!
Now that you have your children's items settled, it's time to focus on packing for yourselves. Similar to the previous checklist, you can print or download our checklist onto your phone to make sure you have everything you need on your trip!
If you're travelling without kids, you can opt to use a travel backpack – it's comfortable to carry for extended hours and you can easily move around with it!
Also check out on StyleMag: 15 Cool Activities To Spend Your $100 SingapoRediscovers Tourism Voucher On
---
Are you feeling excited about your staycation trip? We hope these packing checklists and tips will help you in having a smoother staycation experience. The Style Degree team wishes you happy holidays and safe travels with your loved ones!
Check out our staycation travel bags for a hassle-free packing experience!