From gaining new knowledge and skills with free online courses, to still having fun with your friends with free online games, there are ample ways to ensure that being left to your own devices does not just mean mindlessly scrolling social media on your devices, literally.
Read on for free online activities that'll keep everyone (kids included) occupied at home!
---
On the hunt for a specific way to pass your time? Click on any of the links below to go straight to your activity of choice.
---
Free Online Courses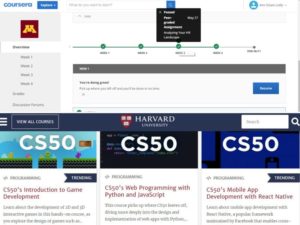 1. Coursera: Free online courses from a wide range of topics will be offered for free from now till 31 May 2020. In particular, you'll find Yale's most popular course ever, 'The Science of Well-Being', conducted by Professor Laurie Santos, available for viewing. Get ready to be blown away by how a simple shift in mindset can completely change the way you perceive the value of something!
2. Harvard University: Always dreamt of sitting in on an Ivy League course? You'll now have the chance to benefit from an Ivy League school. Sign up for courses in a wide variety of studies, such as programming and humanities, all courtesy of Harvard University.

3. Oxford Home Study Centre: Expand your horizons with 100% free courses that include material ranging from marketing to fashion design. In addition, you'll be awarded with a free course completion letter issued by the college, no strings attached.

4. My Skills Future: Brush up on your digital skills with the many free Microsoft courses available.

5. Udemy: Self-learn from these free IT related courses. In case you're spoilt for choice, useful reviews from those who've walked the path before you and also available for each course to help you make a decision.
---
Free Online Games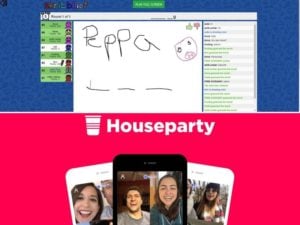 Online browser games
6. Skribbl.io: Up to 12 players. Take turns drawing and guessing each other's drawing in a side chat.

7. Krunker.io: Up to 10 players. A first-person shooting game that allows you and your friends to have a battle to the death to see who's the last man standing, and the ultimate sharp shot.

8. Kahoot: Compete with friends and family by attempting quizzes on a variety of topics like brain teasers, trivia, news and more. You can even create your own quiz!

9. Google Doodle: Revisit some of your favourite interactive Google Doodles through their archive, including popular doodles like 'Coding for Carrots'.
App games
10. Plato: A platform with many classic multiplayer favourites like 'Uno' and 'Scrabble'. Available for both iOS and Android users.

11. Houseparty: Up to 8 people per chat. Have fun with games like 'Heads Up!' or 'Trivia', all while chatting with friends via the group chat function. Available for both iOS and Android users.

---
Free Online Movies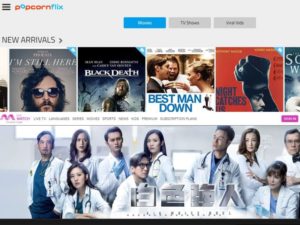 12. Popcornflix: Kick back and relax with classics like 'The Adventures of Tintin', 'Teenage Mutant Ninja Turtles' and more.

13. Tubi: Covering a wide range of genres, you'll find some big hits on this site, even those dating to 20 years back!

14. meWATCH: Support the local scene by streaming on-demand content from Mediacorp's archives and original web series. Singapore residents also get to enjoy exclusive content like live-streaming of Mediacorp's free-to-air channels.
---
Free Online Kids' Activities – For Learning, Reading & Games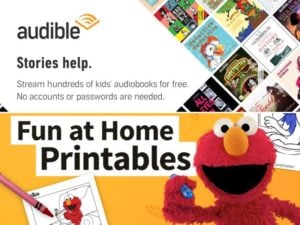 15. Audible: Access 100s of children's audio books for free to keep your little listener occupied during school closure.

16. TED–Ed: Provides answers to a wide variety of topics, even abstract ones your curious child might ask, in a digestible and highly engaging graphic form.

17. Sesame Street: Let your tot benefit from a multitude of free activity sheets and educational resources, all featuring their favourite Sesame Street characters!

18. Easy Kids Craft: Get crafty with your kids by trying out some of their step-by-step, kid-geared craft tutorials.

---
Free Online Workouts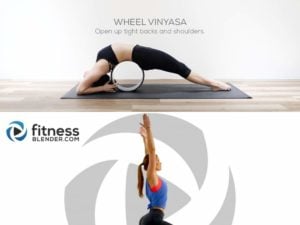 19. Hale Yoga: Take part in their #30flow30days challenge, which consists of 15 to 45 minute flow classes daily.

20. Fitness Blender: Follow along to their full-body workout videos, which can often be done without equipment and even make use of household furniture to help you get in shape.

21. Evolve MMA: Stream martial arts workouts tailored to exercising at home by their World Champion instructors all through the week.

22. Yoga With Adriene: Keep fit with high-quality free yoga videos offered on the YouTube channel, all from the comfort of your home!

23. Get Active TV: The official media channel for all things Singapore fitness, health and wellness. Follow live virtual classes led by some of the biggest Singapore fitness personalities.

24. EV Dance: Groove along to their free IG Live dance classes, with a class available for every single day of the month of May.

25. 30 Days Flat Ab Challenge: Hop on Blogilates' 30 days challenge to get yourself toned with some great ab moves plus an increase in your intake of water. A downloadable challenge sheet is also provided so you can print it out for easy reference!

---
Free Online Challenges To Have Fun With
26. 28 Days of Home Organization: Take part in Style Degree's very own #OCDchallenge, to help you get all parts of your home neat and clutter-free in just 28 days.

Also check out on StyleMag: 28 Days Of Home Organization While Working From Home (+ Printable Challenge Sheet!)

27. The Happiness Challenge: A smile goes a mile, just like how you feel excited when you #UnwrapHappiness with us! Style Degree is bringing you 28 ways to make your days happier, over 28 days through simple actions! Head over to @style_degree to check out what fun ideas are in store.
28. #StayHome Photography Contest: Take a shot at winning some money as well as health screening packages from Raffles Health insurance by sharing what #StayHome means to you! This contest ends on 26 May 2020.

29. Reading Challenge: There's a wealth of knowledge to be gleaned from books, so dive right into some good reads with the #Read20in2020 challenge! Tasked with reading 10 fiction and 10 non-fiction books, there's bound to be a good read for everyone!

---
Free Online Books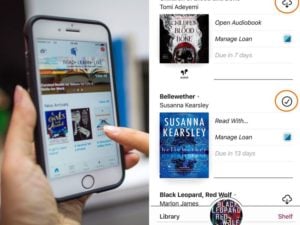 30. NLB Mobile: Gain access to eBooks, audiobooks, eMagazines & eNewspapers at your fingertips, all with your NLB membership. Available for both iOS and Android users.

31. Libby: You may be redirected from NLB Mobile to Libby, which also uses your NLB membership to allow you to borrow and place holds (reserve) on books. Boasting a more user-friendly interface, Libby is a great option for those who love reading on the go. Available for both iOS and Android users.

32. Wattpad: Download the app to read free eBooks from budding writers, even while offline. If you're feeling creative, you can post a book on the platform for others to enjoy as well! Available for both iOS and Android users.

---
Free Online Cooking & Baking Tutorials
33. Spice N' Pans: Learn how to make delicious home cooked meals from this Singaporean couple on their Youtube channel, Spice N' Pans.

34. The MeatMen: Started by 4 Singaporeans who aim to simplify recipes to prove that cooking at home isn't that difficult, they offer cooking tutorials on their YouTube channel and recipes on their website.

35. Spice Bangla: Featuring gorgeous cinematography and food, their easy-to-follow recipes will have you cooking and baking like a pro in no time.

36. Apron: Bake to your heart's content with their satisfyingly minimalistic videos that feature bakes ranging from cakes, to bread to muffins and more!

Also check out on StyleMag: 4 Easy & Healthy Meals The Whole Family Will Love (Kid-approved!)

---
Free Online Virtual Tours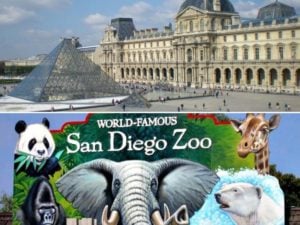 37. Museum Views: Google Arts & Culture takes you on virtual tours of some of the world's greatest museums and heritage sites, completely free of charge.

38. Louvre Museum: Beat the crazy queues for a glimpse of the Mona Lisa with Louvre's virtual tours online!

39. San Diego Zoo: Voted the #1 zoo in the world, you can now admire their animals through live camera screenings from the comforts of your home.

40. Virtual Disney World: Buckle in for a 360 degree virtual ride at what has got to be, one of the happiest places on earth, Disney World!
---
Free Online Musical Screenings
41. Cirque du Soleil: Free 60-minute screenings of Cirque du Soleil's circus and acrobatic live recordings on their YouTube channel.

42. The Shows Must Go On!: Features free full-length screenings of renowned musicals like 'The Phantom of The Opera', every weekend for 48 hours.

---
It's a rare chance that everyone is at home, so be sure to make full use of it by catching up with your family as well. This is also a prime opportunity for you to boost your skills and pick up some new hobbies, so be sure to cherish it!

If you were previously at a loss for what to do during leisure hours, we hope this comprehensive list was of great use to you. Feel free to share this article with your friends and family to help keep them occupied at home.

Get useful tips on home organization, decor and more by joining us on Instagram (@style_degree), Facebook and join our Telegram channel (@HomeownersSG)!