Bring in the ocean's waves and sandy beach vibes directly into your home with our new Rattanly Series!
From hand-painted ceramic coasters to mosaic patterned trays, infuse a boho-coastal interior style into your home with our collection of rattan items exclusively handwoven in Vietnam.
Read on as we introduce you to our latest home decor series and how you can personally style them in your home to achieve the perfect homeliday!
---
Rattan Styling Basics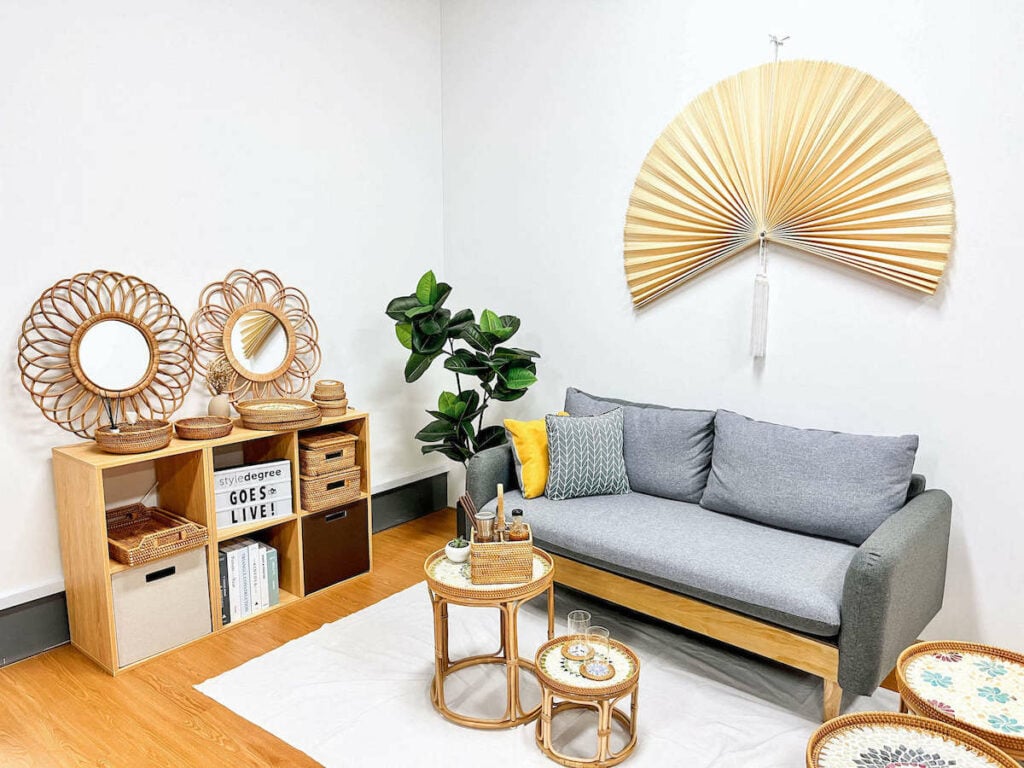 Rattan items work best when it gives an accent to a room. It helps to give texture and a natural theme to your home.
Place rattan items next to flora and fauna, or any kind of natural-esque material — including wood or floral print. If you prefer a more eclectic look, use metallic accents to contrast.
How To Style With Rattanly
In this section, we'll give you some styling tips to help you decorate with our Rattanly series. The Rattanly series is separated into three unique categories — Dining, Storage and Decorative Items.
Dining
1) Rattanly Ceramic Coaster Set (6pc With Holder)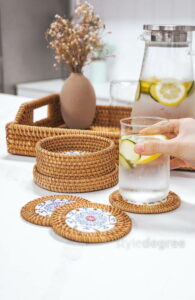 Place this coaster set on your favourite coffee or dining table. With its handpainted design, it is an aesthetic decor item to display even when not in use. Add an elegant touch to your dining table with a clear glass cup.
2) Rattanly Round Mosaic Tray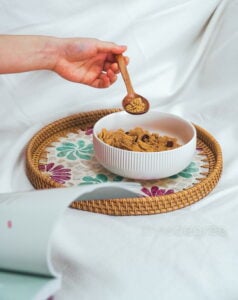 This decorative tray doubles as a functional piece for serving drinks and snacks for your loved ones. It also pairs well with our minimalist Coastal Plate & Bowl Dinnerware to serve up larger amounts of food.
You can also use its eclectic round mosaic pattern as a base to create and personalise a boho-coastal themed decorative tray.
Some small pieces to consider:
Decorative seashells and starfish
Glass bottles — Transparent or blue accented
Decorative stones
Ceramic vases — In blue, white or both
Flowers
Also check out 5 Simple Decorative Tray Styling Ideas For Home to style your Rattanly tray.
3) Rattanly Serving Tray
Use our Rattanly Serving Tray to prep chilled fruit juices and snacks for the family. Its two different sizes can fit any small side table or large coffee table.
You can even use it as an open display tray for your bathroom essentials, toiletries, and skincare items to place on your sink countertop or drawers.
4) Rattanly Mosaic Coffee Table
Our Rattanly Mosaic Coffee Table is a great living room and balcony accessory. Make it a centerpiece by placing it amongst your common sitting area, or a side table to your outdoor chairs in the balcony. When not in use, it can be nested together to save space.
To style, decorate with a ceramic vase, your favorite reading material, and treasured ornamental pieces. If near an electrical outlet, you can plug in an ornate lamp.
Storage
5) Rattanly Utensils Caddy Basket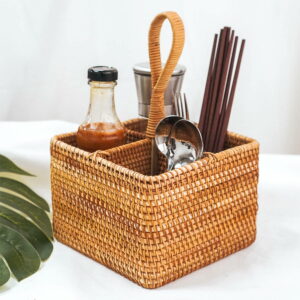 Use this handwoven caddy basket as a stylish bohemian organizer to store kitchen utensils, condiments and fine silverware. It also comes with a provided loop which allows for easy carrying and portability.
Place it against herbs like basil, oregano, and rosemary to bring out a natural, laidback look and refreshing fragrance.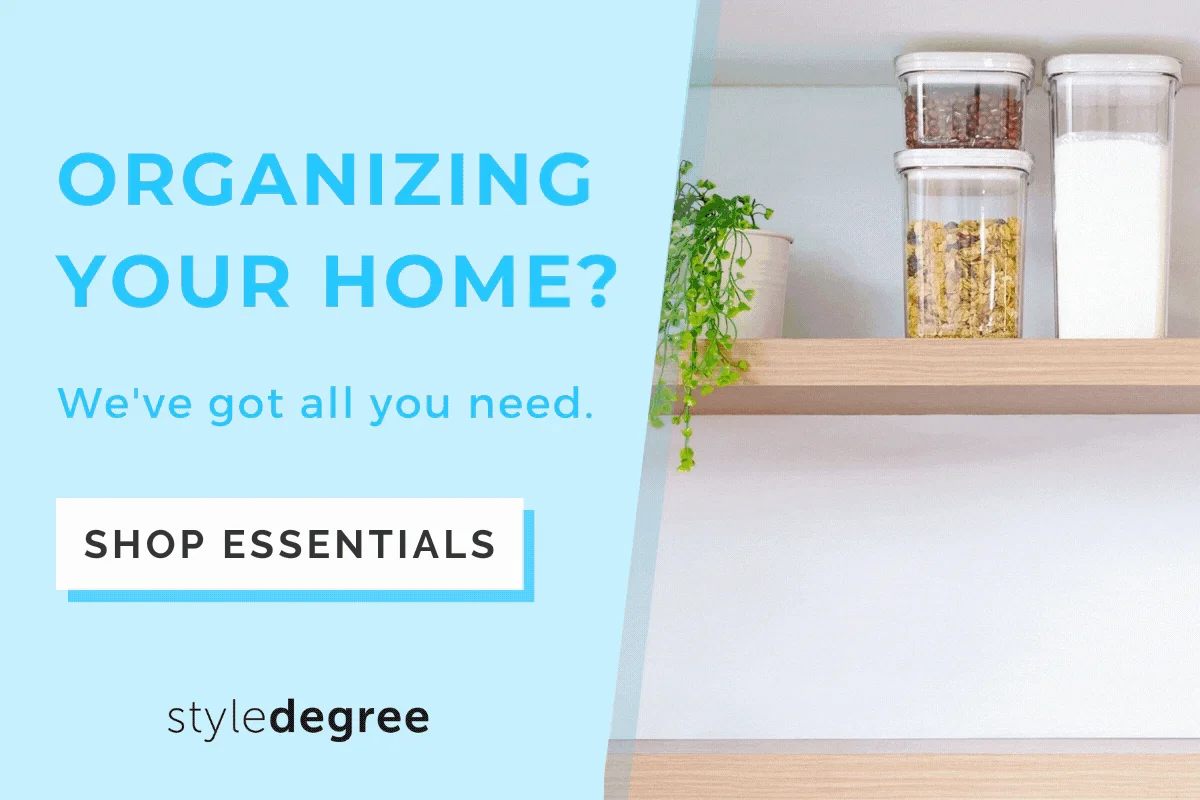 6) Rattanly Storage Basket (With Lid)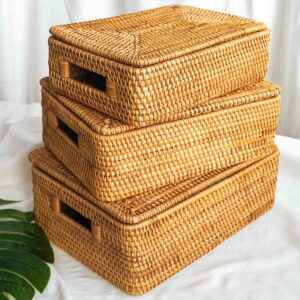 Style this traditional storage basket by using it as a spacious box to display snacks in the kitchen, or self-care spa toiletries in the bathroom. For a more beach-inspired look, line the inside with coastal-themed prints such as tropic, nautical or Hawaiian patterns.
7) Rattanly Fruit & Keys Basket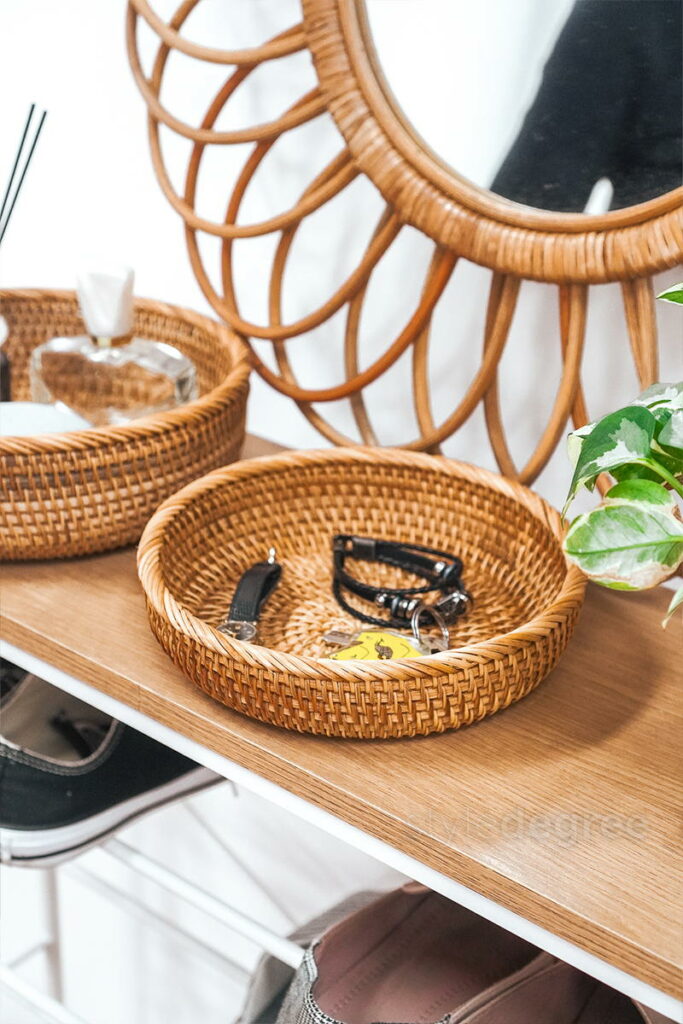 Give your entryway counters an urban-tropical look with our Rattanly Fruit & Keys Basket. Place it against a plant, or fill it with decorative stones and small ornaments of your choice.
Arrange mixed fruits of your choice to incorporate a farmhouse interior style.
Tip: When arranging a fruit bowl, place the heaviest and largest ones in the middle and smaller fruits at the edges.
You can also place a mat, plain or patterned underneath to give it visual flair. Source mats that have hints of blue, white or beige so that it offsets well with the deep brown of the rattan material.
Decorative Items
8) Bamboo Japandi Decorative Wall Fan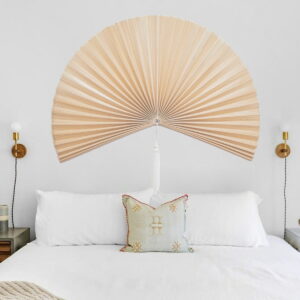 This handmade bamboo wall fan is the perfect statement piece for your living room or bedroom. Just hang it above your sofa or bedroom headboard to create a coastal-oriental look.
If you have a cabinet with decor items on top (eg. vase, photo frames), you can place this wall fan above it to draw the eyes upwards.
9) Rattanly 2-tier Round Wall Shelf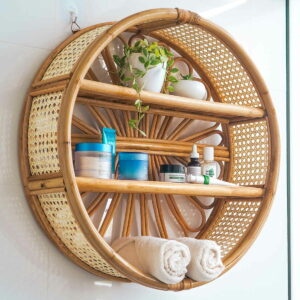 Display plants, books and favourite decor pieces in its multiple spacious tiers. Experiment with grouping objects together, or spacing them out to look more visually pleasing. Place it on the wall of your living room or bathroom.
10) Rattanly Wall Mirror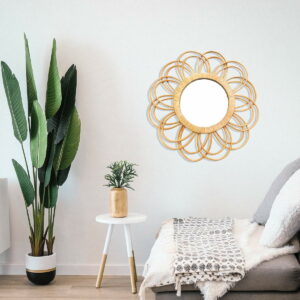 Place near your entryway for a simple decorative touch. You can also put it above a sitting area, table or cabinet to give natural texture to your walls and a boho-coastal look to your room. Rattan mirrors look best when they hang standalone.
Rattan Care Tips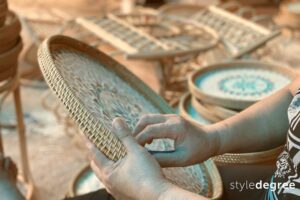 It's important to care for your rattan items so that they can retain their pristine natural look.
Here are some care tips for your rattan items:
Use a damp cloth to wipe away any dirt. Clean grimy or moldy part with soap in warm water, using a soft cloth or soft bristle brush
Keep rattan dry – do not store or use rattan products in high moisture area. Make sure to cover it when it rains and ensure that your rattan items are completely dry before storing them away.
Avoid placing them under direct sunlight – doing so can cause your rattan to fade
Tip: If your rattan starts to split, use tung or boiled linseed oil and place it where there is increased humidity.
---
With our Rattanly series, you can infuse a tropical accent anywhere in your home and get the boho-coastal look of your dreams. Each piece is handwoven and made of sustainable rattan, and blends with a wide range of interior styles.
Check our Rattanly series here to find out more!
Tell us down below what piece you're planning to get and how you might style it in your home!