Are you looking for ideas to revamp your balcony? Not quite sure how to style it?
Be it HDB, condominium, or executive maisonettes, here are some ideas we've collected to help you revamp your balcony to an ideal personal space.
---
Dos & Don'ts Of Balcony Transformation
Before revamping your balcony, you should be acquainted with what you can and can't do under Singapore law.
According to the Urban Development Authority (URA), a balcony:
Is 15% of the nett internal size per unit
Has a minimum width of 1.5 metres (exceptions made if curved or odd-shaped)
Do note that you cannot enclose your balcony with glass panels or walls. Blinds are allowed as they count as furnishing.
Balcony screens are allowed only if they can be drawn open or retracted fully. It should allow for natural ventilation/airflow within your balcony at all times, even when screens are fully drawn.
Now that we know the rules, let's explore potential ideas for your balcony!
---
1. Create A Balcony Garden
Swipe <- or click on image to view gallery
Give a touch of green to your balcony by turning it into the mini-garden of your dreams.
Prevent your balcony from looking overcrowded and make it easy to care for them by using vertical height.
Some ideas include :
Using railing planters — Easier to water plants
Having a ladder-style shelf system – Utilise vertical height fully
Varying pot sizes and colour — Design and shape can frame your plants differently
Installing a living wall — Gives life to plain walls. Use crawlers, or decorate with succulents of your choice.
Note: Maintaining your living wall can be costly and requires a set amount of responsibility. If you find taking care of real plants too difficult, use artificial grass instead.
Balcony Garden Plant Ideas For Singapore Homes
Swipe <- or click on image to view gallery
Since Singapore has a tropical climate, here are some factors to consider when choosing your plants:
Space — Small areas benefit from large plants, while large areas benefit from small potted plants.
Sun Exposure — Consider how much sun exposure your balcony gets (E.g. Succulents and palms benefit from a lot of sun, but ferns will die out)
Wind Exposure — Can become an issue for homeowners living on high floors. Consider heavy pots that can withstand strong winds.
Temperature & Humidity — Singapore's weather is warm and humid. Plants like ferns thrive in high humidity.
Family, Pets — If you have young children, look for non-toxic plants in case of accidental ingestion.
Here is a list of potential plants suitable for a balcony garden:
Boston fern — Non-toxic, likes indirect sun, high humidity
Jade plant — Likes lots of sun, low maintenance
Areca palms — Likes humidity, low maintenance
Lemongrass — Likes lots of sun, low maintenance
Nerve plant — Likes indirect sun, high humidity, should be kept moist
2. Convert Into A Cozy Spot
Swipe <- or click on image to view gallery
Style your balcony into a cozy spot for you and your loved ones to relax in. Use cushions, light blankets, a small table and a day-bed to make your balcony as comfortable as possible.
Tip: To utilise space efficiently in small balconies, consider built-in seating with storage beneath to store items.
If you're a bookworm that values maximum comfort while reading, add magazine racks or small shelves to keep reading material for when you want to kick back outdoors.
Light Up Your Balcony
Create a romantic atmosphere by decorating your balcony with lights by entwining them around balcony grills or on the walls above your sitting area. Place string lights around your plants as a finishing touch.
Tip: Add an urban touch by placing candles in lanterns to set along the side of your balcony floor.
3. Turn Into A Study Area
If you're tired of sitting in your room while working from home, turn your balcony into a study area for a breath of fresh air.
Customise your personal study by placing a sturdy work table outside. Install wall shelves to store your office supplies and work documents for easy access.
Tip: Get window blinds for your balcony if it has windows so the sun doesn't reflect off your computer screen
4. Set Up A Balcony Bar
Setting up a balcony bar is a space-efficient way to style narrow balconies. Take your food and conversation outside by installing a standalone wood table and some stools to designate a new eating area.
Put an ornamental flower vase and some trinkets to personalise and make it yours.
Tip: If your balcony has a railing, consider a bar table that can be mounted over. It accentuates long narrow balconies better.
5. Create An Outdoor Dining Space
Swipe <- or click on image to view gallery
Here are a few of our suggestions when creating an outdoor dining space:
For balconies that connect to the living room, use different floorings to designate the different space
Create a mini-kitchen/snack bar
Choose furniture that look cohesive to the balcony wall (E.g. White on white, grey on brown)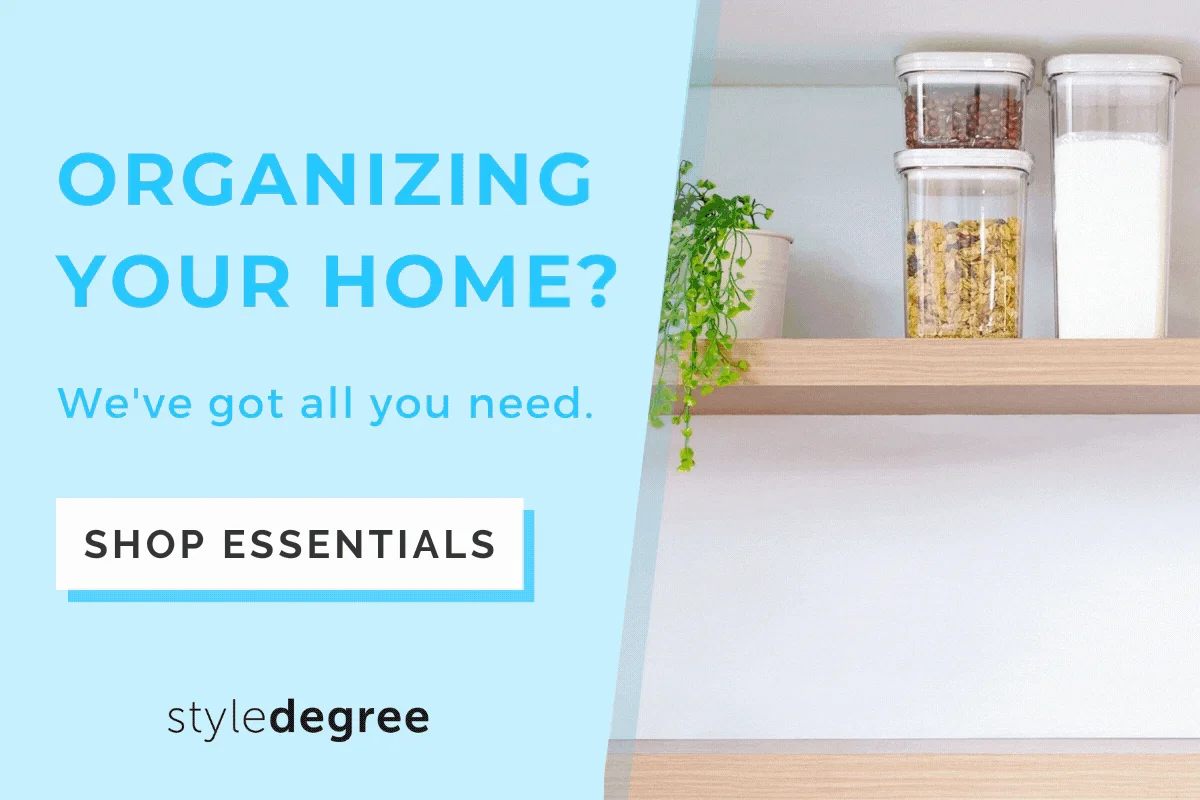 6. Add Functionality With A Balcony Laundry Room
Swipe <- or click on image to view gallery
Make your balcony into a space of utility by creating a balcony laundry room.
Use this extra space to customise your laundry room by:
Using shelves to store detergent and fabric softener
Installing a laundry rack on your balcony ceiling to dry more clothing
Storing clothes peg baskets and hangers

Also check out: 10 Best Ways To Maximise Space In Your HDB Service Yard
7. Extend Your Living Room
Swipe <- or click on image to view gallery
Spruce up your balcony by creating an extended living room.
Below are some suggestions we've collected on balcony sitting ideas:
Install a balcony chair. Decorate with small cushions of your choice. — Great for individuals who like to rock in place while reading, or just taking a nap
Purchase wicker chairs — Good for small balconies
Get a pouf or stool — Comes in a variety of colours, is easily movable, and looks great next to plants
Tip: If you have young children, assure that your balcony has child-proof netting.
Also check out on StyleMag: 11 Living Room Design Ideas For Small Singapore Homes
8. Make A Unique Play Area For Your Kids
Make a unique play area at home for your kids can help bring outdoor play indoors!
Artificial turf and rubber mats are suitable child-safe floorings for them to play on. Other than just the usual kiddie table and doodle board, here are some other items to enhance your play area:
Play Tent — To play in the shade for warm days
Mini Pool — To be filled up for a mini swim
Foam Tile Hopscotch — Colourful and soft to the touch
Tip: Install a child-proof balcony grille for your children to have a safe time in their new play area.
9. Upgrade To A Personal Gym
Designate a spot for your home workouts by revamping your balcony into a personal outdoor gym of your own!
Store your favourite set of weights and yoga mats as a start. For small fitness equipment, use baskets to grab them easily for your next workout. Add potted plants around you to give colour.
Tip: Invest in a canopy to cover more expensive gym equipment like exercise bikes to protect them from faring weather conditions.
10. Indoor 'Park' For Pets
Too lazy to leave the house to take your pets outside? Then convert your balcony into a mini-park for your pets.
Place artificial turf to mimic outdoor grass and fencing to keep your pets safe. Put their favourite chew toys for them to play with.
Choose non-toxic plants to decorate your balcony with. Here are a few of our suggestions:
Parlor Palm
Calathea Orbifolia
Bird's Nest Fern
Polka Dot Plant
Prayer Plant
---
We hope you find these styling tips useful if you ever want to revamp your balcony. What does the ideal balcony look like to you? Let us know down below!