Your living room is a place for rest and unwinding, no matter the time of day. Living room sizes may vary across all blocks – from 3-rooms all the way to a spacious loft apartment or Executive Maisonette. Despite that, you can still make the most of your living room.

Check out these design tips for your living room interior, walls, and floors to achieve a living room that is functional yet uniquely yours!
---
Walls
1. Have A Feature Wall For A Statement
A feature wall adds a unique element to an otherwise lifeless wall, and draws attention. Be it an interesting architectural design or artwork, they will definitely liven up your living space.
1.1 Show Your Collectibles
Swipe <- or click on image to view gallery
To make a statement, have a floor-to-ceiling bookcase or put your toy collection on display. This can help set the room's tone, and gives a spotlight to the singular part of the room. For smaller living spaces, you can add in a feature wall, but limit the area you want to break off for use.
Alternatively, use a full-length mirror feature wall to create an illusion of a larger space. Make it extra functional by having storage behind the mirrors too!
Design tip: Add a mirror near your window to to reflect natural light into your living room.
1.3 Add Wallpapers For That Extra "Oomph"
You might be thinking, "Should I go for a bold, large patterned wallpaper or one that has subtle patterns on it?" All these are up to your personal preference!

Its important to ensure that your wallpaper flows well with your furniture, flooring and other decor accompaniments to achieve a look that is pleasing to the eye.
However, if you're still undecided, we have gathered some useful tips from a wallpaper specialist, Wallhub on utilising wallpapers in your living room.
Small patterns are good way in adding visuals through the textures, while looking like a full solid from afar.
For a unique look, choose bold prints that turn your feature wall into a statement piece.
Turn your wallpaper into an art piece by framing it. For instance, use wainscoting to add an intricate border to it. Alternatively, combine wallpapers at the top, with French paneling at the bottom.
Don't limit yourselves to only walls. Add ceiling wallpapers to your living room for that impressive wow factors.
1.4 Mix Portraits & Artwork In
Swipe <- or click on image to view gallery
Not too keen on having an entire wall colored? Think about making use of artwork or portraits. It doesn't need to be an expensive art piece: it can be anything you love, or even a few enlarged photos of your family. It functions as a main attraction and personalizes your space.
2. Hidden Storage Behind Walls
Swipe <- or click on image to view gallery
Another tip for optimising your living room is to create hidden storage as part of the walls. This allows for smooth and convenient ways to keep your items, all while not clashing with the living room's look.

If your home is small but you need loads of storage space, this way of camouflaging will be an excellent solution.
3. Divider Panels For Opening Space Up
Swipe <- or click on image to view gallery
Divider panels are the answer to freeing space up, while offering privacy at the same time. If you own a small home, this design tip will definitely make the area feel less cramped.
You can go with a glossy, reflective divider that separates the living room from the bedroom. With the opening that matches the rest of the divider, it creates a seamless design.

Another style is the half glass partition design element which offers a more open concept look compared to the former, and the appearance of a bigger home.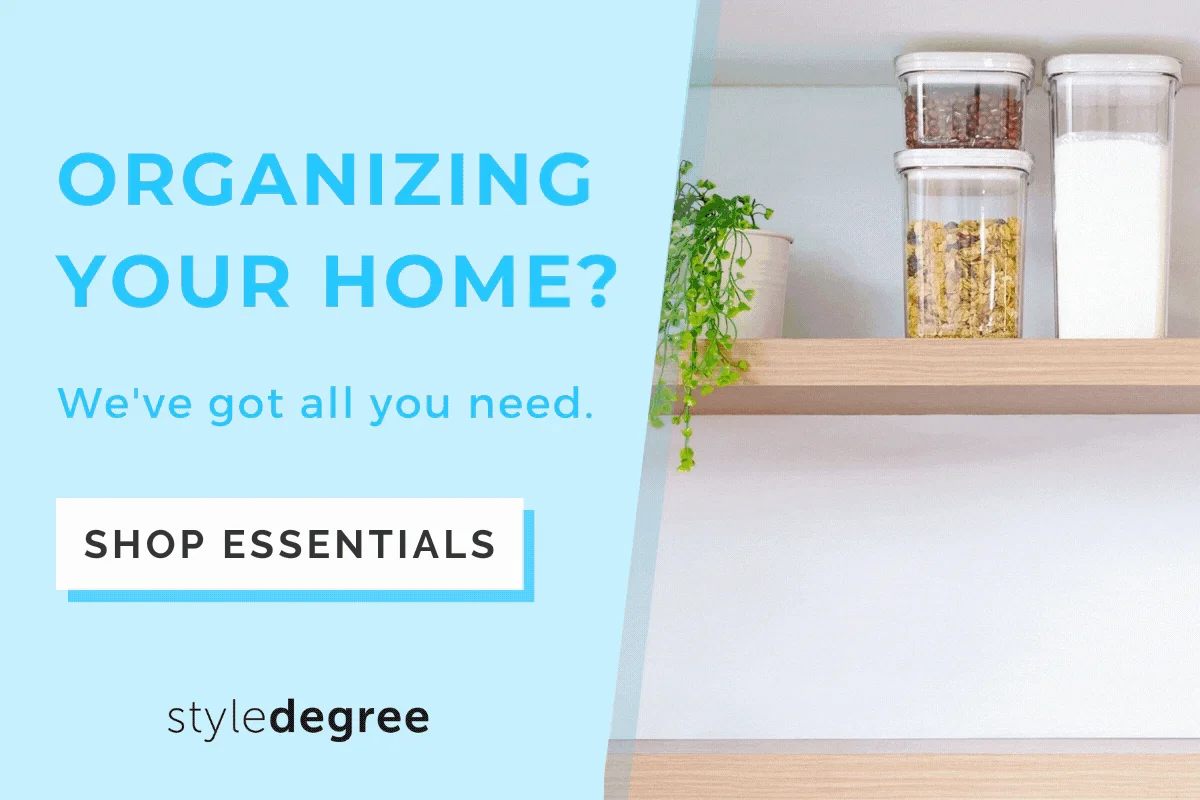 4. Floating Shelves For Kick Knacks
Have a bare wall, but not sure what to do with it?

Floating shelves can help. It makes a suitable filler for enhancing the overall look of the room. With that, you also get extra display space for your beloved items such as photo frames and books while maintaining a neat aesthetic.
---
Floors & Ceilings
5. Rugs & Carpets
Swipe <- or click on image to view gallery
With the sofa and furniture installed, you may think you're all set, but throwing in a good rug or carpet can make a good finishing element to the whole room.
There are multiple materials and sizes you can experiment with –
For a softer neutral atmosphere in the room, use a carpet or rug made of faux fur
For a warmer coloured area, use one made of brighter material
For a predominantly dark colour scheme, get a rug that is similarly toned
Not only is the correct pattern vital, the size of it should also be determined by your home's size. This is to avoid overwhelming the floor space and making it too out of place. Below is a brief guide to rug size and placement, featuring dos and don'ts:
6. Platforms & Elevations
Swipe <- or click on image to view gallery
Floor platforming can also function as handy storage sections, maximising the usefulness of your living room. They also divide up the necessary spaces, as well as add dimension to the home.

Replace the regular sofa and TV with tatami mats for midday tea, and the result is the signature minimalist zen appearance.
For those with higher ceilings, add a special twist by positioning a small elevated staircase with side storage cabinets. The top acts as an extra play or rest area.
7. Experiment with Textures & Patterns
Adding textures and patterns will give depth to your space, and can aid in elevating the overall look of your living room too.
Textures and patterns can come in different forms – spanning across a wall and ceiling, or throw pillows and rugs. When picking out patterns, think about the theme you want to bring out, and let that influence your choices. But don't be afraid to mix styles. It's a good idea to create a bit of contrast within.
An elegant way of incorporating this idea, is using wainscoting. Wainscoting is a type of wall panelling, great for homeowners who want a royal touch to their living room!
---
Interior
8. Play Around With Lighting
Swipe <- or click on image to view gallery
Take a look around you. Observe your home without lighting – are you already in an elevated space where light can reach you easily? Or are you living around a more concealed section of your block?
Living room lighting, when done well, can reflect the desired mood you want to go for. You need to consider the activities you mainly use the space for, as it is a deciding factor in what kind of lights you're getting.
For example, if you're a frequent watcher of TV programmes, position the lighting such that they don't cause glares and unnecessary reflections. For that, choose cove lighting. It lights up the space, while being sufficiently subdued and creating an evenly displaced look.
Another thing to look out for are task lights, which are especially important when the natural light in your home is scarce. If you work often in your living room, it's good to get a table lamp that creates a spotlight for the section.
Also check out on StyleMag: HDB Home Lighting Guide: From Designing, Types Of Lighting To Installation
Avoid guessing games with your myraid of home switches with our specially designed Switch Sticker Labels for Singapore homes that comes in 3 colours, black, grey and white!
9. Style Your Space
A living room wouldn't be complete without some accessorising and decoration. It showcases what you love, and most importantly reflects who you are. You should come home to a place that speaks to your style, and curated with a collection of things you love.
9.1 Add Vignettes To Complement The Setting
Add a vignette and make it a statement piece in the center of your living room. A vignette is a curated section, made up of objects being displayed in your home. With that, you can create vignettes on any part of the living room.
To make an eye-catching vignette, you need an anchor object and items that are similarly-toned. Make each item in the collection vary in height. Include a variety of textures, but make sure they complement each other. Arrange them around a light source, like natural lighting near a window or a lamp on an end table, for the best visual outcome.
A good place for a vignette is the coffee table. Add a vase of flowers along with a beautiful tray that can hold your water jug and remotes. Besides that section of the living room, you can also arrange them on top of a drawer, a bookshelf, or next to the TV.
Explore our range of functional Living Room Essentials here.
10. Create Mood With Scents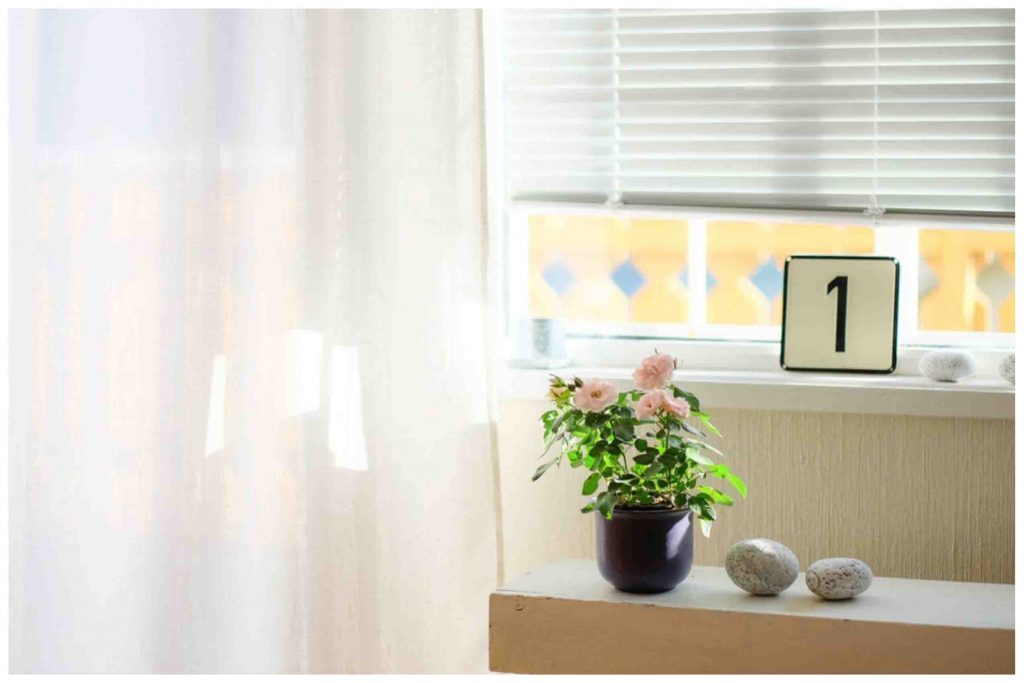 In comparison with objects, scents give an added dimension to how we feel about the space. A wide variety of scents exist out there, like sharp citrus for a refreshing pick-me-up, or a milder nautical seaside aroma if you want an airy feel. Besides candles, there are scent diffusers, electric diffusers, essential oil burners, and home reed fragrances.
Also check out on StyleMag: 14 Best Indoor Plants & Easy Edibles To Grow In Singapore
11. Practical Furnishing
Last but not least, an essential element is arranging furniture. This depends a lot on the size of your living room space.
For 3-room and 4-room HDB flat owners, this means the living room space can be quite cramped. Fortunately, there are ways around this. You can still have furniture, and at the same time have sufficient, functional space.
To start, use furniture that is visually light. Pick something with lighter tones, on a smaller scale, and more streamlined to achieve the effect. You'll also have to take proportions into consideration. One way you can figure that out, is to move around the house and see if there is any object that makes your home feel smaller.
Additionally, make your furniture perform double duty to optimise space. You can get a coffee table with nooks lining the side, or a sofa with compartments that can be accessed via liftable seats.
When placing your furniture, keep these few tips in mind – arrange them around a focal point, which can be a piece of art for example. Next, keep walking space to one side and cutting straight through. Lastly, ensure that your arrangement creates opportunities for conversations.
---
We hope you've learned some interesting ways to spruce up your living room. Are there any new designing tips you want to try? Let us know in the comments below!