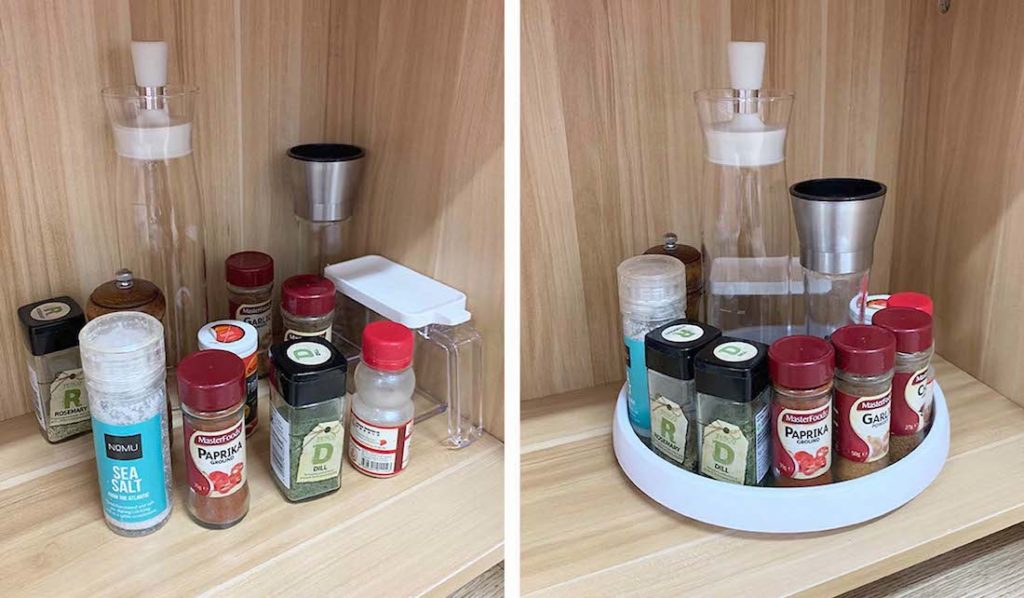 A common scenario among homeowners: You purchase new spices/oil/sauces (feeling very excited about them), use them for a few times and… they simply get shoved to the back or corners of your cabinets after. The next time you actually remember about them, they probably would have expired!
Adding a lazy susan turntable solves this persistent problem that most homeowners face.
---
Function of a Lazy Susan
With a simple turn, a lazy susan turntable makes hard-to-reach items instantly more accessible. Its life-changing and makes your life so much easier once you start using them as an organizing tool.
It works best at deep cabinet corners, because that is where you often have to rifle through items just to reach the spices you need.
Note: You should not be placing multiples of the exact same item on a lazy susan turntable.
---
5 ways to use it at home 
1. Kitchen cabinets
Bottles of herbs, spices, condiments or seasoning that often gets hidden messily at corners of your kitchen cabinets – its time for them to see daylight with a Lazy Susan.
Tip: When organizing using a Lazy Susan, always follow this technique. Line shorter and smaller bottles around the edges, and taller bottles in the centre (as seen in the image above).
Also, remember to store with the labels facing outwards. In this way, you will be able see what you have at a glance and retrieve items easily. 
---
2. Kitchen countertops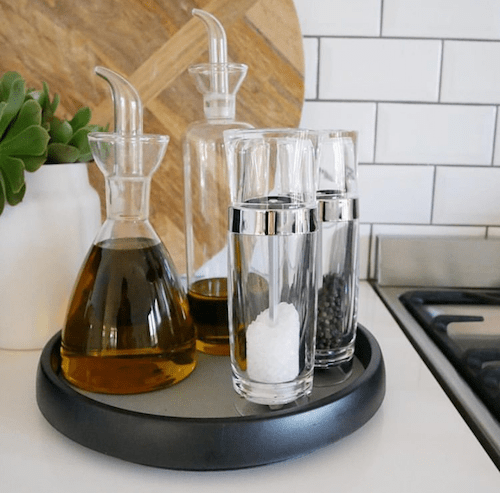 If you cook on a daily basis, you can place commonly-used seasoning bottles, condiment holders on a Lazy Susan Turnable for easy access.
Moreover, it instantly makes your countertop look less cluttered with everything organized neatly!
---
3. Fridge
If a cluttered fridge filled with an overflowing amount of things is exactly what you are experiencing, its time to get it sorted!
Lazy susan is especially helpful to help you organize sauces, spreads and small tubs of yoghurt that always end up at the corners of your fridge.

---
4. Underneath the sink area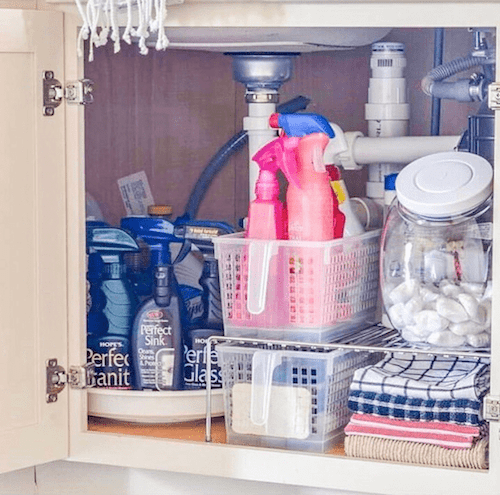 Cleaning agents are commonly stored in the storage area underneath your sink. We know, storage area might be pretty deep in there. And, as you purchase numerous cleaning products for different purposes, things can get messy.
Add in a lazy susan to make retrieving your cleaning agents easier!
P.S Our Extendable Kitchen Rack Organizer and Protective Fridge & Cabinet Organizer (With Lid) can also help you to keep things organized under you sink.
---
5. Cosmetics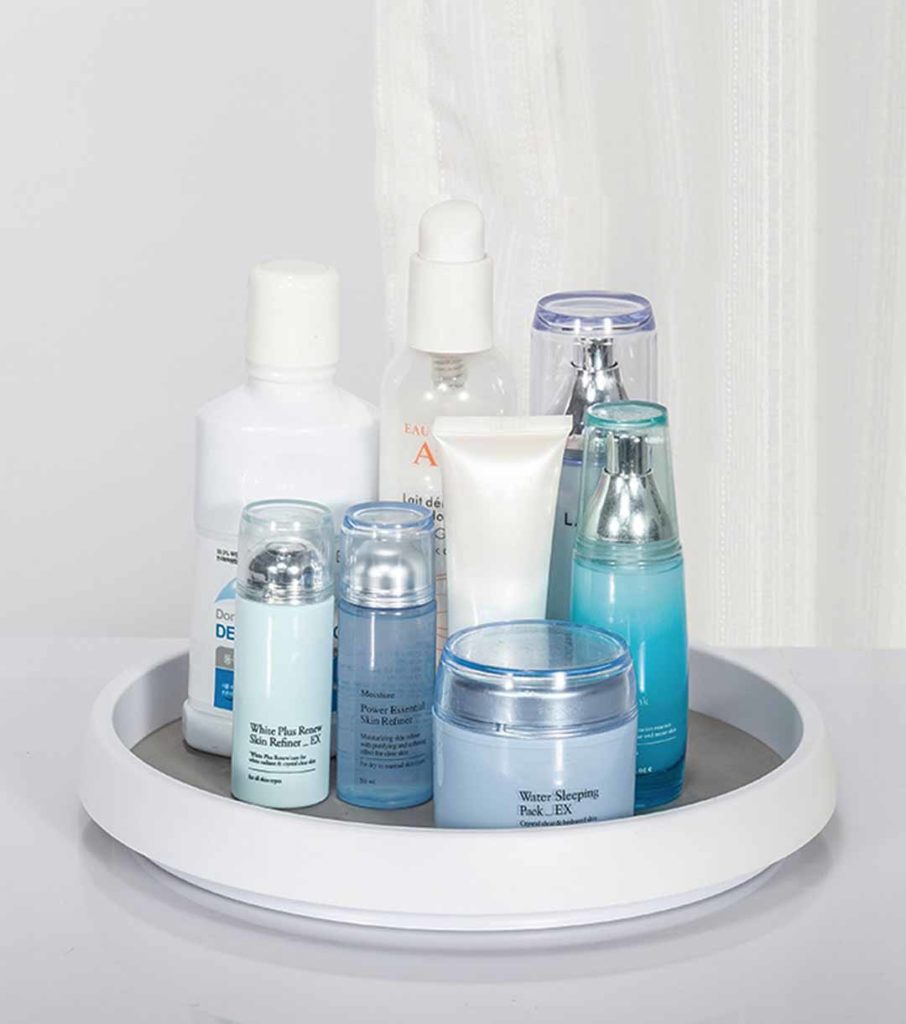 If you store your cosmetics in deep cupboards and is always have a hard time pulling them out, this technique will help too!
---
Be it in your kitchen, pantry, fridge and more, a lazy susan is definitely a must-have organizing tool to make the dig at corners less traumatic. It is easy to clean too, either rinse it under water or wipe it using a wet cloth.
We're sure once you have started adding a Lazy Susan in your home, you'll regret not knowing about it earlier!
Watch the amazing before & after transformation of a messy kitchen cabinet using our lazy susan turnable on our Instagram 🙂