Ft. Clarity Multi-Tier Lazy Susan | Lazy Susan Turntable
We're sure you have experienced the crushing feeling of finding full jars of expired sauces in the back of your cabinets.
Fortunately, a lazy susan turntable solves this common problem! With a simple turn, a lazy susan makes hard-to-reach items instantly more accessible. It's life-changing and makes your life so much easier once you start using them as an organizing tool.
Explore how you can use them in different parts of the house with our list below!
---
1. Kitchen
Kitchen Cabinets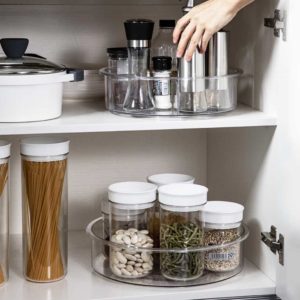 Ft. Klear Lazy Susan (With Dividers)
Bottles of herbs, spices, condiments, or seasoning that often get hidden messily at corners of your kitchen cabinets – it's time for them to see daylight with a lazy susan.
To prevent bottles from falling out, get a lazy susan with tall sides to store your cooking essentials safely. Use one that has dividers too so you can categorize them according to your needs!
Note: Avoid storing multiples of the same item on a lazy susan turntable. Store extra backstock in kitchen cabinets or storage bins instead.
Ft. Tall Lazy Susan Turntable (With Handles)
If you store condiments on taller cabinets, a lazy susan that has handles will be useful so you can easily retrieve them all at once!
Kitchen Countertops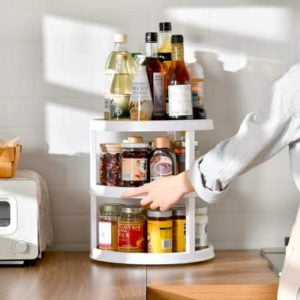 Ft. Multi-Tier Lazy Susan Turntable
If you cook on a daily basis, you can place commonly-used seasoning bottles, condiment holders on a lazy susan turntable for easy access. Moreover, it instantly makes your countertop look less cluttered with everything organized neatly!
Tip: When organizing using a Lazy Susan, line shorter and smaller bottles around the edges, and taller bottles in the centre (like in the image above).
Countertop too small and cramped? Make use of vertical space with a multi-tiered lazy susan.
Also check out on StyleMag: Incredible Ways To Maximise Kitchen Counter Space
Snacks & Sweets
Ft. Klear Lazy Susan (With Dividers)
Have guests over often? Keep them company with a lazy susan of treats and snacks! Place it on a tray or on your coffee table for them to enjoy whilst you chat.
2. Fridge
It's time to stop expired sauces, spreads and yoghurt tubs from ending up in the corner of your fridge. Prevent wastage by keeping them easily visible and accessible with a lazy susan.
A slim and stackable lazy susan is especially efficient for cramped and tight fridges! Use them to store drinks too.
Also check out on StyleMag: How To Organize Your Fridge & Keep It Clean
Taking glass bottles and jars out from the fridge can be dangerous as they tend to slip around. With a non-skid surface, station glass bottles safely in the fridge. You can now take them out without worry!
3. Underneath The Sink Area
Cleaning agents are commonly stored in the storage area underneath your sink. Storage areas are pretty deep and get messy quick as you purchase different cleaning products.
Utilise a lazy susan and just spin to retrieve cleaning agents! Get one with handles and bring all your cleaning needs to any part of the house.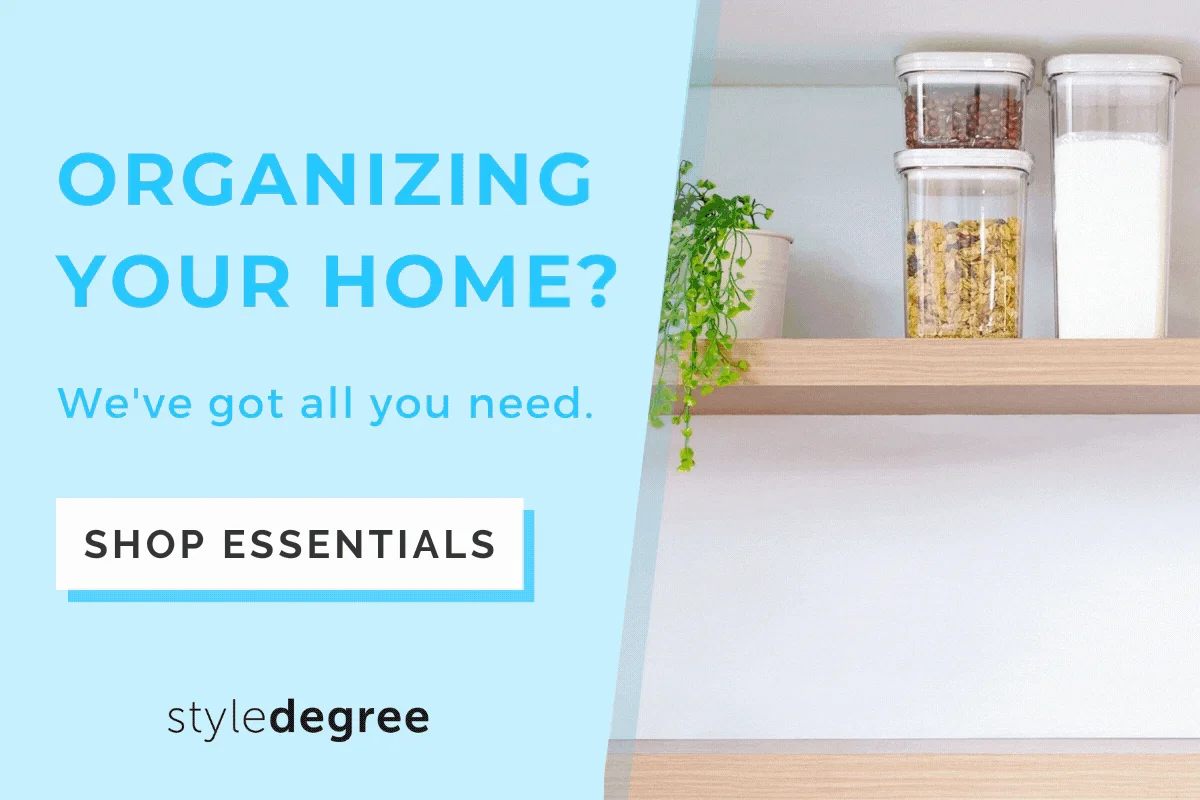 4. Cosmetics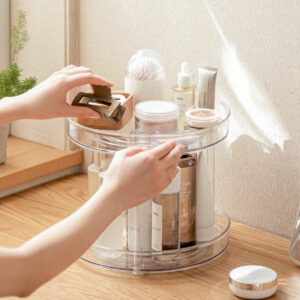 Ft. Clarity Multi-Tier Lazy Susan
Maximise space on your vanity table or bathroom countertop and use a lazy susan for your skincare and makeup needs! With multiple tiers, you can categorize your cosmetics and save lots of time finding what you need.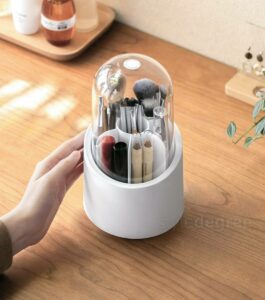 Ft. Makeup Brush & Accessories Lazy Susan Turntable
You can store brushes and lipsticks in a lazy susan too! Get a lazy susan with a protective cover to prevent them from collecting dust.
5. Stationery & Art Supplies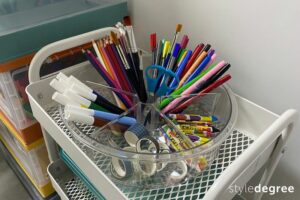 Ft. Klear Lazy Susan (With Dividers)
Put a stop to running around the house for art supplies and station a lazy susan in on your desk! Whether it be for kids' art projects or for your office desk, using a lazy susan is a foolproof way to tackle desk clutter.
---
Be it in your kitchen, vanity table and office desk, a lazy susan is definitely a must-have organizing tool to make the dig at corners less traumatic. It is easy to clean too, just rinse it under water or wipe it with a wet cloth.
Get your own today and check out the range of lazy susans we offer!