Hiring a professional interior designer for the first time? Here are some things you can prepare beforehand for a smooth consultation.
---
1. Set Specific Goals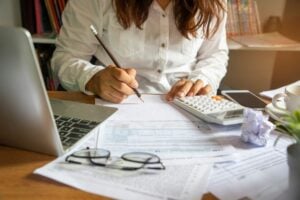 Before deciding on an ID firm, you should set a list of goals for your budget, extent of renovation and a target deadline for renovation.
Doing this will save time when narrowing down local design firms. Some firms focus solely on full house makeovers and bespoke designs, while some are stronger in furnishing and styling.
Extent Of Renovation
Set specific expectations and objectives of the space(s), as well as what level of detailing and quality of work you're looking for.
For example, if you are looking for light refurbishings to set your house up for sale after MOP (Minimum Occupation Period), go for minimal renovations with lesser built-in carpentry. Whereas if you want your home to last more than 10 years, go for a timeless design and higher quality materials.
Budget
When setting your budget, these are some things you should consider as well:
Man-hour costs: Some firms charge fixed fees, some charge hourly and some also charge according to square footage. Note how firms charge and compare the different prices.
Raw materials needed: Marble flooring costs more than vinyl flooring, so think through whether you want to invest in expensive materials.
What to do when the budget is too tight: Will you be willing to compromise your design ideas? Be realistic with your budget and manage your expectations with it.
If you're unsure, ask your ID for feedback on your budget and whether it's reasonable for your plans. They can guide you on how best to proceed.
Target Deadline
Keep in mind that complications can arise at any time during home renovations, so delays are something you should take into consideration. Let your ID know from the start if you have a specific date you have to move in by.
2. Consider Your Aesthetic Preferences
Also known as a moodboard, a collage of pictures can help your ID visualise your preferred aesthetic better. Find Instagram posts, Pinterest boards or even magazine cutouts that show how you want your dream home or room to look.
Collate your favourite colours, patterns, carpentry and room inspiration photos. Categorise these pictures by rooms for a clearer view of each room's look and feel.
Note: If you plan to keep your existing furniture, keep them in mind when collating your mood board and find styles that will suit them.
Get started on your mood board with our free downloadable template.
3. Consider Your Daily Routine
Think about what's lacking in your current home and be honest about these needs with your designer.
If you have guests over every weekend, maybe you want a kitchen island to entertain them whilst you cook. Or if you mostly work from home, maybe you'll need a functional room that separates your office and bedroom space.
Also check out on StyleMag: 10 Stylish Yet Functional HDB Study Room Designs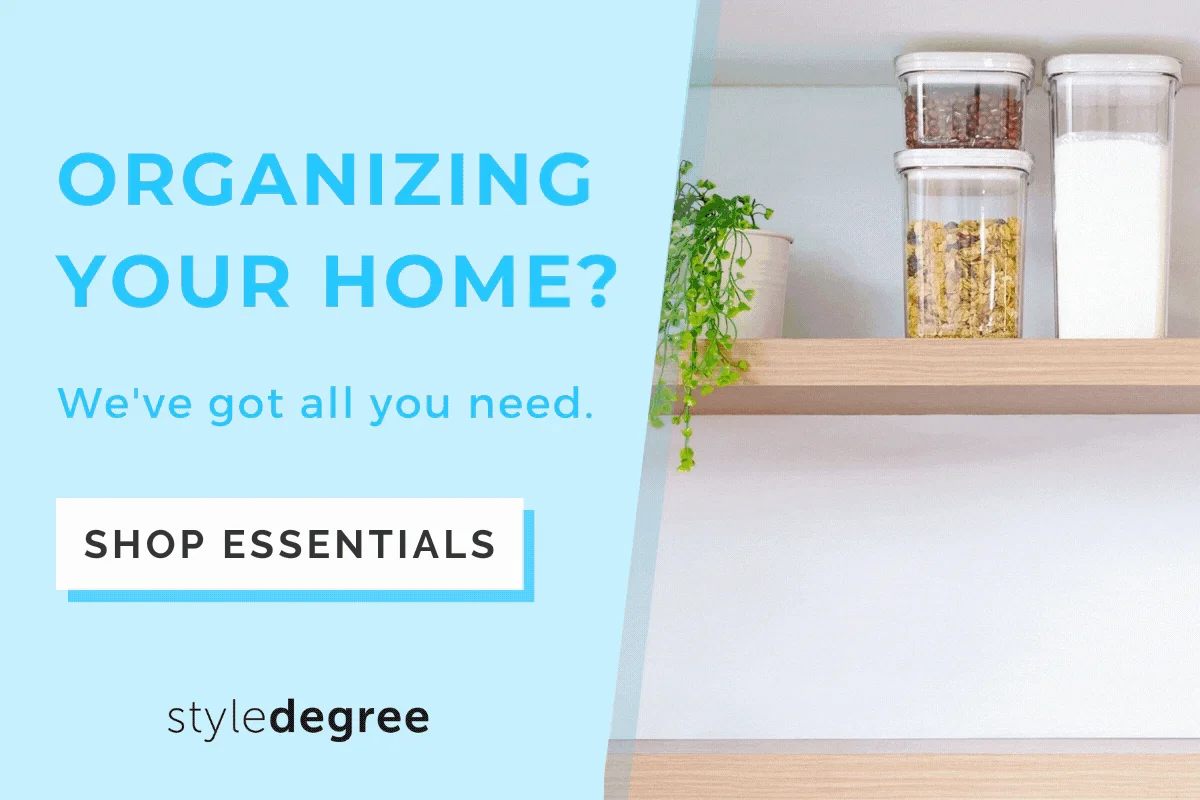 4. What Documents Do I Need To Prepare?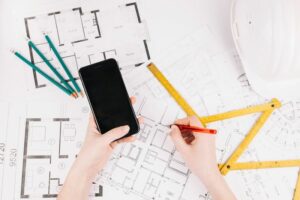 When meeting your interior designer, bring these along:
A digital and printed copy of floor plan: They show the amount of space you have, and where the walls and existing electrical units are.
Pictures of the space: If you're not meeting your interior designer on-site, take pictures of the spaces you want to renovate.
Approximate room dimensions: Don't have a floor plan? Measure the spaces you want to work on and take them down on your phone for easy reference.
These will be helpful for your ID to discuss your space's potential design, especially for space planning.
5. Prepare Questions For Interior Designer In Advance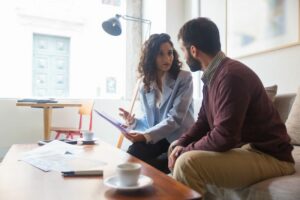 Here are some important things you should ask for during the first session with your interior designer.
Past Work Samples
The work on the interior design firm's website may not be done by the same designer you'll be hiring. Request to see your designer's most recent works to assess their credentials. Also, look at their works that revolve around the design theme you're going for.
Project Schedule Of Renovation
Ask for a project schedule from your interior designer. This will be a good way to see the scope of renovation that will be done and what will be done at each stage of the process.
Providing Of 3D Visualisations
If you want to see how your home will look with the final design, ask your designer if they can provide 3D visualisations before proceeding with renovation. This way, you can see a preview of your ideal home and make changes too. However, do ask if major changes are chargeable and how much they will cost.
How Involved Your Interior Designer Will Be Throughout
Most IDs may be handling more than one project at a time, so you should agree on how often you two will meet or keep in contact. For instance, light styling and refurbishing may only require a few meetings between you and your interior designer. For bigger projects, however, your designer may want to reach out weekly or even daily.
Payment Terms
Payment terms can vary for different interior design firms. Ask your designer how often payments are made, and whether you have to make an initial deposit or pay in stages. Ensure the final installment is only paid after renovation is complete.
Warranty Period And What It Covers
For interior design firms that offer a warranty, get the specific terms and conditions for the warranty, what it covers, and how long it is. Usually, a renovation warranty lasts at least 12 months from the date of completion. Do make sure that the terms and conditions discussed are printed on the contract too before signing it.
Also check out on StyleMag: How To Choose An Interior Designer In Singapore
6. Keep An Open Mind
Lastly, remember to be open to your interior designer's ideas and advice! While you have your own ideas of what you want your space to look like, they may have their own limitations that you might not be aware of.
For example, the current layout of your electrical units may not allow for a design you have in mind. However, this can help open possibilities to newer (and maybe even better) versions of your design! Your interior designer will definitely help you as much as they can with this.
---
Remember that your interior designer is someone you need to trust. Walk away if a design firm pressures you into signing up straight away during the first meeting. Take your time to find a designer that you feel comfortable with!
Need more guidance on designing and renovating your HDB? Check out our other articles on StyleMag!