Ever had the misfortune of dealing with a tough stain? Do you cringe thinking about cleaning the grease stains on a stove? Then it's high time you get yourself a Magic Sponge, more commonly known as a Magic Eraser.
Like the name, it's a special sponge made of melamine foam that when dampened by water can make cleaning the most stubborn of marks a simple task. When in use, it acts akin to sandpaper.
Find out how you can effectively use a magic sponge to clean with our suggested methods!
---
Magic Sponge Precautions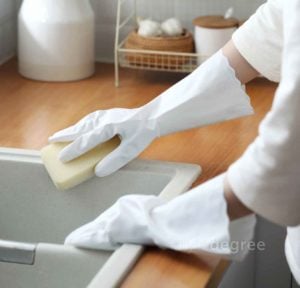 Ft. Protective Dishwashing & Bathroom Gloves
Before using a Magic Sponge, you should heed these safety precautions:
Wear gloves — While melamine foam itself isn't toxic, prolonged use without gloves can burn your skin due to friction.
Cut into cubes — When cleaning smaller surfaces/objects.
Keep sponge slightly wet — Moisture enables the Magic Sponge to famously clean off stubborn stains without cleaning fluids.
Spot test first — If you're unsure if the Sponge can damage your surface, scrub an inconspicuous area. If you notice scratches or discolouration, do not continue. 
Avoid delicate surfaces — Below is a list of delicate surfaces that you should not use your Magic Sponge on:

Granite
Marble
Miscellaneous Fine Stone Surfaces
Stainless Steel 
Glossy Paint
Leather
If you use your Magic Sponge on the above surfaces, there's a possibility you might scrub off the sealant that protects them.
1. Scrub Sticker Residue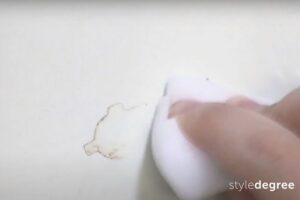 We're all too familiar with the ugly mark price tags can leave when we try to peel it off our belongings. Worse still if the stickiness starts to collect dirt and dust particles.Use a moistened Magic Sponge, you can gently rub off leftover sticker peel to give back brand new items.
2. Rub Off Marker Stains & Scuffs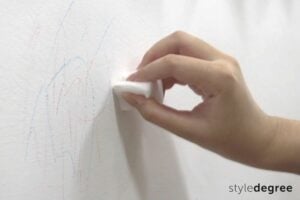 Wished you could get rid of those marker stains on your walls? The Magic Sponge can help scrub off marker stains and crayon markings of them. You can also use it to clean build-up on light switches, plug covers, glass surfaces and keyboards.
3. Spruce Up Your Kitchen
The classic way to use a Magic Sponge is to tackle the grit and grease that builds up in your kitchen. Use the Magic Sponge to clean sauce stains, grime and grime off dirty oven tops.
Here's a list of places you can tackle other than the stove:
Kitchen Sink — Clean off gunk, build-up and rust.
Kitchen Tiles
Cabinet Doors
Fridge — Use a magic sponge to wipe down its exterior (unless it is stainless steel).
4. Deep Clean Your Bathroom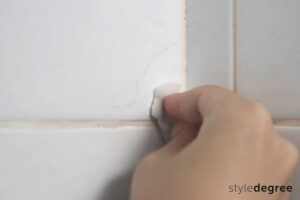 Use your Magic Sponge to give your bathroom a deep clean. Tackle grime in-between your tiles — in your shower area, the toilet and even the sink. Refer to the list below for more thorough suggestions:
Sink Drains
Bathroom Mirror — Use the Sponge to get rid of streaks.
Dried make-up stains (eg. concealer)
Shower Grout — Scrub away soap scum, mildew and mould in between bathroom tiles.
Shower Curtains
Toothbrush Holder
5. Clean Stains Off Clothing
Use a Magic Sponge to clean off food stains from your belongings, such as:
Clothes — Works even when clothes have been washed.
Shoes
Bags — Depends on the colour of the leather/plastic (eg. light colour leather is safe to be cleaned by a magic sponge)
Tip: With sensitive material such as silk, it's important to rub carefully and not vicariously, as you can damage it.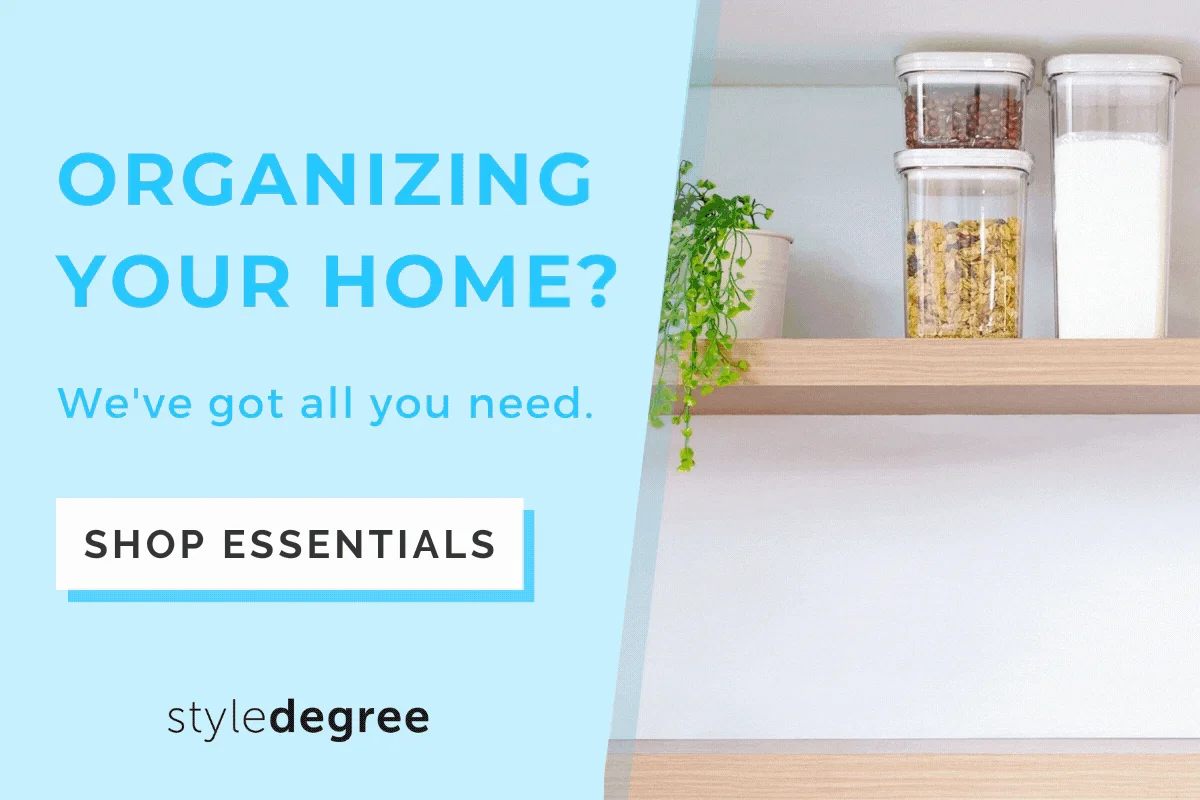 6. Polish Jewellery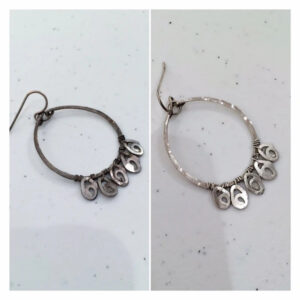 Jewellery can naturally start to decolour due deoxidation. It's when your silver jewelry suddenly starts to have spots of orange or brown, similar to rust. Get rid of the tarnish by using a Magic Sponge to remove rust.
7. Remove Shoe Scuff Marks
After periodic use, our shoes can get dirt and scuff on the sides, which can be a pain to clean. From the sides of your shoe to its bottom soles, a Magic Sponge can easily make your shoes brand new again.
Tip: If you see the colour of your shoe on your sponge while cleaning, stick to cleaning white parts of the shoe and its soles.
8. Refurbish Your Furniture
Magic Sponge away unknown marks off the legs of your sofa or the corners of your table. Give your dinner tables and countertops a new shine by scrubbing away coffee and tea stains.
Note: Be wary of the type of material you scrub on. Refer to the Precautions Section for a list of surfaces to avoid using a Magic Sponge.
The Magic Sponge can also scrub out old wine stains, or any liquids that can prove too difficult for the common household cloth.
9. Buff Your Flooring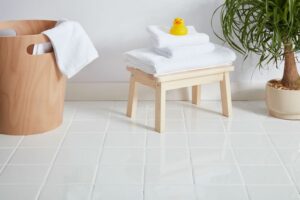 If the mop can't clean off tough stains, use a Magic Sponge instead! While most floors are safe to be cleaned, it is advised against using the sponge on the hardwood floor.
Note: Like fine stone surfaces, there's a chance you can remove the sealant/finish clear off if you rub too harshly.
10. Remove Pet Marks
If you have pets, you might be familiar with pet marks on your sliding door or on other areas in your house.
Wipe off dried saliva and smudge marks from your beloved animals with a Magic Sponge, so that your belongings can be good as new.
Note: Store your Magic Sponge in a high place so pets will not reach it. In the case of accidental ingestion, contact a vet immediately.
---
Next time you encounter a tough stain, be sure to grab your Magic Sponge for an effective all-rounder cleaning tool. Share with us below if these methods worked for you, or if you found a new way to clean it with!