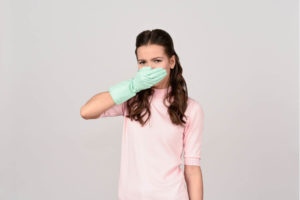 Wondering how to get rid of the post-renovation smells from your home? These odours often stem from formaldehyde and other volatile organic compounds (VOC) that are usually found in paint, sealants, construction materials and more. Some people might experience headache, chest tightness or even respiratory problems such as cough and sore throat.
To protect you and your family from harm, here are 10 natural ways you can remove post-renovation smells from your new home!
---
Click on the links below to navigate you directly to the hacks for removing different types of smells!
---
How To Remove Post-Renovation Toxic Fumes
1. Open The Windows To Promote Ventilation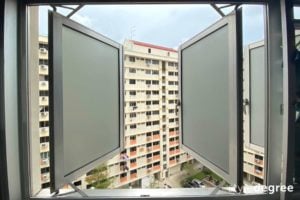 When it comes to removing toxic fumes, the rule of thumb is to open up the windows. The cross-ventilation will flush out the polluted air and allow fresher air to come in.
Leave the windows and even doors open for as long and as often as possible until all the unpleasant smell has been flushed out. This process would take anywhere from a few weeks to 2 months, depending on how much air circulation your house gets.
Tip: If your home doesn't get too much ventilation, place a few standing fans in the middle of the room and direct it to the window. Fans will help in facilitating airflow.
This method also works for new cabinets and furniture – take the furniture out of the packaging, assemble it (if needed) and leave it in the living room or balcony with the windows open. As another option, you can leave it outside your house to air it out.
2. Slice Fresh Onion To Remove Renovation Smell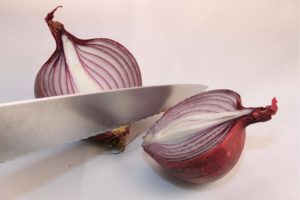 It might sound ludicrous, but onions will remove any unpleasant paint odours in your home. Slice the onion into half (use more if you're dealing with a larger space) and place it on a plate.
Place these onions in the room overnight – they will absorb any odours and eventually lose their smell, leaving your room smelling fresh and clean the next day.
3. Add Houseplants To Remove Odour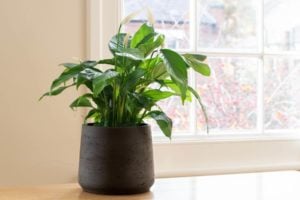 Plants are more than just home decor; they are also great at providing us with fresh air. It's widely known that plants provide clean air by absorbing carbon dioxide and emitting oxygen. However, some plants like Aloe Vera, Snake plant, Spider plant and Peace Lily plant will help to cleanse and purify the air in your home.
These plants will absorb the renovation smells and harmful gases in the air such as formaldehyde – a colourless and pungent gas that is often used in building materials and household products.
Also check out on StyleMag: 14 Best Indoor Plants & Easy Edibles To Grow In Singapore
4. Invest In An Air Purifier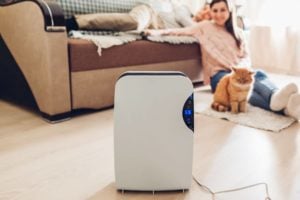 To fully remove any unpleasant renovation smells from your home, consider investing in an air purifier. It will absorb any polluted air, odours and dust particles, filtering it before releasing the purified air back into the room.
This would allow you and your family to breathe easy, especially if you have a family member with allergies.
---
How To Remove New Carpentry Smell
5. Use Pandan Leaves To Remove New Smell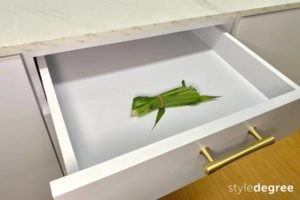 Pandan leaves are a popular homemade remedy among Singaporeans to ward off cockroaches from their home. But pandan leaves have more uses than that – tie up a few pieces together and put them in your new kitchen cabinet or wardrobe to remove any chemical-like odours.
Note: Remember to discard the pandan after 1-2 days.
You can also place it in your car; it removes the new car smell and repels any cockroaches!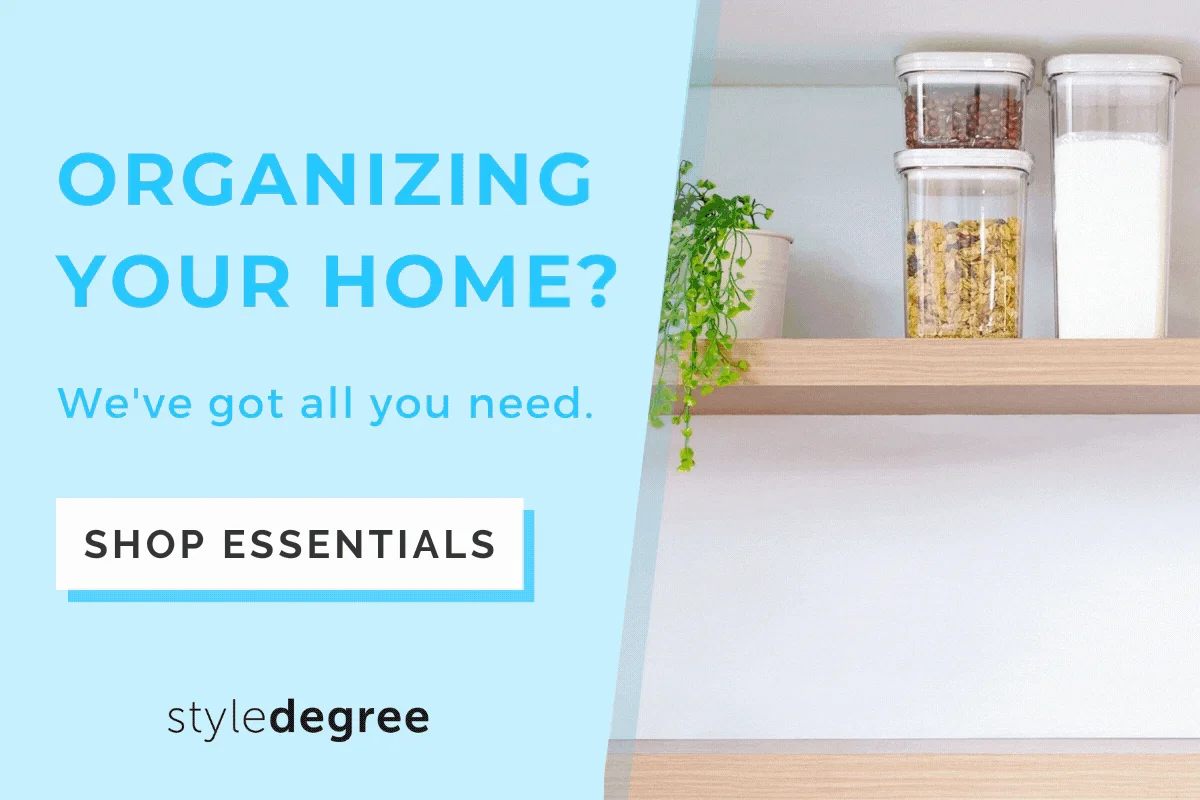 6. Try Coffee Grounds To Get Rid Of Smell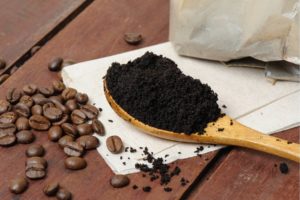 Do you love brewing fresh coffee every morning? Save the dry coffee grounds and use them to eliminate the new cabinet odours! You can use fresh or dry coffee grounds, or even coffee beans for this hack – place them in a small bowl and put them in the cabinet, drawer or wardrobe.
Tip: If you have unwanted newspapers, place the coffee grounds on it nstead of a bowl – the newspaper will also help to absorb any bad smells!
Coffee is enriched with caffeine, which contains nitrogen that absorbs and neutralises any unpleasant odours in your home. Change the coffee grounds after a day or two so the trick doesn't lose its effect.
7. Place Charcoal To Dissipate Odour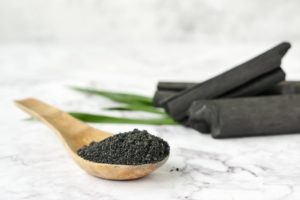 Charcoal is one of the best odour neutralisers out there and it's much safer as compared to chemical odour neutralisers. For more effective odour removal, activated charcoal is preferred as it's been processed to make it more porous, allowing it to absorb more odour. It also absorbs formaldehyde and other VOCs.
What's amazing about charcoal is that you can reuse it; leave it in the sunlight for a few hours and it'll be as good as new!
It also works for removing new furniture smell; simply place the charcoal in the area around the furniture to absorb lingering odours.
---
How To Remove New Furniture Smell
8. Sprinkle Baking Soda Over Upholstery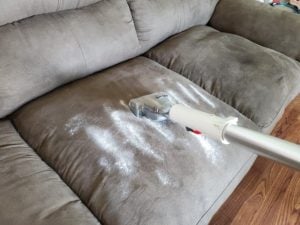 Do you hate the smell of new furniture? This offensive odour is known as "off-gassing", where volatile organic compounds (VOCs) are released from new products. It will dissipate over time, but you can speed up the process by using baking soda.
Sprinkle some baking soda over your furniture and let it sit for about an hour before vacuuming it away. The baking soda would've neutralised and absorbed some of the chemical odour emitted from the furniture. This method works for wood furniture as well.
Additionally, you can pour some baking soda into a bowl and place it in cabinets or drawers. It helps in removing the new cabinet smell too.
9. Wipe Wood Furniture With Vinegar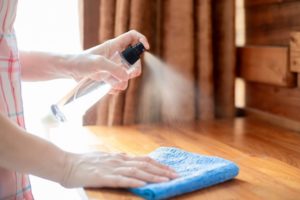 Mix equal parts of water and white vinegar in a spray bottle and wipe down your wood furniture with a microfiber cloth. Keep in mind that you shouldn't completely saturate the wood surface. After wiping the furniture, dry it with a new cloth.
The acetic acid present in vinegar will absorb the smell and neutralise it. Don't worry, the smell of vinegar will dissipate after some time. Vinegar is also effective in removing any residual renovation smell in your home – just place the bowl of vinegar around your home.
Both white distilled vinegar and apple cider vinegar works for eliminating indoor residual odour. For faster results, opt for household white vinegar, which has a higher level of acetic acid. Change out the vinegar daily until the odour is gone.
10. Neutralise Odours With Kitty Litter
Yes, you read that right. Pour some kitty litter in a bowl or disposable food container and place it near your furniture for several days. Kitty litter contains odour-absorbing ingredients such as baking soda and activated charcoal that will help in eliminating any unpleasant smells.
You can leave containers of kitty litter in drawers or wardrobe throughout the year to help absorb any moisture, which is oftentimes the cause of musty smells. Keep in mind to change it every month so your cabinets won't smell funky!
---
While these tips are great for eliminating any residual renovation smells, post-renovation clean up plays a major part in removing these unpleasant odours as well. Make sure you thoroughly clean your home as it'll help in getting rid of the construction fumes.
Check out our StyleMag article on the Ultimate Guide To Post-Renovation Cleaning to ensure that your space is fully clean before you start living in your new crib.
Do you have any other hacks for removing post-renovation, new furniture or carpentry smell? Let us know in the comments below!