If you have a disorganized kitchen which gets on your nerves each time you step into it – it might be time to declutter and organize it!
For new homeowners looking to get inspiration on kitchen organization too, read on to find out 4 simple kitchen organization and storage ideas that will help you get started instantly.
---
1. Free up counter space with hooks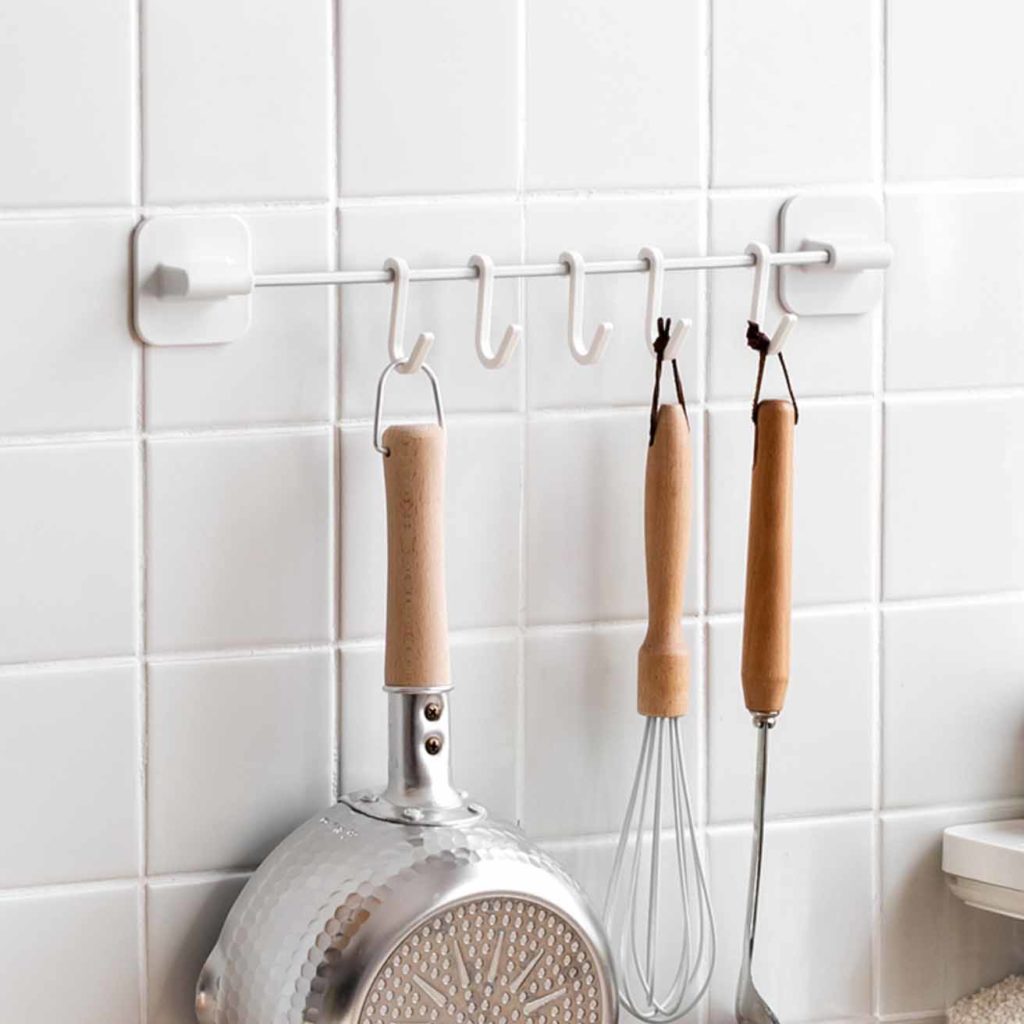 Small yet powerful, hooks are kitchen tools that come in very handy whenever you need an extra storage.
Organization guru Marie Kondo suggests that one should design kitchen storage with the aim of "putting nothing on the counters or around the sink and stove top" as it makes your kitchen easy to use.
More counter space is available for you to prepare the cooking ingredients you'll need without feeling restricted!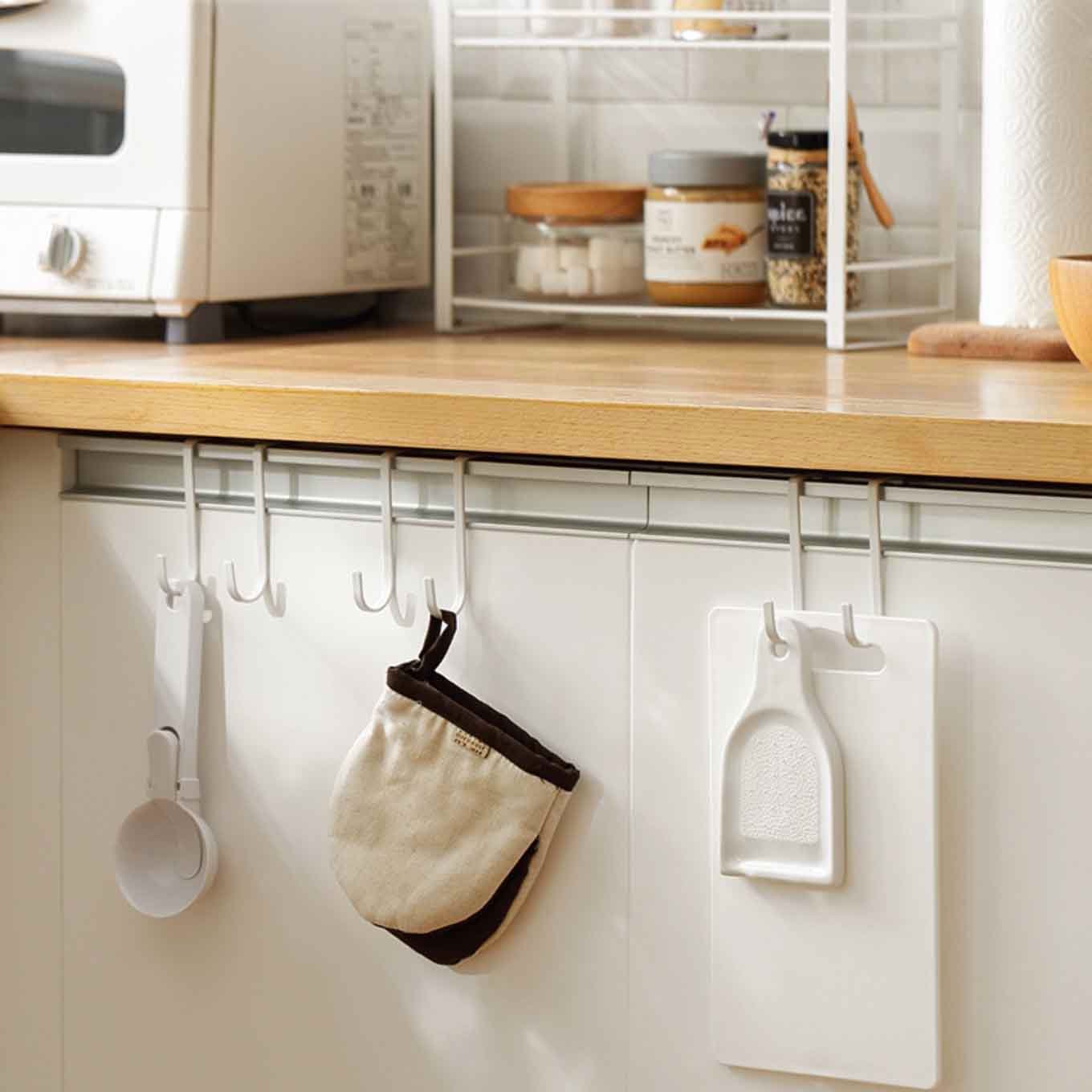 With kitchen cabinet hooks, simply hang them over your cabinet and access your cooking utensils, pots and pans easily.
---
2. Maximize storage space by stacking smartly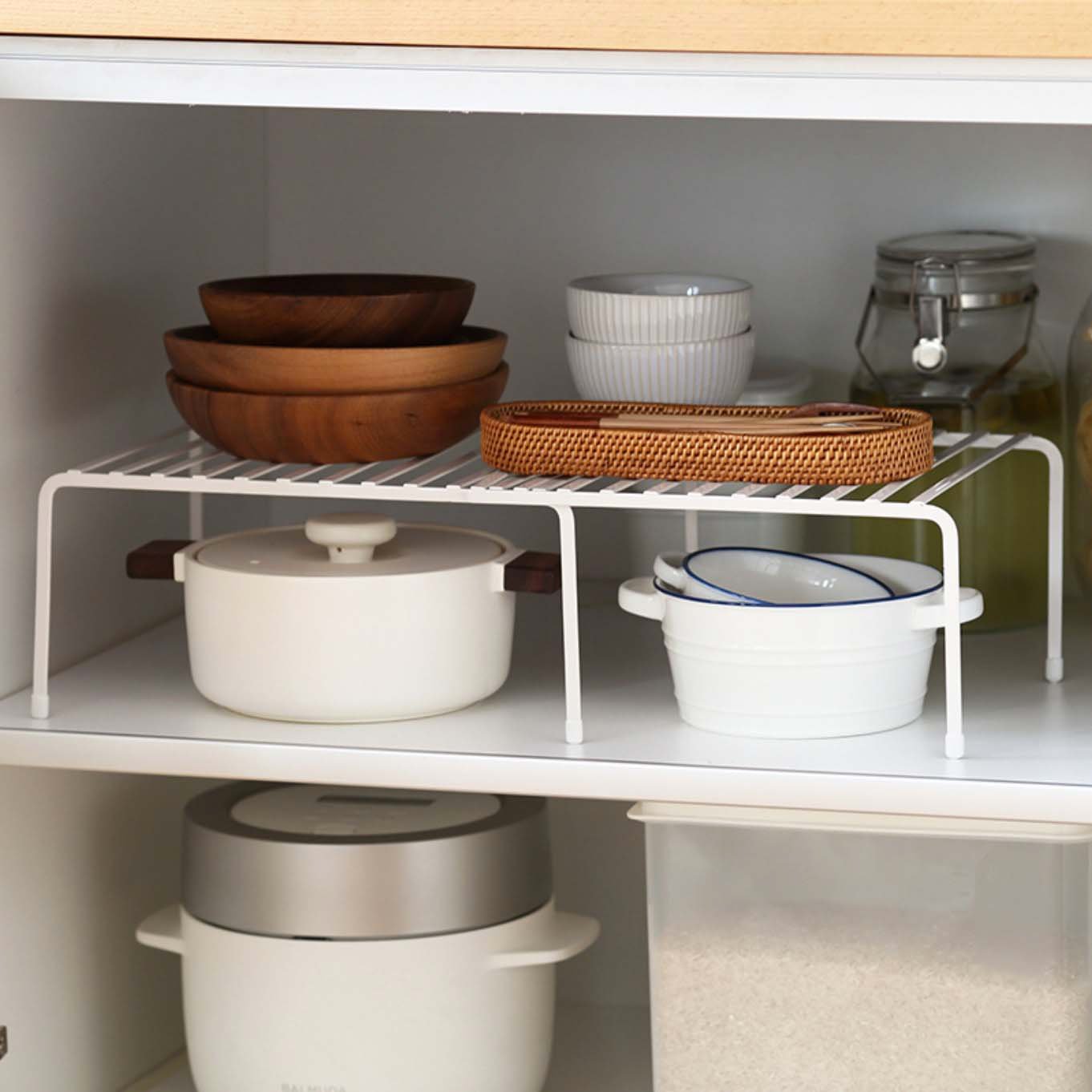 A problem homeowners commonly face after getting their kitchen design sorted out is that – they don't realise how high/tall their kitchen cabinets are.
Cleverly utilize the dead space in your kitchen cabinets with the help of our Extendable Kitchen Rack Organizer.
With your kitchenware stored in this manner, it makes retrieving them out much simpler. We know the struggle homeowners face, trying hard to 'pull' out a plate from a wobbling stack!
If you feel that storing frequently-used pots and pans on your counter top is easier than drawing them out from your kitchen cabinets, make full use of your corners too with our Stackable Corner Rack Organizers.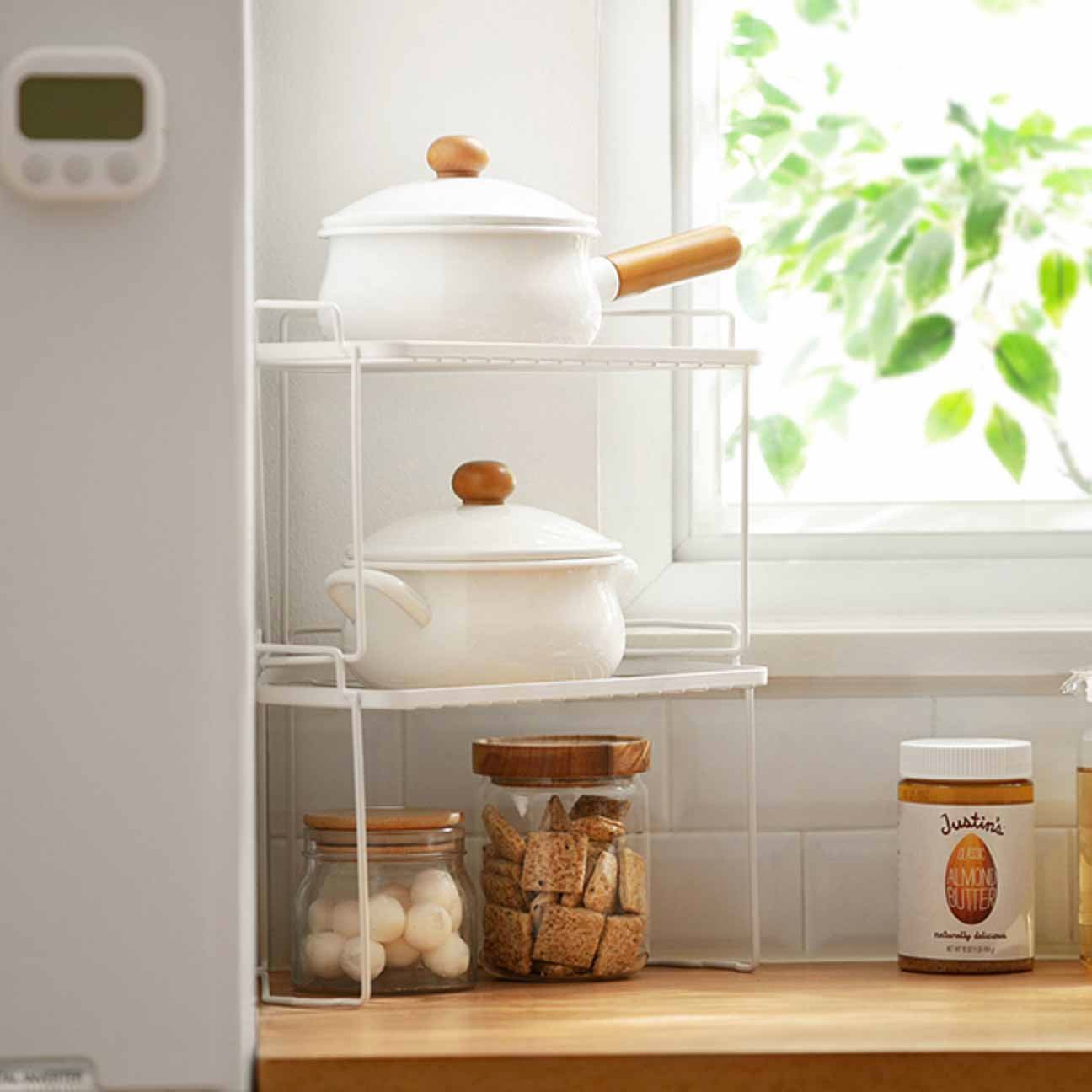 ---
3. Organize utensils, knives and boards 
Home cooks would realise that kitchen organizers are a great help when it comes to storing and cleaning up after meals.
A simple routine such as arranging them neatly after use with these kitchen essentials –
is the first step to getting your kitchen organized.
---
4. Get neat with food storage containers/holders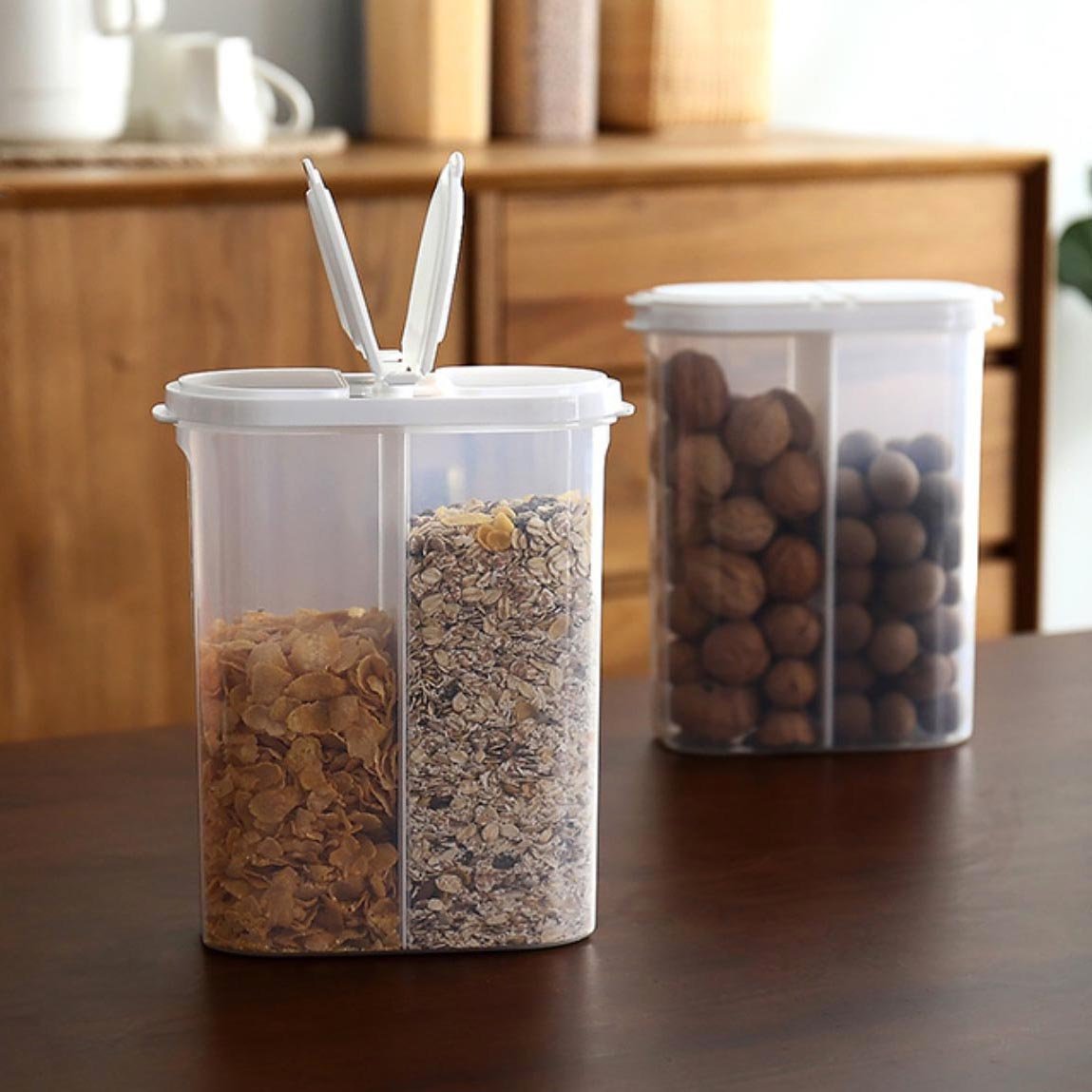 Transfer dry goods into see-through food storage containers/holders so that you can easily identify and retrieve the contents in it.
Rather than using rubber bands to tie up half-used packaged food, airtight food storage containers provide greater convenience and ease of use. It helps in keeping any dry goods fresh and away from any pesky ants!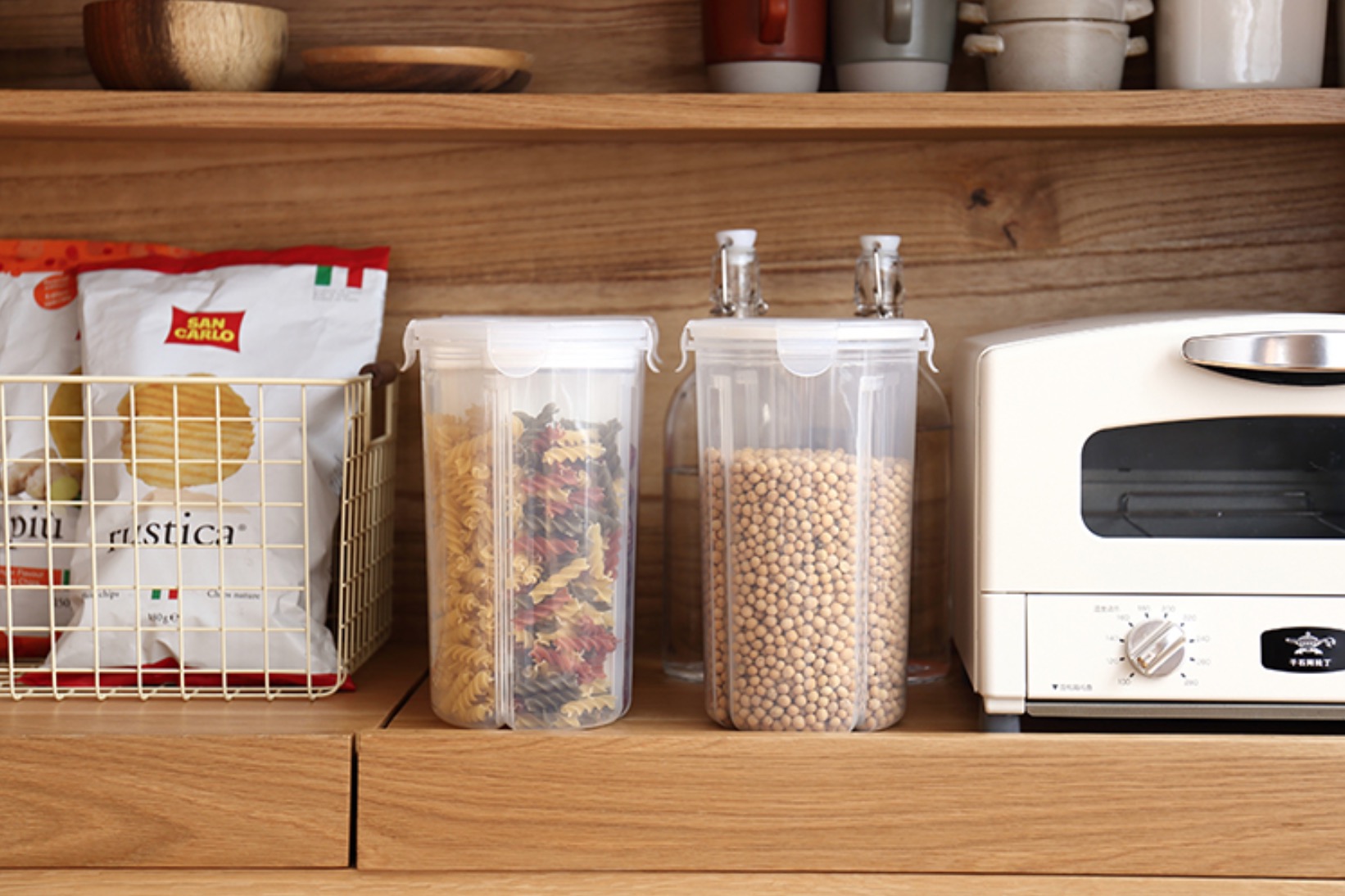 Using see-through food storage containers also adds vibrancy to your kitchen cabinets, especially if you have open shelves!
Tip: Label containers with their expiry date on it to remind yourself to consume them. Dry and canned goods should also be stored in a cool and dry area.
If you need help in getting rid of nasty household pests, here are 3 Natural Ways To Get Rid Of Ants Fast. 
---
Whilst a kitchen can get messy after cooking, start by cultivating the habit of putting back your dinnerware, ingredients, kitchen tools and utensils to their rightful position after use.

Create the kitchen you would love spending time in whipping up meals for your loved ones and feel happier with a tidy kitchen!
Check out our whole collection of kitchen organizers for storage and organization here.