Dear StyleFans,

2020 has been a special year to remember. We hope that in this year of unprecedented changes, you and your family are staying safe, optimistic, and cherishing the little moments in life!
As Style Degree continued to grow steadily this year, it was only made possible due to your continued support and love. On behalf of the Style Degree Team, we want to express our heartfelt Thank You to our StyleFans (yup, that's you!).
Thank you for loving our home essentials, getting excited about our new product launches, and sharing your love for them on social media. We're always thrilled to know how StyleFans have been inspired to organize various areas of the home (e.g pantry, closet, cabinets) and trying out the home tips and hacks we share.
Our days have been made so much brighter with the overwhelming response we get and we hope you've learned a thing or two from StyleMag! This is our biggest motivation to continue doing what we love best.
Come 2021, Style Degree will definitely continue to grow bigger and better. So stay tuned for exciting product launches, useful content, meaningful collaborations, and our first-ever StyleStudios coming along. Who's excited?
We'd Love To Hear From You
Share with us your thoughts on your experience with us here. We appreciate your time in completing the survey, and we value every feedback. At the end of the survey, get a special promo code to enjoy $5 off your next order above $60.
Whether you are enjoying a simple countdown in your cosy home or ending 2020 on a high note, here's wishing you and your family a Happy New Year. Stay safe, stay healthy and happy!
We can't wait to deliver happiness to you once again in 2021!
With love,
Chuan An & Sher Yun
Co-founders
---
Top 10 Home Organizers Loved By Homeowners
Kitchen
---
Laundry
---
Storage
---
Home Labels
---
Highlights of 2020 At Style Degree
When #stayhome and #workfromhome was a default.

And when cleaning and organizing became the best thing you could do to destress and occupy your time at home.
Remember this new MRT map we created?
But of course, those unforgettable dalgona coffee days, baking frenzies, DIY craft days using upcycled materials.
Media features
During the circuit breaker measures, our Co-founder went on an Instagram Live with Home & Decor Singapore, sharing about our humble startup journey. We were blessed to have our story shared on various media outlets too, such as The Business Times, Vulcan Post and more.
Read and watch the recap below!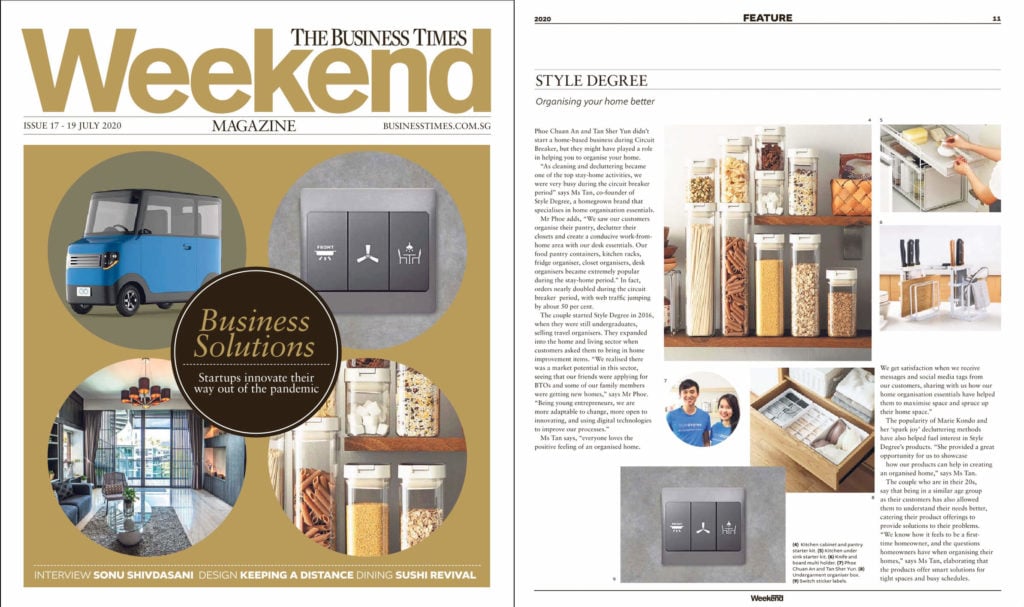 ---
Our first Labelled Cleaning Cloths
Along with our first Mini Label Printer & Maker! Label anytime, anywhere.
---
Mask Storage & Mask Organizers became necessary
Finally, a Multi-tier Lazy Susan to maximise space
You loved how we helped Mum organize!
Her food storage containers
And her overflowing medicine cabinet.
---
Sponsorship to Project Hills, a non-profit that helps the underprivileged in rental homes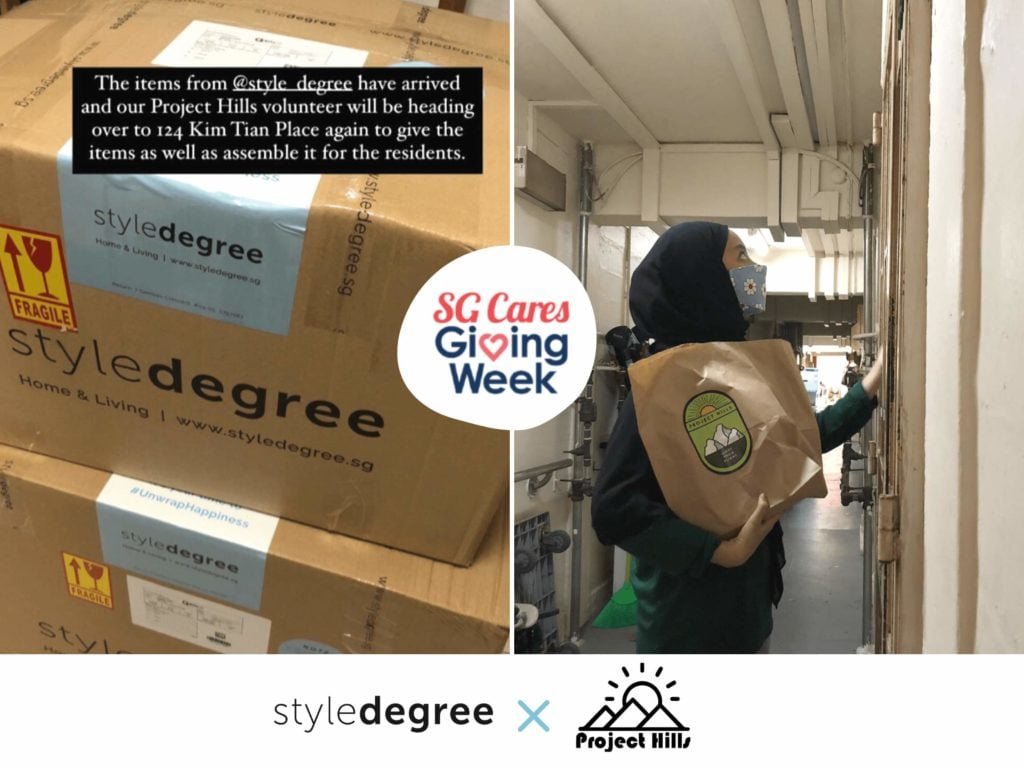 As a homegrown Singapore brand, we've always wanted to give back to the community. As part of SG Giving Week 2020, we are glad to have collaborated with Project Hills, where we donated essentials to the low-income families living in rental housing to help keep their home organized.
---
Top 3 Most-Read StyleMag Guides
---
Thank you StyleFans for being with us this meaningful 2020, see you next year!