Do you have family and friends coming over for a gathering? If your home isn't guest-ready, don't worry! We've gathered 6 tips for you on how you can give your home a quick refresh and keep it presentable for your sudden guests.
---
1. Know Your Priorities
Since you're short on time, you don't have the luxury of cleaning every single room in your house. Target the areas that your guests are most likely to see – living room, kitchen, bathrooms, and entryway.
Start with automated and time-consuming tasks such as laundry or spraying toilet cleaners in your bathroom. While the washing machine and toilet cleaners work its magic, you can work on other areas of your home.
Psst! Check out our Cleaning Essentials to help you spruce up your home effortlessly!
Also check out on StyleMag: 7 Non-Toxic & Natural Cleaning Sprays You Can Easily Make At Home
---
2. Task Cleaning Instead Of Zone Cleaning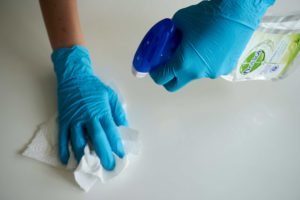 When it comes to cleaning, most of you probably clean an entire room before moving on to the next room. However, this is an inefficient way of cleaning as it takes up a lot of time. Opt for task cleaning instead of zone cleaning for a speedy cleaning experience!
Task Cleaning: Completing 1 task (e.g. dusting, vacuuming) at a time throughout your whole house
Zone Cleaning: Cleaning 1 room at a time
Task cleaning would make cleaning a lot more efficient. As you're in the mindset to keep moving from room to room, you'd move faster to get to the next task. You'd also avoid feeling like you're stuck in an endless cleaning cycle by repeating the cleaning steps in every room.
Tip: Corral all your cleaning supplies into a bucket or caddy. This saves you precious time and energy from having to walk back and forth every time you need a new cleaning cloth or detergent.
---
3. 2-in-1: Cleaning + Showering
You'll most likely get wet and sweaty when cleaning your bathroom. Make use of this chance to shower while concurrently giving your shower area a quick scrub. This way, you can kill two birds with one stone!
Ensure that your bathroom is well-equipped with supplies that your guests might need – toilet paper, hand soap and a hand towel.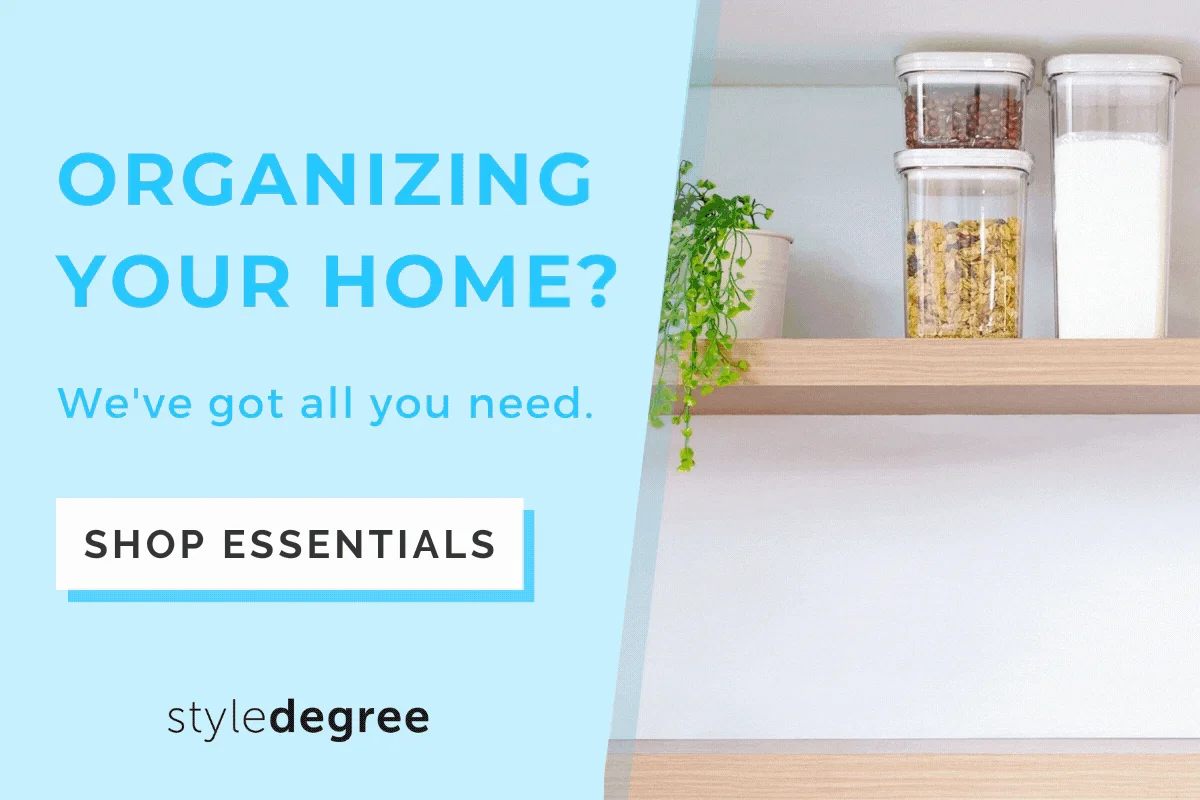 ---
4. Use Bins To Hide Your Clutter
The key to making your house look neat in no time is removing clutter! Clear the clutter in areas that your guests will most likely see – living room, kitchen, bathrooms and entryway. For bedrooms, you can just close the doors and hide the mess.
Carry a laundry basket or storage bin with you to gather up all the clutter or items that don't belong in any of the rooms and toss it inside. Stash the basket or box inside your bedroom or anywhere that is out of sight for the guests.
However, do remember to put all these items in its rightful places after the guests leave!
---
5. Top-To-Bottom, Left-To-Right
Whether you're wiping or dusting your house, remember to start from the highest point such as your hanging lights or wall shelves. From there, move from left to right. This method of cleaning ensures that you don't miss any spots in the room and it saves cleaning time!
Apply this method when wiping mirrors or glass surfaces – start from the top and work your way down the mirror in a tight S-shaped pattern to obtain the cleanest results.
Tip: Spray your glass cleaner on your cleaning cloth instead of the mirror as the soap could create black tarnish marks when it seeps behind the silver coating!
Shop microfiber Cleaning Cloths and Hand Towels here.
---
6. Odour Control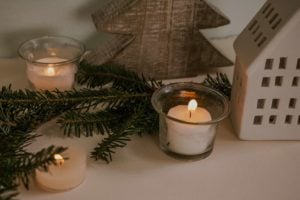 Now that you're done cleaning, add the final touches making your home smell good. One of the first things your guest would notice upon entering your home is how it smells. This would affect your guest's impression of you, so ensure that your home is void of any unpleasant scents.
Switch on your air conditioner or fan, or open up your windows to get rid of the stale smell. You can also light up a candle or spray your favourite air freshener to give your home a fresh and clean smell.
---
With all these tips, it's time to throw on comfortable clothes, play some music and start cleaning together! Let us know in the comments which tip is your favourite and if you have any other tips you'd like to share!