What do dust mites, snack crumbs, and unknown dirt particles have in common? They're common household 'pests' when cleaning around the house, and a tiresome chore to deal with.
But here's the good part: They can all be picked up with a trusty lint roller!
Read on to get our essential tips and tricks on how to use your lint roller to the best of its abilities. You might just find a new way to use the lint roller beyond just your clothing.
---
1. Drawers
Struggling with those tight-to-reach corners? Then use a lint roller to gather the dust collecting in your drawers. Picking up dust, stray food debris, and spice dust has never been easier.
Tip: After using a lint roller, wet a cloth and go over drawer corners so you can catch any tiny pieces.
2. Lampshades
Roll-off dust with a lint roller to get your lampshades clean and pristine again. This method works well with lampshades that are made of fabric material. Make sure that your lights are off before you start cleaning!
3. Car Interior
A lint roller can help your car be free of small debris and dust in no time. Clean out your car seats and free your car flooring of dirt and other surface pests with ease.
4. Furniture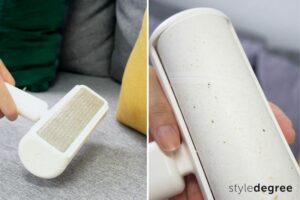 Furniture like sofas, fabric seating, and cushions are bound to be covered in dirt and unknown hairs. With a lint roller, you can dispel them off your couch and make spring cleaning that much easier.
5. Drapery & Curtains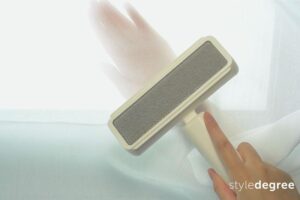 At some point, you'd have noticed that your curtains tend to accumulate dust pretty easily. This is especially the case if they're not used often and in a dimly lit room. Use a lint roller to run along the edges of your drapery to catch any dust lying dormant.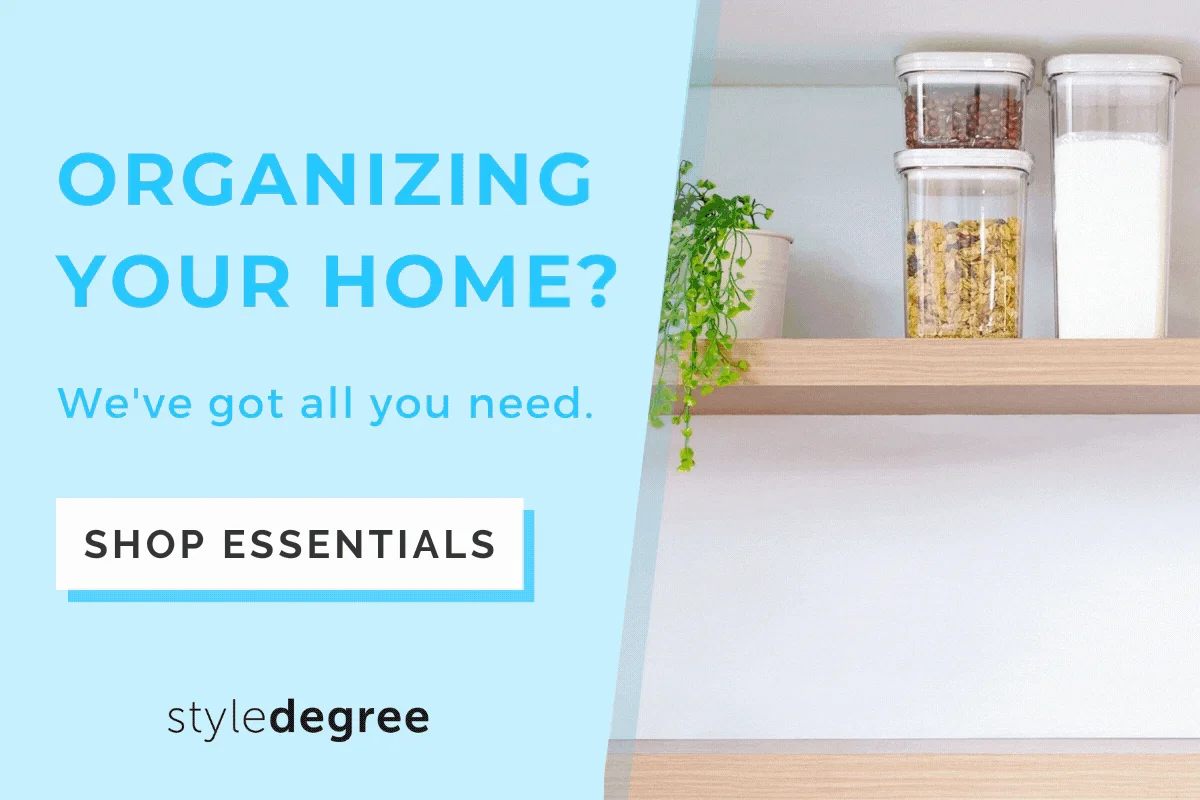 6. Floor Debris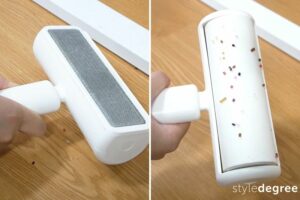 Other than just the typical dust and hair accumulated, small debris can also be picked up. For example, if there's an arts and crafts glitter spill, a lint roller can brush up each individual piece with no hassle.
Tip: Consider using a lint roller when picking up small and sharp debris such as broken glassware instead of using your bare hands.
7. Bedsheets & Mattresses
Make your freshly washed bedsheets and mattresses ready for the bed by picking any leftover lint. Catch any stray hairs on your bed pillows or dust mites at the corners of your bed for extra precaution.
Also check out on StyleMag: How To Fold, Store & Organize Bed Linens.
8. Handbags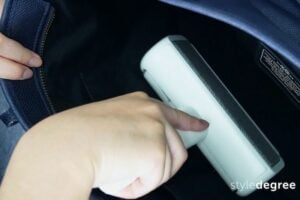 When our bags are almost always filled with our personal belongings, it's hard to imagine just how much dirt and dust can accumulate on the sides and at the bottom. For a quick and effective clean, stick a lint roller in your bag to pick up any stray debris inside.
9. Carpets & Rugs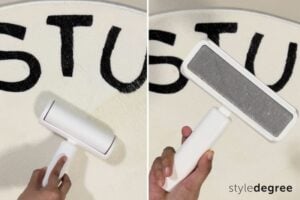 This is the most common use for a lint roller — to unearth nasty dust clumps from carpets and rugs. Lint rollers are perfect to clean up remaining dirt and crumbs that your vacuum and broom can't reach.
10. Pet Hair
Pet hair deserves a category of its own since its own beast to clean when compared against normal dirt and dust pile up. It's only natural they shed just as much hair, leaving fur pretty much in every corner of the house. For this, a lint roller is perfect to stick and grab cat hair clogging up your couch or stray pieces on your shirt.
---
Having a lint roller can revolutionise the way you clean out tight spots and inconspicuous areas around your house. Tell us down below if you followed any of our tips!