Electrical trunking cases are commonly used to hide wires and cables in HDB homes. Unfortunately, they tend to stick out against house walls in an unsightly manner.
To help tackle this issue, we've gathered a few ways to help you conceal your electrical trunking so that it will fit in flawlessly in your home.
---
What Is Electrical Trunking?
Electrical trunking, also known as cable trunking, are those box-like enclosures that protect your cables and line the side and top of your walls. They're meant to allow for more space for other electrical appliances.
They come with a square or rectangular cross-section and have a removable lid. In HDB homes, electrical trunking can commonly be seen at places like light switches, above circuit breakers, and near air conditioning units.
Now that we've identified what electrical trunking looks like, it's time to delve into the ways we can hide them!
HDB Regulations
According to current HDB regulations, here are the following rules when it comes to concealing electrical wiring:
You do not need a permit when covering wiring with PVC trunking
However,
No embedding of wiring in a RC slab, beam column, wall plaster or other furnishes
Limited according to the existing main switch rating
For a more comprehensive guide, refer to the HDB's regulations on Electrical Works.
---
How To Hide Electrical Trunking
1. Install A False Ceiling
Cover electrical trunking by adding a false ceiling. This look will give more depth to the ceiling above your sitting areas, like your living room and dining spot.
However, if you do choose this method, it can also be quite costly. Below are a list of things that can be affected:
Lighting — Lights need to be reinstated again if you remove your false ceiling.
Space — The ceiling will be lower, so your sitting area may seem small.
2. Create A Faux Storage Space
For larger, bulkier electrical trunking, try building a faux storage space around it. Install walls and cabinet doors for a cupboard design of your choice. Pick colors that match the room's overall aesthetic.
Tip: When making a faux storage space, make sure that you don't build over existing appliances.
Faux storage spaces look best when next to pre-existing cupboards and cabinets. They also blend in better when they're at the end of a row of cabinets rather than in the middle.
3. Install Sleek Power Tracks
One unique way to hide your power sockets by installing sleek power tracks. It's a relatively new trend for homeowners.
It allows you to allocate a set number of electrical power outlets on a single bar. Its main unique point? Each outlet can be removed and repositioned with just a simple twist.
It's both sleek in design and utility, and also child-safe — all outlets are grounded, preventing any accidental shocks.
If you're interested in getting one, check out these local companies for your own electrical track system:
4. Hiding TV Wires
If you've ever had a hanging TV (or just a TV in general) you'll know that the cables can be a drag to deal with. It's especially irritating when it starts to tangle with other unknown wires at the back of the cabinet. There are a few ways to fix this:
Using A Cord Cover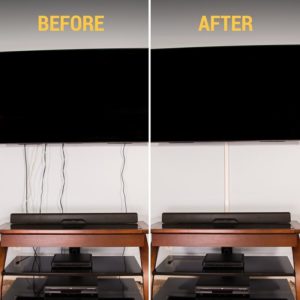 Use a cord cover to gather those multiple messy cables and confine them to a single cord cover. Your walls will be neat looking again and you won't have to worry about dust accumulation at the back either.
Hide Behind The Wall
If you don't really like cord covers, then hide wires behind the wall using an in-wall cord and power cable kit. This method works well if your TV is mounted very high on a wall.
Note: Employ a HDB-approved electrician to help hide your wires.
You can also try using zip-ties to gather wires to your liking, or a cable management box.
Use Decor To Camouflage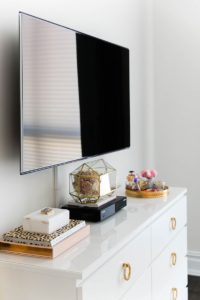 Let's say you don't want to hide your cables. It's too tiresome you say. Just use the living room ornaments you have at home to hide the wires. Mini-vases, small potted plants can do wonders if you arrange them just right on a TV cabinet.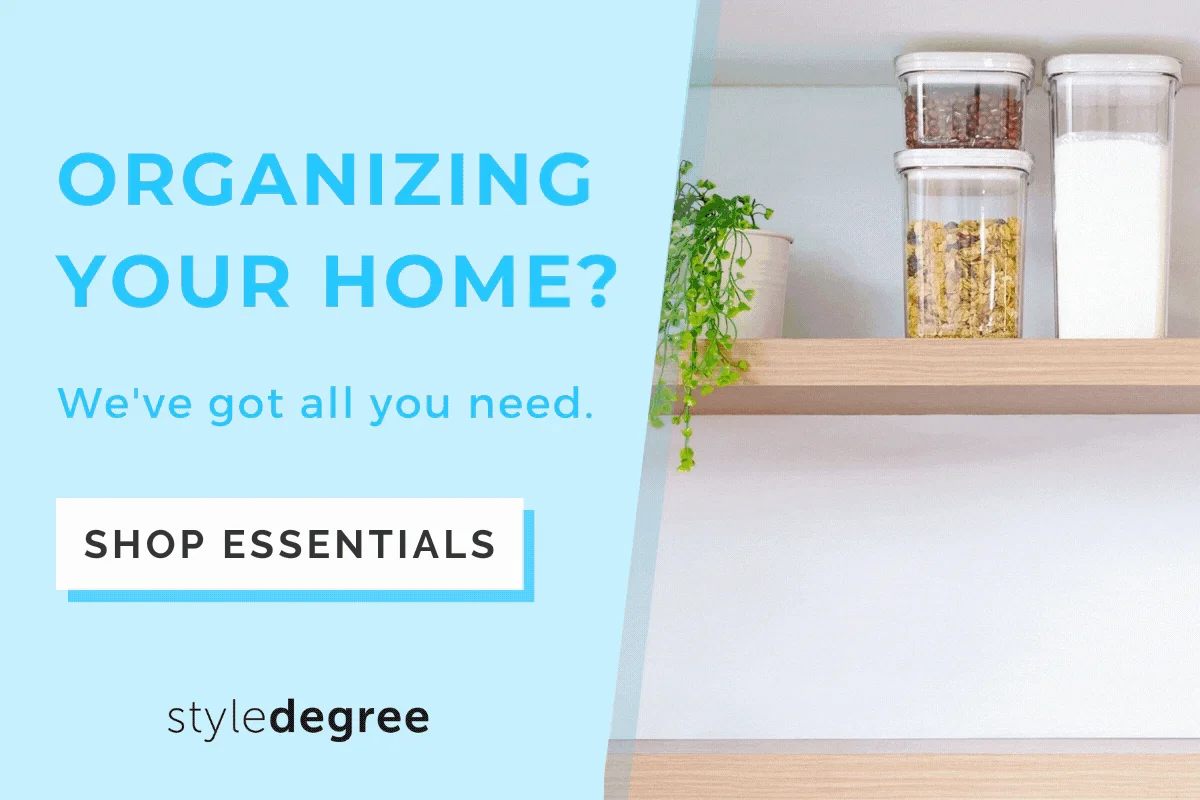 5. Blend In With Wall Decor
Swipe <- or click on image to view gallery
Other than just placing ornaments to hide cables, wall decor goes a long way to solve this problem. Put on your DIY gloves and try out some of these ideas:
Make 'wall fencing' with styrofoam and some double-sided tape
Create a 'cable concave' that hides an electrical outlet
Put mini wall decor stickers of leaves and floral against the sides of cable lining
Buy a cable cover with an incorporated wall design
Tip: Wall decoration stickers that feature designs like branches or flora look seamless next to white, long and thin trunking.
6. Paint Over Electrical Trunking
Not liking the bland white or beige trunking design? Try painting over it to add colour to your rooms. You can add this extra step before applying wall decor stickers if you want to customise your walls more.
Note: What colour you paint trunking depends if you want it to pop or just want to match it with the walls.
If the cable trunking is directly connected to an electrical appliance, you can also paint to match that.
7. Hide Charging Stations With Nooks
If you have multiple sockets connected to electrical trunking, it can look a little bulky and out of place, especially if it's higher up a wall, and not near the floor.
To hide it, install a mini-storage nook to hide them. Unlike a storage space, this nook can be installed next to your bed, or your study table. You can also choose more sleek cabinet designs, like wood.
Tip: For more cohesiveness, try choosing similar material to your door or walls so that the nook will not stick out.
Also check out on StyleMag: How To Organize & Hide Messy Cables, Wires, Extension Sockets
8. Build Pull Out Drawers
Similar to a charging station, if your electrical trunking is at desk height and near a table, consider building a pull-out drawer. Works well with multiple electrical outlets, and looks great against study tables.
---
When it comes to hiding your trunking, always remember to consider your house space and type. Tell us which step you tried out when concealing your electrical trunking.