Looking to refresh your home interior and decor in the new year? While the home has been the safest sanctuary in 2020, staring at the same four walls can undeniably get a little boring.
From rethinking how a home layout should be, to incorporating organic shapes and archways, read on to get inspired by the home interior design trends of 2021!
---
1. Embrace Nostalgia & Traditionalism
Interior design trends are always changing throughout the years and 1 trend that has resurfaced recently is the Grandmillennial Style. From heavy floral patterns to wallpapers and antique china, millennials have been incorporating old school design trends with a fresh twist to fit their modern home.
This trend is a huge contrast to the all-white and minimalistic homes you see on the internet. Grandmillennial style is a great way for young homeowners to showcase their individuality and uniqueness. Having old and traditional pieces immediately makes your home feel lived in and welcoming.
Swipe <- or click on image to view gallery
Patterns are a huge part of Grandmillennial Style – toile, chintz and plaid are often featured on upholstery, curtains and wallpapers. Richly stained wood furniture, ruffles and pleats are also common. Pair these items with rich fabrics, statement lights, abstract art pieces or metallic pieces to add a modern feel to your home.
Tip: The key to creating a successful Grandmillennial home is to stick to a tight colour palette so your home will look beautifully layered.
---
2. Bring In The Outdoors
This is not a new interior design trend but it's very relevant to our current situation. As we aren't leaving our houses as often as we used to, it's a wise choice to bring the outdoors indoors. Houseplants are a great way to inject some greenery into your homes – it'll create a soothing effect on yourself, especially after a long and stressful day of work.
There are plenty of health benefits: medical studies have shown that houseplants can improve your mood, reduce tiredness and stress and improve your focus.
For those of you who find that you have no space for plants, consider growing your plants vertically on walls instead of using a pot. If you're interested in starting a garden at home, check out our StyleMag article on 14 Best Indoor Plants & Easy Edibles To Grow In Singapore.
---
3. Say Goodbye To Open Floor Plans
Swipe <- or click on image to view gallery
Before COVID-19 hit us in 2020, our home was just a place we went back to after work to eat, freshen up and sleep before heading to work again the following day. However, home is now more than that – it's the place where we do everything, from working to exercising and socialising.
In addition to that, most of your family members are staying in for work and school so the need for privacy is evident. To provide them with privacy, demarcate spaces in your home so that everyone has their own space.
You don't need to do a full home renovation to build up your walls and demarcate space. Try adding a screen divider, curtain or even a bookshelf – they create separation in your home to give your family members the privacy they need.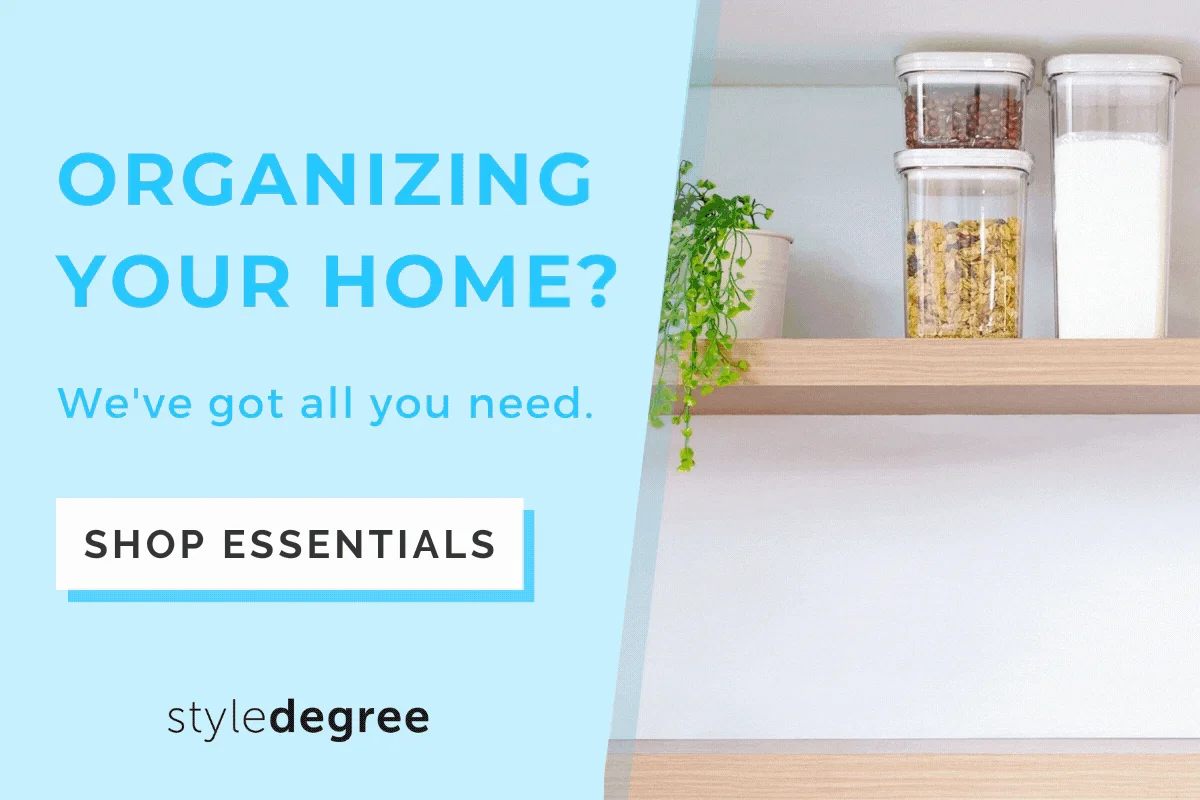 ---
4. Create A Work-From-Home Station
Due to the COVID-19 pandemic, work-from-home is now the default mode of working. For 2021, it'd be ideal for everyone to have their own permanent working space at home.
There are many desk ideas out there to accommodate different spaces. If you have a small space, you can try using a wall-mounted desk or even foldable tables that you can easily stow away at the end of the day.
Also check out on StyleMag: 10 Stylish Yet Functional HDB Study Room Designs
You'll be spending a lot of time at these workspaces, so it's important to keep it organized to stay productive and work efficiently. For desk organization ideas, check out our StyleMag article Boost Productivity With These Desk Organization Ideas For Office & Home.
Psst! Keep your workspace neat and tidy with our Desk Organizers!
---
5. Incorporate Natural Elements
As homeowners are becoming more environmentally-aware, they'll most likely start opting for sustainable and natural materials such as wicker, rattan and canes over synthetic ones.
Integrating natural elements into your home is the perfect way to bring in texture, warmth and lightness into your home. They are a great contrast piece if you have more contemporary pieces such as marble, leather and gold accents at home.
You can incorporate this interior design trend into your home through throw pillows, furniture, rugs and baskets. Take a bold step forward and mix and match different textures – having contrasting textures creates a unique and visual-rich space.
---
6. Use Earthy Colours To Add Warmth
A key interior trend for 2021 is incorporating warm colours into your home. Warm-toned colours such as terra cotta, browns and beiges are popular colour choices. These nature-inspired colours give your home a sense of peace and tranquillity where you can relax and recharge after a long day of work.
Swipe <- or click on image to view gallery
You don't need to paint your whole house beige or brown to achieve a warm-toned home – instead, opt for warmer and creamier whites instead of cool-toned whites. If you're unsure of painting the whole house, try painting an accent wall or a chair rail so that it isn't too much of a commitment.
This colour palette pairs well with warm textures such as natural wood and golden accessories.
Also check out on StyleMag: 4 Steps To Creating An Interior Design Mood Board (With Free Template)
---
7. Organic Shapes & Archways
No more modular and rectangular shapes dominating your home – try incorporating organic shapes with rounded furniture such as ottomans, coffee table or even sofas. Organic shapes are a great way to evoke a softer and more relaxed feel into your home. It's also a great way to enhance the human connection to nature and creativity.
If you don't have the luxury of space to buy new furniture, you can hang up wall art that features soft lines (e.g. face line art) or sculptural decor pieces that are soft and abstract.
Swipe <- or click on image to view gallery
The trend of organic shapes can also be brought to your home walls and entryways. However, do get your interior designer's opinion on it – a forced arch design can make your house look and feel awkward.
Having said that, if you're looking to incorporate arches without remodelling your home, you can simply paint an arch mural behind certain elements in your home that you'd like to highlight, for example, a wall shelf full of pictures.
---
8. Showcase Your Personality
Swipe <- or click on image to view gallery
When you're spending a lot of time at home, looking at white and blank surfaces can be suffocating. Add some meaningful and statement pieces around your home to hold your attention.
You can try adopting Zakka-style living. Zakka means "many things" in Japanese and it is the concept of displaying meaningful items that sparks joy around your living space. Interior design is personal and there's nothing more personal than your home.
Displaying your favourite souvenirs and mementos at home is a great avenue of self-expression, something that we severely lack after our reduced social interactions in 2020. An area that's great for self-expression would be your workspace – create a space that portrays you as an individual.
---
And there we have it – 8 interior design trends for 2021! Remember that at the end of the day, you don't need to strictly follow the trend. You can tweak these trends to fit your style so you'll be happy and comfortable in your home!
If you just got your keys to your home or are looking to give your home a refresh, check out our Ultimate Renovation Guide In Singapore (With FREE Excel Budget & Expense Tracker)! We guide you through how to plan and track your renovations as well as how to do post-renovation checks.
Let us know in the comments below which of these trends are your favourite!