Your homeowner journey is about to get exciting as you start imagining (and fantasising!) how you would love your home to be like.
To put together your thoughts and inspirations properly, creating a interior design mood board, or what some may refer to as an inspiration board will definitely come in handy for you.
Simply put, a mood board is a collage of ideas that helps in defining the direction of your project.
If you are clueless on how to create and organize an interior design mood board, these 4 steps will guide you through closely.
Read till the end to gain access to our exclusive mood board template for different areas of the BTO/resale home!
---
1. Gathering images
Before you start pinning and saving images, create different Pinterest boards for each area of the room.
Living room
Kitchen
Dining area
Bedrooms (Master bedroom, Study/Office, Kid's room)
Bathroom
While Pinterest is commonly known to be the main source of inspiration, Instagram, websites of ID firms, Qanvast, Renonation, Home & Decor Singapore are also great sources of gaining home inspiration in Singapore's context!
Here are 2 secret tricks we have for you to make the process of gathering images easier.
For Instagram, utilise the "Instagram Bookmarks" feature! Similar to how you would pin images in Pinterest, tap on the Bookmarks button on any Instagram post and instantly save it in your personal collections.
Unsure of where to find home inspiration on Instagram? Hello homeowner, you are in the right place! Follow us on Instagram (@style_degree) to gain inspiration on home organization, how to decorate your home and also, useful home tips and hacks every homeowner must know!
If you still prefer pinning images to your mood board, the Pinterest Save Button for web browsers (don't worry, its absolutely free!) will be a life-changer.
With this web extension, you will be able to save images even from websites outside of Pinterest to your existing board.
Now, anytime you come across amazing inspiration from interior design or home decor websites, simply click on the Pinterest plugin to save them to your mood board!
---
What should be included in your mood board 
When gathering images, keep a look out for images specific to each element
Colours (For wall, floor, carpentry)
Patterns (E.g wall tile, wallpaper)
Furnishing (E.g sofa, windows)
Home accessories (E.g home organizers, racks)
Home decorations (E.g wall holders, paintings, vases)
You know yourself the best. Pick images that "spark joy" and resonate with the style you are looking for!
---
2. Going through the images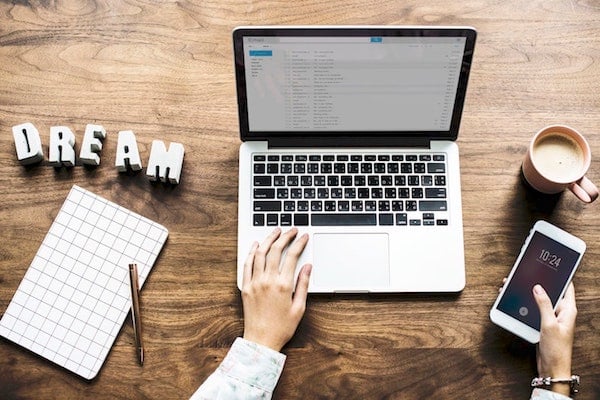 The common mistake that most make is to pin endless amount of images but never going back to look through them.
You may have thought that "the more inspiration, the merrier!" However, do not make this mistake of over-pinning, it will only cause yourself to be confused and unfocused with what you are looking for.
Remember to allocate time to look through every image you have pinned and ask yourself these questions
What does it resonate in me?

Is it the style, the colour, the layout or the atmosphere?
While you do this, eliminate images that doesn't add value to your mood board. Soon, you will be able to keep your mood board concise and clear.
---
3. Pick only the most representative images
Look through your Pinterest board as a whole and observe
Are there are any recurring elements?

Is there a colour that you particularly love?

What is the overall mood that is common in most of the images?
Further narrow down your collection to no more than 15 images that covers all different elements as mentioned above. Each image should represent what you are envisioning well enough.
---
4. Piece them together to create your mood board
To help you get started with consolidating your inspiration and ensuring that you don't miss anything out, we have created a free interior design mood board template just for you, soon-to-be homeowners!
Click here to download the PPT mood board template (Microsoft Powerpoint editable version)
Click here to download the PDF mood board template
In the template slides, you will find 5 different templates, namely for
Living Room
Kitchen
Dining
Bedroom
Bathroom
Simply paste your most representative images into the allocated squares. Feel free to modify the size to fit the images you have.
With all the images pieced together, hooray! You have successfully created your first mood board for your dream home!
---
Last tips
Whenever you are feeling confused during your renovation journey, always refer back to your mood board to keep yourself reminded with the home style and overall aesthetics you are looking to achieve.
Psst! Print out your mood board for easy reference especially when talking to you are talking to your renovation contractors or ID firms. This would definitely help in conveying what you have in mind clearly to them.
With these 4 steps in mind, its time to get your creative juices flowing and create your very first mood board for your BTO/ resale home!
Also read on StyleMag: A Guide To Renovation Contractors, An Alternative to ID Firms