Have you ever found yourself drowning in piles of clutter at home? With your things all over the house, you may find it hard to get to cleaning on a daily basis.
However, tidying up and cleaning is not as tedious as it seems. These 8 easy cleaning habits will definitely help keep your house spick-and-span!
---
1. Start Your Day By Making Your Bed
Making your bed once you wake up just means you have already completed your first task of the day! Doing this one thing will make you feel accomplished and motivate you to finish more tasks.
According to The National Sleep Foundation, tidying your sleeping space daily can also help you sleep better at night. A survey they conducted showed that 62% of sleepers felt more relaxed at night resting in a tidy bedroom. Thus, adding this to your morning routine will give you both a clean sleeping space and more peace of mind at night.
2. Sweep Or Vacuum Where You Spend The Most Time Daily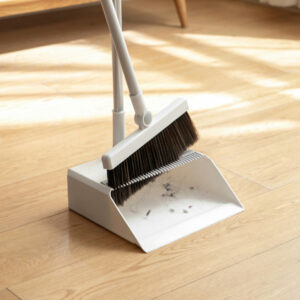 Ft. Magic Self-Cleaning Broom & Dustpan Set
Be it your bedroom or the study room, focus on sweeping or vacuuming where you spend the most time everyday if you have no time for the whole house. Especially if you work from home, you see this space the most, so it will put you at ease seeing a clean space when doing work or during your meetings.
If you cook often, another place you can focus on cleaning is the kitchen. A simple sweep up after cooking will suffice. For a deeper clean, you can use wet sheets to clean up grease on the floor.
3. Dust Common Surfaces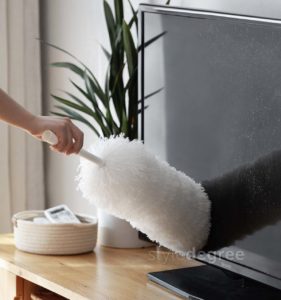 Ft. Pristine Extendable & Bendable Duster
Areas you frequent in your house may be collecting dust faster than you think. It is important to regularly dust areas you frequent as it can get uncomfortable, especially for those with asthma and allergies.
Some examples are:
Dusting and wiping down the dining table before and after eating
Dusting standing and ceiling fans every week
Using a lint roller to clear your bedsheets and pillowcases of dust and hair before going to sleep every night
Doing these will take less than two minutes and will clear the air in your home.
4. Tidy Tabletops As You Go
Cultivate the habit of giving every item a home. After every use, make it a point to put things back where they belong. Dumping items on your table can only result in a huge pile of clutter that will eventually need to be dealt with.
Besides tables, here are other things you can do to tidy up as-you-go:
Placing your shoes back into the shoe rack right when you get home
Washing the dishes right after your meal
Clearing your bathroom countertop right after your skincare routine
This is a good habit to pick up as it will make putting things back more effortless along the way!
Also check out on StyleMag: 8 Organizing Mistakes Homeowners Often Make & How To Fix Them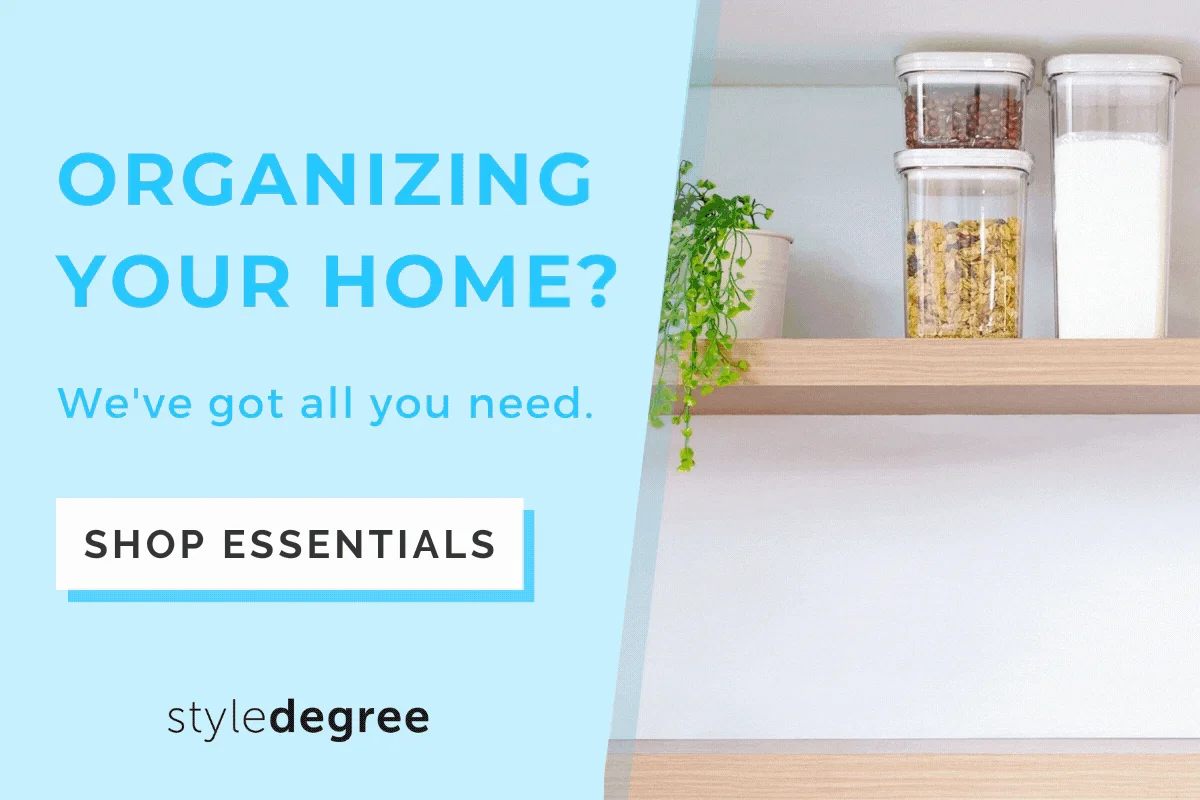 5. Squeegee shower doors after every shower
Ft. Minimalist Window & Mirror Squeegee Wiper
When not wiped regularly, glass shower doors can get stained with water stains that may be hard to remove overtime. Stained glass doors can also make your bathroom seem smaller and dirtier than it is.
A simple way to avoid this is to invest in a squeegee and use it to wipe down your shower doors after every shower. Doing so every few days is fine as well if it gets tiring to do it daily. This is an effortless way to keep your bathroom clean.
6. Swiping toilet with toilet scrub
toil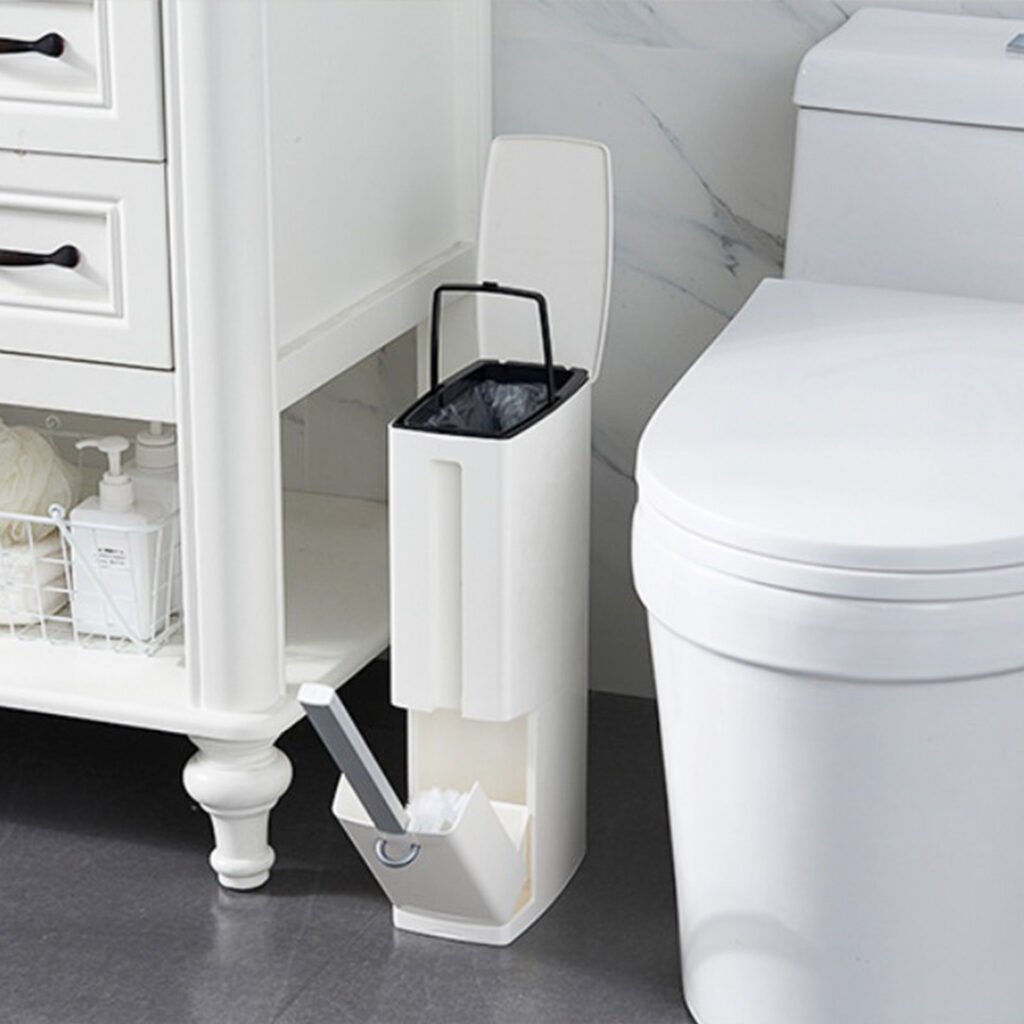 Ft. 2-in-1 Toilet Dustbin & Bowl Scrub
Scrubbing down the toilet bowl takes less than five minutes, and is something you can do after using the toilet. Simply squirt cleaner into the bowl and use a toilet scrub to scrub down the surface and crevices.
Also check out on StyleMag: The Ultimate Bathroom Cleaning Checklist (+ Free Printable)
7. Keep A Cloth Near Your Kitchen Sink
Ft. Microfiber Home & Kitchen Cloth (2pc Set)
Kitchen countertops tend to get easily stained from meal preparations, or even from water and soap when dishes are washed. Keeping a cloth by the sink will benefit you as you can clean-as-you-go by wiping the countertop whenever there are stains or small crumbs of food. This small habit will surely help you conquer your messy kitchen.
8. Deal With Items Once They Enter Your Home
This applies to everything, from your shoes to your packages. When you put things immediately where they should be, you are preventing things from piling up into a huge stress-inducing mess.
Adopting a regular routine of finding homes for your new items once you get home will be beneficial as it not only keeps your home tidy, but it also means more time for you to rest rather than cleaning up later on.
---
Keeping your house spick-and-span will now be easier with these small and simple habits! Which one did you find most useful? Let us know in the comments below!