Since 2012, open concept kitchens have been made available as an option for HDB BTO sale launches. They are gaining popularity among young homeowners, with 7 in 10 homeowners opting for them, according to HDB.
Not only does this layout open up and brightens the space, but it also gives you more options and better flexibility when designing your home. To get your creative juices flowing, we've compiled 9 creative open concept kitchen ideas for HDB BTO!
---
1. Open Concept Kitchen With Serving Hatch
Swipe <- or click on image to view gallery
Do you want a kitchen that's a little more closed-off but you're still able to open up to see the living room? Having a kitchen serving hatch, also known as an access window will be the perfect solution.
You will be able to pass food and drinks quickly to the dining table instead of making multiple trips to the kitchen. Add bar stools to the serving hatch and turn it into a breakfast bar too!
When you're doing heavy cooking, simply close up the space with glass panels or windows. For lighter cooking, open up the hatch and chat with your family and friends as you prepare the meal.
---
2. Open Kitchen With Built-In Banquette
For a cosy and relaxed dining ambience, consider adding a built-in banquette in your kitchen! Not only do these seats double as storage space (look at all those shelves!) but it also eliminates the need for a separate dining room.
To create a bold banquette, opt for patterned and vivid upholstery fabric.
If you're tight on space, combine the banquette and the kitchen island! Having a banquette is a comfortable alternative to a breakfast stool, especially if you're sitting for long periods. This space doubles up as a work desk for you and your little ones to complete your tasks!
Shop our Dining Series!
---
3. Adding Kitchen Island For Extra Storage
Many young homeowners love the idea of having an island in their kitchen and understandably so. There are many benefits to having one – not only does it create extra storage space, but it can also be used as an additional food preparation area, dining table and even a work desk.
To keep your space flexible, you can opt for a movable kitchen island. If you need more storage space, consider getting a kitchen island with side storage shelves!
Tip: Suspend an eye-catching light fixture over your kitchen island to illuminate the space and create a focal point in the kitchen.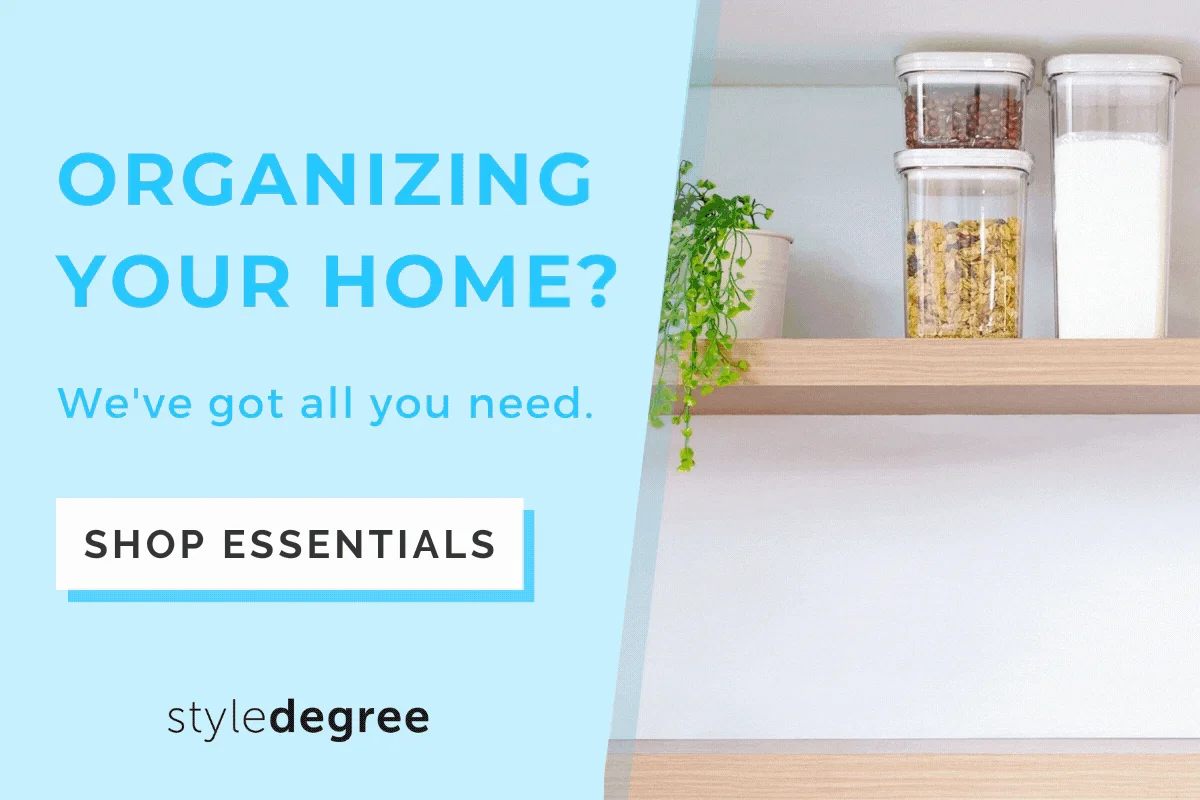 ---
4. Kitchen Island With Dining Table Attached
One of the perks of having a kitchen island-dining table hybrid is that you save a ton of space. Additionally, the dining side doubles as extra space for food prep and the island side work as extra dining space if you're hosting a family gathering.
If you prefer having an obvious separation between the food prep and consumption area, consider using different countertop materials for the different zones.
Tip: To create a visual continuity between the kitchen island and dining table, consider adding a gentle slope between the two zones.
Swipe <- or click on image to view gallery
For a neater and seamless design, consider having the kitchen island and dining table at the same height. However, it might not be ideal if you have children or the elderly at home as the table would be at a counter height.
If you're tight on space, a pull-out dining table might be the best choice for you. Once you're done with your meals, simply tuck it away to save space!
---
5. Kitchen Peninsula With Breakfast Bar
For those of you who are in a 3-room BTO flat and are tight on space, a kitchen peninsula is a great alternative to a kitchen island. While a kitchen island stands on its own, a peninsula is an extension of the kitchen as it is attached to a wall on one side.
With a peninsula, you gain extra space for food prep, storage and even dining! Instead of investing in a separate dining table, you can save space by using the peninsula as a dining area.
A creative way to elevate the peninsula is by adding a raised countertop – it acts as a breakfast bar or a bar counter for a nightcap. If you're worried about guests coming over and seeing your mess, the raised countertop will partially hide away the mess.
Also, check out on StyleMag: 14 Kitchen Design Ideas For Singapore HDB & Condos You Can Easily Achieve
---
6. Swap Kitchen Island For Dining Table
While kitchen islands are really popular among young homeowners, others might want to opt for a dining table instead. By adding a dining table in your kitchen, you can turn it into a cosy eat-in space and eliminates the need for a separate dining room.
In addition to that, the open space underneath the table can create an illusion of a spacious floor space, which is especially great for smaller kitchens.
Tip: For visual continuity, ensure that the kitchen table matches the theme of your kitchen. For example, use similar wood laminate for both your dining table and cabinets!
---
7. Hack Down Extra Rooms To Expand Kitchen Space
If you want to expand your kitchen space, you might want to think about hacking down the extra bedroom next to your kitchen. For those of you with a 5-room BTO, consider hacking down the suggested study room – it maximises the space in your home and allows the kitchen, dining and living room to flow.
The enlarged space gives your home a spacious and airy feel since no walls are confining your kitchen. You can use furniture to segregate the different spaces – for example, adding a sofa or a rug is a great way to zone out the living room from the kitchen.
Tip: When decorating an open concept space, think of it as a whole so that the design doesn't cause your home to feel disjointed. Stick to a similar colour palette for a seamless flow between the 2 rooms.
However, do consult your interior designer or contractor before carrying out this idea. Not all walls can be hacked away; for example, structural columns and beams cannot be hacked down as they provide structural integrity to a building. HDB needs to approve of the idea before any hacking can be done.
---
8. Semi-Open Concept Kitchens With Glass Doors
Swipe <- or click on image to view gallery
If you like having the option to close your open concept kitchen, semi-open concept kitchens might be the one for you. Choose from hinged or sliding glass doors – it prevents the cooking fumes from escaping into the living room without compromising your sense of spaciousness. When not in use, you can neatly tuck it away.
Also check out on StyleMag: How To Design An Easy-To-Clean Kitchen & Bathroom
You can choose between frameless or framed glass doors, depending on what suits your home decor. If you're going for a seamless and elegant look, consider frameless glass panels. For an industrial and contemporary look, black frames are a good choice. If you like fresh and modern, go for white frames instead!
Shop our Cleaning Essentials for a streak-free and pristine kitchen!
---
9. Separate The Wet & Dry Cooking Areas
Another trend that homeowners are adopting is dividing up their kitchen into 2 areas – the dry and wet cooking areas. The wet cooking area is where the sink, cooking hob, and cooker hood are located. When you whip up a scrumptious meal, the cooking fumes will be contained within the enclosed space.
The dry cooking area, on the other hand, is where food preparation occurs. Oftentimes, the fridge, oven and kitchen island/peninsula is located there – it's the ideal set up to mingle with your guests while you prepare the food.
Tip: To create visual interest, consider using different floor tiles for the dry and wet cooking areas!
---
With these ideas in mind, it's time for you to get inspired and plan out your dream kitchen! Open concept kitchens are great, especially in small spaces as the lack of walls makes your space more fluid and gives you endless design possibilities.
As you plan your space, keep in mind that your kitchen should have a smooth workflow between the sink, kitchen hob and refrigerator. To help you through this process, check out our StyleMag article on How To Create An Efficient Kitchen Layout With The Kitchen Work Triangle.
Create an organized kitchen inside-out with our Kitchen Racks and Organizers.
Do you prefer an open-concept kitchen, semi-open concept kitchen or closed-concept kitchen? Let us know in the poll below!
[yop_poll id="7″]
Enjoyed this post? Join us on Instagram @style_degree, Facebook and Telegram @HomeownersSG, where we share the best home organization tips and cleaning hacks!