Falling on 9th May (Sunday) this year, Mother's Day is a great opportunity to show appreciation and gratitude to your Mum through the simplest ways. Be sure to win over your Mum's heart this Mother's Day by planning out a day filled with activities suited to her personality and likes!
We have prepared 8 simple yet memorable activities that would help you in planning for this special day.
---
1. Serve Mum Breakfast In Bed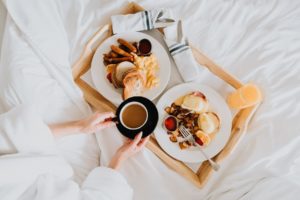 Growing up, Mums have always prepared breakfast for us. This time, start her morning by serving her breakfast in bed. It's a great way to pamper and make her feel like the queen that she is.
Here are a few breakfast ideas to consider:
French toast
Breakfast scones
Blueberry pancakes
Fresh yoghurt with fruits
Spinach & mushroom quiche
Or, try out our easy wrap hack recipe below!
---
2. Bring Mum Out For A Fancy Meal
After your handmade breakfast, bring Mum out to her favourite eatery or a restaurant she's been dying to try out. Give Mum a break from cooking, and take this chance to catch up on each other's life.
Many restaurants are offering Mother's Day exclusive packages for you and Mum to enjoy. You can choose from hotel restaurants and bistros such as Hilton Hotel, York Hotel, Sofitel Sentosa, The Marmalade Pantry and many more. Do remember to book or reserve in advance to secure a seat!
---
3. Go On A Weekend Getaway
With the circuit breaker in place last year, we weren't able to give Mum a proper treat. This Mother's Day, give her the ultimate pamper experience by bringing her on a staycation.
Hotels such as Fairmont Hotel, Dorsett Singapore and Naumi Hotel have special staycation packages for Mums to relax and enjoy some time alone – plus you can use your SingapoRediscovers vouchers! For more staycation ideas, check out our StyleMag article on 17 Cool Activities To Spend Your $100 SingapoRediscovers Tourism Voucher On.
Download our handy staycation packing checklist and share it with Mum for a convenient travel experience!
---
4. Take Over Household Chores For A Day
What would we do without Mum ensuring that the home is spick and span always? This Mother's Day, give Mum a day off from cleaning while you do the chores!
Psst! Check out our We Help Mum series to get an idea of what and how to clean different areas of your home!
Alternatively, you can give Mum a gift card to a professional cleaning service where she can schedule a cleaning session during her own time. In addition to that, consider purchasing new cleaning supplies to inspire her the next time she cleans!
---
5. Pamper Mum With A Spa Session & Mani-Pedi
Thank Mum for her dedication towards the family by pampering her with a rejuvenating massage to help loosen up her tight knots after all the housework. If your Mum prefers a home-call spa session, consider treating her to Aleyda Mobile Spa, Massage On The Go or The Outcall Spa.
A mani-pedi date would be suitable for Mums who love indulging in vanity once in a while to prettify her nails! There are a few salons such as The Viva Group and Vedure offer mani-pedi for Mums and their young daughters. If you are a Mum yourself, this may be a good chance for your husband to show appreciation by rewarding you with a pampering treat, isn't it?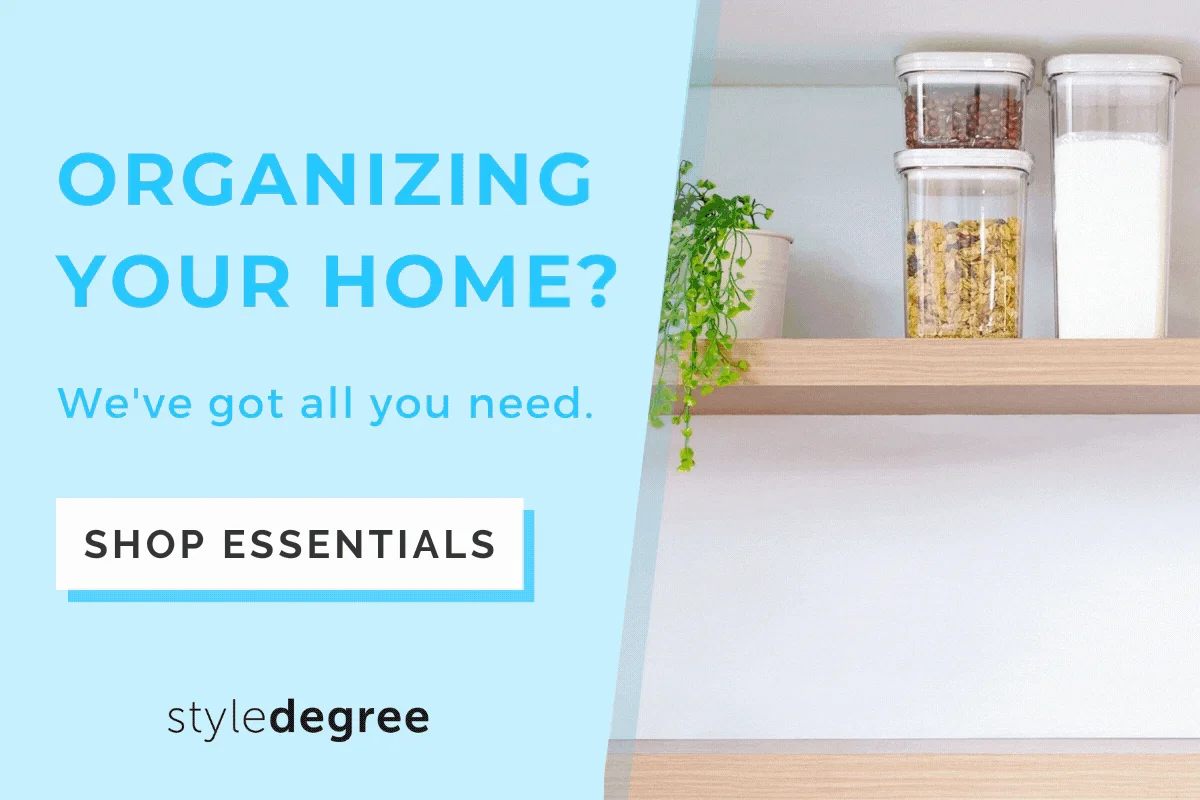 ---
6. Sweat It Out With Mum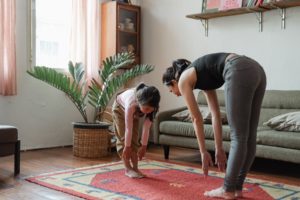 If you and Mum are fitness junkies, sign up for an in-person or virtual workout class together! Not only is it a great bonding activity, but you can remind each other to lead an active and healthy lifestyle. There's a range of Sports and Fitness on EventBrite that you can sign up for with your mum.
For those of you who aren't keen on working out with your fitspo Mum, a great gift alternative would be new workout gear – yoga mat, duffel bag, flask or even workout outfits. These items will help in her fitness journey while simultaneously showing how much you love and support her!
---
7. Cook or Bake Together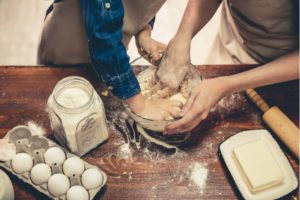 Does Mum love cooking or baking? This Mother's day, have a sweet Mum-and-daughter time baking or cooking with her. She'll appreciate that extra pair of hands!
There are limitless recipes out there for you and Mum to try out; from baking chocolate chip cookies to cooking pasta and steak. Otherwise, this is as good a time as any to learn a family recipe that's been passed down for generations! To spice things up, consider getting a matching apron set!
Also check out on StyleMag: 4 Easy & Healthy Meals The Whole Family Will Love (Kid-approved!)
---
8. Gift Mum A Practical Gift
End Mother's Day well by surprising Mum with a thoughtful and practical gift to put a smile on her face! We've handpicked a few suitable gifts for 2 types of mum – the Homemaker Mum and the Working Mum. Otherwise, you could give Mum a gift card so she can choose the home essentials that she needs!
Gifts For A Homemaker Mum
Gifts For A Working Mum
Click below to explore other suitable categories for Mum!
Pair your gift with a simple handmade paper flower – you can give Mum a single stalk or prepare a whole bouquet. Not only are these flowers really pretty, but it's low maintenance as well. Simply place it in a glass jar to instantly add colour and brighten up her home!
---
At the end of the day, don't worry too much about what to give Mum for Mother's Day – it's more of the thought and effort that counts. Something as simple as hand-delivering a handwritten card or a bouquet will make Mum happy.
What do you give your mum on Mother's Day? Let us know in the comments below!